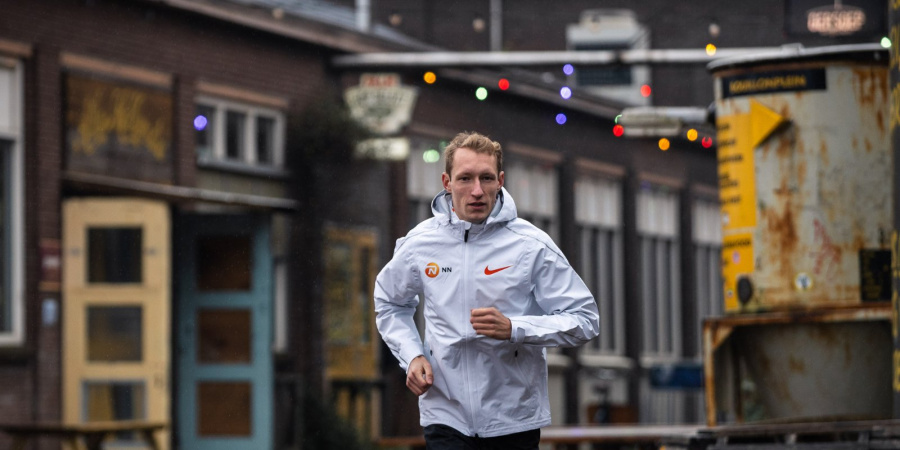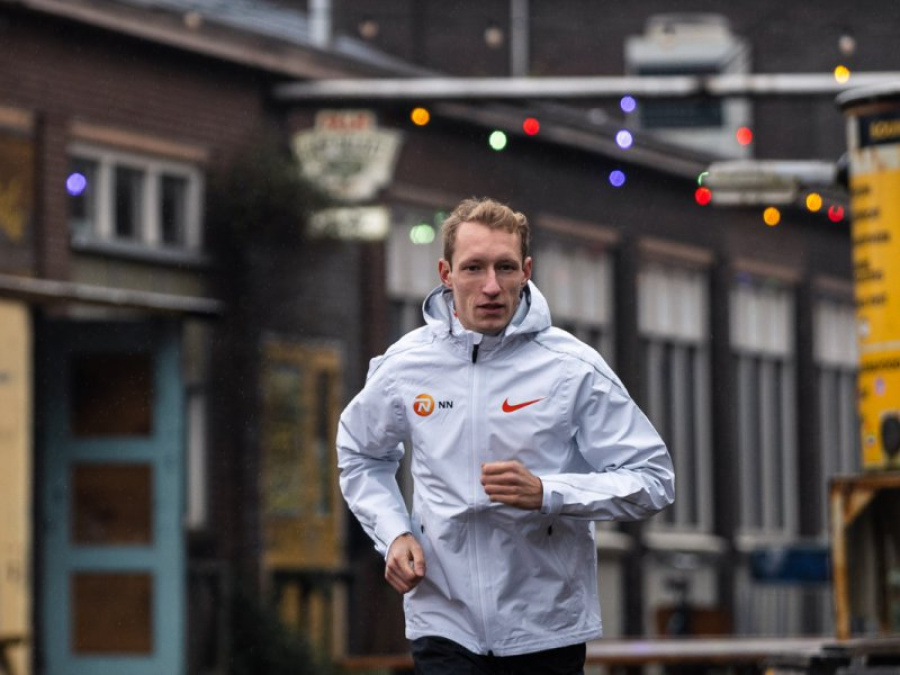 Amsterdam-bound Björn is living the dream
Dutch athlete Björn Koreman is relishing the prospect of finally running his first marathon in NN Running colours when he competes in Amsterdam next month.
The 30-year-old has endured a stop-start year after he was forced to abandon plans to run a spring marathon when sustaining two broken ribs in an heroic attempt effort to apprehend a shoplifter.
A relative late-starter to the sport, Björn was signed by the NN Running Team at the beginning of 2021 after impressing to win only his second career marathon in Vienna by dismantling his previous PB by more than six minutes to record 2:11:07.
Coached by Bram Wassenaar he had planned to compete in April's NN Mission Marathon in an effort to impress Dutch selectors ahead of the Tokyo Olympic marathon selection.
He was in good shape. He had enjoyed a successful training stint in Tenerife and ran a huge new 10km road PB of 28:37 for 11th in Berlin. However, several days after his performance in the German capital his year was to take an unwelcome twist.
Attending an appointment in the town of Vlaardingen he was walking by a supermarket when he heard a voice from inside yelling 'hold on, can I look in your bag?'

I knew something was wrong and I saw a man run outside the supermarket with the bag, I ran after him and when he went into another shop I held the door so he could not get out while I was waiting for the police.
However, while carrying out his brave act the thief forced the door open slamming it against Björn ribs.
Unconcerned at the time he returned to training and despite feeling pain in his ribs a week or so later competed in the Dresden Half Marathon, recording 1:03:08 – just 22 seconds outside of his PB.
However, following the race and with the pain intensifying he went to hospital – where it was discovered he had broken two ribs following the incident with the shoplifter.

"Given that I ran 1:03 for the half marathon, it was not too bad," he adds with a laugh of his probable world record half-marathon performance for a man running with two broken ribs.

Unfortunately, the injury denied him the opportunity to take to the start line for the NN Mission Marathon in Enschede and he also felt he had lost too much fitness to compete in the S7 Marathon in Austria – just prior to the qualification cut off period set by Dutch selectors for the Tokyo Olympic Marathon.
Despite attaining the Olympic qualifying standard in Vienna he was overlooked for a spot on the three-man Dutch Olympic team. While understandably disappointed he refused to wallow in self-pity.
"I was only really stressed and frustrated for one or two days," explains Björn, who is based in the Dutch city of Breda.
"I realised it was only three years until the next Olympics, so in one-and-a-half years from now I can run the standard.

Some people think if there if there is no Olympic Games it is over but I'm really positive. There are a lot of races to look forward to and next year we have both the World Championships and European Championships.
He also took inspiration from watching his fellow NN Running Team colleagues perform so impressively in the men's marathon in Tokyo. He was delighted that his countryman Abdi Nageeye took the silver medal and also took great pride watching Eliud Kipchoge retain his Olympic title with a performance Björn describes as 'from another planet'."
Returning to full training in May he has enjoyed a trouble-free build up to the Amsterdam Marathon. In June he posted a couple of PB's on the track with a 14:04.19 for 5000m in Nijmegen and a 29:06.56 clocking in Birmingham at the European 10,000m Cup.
While the rib injury unquestionable denied him even faster times, a pair of tidy PB's inflated his confidence and he has continued to impress on a weekly training diet of around 160km a week.
This weekend he steps back into the competitive arena again in the Bucharest Half Marathon on Sunday (September 19) and he fully acknowledges the huge support the NN Running Team have offered him over the past nine months.
"The medical support they've offered has been so important," explains Björn. "They managed to find me the right doctor in the right hospital after my rib injury.
"Meanwhile after receiving my second (Covid) vaccine I got quite sick for three weeks with sore muscles but the NN Running Team helped me with really good medical support.

But it not only the medical help, it is great to feel part of a team. Before joining NN I had training partners but I was not part of a team. I think that was what was missing.
On October 17 he will line in the Amsterdam Marathon for just his third career race over the 42.2km distance. Björn is excited at the prospect and is looking forward to racing a top quality field of Dutch athletes in pursuit of the national title.
"It is going to be cool," he says. "All the top Dutch athletes will be there except for Abdi (Nageeye) and the pacers plan to set a pace of 2:10:00.
"A podium (for the Dutch Championships) would be great but of course I'll be going to try to win the Dutch title," he explains.
So how would Björn reflect upon his time with the NN Running Team so far. Is it all he expected it to be?

Yes, maybe more, it is an honour for me to be in the team with Eliud Kipchoge, Joshua Cheptegei and Kenenisa Bekele. I hope to run next year with them in Kenya or Ethiopia. For me, it is still a dream. It is unbelievable to be in a team with these guys.