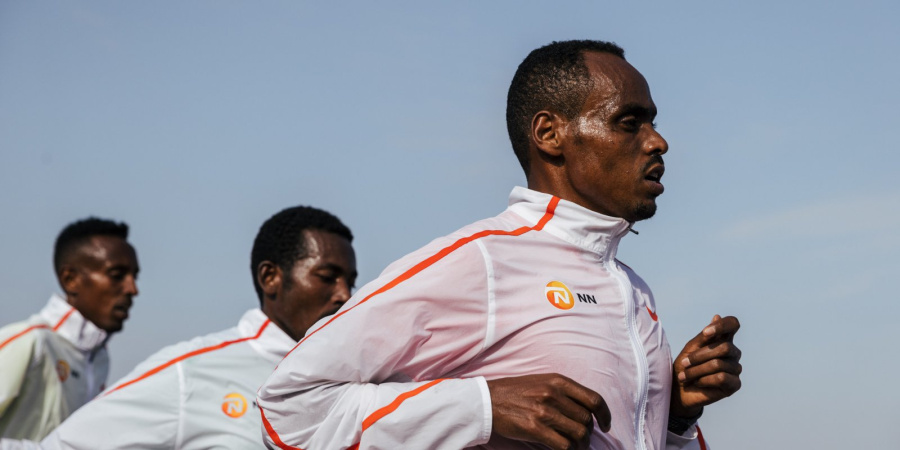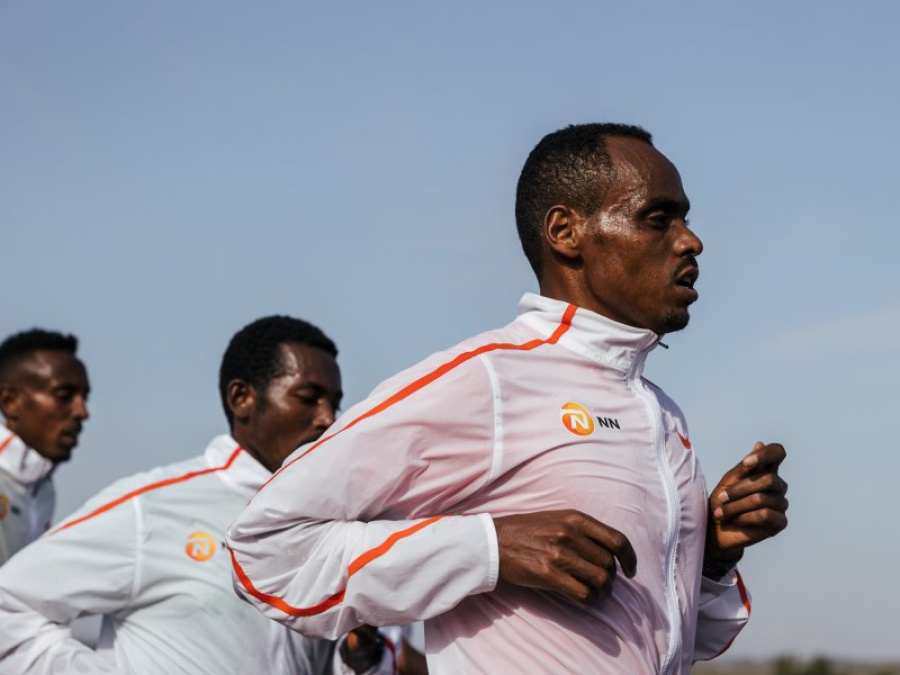 Birhanu's London ambition
While Eliud Kipchoge and Kenenisa Bekele sit one and two on the all-time men's marathon lists what is often overlooked is their NN Running Team colleague Birhanu Legese sits proudly at number three.
The diminutive Ethiopian boasts an enviable marathon record in recent times. Winner of back-to-back Tokyo Marathons in 2019 and 2020 in the former year he also ran a blistering 2:02:48 to storm to number three all-time when finishing second behind Kenenisa in Berlin.
In the very early stages of the global pandemic, Birhanu claimed that second Tokyo Marathon victory in March last year. Running in an elite-only race – shorn of its mass participation element because of the virus – this was to provide a chilling vision of the next 18 months or so of global marathon running.
Racing opportunities have been scarce. Training badly compromised and athletes left frustrated and in some cases lacking in motivation.
However some ten months on since last competing in the Valencia Marathon, Birhanu finally returns to competition in the London Marathon on Sunday, so how does he feel?
Of course, very excited. As an athlete, you want to race. You work hard in training and your life and days are with a goal to compete and to be the best.
The onset of the global pandemic in his native Ethiopia made life tough for Birhanu. The lockdowns were strict and lengthy. For long periods he could not train outside. His fitness understandably suffered.
"I was not able to go outside, for a very long period. I was not getting treatment. For even longer we could not train in a group. It is important to train with other strong athletes, to feel the energy from the group.
There was nothing I could do about it but I was so happy when after more than a year, something was possible again, so I had to start up."
The NN Running Team offered hope during these tough times. He was invited to be part of the NN Virtual Marathon Relay – which offered a welcome distraction. He also talked to athletes from other countries on the team which helped motivation.
Then the world opened up and he was reunited with his team-mates and his NNRT physio all of which was critical in allowing normality to return to his training programme.
In December he competed in the Valencia Marathon and despite the far from perfect preparation he still achieved a blistering time of 2:03:16 to place third and claim a fourth successive marathon podium.
"I was happy with the performance. But I know I can do better; I was not 100% fit," he explains."
Since his appearance in the Spanish port city he has undergone more strict lockdowns in Ethiopia. The spring marathon programme was restricted to a handful of races and he was forced to sit patiently on the sidelines waiting for his next competitive opportunity.
He has also undergone changes to his coaching set up. While his former coach Getaneh Tessema still plays a role as mentor the daily coaching is now carried out by Kenenisa's coach Mersha Asrat.
He has also worked hard on improving his English with regular lessons – a skill which he feels will serve him well in the future.
"My management and coach encouraged me to learn English, he explains. "It is not easy, but it is very important for an international athlete. You travel to competitions, you have to be able to help yourself and you need to communicate with media and fans to connect in a better way. Now I help other athletes too."
Not ready to tackle the Ethiopian Marathon Trials in May he did not feature on Olympic team in Tokyo. However, he took confidence from the fine results the NN Running Team enjoyed in the Japanese capital as Eliud Kipchoge led home a 1-2 for the team with Abdi Nageeye in silver.
However, now the London Marathon beckons on Sunday and the Ethiopian finally has an opportunity to once again display his running gifts.
I've heard a lot about the London Marathon. The organisation is the best in the world. Very professional and knowledgeable. I want to run well there.
Yet given the difficult last 18 months or so he has endured, Birhanu was wisely not prepared to make too many bold predictions.
"I don't know what to expect, he says. I've undergone different preparations because of the lockdowns, a different training approach because I'm working with a new coach and because of some discomfort physically when I could not have physical treatment.
"However, the last weeks of training have gone well. It is difficult to say (how I will go) but when I am racing, I will give it my all."
Check all information about London and the other marathons here.