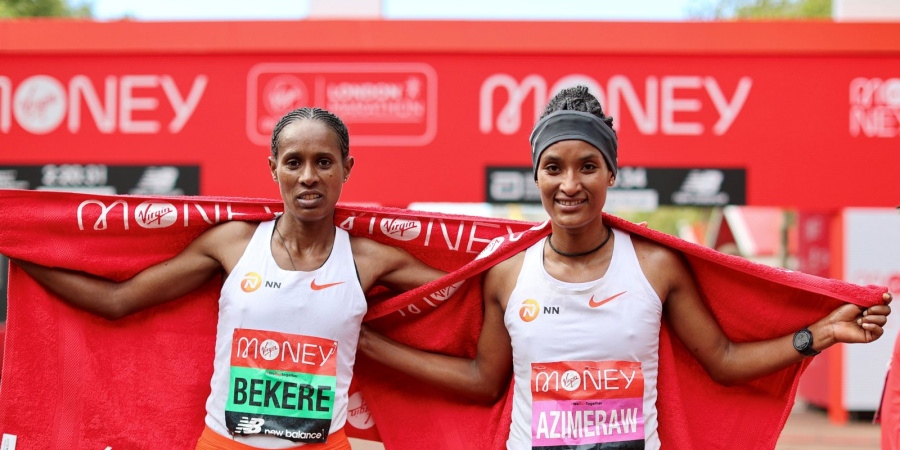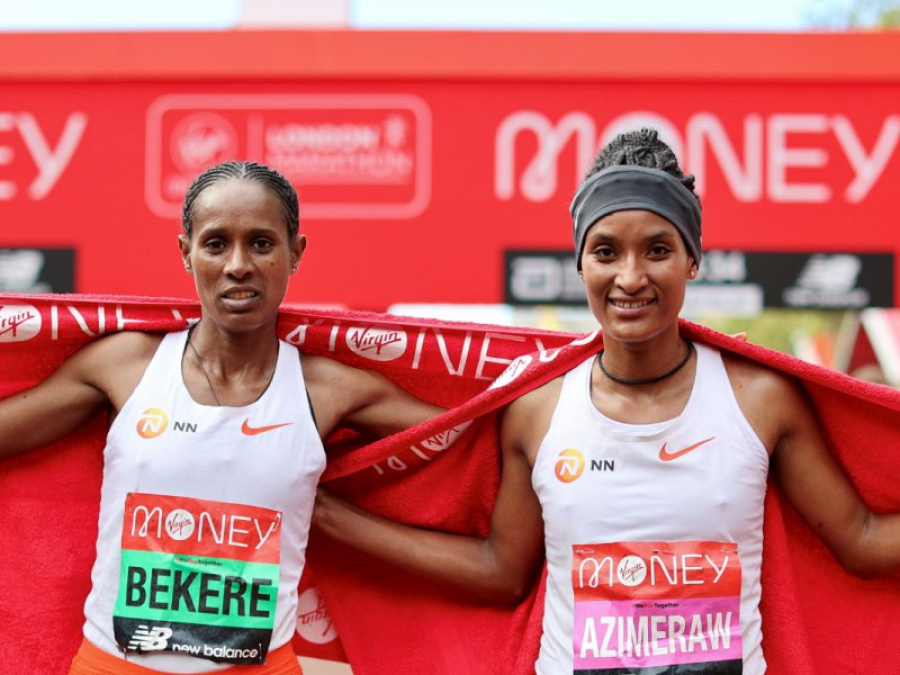 Double podium for NN Running Team
The NN Running Team celebrated two podium positions in the London Marathon as Degitu Azimeraw (2:17:58) and Ashete Bekere (2:18:18) obliterated their previous best times to claim second and third in a red hot women's race.
The race was run at a blistering pace from the outset and at halfway Lonah Salpeter of Israel led a group of 12 through in a time of 1:08:51.
However, with the pace quickening by 30km the lead group had dwindled to just five with Salpeter, Kosgei, Jepkosgei and Degitu and Ashete in the battle for the podium positions.
The pivotal move of the race came around 37km as Jepkosgei accelerated to the front and quickly opening up a gap on the field with the Ethiopian duo in nearest pursuit.
While Jepkosgei went on to take the plaudits – Degitu's efforts should not be underestimated as she climbed to tenth on all the time lists. Aged just 22 this was only Degitu's third career marathon and it wiped 1:28 from her previous best achieved when winning the 2019 Amsterdam Marathon on debut.
The 33-year Bekere was similarly impressive taking almost two minutes from her previous PB achieved when winning the Berlin Marathon in 2019.
Zeineba Yimer, a third NN Running Team athlete from Ethiopia, placed eighth in 2:21:40.
In the men's marathon, Ethiopian Birhanu Legese, the lead NN Running Team athlete, placing fifth in 2:06:10.
I missed my drinks at 30 and 35km, I didn't have any power after that. I felt good during the race, so I'm really looking forward to bounce back in the next one.
Next up: Chicago Marathon. Check all information and our line up here.
Images: London Marathon