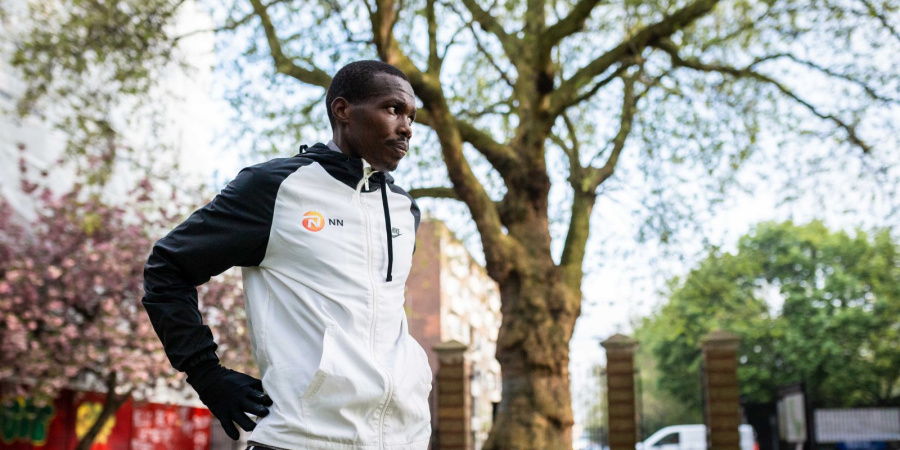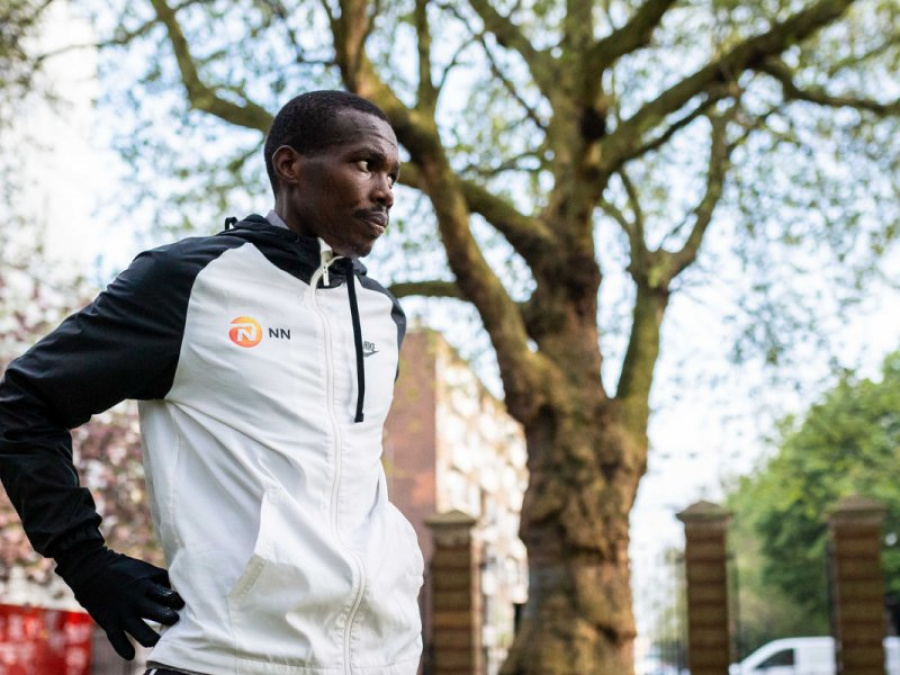 From pacer to marathon racer
Eric Kiptanui hopes to make the next step in his marathon progression at the Chicago Marathon on Sunday (Oct 10). We focus on how the Kenyan is tracking ahead of the biggest race of his career so far.
As one of Eliud Kipchoge's trusted lieutenants, Eric Kiptanui has been only too happy to pace his near neighbour to some of his finest career accomplishments.
In 2019, Eric helped paced Eliud to a record-breaking fourth London Marathon victory before sixth months later in Vienna featuring as one of the army of pacemakers who assisted his countryman create history at the INEOS 1:59 Challenge.
Yet as much as he valued those cherished experiences, the 31-year-old athlete, who grew up in the village of Kaptel in Nandi County just 5km from Eliud's home, is much more than a pacemaker to the greatest marathon runner in history.
In his youth he attended the fabled St Patrick's High School in Iten - home to so many future Kenyan athletics legends. However, he did not initially tread the same athletic path, quitting running in 2010 to join the military.
Only re-engaging with running five years later he quickly made up for last time. In 2016 he won a Kenyan 1500m bronze medal and two years later make a big impression on the road, securing Lisbon and Berlin Half Marathon victories – the latter achieved in a blistering 58:42, a time which today sits joint 11th on the time lists.
In 2019 his half-marathon streak continued with victory in Barcelona before later that year forming a key element to Eliud's pacing team in London and Vienna.
"My manager told me ahead of the INEOS Challenge that I have a similar running style to Eliud and that I should be a captain of one of the pacing teams in Vienna.
"I'm was grateful to be involved. I was so happy to meet many different people (in Vienna). The experience was amazing."
Inspired by Eliud's feats in the Austrian capital, Eric finally made his marathon debut (excluding races in which he acted as pacemaker) in Dubai in January last year.
Placing second in 2:06:17 – just two seconds behind the Ethiopian race winner Olika Adugna – represented a highly successful debut.
"I was so happy to run 2:06 for my first marathon," he explains. "What it proved to me was, yes, I was in good shape but that I has the mentality to perform over the marathon distance."
Eric has hoped to kick on for the remainder of 2020 but the pandemic curtailed his progress. Running on his own for the much of the year he admits motivation was hard but he kept on training in readiness for a potential competitive opportunity.
"My manager told me I had to train and stay focused because there could be a race tomorrow," he explains.
In October he was asked once more to be a pacemaker for Eliud at the 2020 London Marathon. Struggling with a hamstring and knee injury he managed to pace the marathon great until halfway before returning back home to Iten – where he trains under the coaching guidance of Italian Renato Canova.
Waiting for more competitive opportunities during the pandemic has been frustrating. However, he revealed a glimpse of his shape by finishing an encouraging third in the Kenyan Defence Forces Cross Country Championships in January – behind world half-marathon record-holder Kibiwott Kandie.
Yet opportunity finally knocked in April when he was given a chance to compete in the Xiamen Marathon and Tuscany Camp Global Elite Race in Siena.
"I felt in good shape and thought if it was a fast race I could maybe run 2:03," he explains.
The wet and windy weather on the race coupled with a hamstring niggle denied Eric a 2:03 time – but the Kenyan still impressed to earn a ten-second victory from Ethiopia's Adbi Fufa.
"It meant a lot to me to win, although I always thought that I could do it. I always believe I can better than I did the last time (I raced)."
Since his success in Siena, Eric's training - while far from perfect - has gone well. Part of a 15-strong training group in Iten and under Canova's guidance he can't wait to hit the streets of Chicago for his first Marathon Major (as a non-pacemaker) and, arguably, the biggest test of his marathon career.
Eliud has told me 'I know you can do it, I believe in you'.
"I'm so excited and feel happy and grateful to be heading to Chicago," he explains. "I aim to run 2:03/2:04 but my first priority it to win the race.
In the longer-term, the ambitious athlete hopes to one day break the world record and snare Olympic and world marathon titles yet for this weekend the country music fan is aiming to deliver his best bolstered by the power of the NN Running Team.
I run for a big team, which is known all over the world, I know wearing their colours, I shouldn't be running at the back but at the front. I'm proud to wear the NN Running Team vest because I believe it is the symbol of winning.