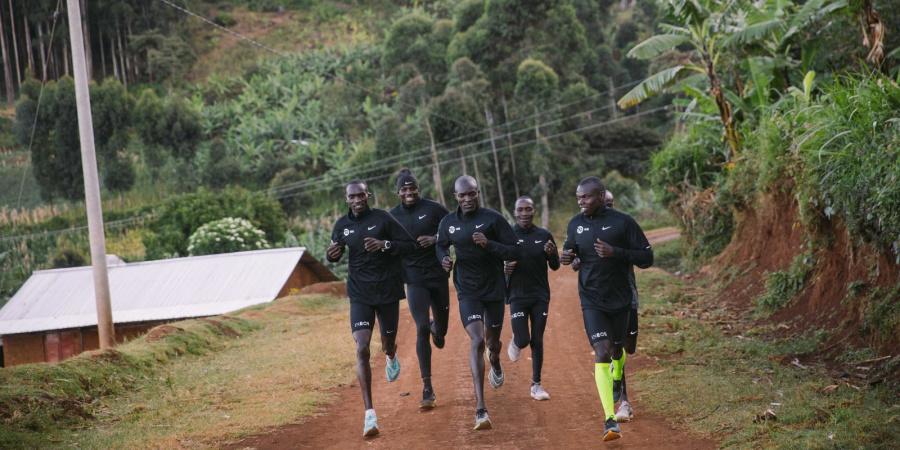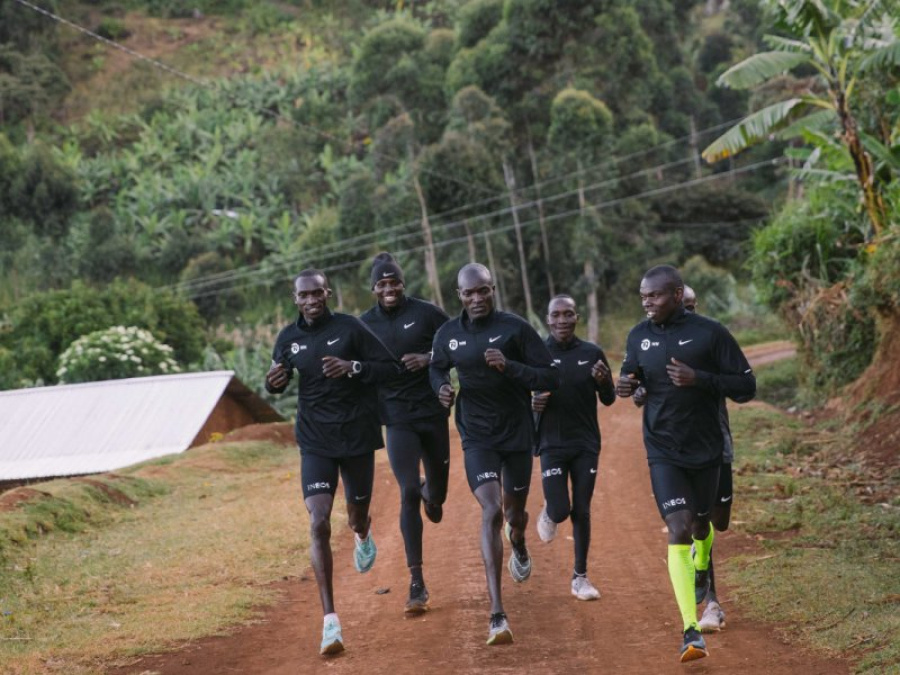 It's the middle of fall season and tens of thousands of people across the world are preparing for a marathon or have already run a marathon. With the help of a trio of NN Running Team experts, we offer our guide on how to best tackle a marathon.
Training
Ugandan-based NN Running Team coach Addy Ruiter has guided a raft of world-class athletes led by Olympic 5000m and World 10,000m champion Joshua Cheptegei. Here the Dutchman offers his expert tips on how to train for a marathon.
How many months before a marathon would your group start training?
I would typically start training five months out from the race. It is important to start your preparation early to develop speed. Make sure from the beginning of your marathon training you schedule a long run and then slowly extend the distance. In the last six weeks of preparation, the focus is on running at a marathon pace.
What types of training do they do?
We usually do one track session a week, tempo runs, and one longer run as well as easy runs. The track sessions help develop speed, so when you push in a race it feels easier. The tempo runs help you run at a slightly quicker pace than you would in the marathon. The long runs help build strength and get your body accustomed to running for a long period.
On average how many hours does an athlete spend training for a marathon?
Because we train in a very hilly area (in Kapchorwa) the average speed can be quite low, so we train for slightly longer periods than many other marathon groups who train on flatter terrain. The athletes I coach train around 16 hours per week plus an additional couple of hours carrying out core stability exercises.
Five do's and don'ts - Training
Start your preparation early. It is standard for many recreational runners to start training 12 weeks out from a marathon but often it pays to start much earlier to allow the body time to build into the training.
The most important session is the long run. For many recreational runners, there are several reasons to skip this session, but it is the most important one.
Don't run in new shoes. Make sure you run on a pair of trainers at least three times before race day to help avoid blisters.
For the recreational runner it is sometimes better to train three or four times a week rather than six. If you are not used to training so often it can take a toll on the body and this can lead to injuries.
Get the taper right. It is important for runners to reduce the training load by about 30 percent the second week before the race and by 70 percent in the last week while maintaining the same level of intensity.
Rest, recovery, and staying fit
NN Running Team physiotherapist Joost Vollaard works with the likes of former World Half Marathon champion Geoffrey Kamworor and European marathon bronze medalist Nienke Brinkman. Here the Dutchman offers his guide to rest, recovery, and staying fit for a marathon.
How many hours of sleep does a person get on average?
It depends, and it is also a personal thing, but in general the average elite marathon runner would get around eight hours (a night) plus another two hours during the day for a total of 10 hours. During those two hours, an athlete may not always be sleeping but they'll at least be lying on their beds making sure that they rest.
How are training hours and getting rest balanced?
For the longer sessions, athletes would run between one-and-a-half and two hours, and for the shorter sessions between 45 minutes to an hour. Athletes would then have extra exercise-related sessions too. Of course, the balance between rest and activity is important otherwise it can lead to overtraining and injury. The skill is to be able to gradually move the limits of what you are capable of and avoid injury.
How do you make sure athletes recover?
The most important thing is to have a balanced training program. If you put in too many hard sessions a week, it will be near impossible to recover from those sessions. I would say in general do a maximum of three quality sessions per week and the rest is base training. For many recreational athletes, this is really tough because they might have a job where they stand on their feet all day. Many have a busy working life and family life and if the body is not rested while training there is an injury risk.
How do you ensure that the athletes stay fit all year round?
The elite athletes I work with don't have to be in peak physical shape the whole year round they just try and peak for competition, which in the case of many marathon athletes is twice a year. They then take a post-race rest for three to four weeks to recharge the batteries. Most marathoners would then do two months of basic training followed by a more specific block of three-month training before the marathon.
What role do supplements play in rest and recovery?
A big role. Supplements help you recover faster. There are numerous other factors such as rest, ice baths, massage, and also the food we eat but sometimes supplements can support what is missing from our diet.
Five dos and don'ts – Sleep recovery and injury prevention
Carry out regular exercises to make your body strong enough to be able to handle the training sessions.
Make sure you have a balanced training program this can include supplements. Our athletes use Virtuoos to get the most out of every session.
When you start training don't build up too quickly. If you are used to running twice a week then don't immediately step up to training five times a week. Give your body time to adapt to the program.
Don't keep on training to the schedule when you are busy and feel too tired as this can lead to injury. Adapt where possible.
Don't run on old shoes. Make sure you invest in good shoes and don't continue to run in worn-out gear as this can lead to injury.
Nutrition
Armand works as the exercise nutritionist with many of the leading athletes in the NN Running Team including world marathon record-holder Eliud Kipchoge.
What is important when it comes to everyday nutrition?
It depends strongly on individual goals but both protein and fat should be a solid backbone of the daily routine. Carbohydrates should be correctly periodized depending on goals (for example there could be periods when upregulation of fat oxidation (how to improve the body's capability to use fat as a fuel) is important so a decrease in carb intake is necessary. Then of course the more general advice: use enough quality products, avoid processed foods – as much as possible - and eat lots of rainbow colored vegetables.
How is nutrition adapted/changed in the weeks leading up to a marathon?
You need to top up muscle and liver glycogen stores. These processes need approximately two days of "carb loading" (so day -2 and -1 pre-race). Good sources are rice, pasta, bread, pancakes, raisins, dates, fruits etc. You need to find the most comfortable products that don't cause any GI (gastrointestinal) stress. This is really a matter of trial and error.
What is important when it comes to nutrition on race day?
Don't try anything new. Stick to your plan. Take breakfast 2.5-3 hours pre-race with the products that suit you best (and are the same product as days -2 and -1). Don't rush breakfast, take your time. It's an important time to top up liver glycogen stores and support blood glucose levels (when used correctly). Depending on the start of the marathon, if necessary, implement a pre-race snack (when there's too much time between breakfast and the start). Develop your protocol. Comfort is key. Be aware of the weather conditions during the marathon. So, if needed, you can adjust your hydration strategy.
What role does nutrition/drinking play both during training and during the marathon?
Know exactly when and where you can take your drinking bottles during the race. Be familiar with the products the organization is using or prepare your own drinks. Train the gut in the period before the marathon. This means that you should incorporate your own tailormade drinking protocol in the training (minimally six to eight weeks before the race). Be familiar with drinking a proper amount during running that doesn't cause any distress. But again, when you want to stimulate fat oxidation during specific periods you need to train in a fasted state or at least don't provide yourself with carbohydrates during training.
How do supplements come into play with nutrition?
First, a proper basic nutrition plan is crucial. Depending on any suspected shortages (nutritional analysis) or specific phases (high volume/intensity) supplements could be supportive during specific periods (periodization). Of course, blood checks can also offer a guide to incorporating specific supplements (for example iron or vitamin D).
Which supplements can be useful for athletes?
Personally, I divide products into four categories: basics (for example multivitamins), training and recovery (for example carbohydrates, protein, or a combination), blood and immune protection (for example iron, vitamin d, zinc), and performance-enhancing (for example caffeine, creatin, nitrate). So, depending on the individual context I could advise different kinds of supplements. There's not really a one-size-fits-all package. But on average multivitamins, vitamin D, protein, carbohydrates, and caffeine do often appear in the personal plans I write for my elite athletes. When it comes to caffeine you really need to test the right amount and the right timing. The same applies to the carbohydrate mix. Try different combinations and find the most comfortable individual combination.
Five do's and don'ts – Nutrition
Find exactly what you want to drink (carb mix and amount) during the marathon, and use your training to practice. Train the gut!
Find exactly which periods where you can up-regulate fat oxidation. So, you can adjust your carbohydrate intake accordingly.
Gain insights into your weight loss during long runs (30-40km) so you can adjust your personal drinking strategy.
Practice pre-race and race day breakfast in combination with long runs. If possible, use the same timeline (breakfast – the start of the marathon) a couple of times.
FIND YOUR OWN PERSONAL PROTOCOL on nutrition and hydration, be comfortable with the protocol. It's not all black and white, don't copy too much from the elites. They probably have a totally different context.