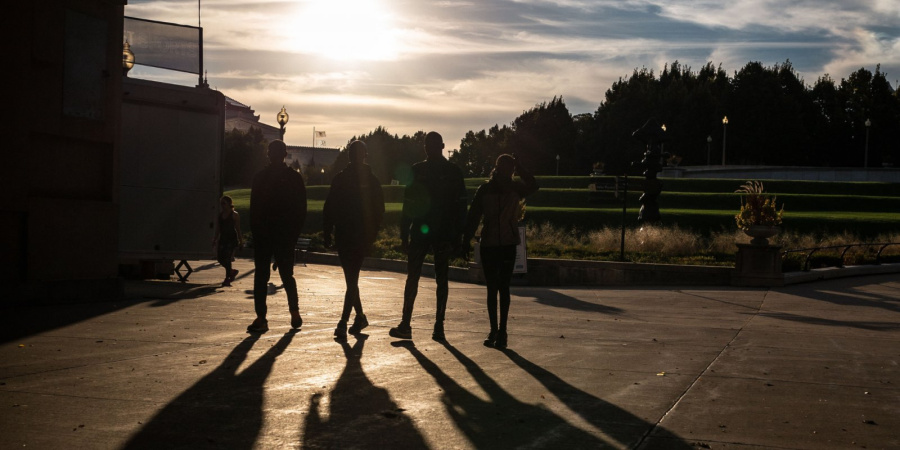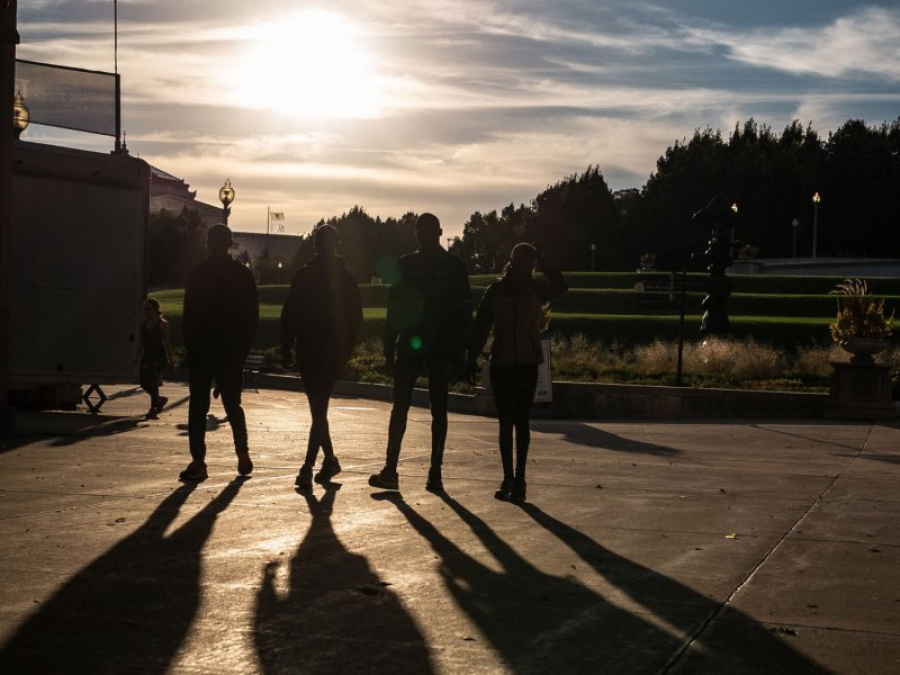 #BackToRacing - Chicago & Boston
CHICAGO MARATHON
Eric Kiptanui continued his upwardly mobile marathon career as the NN Running Team athlete claimed his first Marathon Major podium by finishing third in the 2021 Chicago Marathon.
On a hot, humid day, the 31-year-old Kenyan produced an excellent run to once again underline his rising talent – stopping the clock in 2:06:51 - one of only five men in the race to record a sub-2:10 time.
Eric was part of a six-strong group at halfway, which also contained eventually winner Seifu Tura of Ethiopia, which was reached in 1:02:29.
As the pace slowed former Chicago Marathon winner Galen Rupp also joined the lead group with Eric prominent throughout.
The race started to take shape between 30-35km as Eric, Tura and Rupp opened up a near half-a-minute advantage on the rest of the field.
Inside the final 5km it was Tura who made a winning strike for home. Eric reacted but could not bridge the widening gap.
By 40km Rupp had dislodged Eric from second but the talented Kenyan – who hails from a village within 5km of marathon and NN Running Team icon Eliud Kipchoge – maintained his form to finish third and toast his first Marathon Major podium
The performance by the Eric is another notch on his belt in what was just his third completed marathon.
On his marathon debut he finished second in Dubai last year recording 2:06:17 and in April he triumphed in the Xiamen Marathon and Tuscany Camp Global Elite race in Italy, recording a PB of 2:05:47.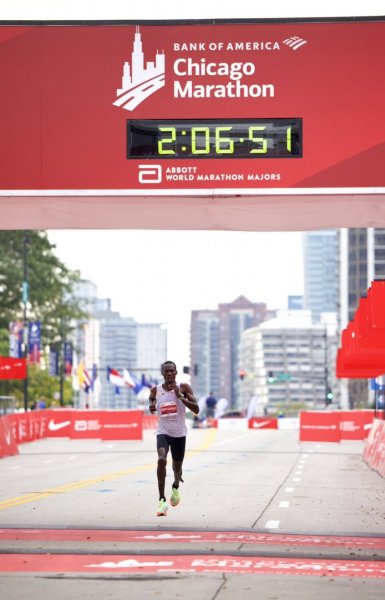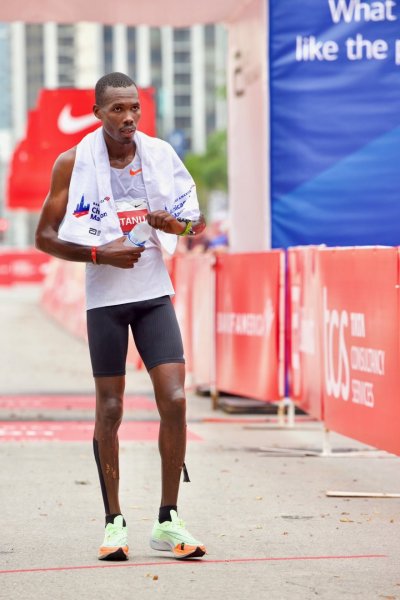 BOSTON MARATHON
Geoffrey Kirui put up a spirited challenge in a bid to regain the Boston Marathon title but was outgunned in the latter stages placing 13th in 2:11:57.
The Kenyan athlete, who claimed his Boston Marathon success in 2017 the same year he secured the World Championship marathon title in London, was in contention for much of the race.
Even after American surprise package CJ Albertson opened up a 1:37 lead at 10km and extended that advantage to 2:13 at halfway, Geoffrey refused to panic and he hit the 21.1km split in 1:06:21 as part of a large chase group.
Geoffrey had a more visible presence in the second half of the race heading the lead pursuers at 25km – passed in 1:18:15 - as the field slowly started to reel in Albertson's long-held advantage.
On Heartbreak Hill Albertson was finally caught and passed with Geoffrey at the head of a large group of 14 athletes at 35km reached in 1:49:25.
However, the key move of the race was to be delivered by Kenyan Benson Kipruto. His scintillating 5km split of 14:06 from 35-40km blew the field wide open and he would not be caught going on to claim victory in 2:09:51.
On this occasion Geoffrey, who also finished second in the 2018 Boston Marathon, could not respond and eventually placed 13th - a little over minutes behind the race winner.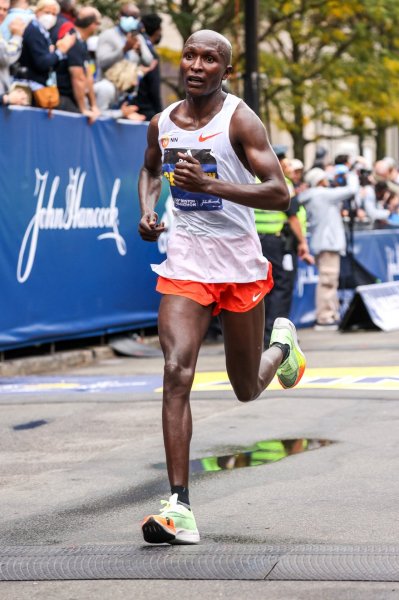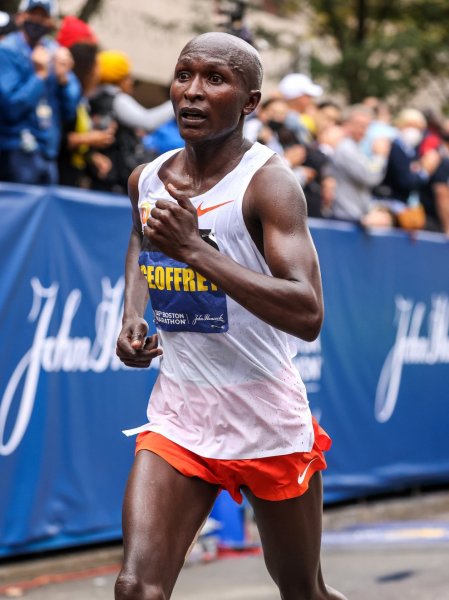 Photos: Abbott Global / Dan Socie / Kevin Morris