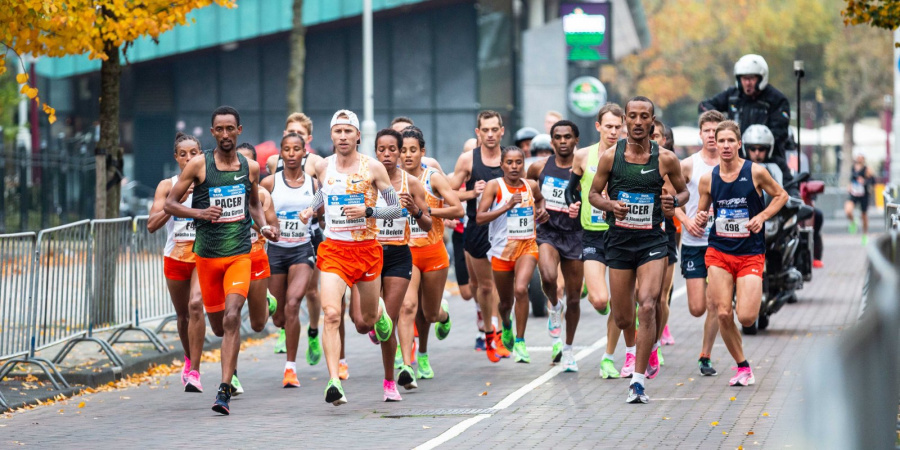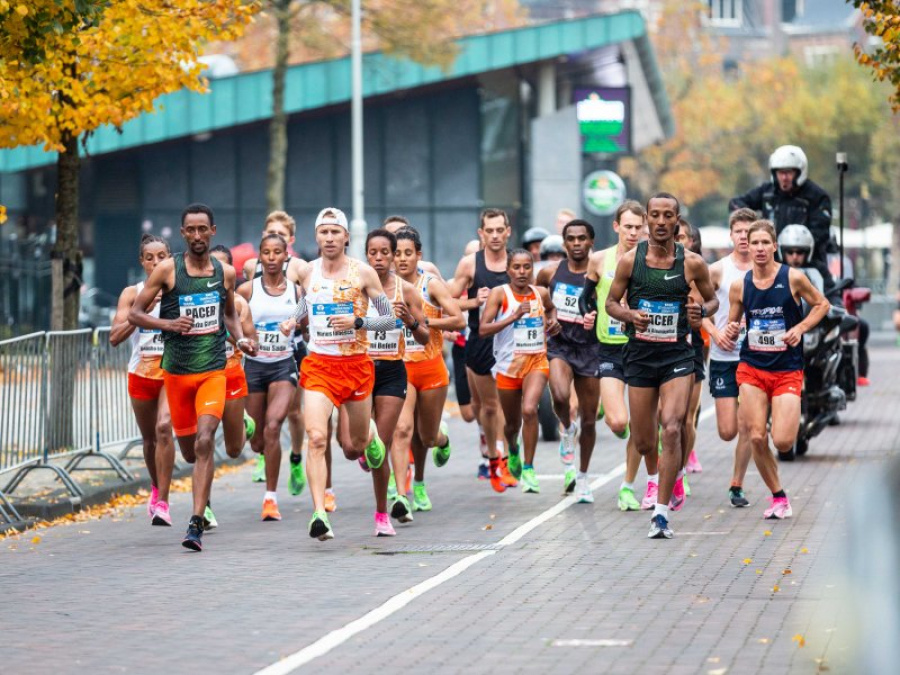 The Amsterdam ten
The NN Running Team has a strong contingent of athletes competing in the Amsterdam Marathon on Sunday (October 17). We profile ten contenders in their pursuit of glory in the streets of the Dutch capital.
Bjorn Koreman (NED) – A relative late-starter to the sport, the 30-year-old has made a huge improvement over the past 18 months of so. Bjorn showed huge promise in his most recent marathon outing, destroying his personal best by more than six minutes when running 2:11:07 to win in Vienna last December. Forced to miss the NN Mission Marathon in April after sustaining two broken ribs apprehending a thief he has recovered well from the injury and will be optimistic of a good showing in his homeland.
Jo Fukuda (JPN) – Japan's first ever recruit to the NN Running Team will be looking to make his mark in Amsterdam. Aged 30, Jo is based out of the same Kaptagat training base as marathon colossus Eliud Kipchoge. An experienced road runner, Jo boasts past podium finishes in the Fukuoka and Sapporo Marathons and set his PB of 2:09:52 when third at the 2018 Gold Coast Marathon.
Aychew Bantie (ETH) – Running in his first race since finishing seventh at the Dubai Marathon in January 2020, Aychew will hope to feature in Amsterdam. A consistent marathon performer who posted a PB of 2:06:23 when second in the 2019 Prague Marathon – a time he matched in Dubai the following year – the diminutive Ethiopian will be looking to make a splash. Coincidentally he made his marathon debut in Amsterdam in 2017 – placing 13th in 2:09:40 but will be seeking a better performance on his return to the Dutch capital.
Ayele Abshero (ETH) – In his tenth year of marathon racing the hugely experienced Ethiopian should not be discounted. Boasting a PB of 2:04:23 he is a former podium finisher in the London Marathon and aged only 30 still has much to give. He earned successive top three placings in Hamburg in 2018-19 and in his most recent outing finished second in the Mumbai Marathon (2:08:20) in January last year.
Tesfahun Aklnew (ETH) – Is all set for his marathon debut with hopes high he can make a big impact in Amsterdam. A former African U20 5000m silver medallist – behind Olympic 10,000m champion Selemon Barega before later focusing on the road. In 2020 he showed his pedigree over the half marathon distance running a slick 59:22 for sixth in New Delhi. In his most recent outing in August he finished second in the Antrim Coast Half Marathon in 1:00:31.
Haven Hailu (ETH) – The NN Running Team's sole female challenger will be seeking a strong showing on the streets of Amsterdam. The Ethiopian made a big progression in 2019 winning over the half-marathon distance in Egmond Aan Zee and setting a 21.1km PB of 1:09:57 in Zwolle. On her marathon debut she placed third in Mumbai (2:28:56) last year before wiping more than five minutes from her PB in her most recent marathon outing, placing fourth in Ampugnano, Italy in 2:23:52.
Laban Korir (KEN) – The vastly experienced and hugely consistent Kenyan returns for his fifth Amsterdam Marathon appearance. Making his marathon debut in the Dutch capital ten years ago, Laban finished second on that occasion in 2:06:05. Setting a lifetime best of 2:05:54 when placing fourth on the course in 2016 he also earned a pair of sixth-place finishes in 2017-18. Based in Kaptagat, Laban also finished 11th for Kenya in the 2019 World Championship marathon in Doha.
Jonathan Korir (KEN) – After only taking up the sport seriously three years ago the good friend and near neighbour of Eliud Kipchoge is making up for lost time. In 2018 in Amsterdam he ran a PB of 2:06:51 to place eighth before the following year trimming six seconds from this time for fourth in Berlin. In his most recent outing, he showed more improvement by running 2:06:40 for second in the NN Mission Marathon in Enschede behind Eliud.
Leul Gebresilase (ETH) – The fastest entrant of the NN Running Team in Amsterdam expectation will be high when the Ethiopian takes to the start line. In 2018 he enjoyed a stellar debut season, running 2:04:02 for second in Dubai before later that year winning the Valencia Marathon in 2:04:31. Late last year Leul placed ninth in Valencia in 2:05:29 and in his most recent outing finished fifth in Milan (2:04:31) in April.
Abrar Osman (ERI) – A gifted track runner, the Eritrean won World U18 and U20 track medals before later reaching the Olympic 5000m final at the 2016 Rio Games. Later switching the roads in 2019 he made a huge breakthrough running a PB of 59:47 to finish four in the Lisbon Half Marathon before later that year placing tenth (2:07:46) on his marathon debut in Amsterdam. Based in Kaptagat, Abrar will be chasing an even better showing on his return to the Dutch capital in only his second career marathon.