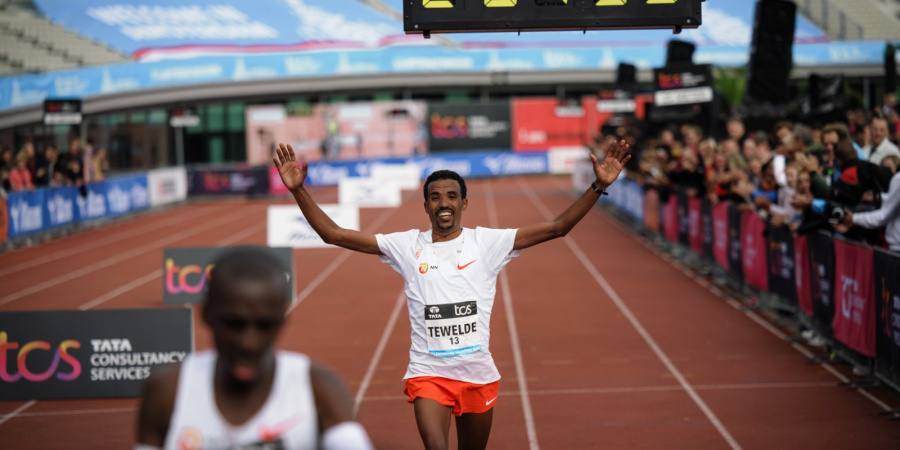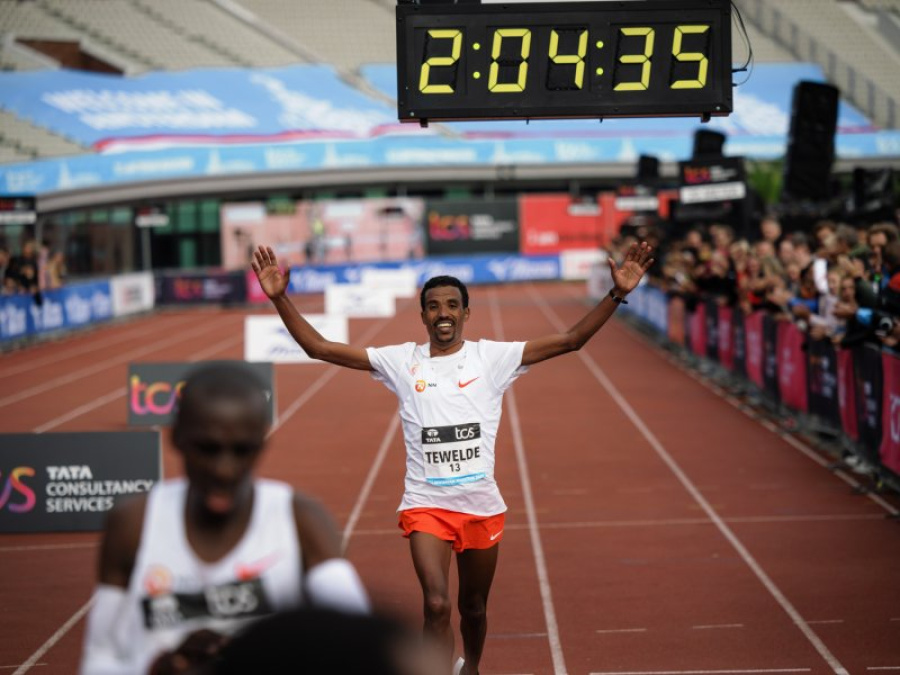 #BackToRacing - Amsterdam Marathon
The NN Running Team continued a memorable fall campaign by snagging a pair of podium finishes in the 2021 Amsterdam Marathon as Leul Gebresilase and Haven Hailu claimed third in the men's and women's races, respectively.
In the latter race, Haven wiped more than three-and-a-half minutes from her personal best to run a swift 2:20:19 behind race winner Angela Tanui (2:17:57).
Running in just her third career marathon, Haven went through 10km in a lead group of six in 33:00 before reaching the halfway split with the lead pack of five-women in 1:10:07.
The Ethiopian NN Running Team athlete, who had set a personal best of 2:23:52 in Siena in April, was still to the fore at 30km – part of a four-strong group also containing Tanui, Maureen Chepkemoi, Gabiyanesh Ayele.
Tanui surged between 30-35km – opening up an 11-second gap on the field but it was Haven who emerged as the nearest pursuer. While Tanui went on to take the race in a Dutch allcomers record in a tight finish for second, Haven was overhauled in the latter stages by Chepkemoi but still had the satisfaction of setting a huge new personal best time for third.
In the men's race, Leul Gebresilase maintained his consistent marathon record to grab third in 2:04:12 one place ahead of his NN Running Team team-mate Jonathan Korir – who scalped more than two minutes from his personal best on 2:04:32.
The race was won by Ethiopia's Tamirat Tola in a Dutch allcomers record of 2:03:39.
The lead pack galloped through 10km in 29:10 and 15km in 43:58 before easing back slightly – hitting the halfway split in 1:02:11 with Leul and Jonathan to the fore.
By 30km reached in 1:28:33 – the lead group started to splinter and by 35km (1:42.59) the NN Running Team duo were one of only half-a-dozen men in the lead pack alongside Tola, Eritrean duo Hiskel Tewelde and Afewerki Berhane and Kenyan Bernard Koech.
Tola made his winning strike shortly after and held a nine-second gap on the field at 40km. Leul battled on to the finish to take third – in the second fastest time of his career – just three seconds behind runner-up Koech.
Kaptagat-based based Jonathan also enjoyed a breakthrough marathon in fourth.
Also performing for the NN Running Team – Tesfahun Aklnew of Ethiopia – finished an excellent 11th on his marathon debut, recording 2:06:55. His countryman Aychew Bantie was 13th (2:07:33) with experienced Kenyan Laban Korir in 17th (2:07:56) and one ahead of Abrar Osman of Eritrea (2:08:07). Japan's Jo Fukuda was 23rd in 2:12:29.