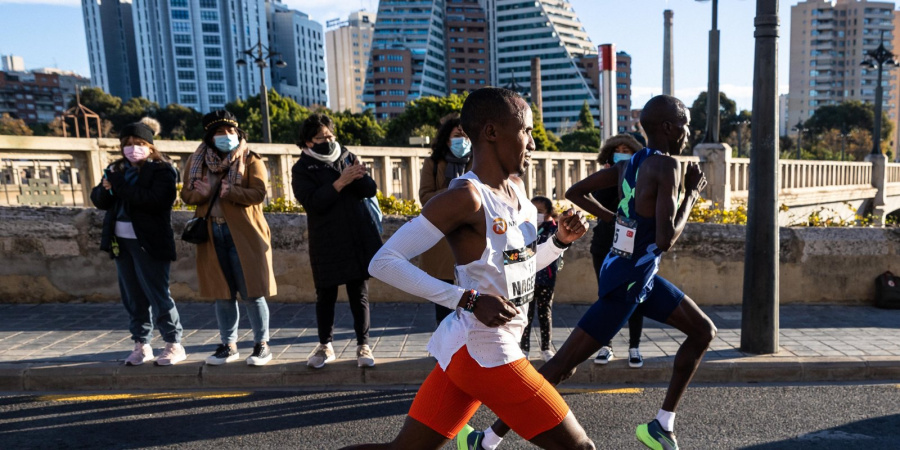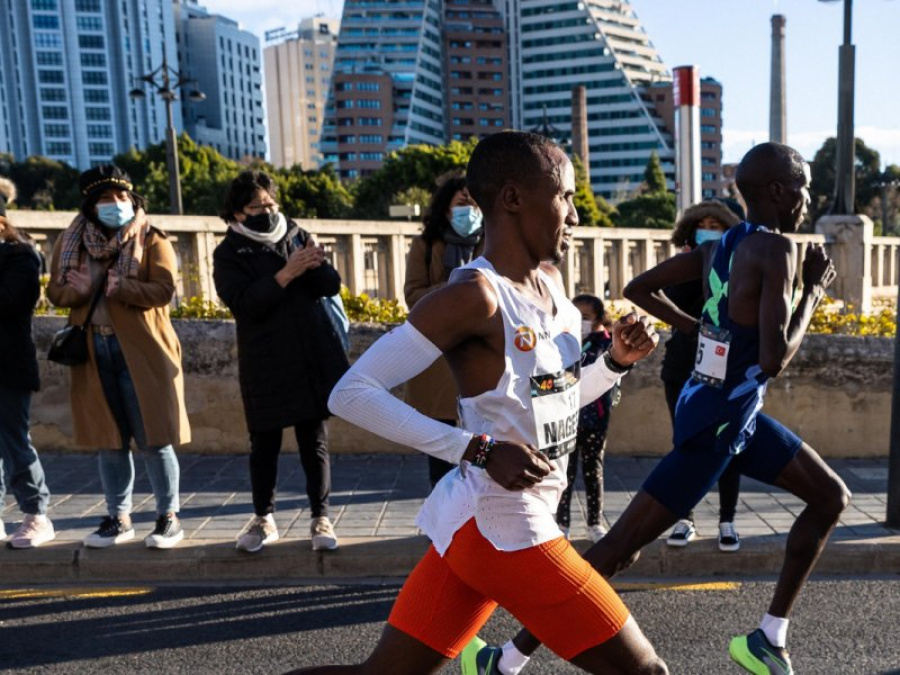 Abdi looks to take bite out of the Big Apple
It was just 13 weeks ago when Abdi Nageeye's life changed forever. On the streets of Sapporo, the 32-year-old enjoyed the run of his life to win a quite brilliant Olympic marathon silver medal.
The performance undoubtedly elevated the Dutchman to a higher plane. Suddenly a man in demand Abdi and his management team had far greater range of competitive options and on Sunday he will lines up in arguably the greatest marathon of them all in New York City.
Buoyed by a fresh wave of confidence following his unforgettable performance at Tokyo 2020 he will unquestionably be among the favourites in the 'Big Apple' – but what was his motivation to take to the streets of New York?
I was planning to run the Amsterdam Marathon but that would have given me only ten weeks since I run the Olympic marathon, which was too short a time frame.
"I'm now a different athlete to the one I was. I probably could have got away with turning up to Amsterdam in 70 per cent shape and no-one would have really noticed.
"But as an Olympic silver medallist I need to turn up in full force and that extra three weeks (of training has allowed me to put in all the long runs, fartleks and track sessions I need. The timing of the race in early November worked well. I know it is a tough race, a tactical race – the classic marathon. I watched the last six or seven New York Marathons and always dreamed I would one day run there."
Taking three weeks' rest post Tokyo he gradually eased back into training for the next ten days before reverting back to normal training. Communicating daily with his coach, Gary Lough, who has been based in the UK – Abdi has carried out much of his training alone in the Kenyan Mecca of distance running in Iten.
The strategy has gone smoothly but it is a radically different approach to his previous regime where he regularly trained as part of large group alongside Eliud Kipchoge and others in Kaptagat.
"I thought it would be difficult to train alone but maybe with the greater experience I now have, it has gone better than I hoped," he explains. "I also have the option of training a little later and starting at 8am rather than running at 6.10am. This allows me to ease into the day and let my body warm up."
Fitting in a 10km race in Manchester in September - where he finished fifth in 28:29 – to test his hamstring, which caused him challenges in the countdown to the Olympics, proved a success and since then training has progressed promisingly.
Hitting up to 190km a week in preparation he believes he is even better shape than at the Olympic Games.
I've going faster in sessions in Iten, which is at 2300m of altitude, than I was in the countdown to Tokyo, when I trained at 1500m above sea level in Font Romeu. Everything has gone really well.
He also does not buy into the theory that three months between the Olympic Games and the New York Marathon is too short a period to be at his best. Abdi points to the fact Galen Rupp who placed eighth in Tokyo finished runner-up in the Chicago Marathon last month. Meanwhile, his training partner and Olympic bronze medallist Bashir Abdi stormed to victory in a European record in the recent Rotterdam Marathon.
He also believes the tough nature of the New York City Marathon course will suit his style of running, but has he sought counsel from his coach, husband to former three-time New York Marathon winner Paula Radcliffe on how to run the iconic race?
"Not yet," he says. "I prefer to do my own plan. Other people can tell you many things but at the end of the day you are running the 42km on your own. New York is a tough course there is no magic medicine you can take to win. You just need to prepare well and set your own plan."
Racing the great Kenenisa Bekele for the first time will be an honour for Abdi describing the Ethiopian and three-time Olympic champion as "a legend just like Eliud Kipchoge."
Yet despite having huge respect for Kenenisa he does not fear him and believes he can mount a strong challenge for glory on the streets of New York.
"I really want to run well and do my best," he explains. "I'm happy and grateful to be good shape – I'm a different athlete today (than before Tokyo). I'm going for the win, that is the dream. Of course, around six men will also think the same thing but when I stand on that start line I know to win the race is a realistic goal."