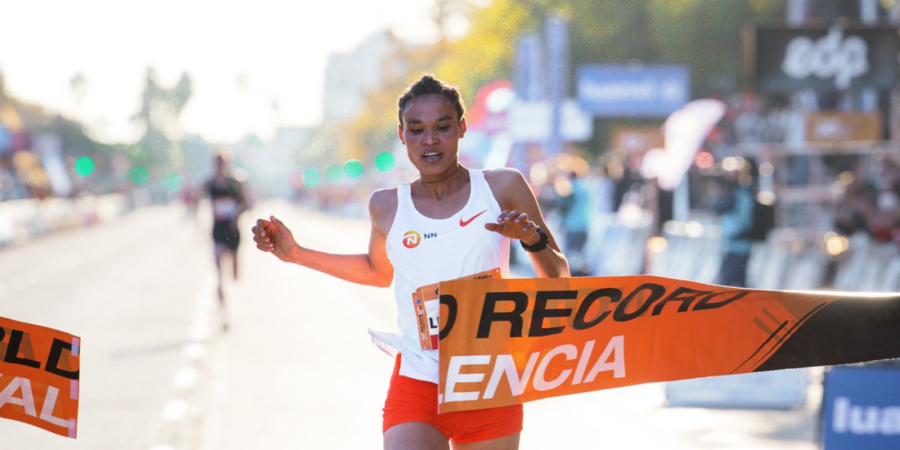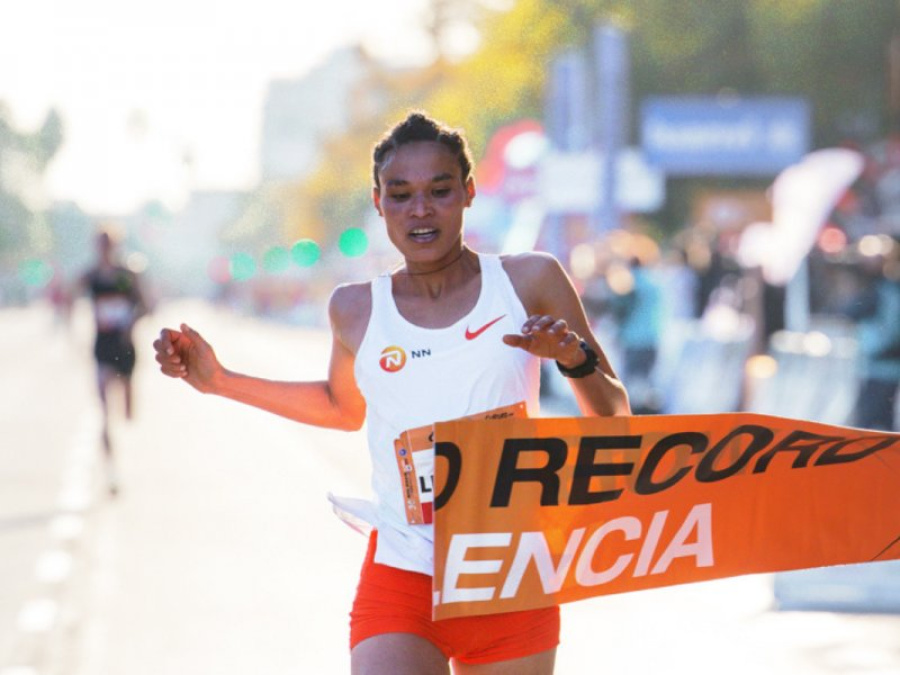 The world half marathon records in numbers
Letesenbet Gidey made an eye-popping start to life in NN Running Team colours by obliterating the world half marathon by running a blistering 1:02:52 in Valencia two weeks ago. We provide some of the key statistics around the astonishing feat.
70 – The number of seconds Letesenbet Gidey scalped off the world record time posted by Ruth Chepngetich of Kenya in Istanbul in April.
63 – The number of minutes Letesenbet ran under to become the first woman in history to run a sub-63-minute half marathon. Remarkably, she also became the first woman to also run an official sub-64-minute clocking as well. Note, the runner up in Valencia Yalemzerf Yehualaw of the NN Running Team became the second women ever to officially dip under 64 minutes for the half-marathon, recording 63:51.
4 – The number of world records currently held by Letesenbet Gidey. The 23-year-old Ethiopian smashed the world 5000m recording 14:06.62 - also in Valencia – last October and in June lowered the 10,000m world record (29:01.03) in Hengelo. Meanwhile, back in 2019 she set a world best of 44:20 over 15km in Nijmegen. The last woman to concurrently hold the 5000m and 10,000m world records on the track and half-marathon record was Norwegian great Ingrid Kristiansen.
7 – The number of seconds shy of the world 10km road record she covered the first 10km in during her half marathon world record in Valencia. She recorded a time of 29:45 for the first 10km of the 21.km race
9 – The number of seconds faster than the current 10km road record set earlier this month by Kalkidan Gezahegne that Letesenbet covered the 5-15km segment of the race. After blazing through 5-10km in 14:45 she then covered the 10-15km section in 14:44 for a combined time of 29:29.
3 – The number of women in history who have run quicker than 29:29 for 10km in history – Letesenbet, Sifan Hassan and Almaz Ayana – who all ran quicker on the 10,000m in the track. Incredibly, Letesenbet set her mark on the road in the 5-15km segment of a half-marathon.
1 – The number of times Letesenbet has raced in the half-marathon. Yes, Valencia was her debut performance over the distance. The previous longest distance she competed over was 15km.
9 – The number of seconds shy of her own 15km world record she covered the first 15km segment of the race. Letesenbet hit the 15km split in 44:29 in Valencia.
44 – The number of years ago when the men's half-marathon of Miruts Yifter – the 1980 5000m and 10,000m Olympic champion – was slower than Letesenbet's world half marathon world record. Yifter set a men's world record of 62:57 in 1977.