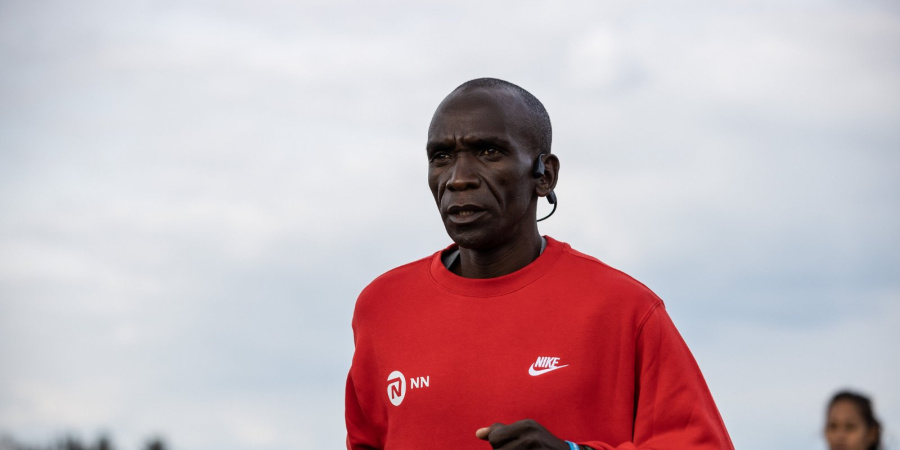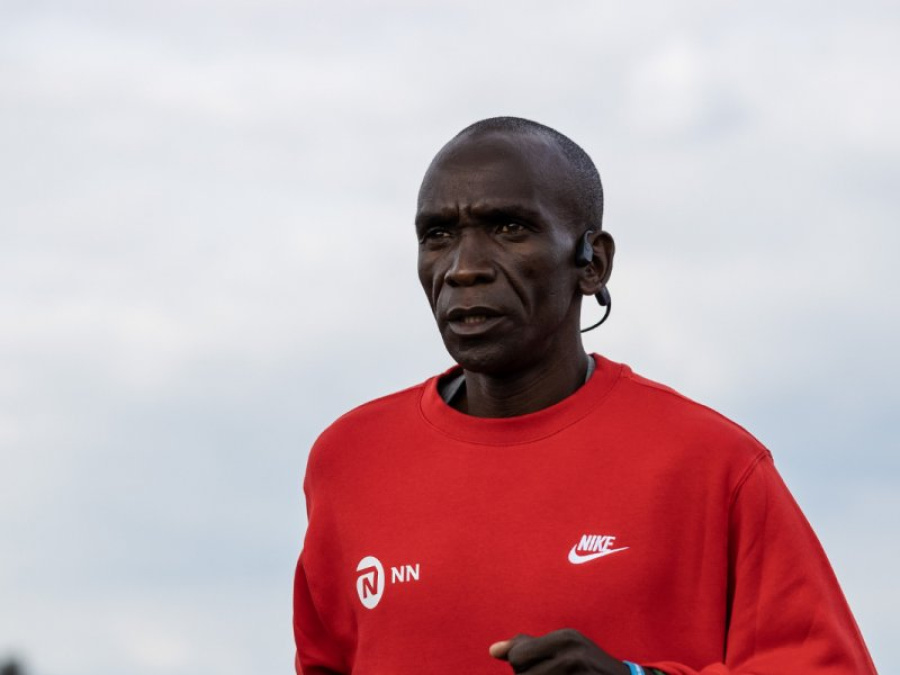 King of the road matures into all-round messenger of hope
Eliud Kipchoge has always been a man who has actively sought self-growth. Whether it is inside or outside of athletics the Kenyan superstar has always actively pursued greater knowledge in the hope of becoming a better human.
Of course, 2021 has been another memorable year for Eliud.
He has enjoyed another season of marathon nirvana with victories in the NN Mission Marathon in Holland and the retention of his Olympic marathon title on the streets of Sapporo.
Yet is says much for his rising status that he is now making waves as more than the finest marathoner in history – he is also becoming an increasingly confident presence in others spheres whether speaking at the COP26 UN Climate Change Conference in Glasgow or acting as an inspirational ambassador for the Paris 2024 Olympics.
So where does Eliud believe that self-growth has best been achieved over the past 12 months?
It has being able to share my message with so many different people perhaps away from a running world.
As the year ebbs to a close and many recall Eliud's masterful dominance at the Tokyo Olympics – when he became just the third man in history to win back-to-back Olympic titles – it is hard to comprehend how he started the year with doubts hanging over him.
In October last year he was inflicted a first marathon defeat in seven years. Struggling with an ear infection he finished eighth in the London Marathon and a number of people were questioning his status as the marathon king.
In April he sent a powerful message he was back - easing to victory in the NN Mission Marathon in Enschede a time of 2:04:30.
"It was a beautiful race and one which gave hope to the world of a better future," he adds of the event which was one of only a handful of marathons which went ahead in spring because of the pandemic.
If anyone still had any doubts that Eliud was not back to his very best they were washed away in Sapporo. Taking control of the race at 31km he destroyed the opposition to cantered to victory by a winning margin of 80 seconds – the largest at a men's Olympic marathon since 1972.
Yet the build-up was challenging. The restrictions in Sapporo which limited athletes to training in the old disused speed skating stadium used for the 1972 Winter Olympics were far from ideal. The heat and humidity that all athletes faced, and which Eliud himself admitted was "crazy," was hugely demanding, so what was he thinking on the start line?
Honestly, I was really nervous, admits the only man in history to have run a sub-two-hour marathon, the world record-holder and winner of 12 of his first 14 marathons to that point.
"I was thinking what if I don't win, will I finish in the top three, will if I finish in the top ten," he explains. "I was now a man who has run two hours for the marathon but that same nervousness was there."
Describing the conditions as the toughest he had ever competed required a mental reset.
"It was demanding," he admits. "It was hard to think I was doing normal training (in Kenya) but that I would be running in a very different environment (in Japan).
I told myself I have been training well, the only way I can beat this crazy heat is to concentrate on myself and run my own race.
Having faith in his own preparation for the first 20-25km he says "I'm feeling how the other runners are behaving and are likely to react.
"I tell myself I have trained well, keep calm, run at a comfortable pace and the mind will hopefully prevail, although you never know in a marathon.
At 31km he opted to "test the field and run a bit harder."
He opened up a gap and focused on running at "a constant pace."
That constant pace of 14:28 between 30-35km – simply blew the opposition apart and he could not be stopped.
The winning time of 2:08:38 may have been the second slowest marathon time of his career but it mattered not. Eliud was a double Olympic champion.
"I was the happiest man after crossing the finishing line," he adds. "It was my moment to tell to young people to respect sport. I gave inspiration that if you can wake up early every day and work for your goals you can achieve anything."
He also toasted the fact his former training partner and fellow NN Running team-mate Abdi Nageeye had taken the silver.
I told him many congratulations that this is the gift of your hard work, it also shows the world that running is not an individual sport, but it is a team event.
Yet Eliud – the Eliud of more recent times – is developing into more than just a runner. Identifying his global profile he is increasingly comfortable championing the cause of a whole range of issues.
A guest of the Kenyan delegation at the COP26 Climate Change Conference in Glasgow he spoke of the importance of safeguarding the future of the planet by using data and innovation.
Describing the experience as a huge "privilege" his foundation is committed to backing environmental projects with a programme to plant 50,000 trees "within a stone's throw" of his training camp in Kaptagat.
The other pillar to his foundation is boosting education. A library for children in his home county of Nandi is "95 per cent" completed and there are plans to build a new school.
Eliud has also visited Nike in the US and also spent several days in Paris – where he dropped by at French football giants Paris St Germain – and served some time as an ambassador to Paris 2024, an event he is hugely excited about.
"Paris will be the first Olympics to have a mass participation event on the same day of the marathon with 40,000 people, he adds. "People will enjoy the Olympics in Paris. They are using 90 per cent of existing buildings so they respect the environment."
Ever optimistic with hope the future, Eliud even has a vision of where he would like to see the world 12 months from now.
I want to see a beautiful world, a running world and a Covid-free world. I hope the whole human family can work together on vaccination and above all the world leaders of the world feel the spirit of humanity across the whole world.
With Eliud anything is possible. He has proved that time and time again with his jaw-dropping marathon feats but expect in 2022 and beyond for the Kenyan great to increasingly become an inspirational figure in a range of other areas too.