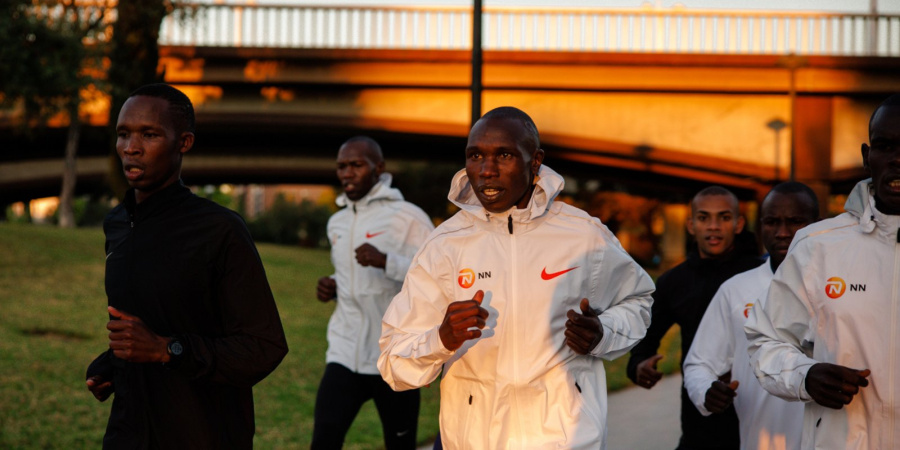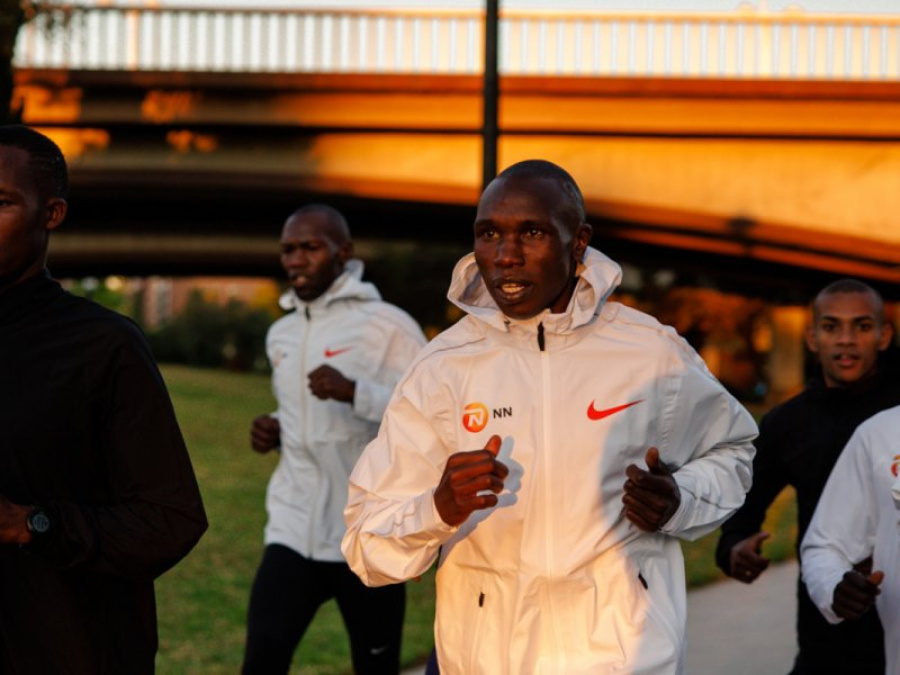 Smiling Geoffrey can overcome any challenge
Perhaps no athlete has quite had to face as much adversity over the past couple of years as Geoffrey Kamworor.
In 2020 his season was brought to an abrupt and painful conclusion after he was struck by a motorbike while out on a training run, sustaining a fractured tibia. Meanwhile, 2021 has also presented its challenges after injury heartbreakingly denied the Kenyan the opportunity to compete at the Tokyo Olympic Games while his preparations for the Valencia Marathon was badly compromised by an ankle problem.
Yet Geoffrey is one resilient athlete. Despite going into Valencia with what he describes as "50 per cent preparation" the five-time world champion (three world half-marathon title and two world cross country crowns) defied all logic to finish fourth to scalp 49 seconds from his nine-year-old PB to run 2:05:23.
So it was little wonder the athlete-based out of the same Kaptagat training camp as Eliud Kipchoge was grinning just moments after crossing the finishing line.
The last two years have been so challenging for me because of the injuries, but I didn't give up, I believed in myself and the training, I kept the faith and finally got the result. I have remained optimistic, and it (the past two years) proves to me I can overcome many challenges.
After suffering what he describes as a "bad year" in 2020 he began 2021 in fine form. In his first major road outing since regaining the New York City Marathon title 18 months earlier he was pleased to run 59:38 for second in the Istanbul Half Marathon and was in "really great shape" for the Kenyan Olympic 10,000m Trials in June.
At high altitude in Nairobi, Geoffrey ran an eye-popping 27:01.06 to destroy the field and serve notice of his medal-winning ability for the Tokyo Olympic Games. Yet two weeks later he started to feel a niggle in his left foot, which was only to worsen.
"It first it was minor and I continued to train but unfortunately I made it worse," he explains. "Then it became so bad I could not even step on the foot."
Just ten days out from the start of the Tokyo Olympic Games an MRI scan confirmed his worst fears. He was carrying a stress fracture of the metatarsal and his Olympic dream was over.
"It was the lowest moment in my career, the lowest moment of my life," he recalls on being given the diagnosis.
Everything was going so well. I was in great shape, looking for a medal but I knew it was beyond my control, so I had to accept the decision and move on.
Given support from team-mates, management and his physio helped heal the wounds. Medics offered assurances he would make a full recovery and that had the ability to come back stronger than ever.
Despite his personal disappointment he even fully embraced the Olympic experience as a fan and enthusiastically watched his NN Running Team, team-mate and close friend Joshua Cheptegei compete in the 10,000m final. The Ugandan had to settle for silver behind Selemon Barega of Ethiopia and Geoffrey, showing his typically generous spirit commented: "I really wished I could have been there. I saw myself as a prospect for a medal, but I was also happy for someone else to win. In my mind I thought Joshua was the guy, but I was happy for him to win silver and happy for Barega too."
Geoffrey was delighted that eight days later the Ugandan did climb the top of the podium in the 5000m before watching his training partner Eliud Kipchoge lead home an NN Running Team one-two in the men's marathon from Abdi Nageeye, who formerly trained with Geoffrey and the team in Kaptagat.
"It was really great, it was emotional watching our NN Running Team guys win gold and silver," he adds. To secure a one-two at the Olympics was a moment to celebrate – a moment to be proud of.
Side-lined for six weeks with the metatarsal fracture he then suffered another setback just one week after returning to training in preparation for the Valencia Marathon. On his first "long run" back he believes he put too much pressure on other parts of his leg to avoid further stress on the injured metatarsal and the result was an ankle injury.
For three further weeks he could not run, and doubts started to creep into his mind about his ability to race in Valencia. Yet his physio team convinced him the problem would pass and he managed to squeeze in five weeks of training ahead of his outing in "the city of running."
"Five weeks was really limiting for me," he explains. "It was not enough. I remember I did just two track sessions and one long run with the ladies and the rest were just normal runs. Let's say, I was 50 per cent prepared."
Yet given such a rocky build up and despite the obvious temptation to withdraw from Valencia, Geoffrey insists that was not an option.
Valencia is such a great race, and I had many great memories of Valencia, I really wanted to run again to feel that I can compete and to give me motivation for the future.
That said - the two-time New York Marathon champion has realistic pre-race expectations.
"I told myself to try my best to run under 2:10," he says.
Going out with the second group he felt good passing halfway in low 63 minutes and after the pacemakers dropped out around 27km he hit the front of the group in pursuit of the lead pack. For around 12km he shouldered the pace – including in a windy 2km section from 31-33km – "my legs were calm and I pushed where I could."
Supported by his manager Valentijn Trouw who was on a motorbike by 39km Geoffrey remarkably reeled in the leaders. But despite feeling "good energy" his fitness was not quite sufficient to push on and he wound up fourth – nonetheless securing a big and long-awaited personal best.
"With 50 percent preparation it was a good performance for me, and I look forward to returning to Valencia and competing there one day with a full preparation, to run as well as I did was something wonderful for me and to run a personal best was something extra that I did not expect," he explained.When I crossed that line, it gave me confidence and the belief that I am back.