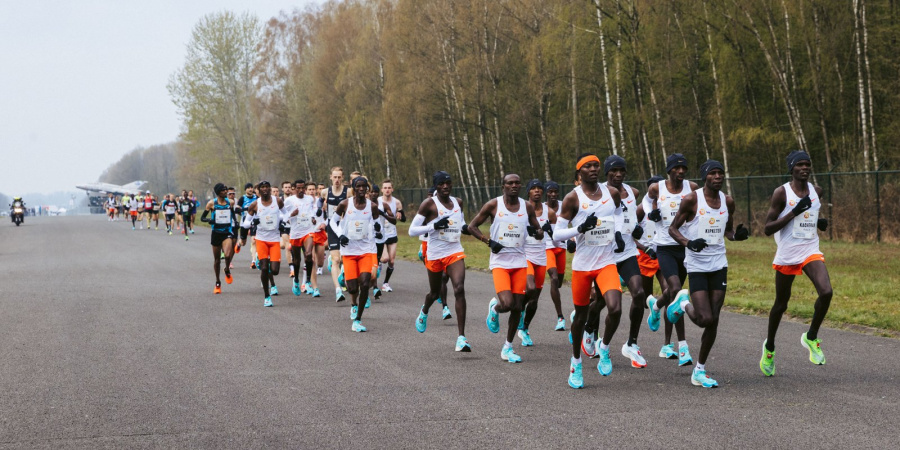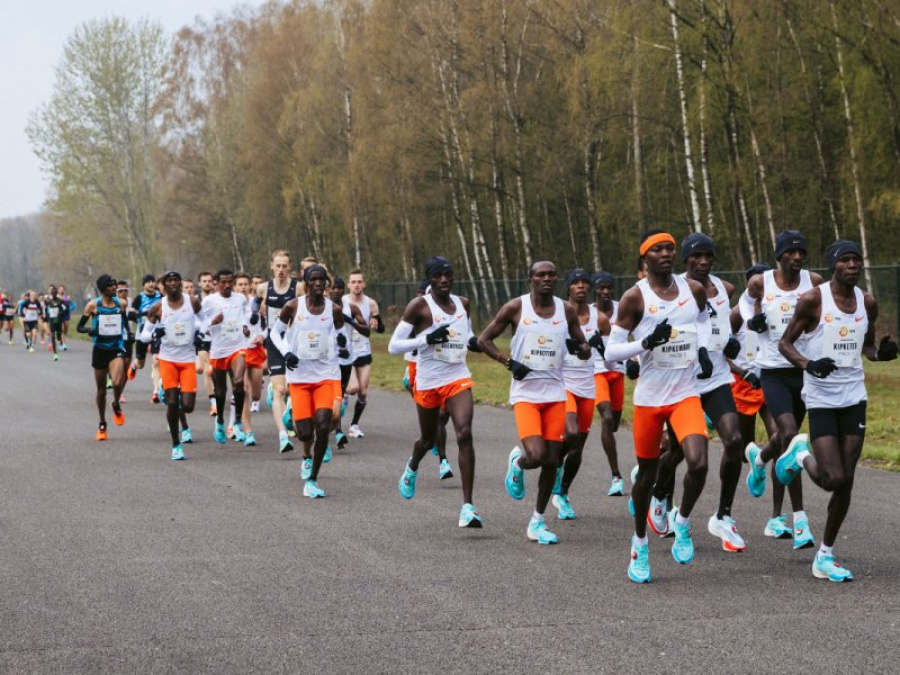 NN Running Team highlights Part Two
The 2021 has proved a year of unique challenges but once again the NN Running Team has stood tall to enjoy a momentous year. In the second half of our highlights review we look back on the period up to and including the Tokyo Olympic Games.
1 – NN Mission Marathon
During a time when the world was witnessing frequent marathon cancellations and postponements, the Hamburg Marathon and Global Sports Communication came together to organise a very special race.
Originally intended to take place in Hamburg, Covid restrictions forced organisers to hastily switch the race dubbed "the fastest way to Tokyo" to Enschede in The Netherlands to a specially designed course at Twente Airport. Set up principally to allow athletes to secure qualification for the Tokyo Olympics – the race on April 18 proved a big success as 25 athletes banked qualification marks. Meanwhile, the first five finishers in the men's race were NN Running Team athletes led by the incomparable Eliud Kipchoge,
For Eliud, who ran a winning time of 2:04:30 it was mission accomplished. The race was really perfect and a real test before Tokyo. It was so good a marathon happened a few months before the Olympics to test our fitness. "I thank the great men and women who organised this in the middle of a pandemic to show that people can still run and deliver their best race before the Olympics."
Global Sports Communication Director Jos Hermens said: "These are challenging times and I'm so happy and proud we come together with our partners to make this possible."
2 – Marathon initiative lauded a success
On the weekend of May 22-23, the NN Running Team in partnership with Maurten organised the second and very successful edition of the MA RA TH ON initiative. The virtual marathon relay offered a welcome opportunity for runners to satisfy their competitive desires in a safe environment. With teams of four running 10.5km each to total the full marathon distance the event attracted a mind-boggling 70,604 participants with entries from 177 countries.
Providing a welcome lift to those struggling for competitive opportunities for some lucky runners it also offered the enticing prospect of having the likes of NN Running Team superstars such as Eliud Kipchoge, Kenenisa Bekele, Geoffrey Kamworor and Joshua Cheptegei feature as part of your MA RA TH ON team.
3 – Joshua a double Olympic medallist
Joshua Cheptegei added a lifelong dream by adding Olympic 5000m gold to the 10,000m silver he had won eight days earlier. The Ugandan NN Running Team superstar is the reigning World Cross Country and World 10,000m champion as well as world record-holder over 5000m and 10,000m on the track and 5km and 15km on the road.
Joshua mounted a strong challenge in the 25-lap event at the Olympic Stadium but ultimately had to concede defeat to Ethiopian Selemon Barega. But in a great show of mental resilience, he returned to clinch gold in the men's 5000m. Controlling the race from the front he launched his winning strike with 600m remaining to outpace the opposition and strike gold in 12:58.15 – just outside of Kenenisa Bekele's Olympic record time.
"I have a lot of titles now, I've broken a couple of world records and I've also become a world champion, but I would say to win an Olympic gold and become Olympic champion is really special because it counts for a lot," adds Joshua. I count this achievement to be higher rated than the world record.
4 – King Eliud strikes again
Eliud Kipchoge added another chapter to his spellbinding career history by becoming only the third man in history to win back-to-back Olympic marathons title with a typical masterful display at the Tokyo Games.
Competing in stifling heat and humidity and with many of the opposition struggling in the energy-sapping conditions, Eliud launched his winning move a little after 30km with devastating decisiveness. Running the 30-35km split in a blistering 14:28 he quickly opened up a winning advantage and crossed the line in 2:08:38 to retain his Olympic title by a massive 80-second margin.
"I think I have fulfilled the legacy by winning the marathon for the second time back-to-back," said Eliud. "I hope now to help inspire the next generation. I wanted to show the world that this is a beautiful race. I wanted to show the world that we had hope."
"It means a lot for me (to win a second gold medal), especially at this time. It was really hard last year when the Games were postponed last year. I am happy for the local organising committee who made this race happen. It is a sign that shows the world we are heading in the right direction – we are on the right transition to a normal life. I can say congratulations to them that they made this Olympics happen."
5 – Abdi runs the race of his life
In a near perfect scenario in the men's marathon, the NN Running Team also claimed a silver medal on the streets of Sapporo courtesy of the fast feet of Abdi Nageeye.
The Dutch master edged a tight battle for silver by two seconds from his close friend and training partner Bashir Abdi – to climb the Olympic podium and into history.
Abdi prevailed courtesy of his sprint to finish second in 2:09:58 – two seconds clear of his friend and training partner Bashir Abdi of Belgium, who grabbed bronze.
For Abdi the performance was comfortably the finest of his career – but a performance he always believed was possible.
I said before the Games I wanted top five but in my head I wanted a medal (at Tokyo 2020), "Many times I wanted a top three finish but I never did it. In Sapporo it was just focus, focus, focus. When I got to 39km I knew I could beat these (to silver) because I felt so easy. It is unbelievable."