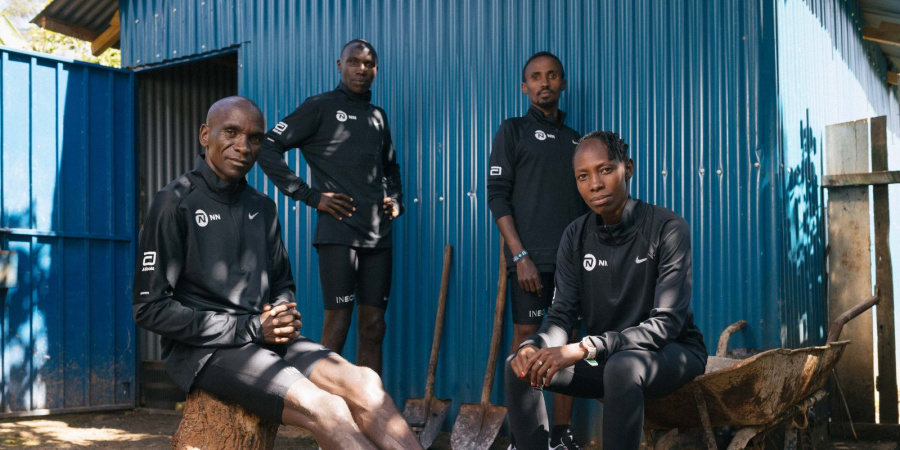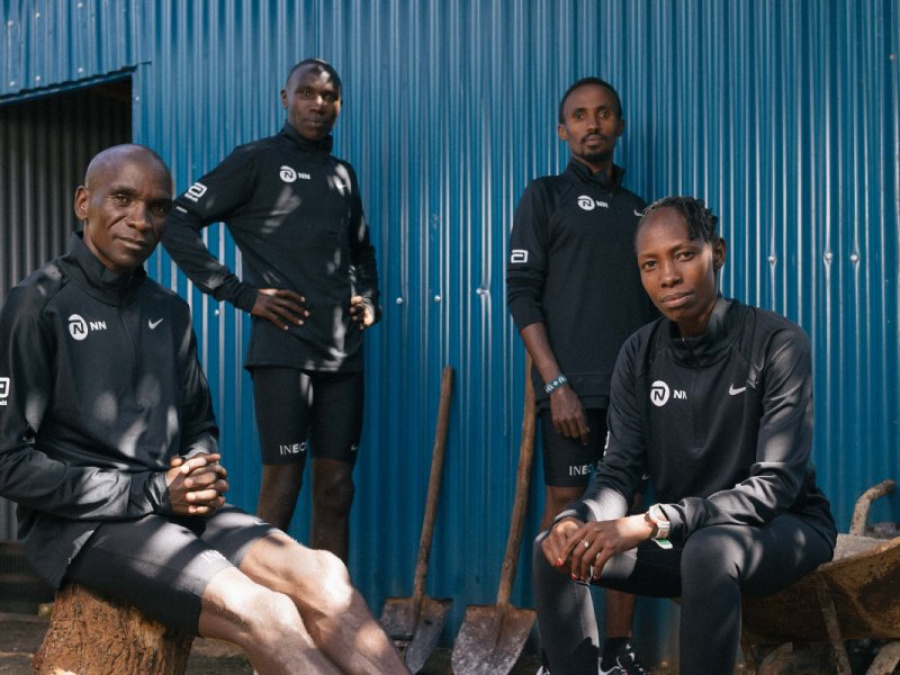 The NN Running Team and Eliud Kipchoge extend partnership with Abbott
The NN Running Team is proud to announce that global health care company Abbott is continuing its partnership with Eliud Kipchoge, the world's fastest marathon runner, and will also become the official health partner of the NN Running Team.
Eliud began training with Abbott's Libre Sense Glucose Sport Biosensor in preparation for the NN Mission Marathon in Enschede, the Netherlands in April 2021. The innovative sport biosensor monitors glucose levels to athletes help understand optimal nutrition intake and has hugely benefited Eliud, who continued working with Abbott's biosensor on his road to securing back-to-back Olympic marathon titles in Tokyo.
Now with this expanded partnership, more NN Running Team athletes will be given the opportunity to work with Abbott's biosensing technology to help maximise performance levels.
"We developed our glucose sport biosensor to help athletes reach their goals, and we're proud that our technology supported Eliud during his incredible performances last year," says Chris Miller, division vice president, global brand strategy and innovation, Abbott. "We look forward to expanding to more athletes and supporting Eliud's quest in all his races, including the Abbott World Marathon Majors and the 2024 Olympics."
The NN Running Team has been impressed by the data the Libre Sense provided, which allowed for simple but significant nutritional adjustments both on a day-to-day basis in training and on race-day itself.
"It's my dream to win all Abbott World Major Marathons in my career," Eliud said. "And collect all of the six stars. I am very happy to be on this journey together with Abbott and I am already halfway there! I am very happy to be on this journey together with Abbott to further maximize my training and achieve my goal."
"Abbott is a great partner," explains Global Sport Communication and NN Running Team Marketing Director Marleen Vink-Rennings. "We have the same goal to improve the results of athletes through data. Meanwhile, we also both share the same vision to improve athletic performance and to make marathon running more attractive for fans."
Abbott's glucose sport biosensor will be introduced to a broader range of athletes across the NN Running Team. Abbott not only supported Eliud's performance with Abbott's glucose sport biosensor but also supported the NN Mission Marathon last year, organised to give athletes an opportunity to qualify or prepare for the Olympic games.
"Our aim is to help all of our athletes to take the next step forward based on his or her needs," says Valentijn Trouw, Global Sports Communication and NN Running Team Performance Director. "To be able to do so, it's crucial to understand the athlete first. The Libre Sense Glucose Sport Biosensor is a great tool for our performance team to understand the athlete, and to improve their programme based on the information we get from the Libre Sense Glucose Sport Biosensor."
---
The Abbott Libre Sense Glucose Sport Biosensor is intended for athletes to measure their glucose levels. When used with a compatible product, the biosensor allows athletes to correlate their glucose levels and their athletic performance.
The Abbott Glucose Sport Biosensor is not intended for medical use. It is not intended for use in screening, diagnosis, treatment, cure, mitigation, prevention, or monitoring of diseases, including diabetes.