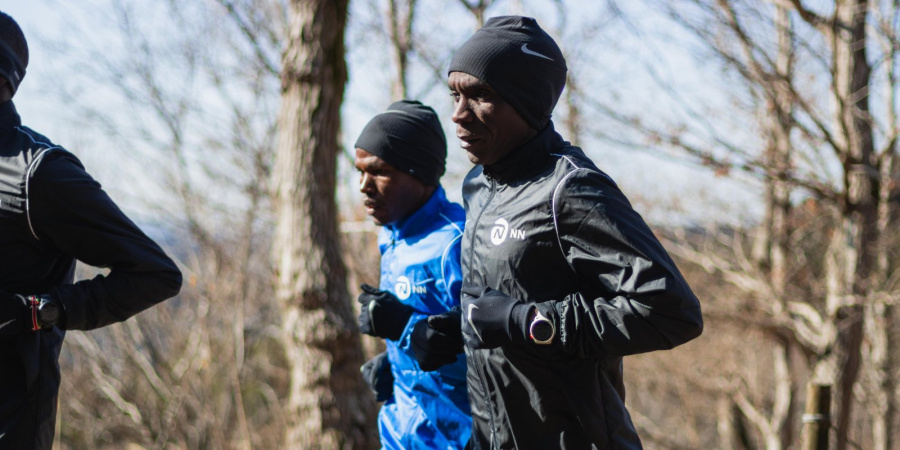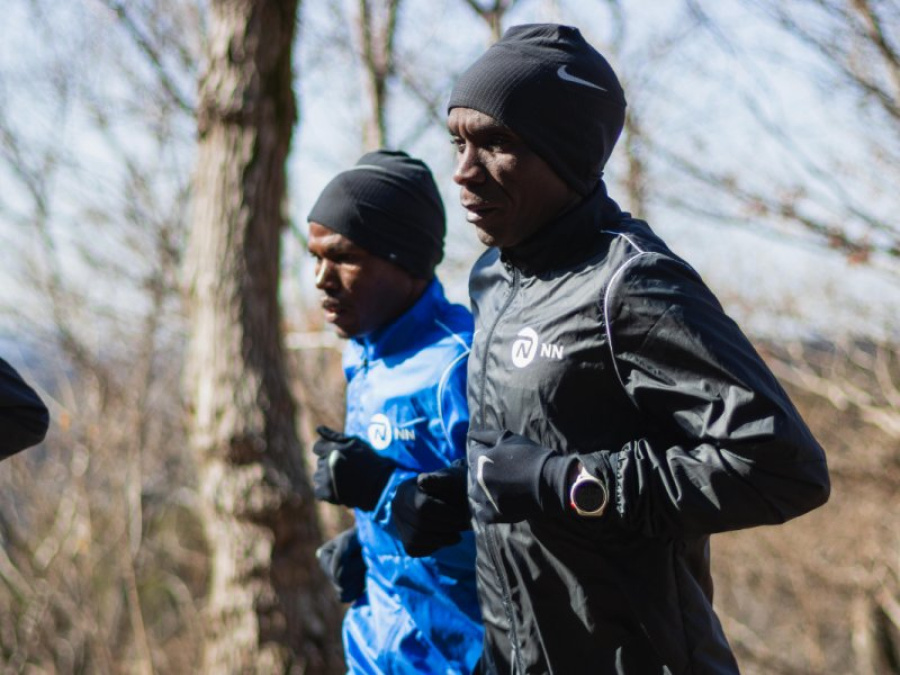 For Eliud Kipchoge the experience of running in Japan for the Tokyo Marathon on Sunday would appear the ideal fit. With the Japanese culture built on the principles of respect, discipline and humility it would appear in perfect alignment with the beliefs and values so cherished by the marathon maestro. Additionally, NN Running Team athletes Laban Korir and Jonathan Korir will also compete. Noah Kipkemboi and Philemon Kacheran will run as pacers.
So he approaches his Tokyo Marathon debut – the fourth step on his mission to claim all six Marathon Majors (he has also secured victories in London, Berlin and Chicago) - in a positive state of mind relishing the prospect of taking to the start line.
"The attraction of running Tokyo was huge," explains Eliud who recently posted a heart-warming social media message in Japanese translated into English as "let's meet in Tokyo soon."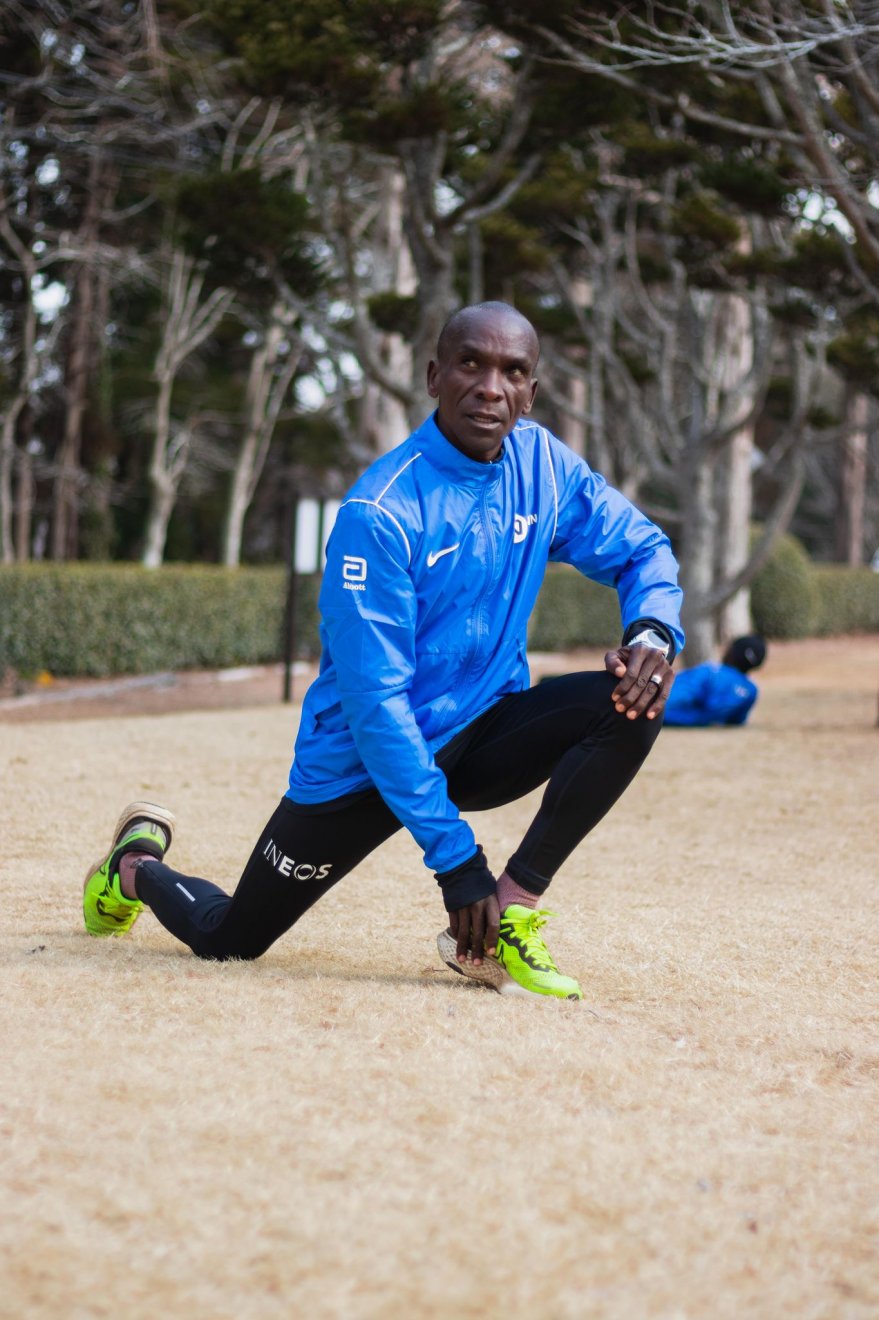 Surprisingly, given his 20-year-old international career his appearance in Tokyo will be only his third race in Japan.
Besides last year's glorious Olympic gold medal victory on the streets of Sapporo his only other competitive outing in the country came at the 2007 World Championships in Sapporo when he claimed 5000m silver behind Bernard Lagat – a near neighbour growing up in the Kenyan highlands.
Racing in Japan may be a relative rarity for Eliud but it is a country he knows well and has grown to love after "three or four" other trips to the 'Land of the Rising Sun' on Nike business.
"Japan is a unique country with a unique culture," he explains.
I like how disciplined the Japanese people are but also how courteous they are and how they treat outsiders with respect. They also have a great love of sport, particularly running.
"I first became aware of this passion for sport on a Nike trip to a university. It was clear when going for a run and meeting many Japanese people that they loved running."
Eliud returned to training after taking one month of rest following his historic defence of his Olympic marathon title on the streets of Sapporo.
Mercifully the weather he will likely face in Tokyo in March will be far cooler than the brutal heat and humidity he had to contend with at the Olympic Games.
Yet whatever the elements throw at Eliud and others in Tokyo on Sunday he is ready and waiting.
"It will be different (to the Olympic Games) because it will be colder but it has not changed my training," he says. I'm preparing like I am for any other race, and I think I'm on the right track."
While the whole world will be watching the latest chapter in Eliud's unparalleled marathon odyssey in Tokyo his unprecedented success continues to be acknowledged.
He is a nominee for World Sportsman of the Year at the 2022 Laureus Awards alongside the likes of Formula One champion Max Verstappen, American football king Tom Brady and Olympic swim star Caeleb Dressel.
"I'm so happy to be on that stage, sharing my voice and selling the sport of running," he says.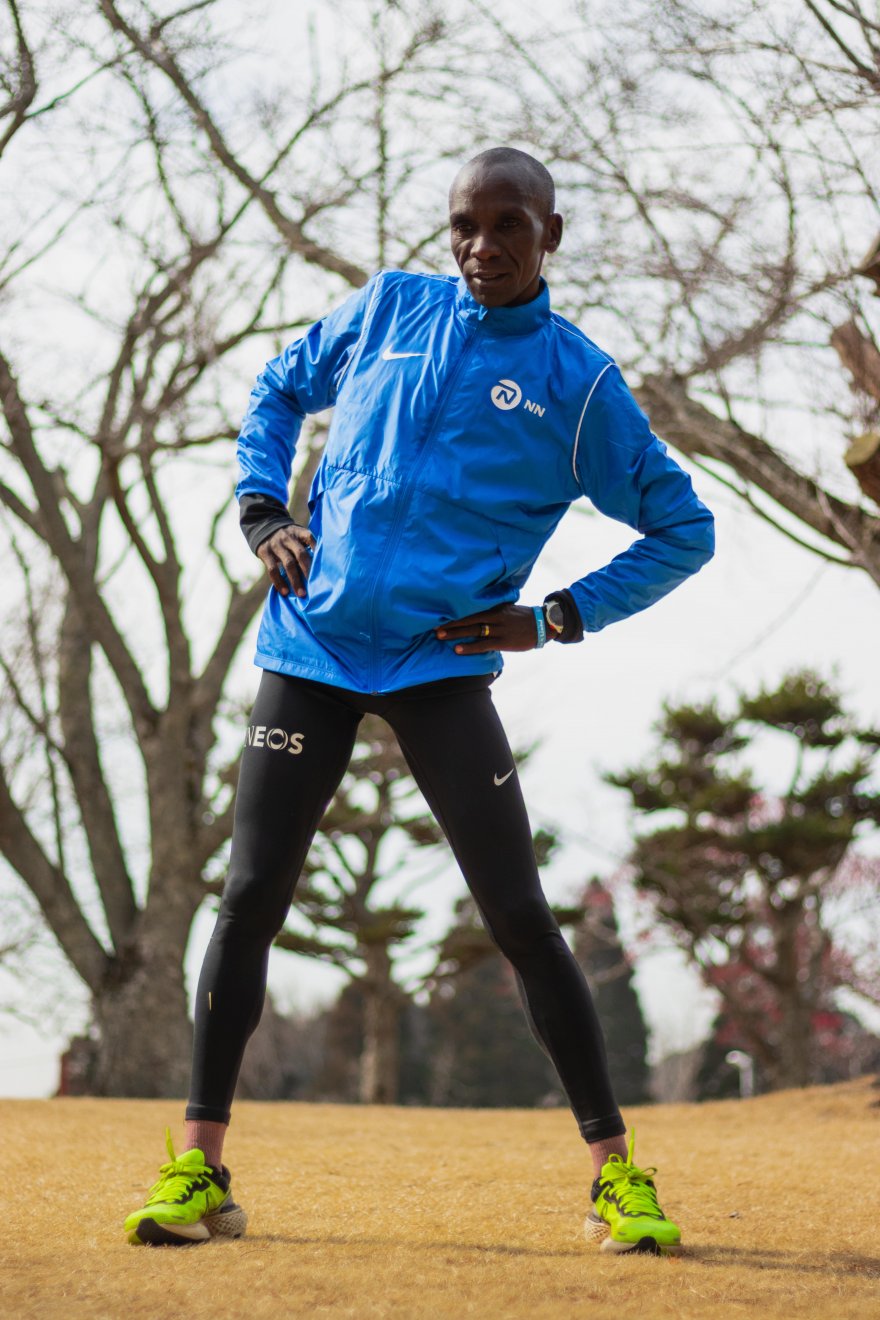 Post Tokyo he will delighted to toast the fifth anniversary of the NN Running Team describing the success of the team as "overwhelming" and "really crazy."
"It has been really wonderful that a successful partnership has formed between Global and NN," he explains. "For the past five years our visibility has been at 100 per cent and we have been near to our fans. The team has taught us that one person cannot win alone and that above all running is not an individual sport but a team sport."
In many ways that team element to his success is perfectly encapsulated by the fact that Eliud's training partners and NN Running Team-mates Jonathan Korir and Laban Korir will compete alongside him Tokyo.
It is important to compete with your team-mates and treat the race like it's training. It is good to be surrounded by team-mates.
"I've been really satisfied with Jonathan's development (he ran a PB of 2:04:42 for fourth in the Amsterdam Marathon last October). I still mentor him and tell him to do the right things to be a professional."
The strength of the NN Running Team challenge in Tokyo is further illustrated with the presence of Ethiopian Birhanu Legese – the third fastest marathon runner in history and two-time former Tokyo Marathon winner – also in the field.
And with the likes of Mosinet Geremew, the fifth fastest marathon runner in history, and World Championship medallists Amos Kipruto and Tamirat Tola also competing Eliud acknowledges the size of the task he faces.
"I am really excited to face them and test my training. I think it will be a good race, a beautiful race and I'm looking for a good time that will make people happy," he adds.
In addition to Eliud, other NN Running Team athletes will also be competing in Tokyo. Laban Korir and Jonathan Korir will be giving it their best to deliver a great performance. Furthermore, Noah Kipkemboi and Philemon Kacheran will be pacing.