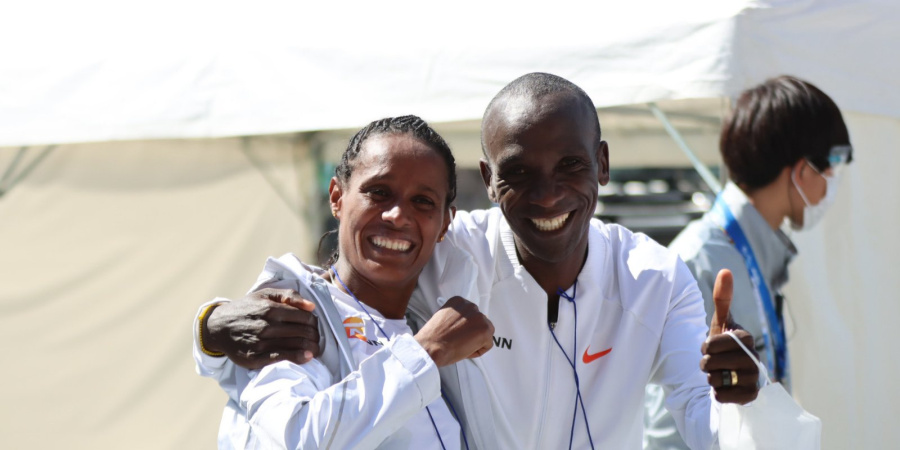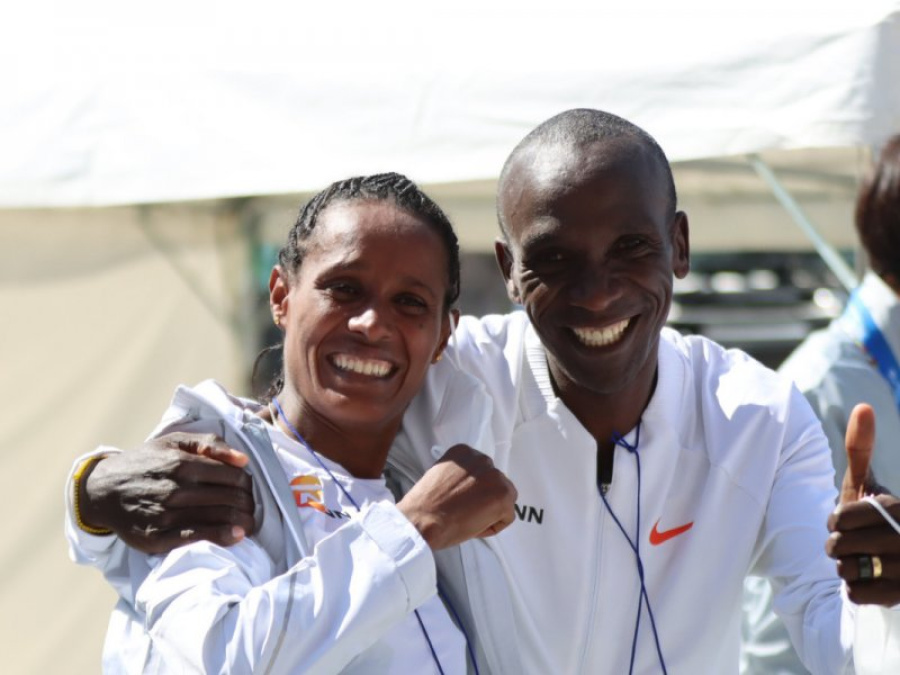 The 2022 Tokyo Marathon proved a huge success for the NN Running Team. We reflect on the day by bringing you some of those key takeaway stats.
1 – The position Eliud's winning time now sits on the all-time lists ever at the Tokyo Marathon. His course record was 2:02:40.
2 – The number of Abbot World Marathon Majors remaining in Eliud's quest to win all six. A four-time winner of the London Marathon, a three-time champion in Berlin and victorious in the 2014 Chicago Marathon only the iconic Boston and the New York City marathons remain.
3 – The number of countries Eliud Kipchoge holds the marathon all-comers record. Besides his Japanese all-comers record set at the Tokyo Marathon, he also boasts the fastest marathon times on British and German soil.
4 – The number on the all-time marathons lists Eliud's 2:02:40 performance to win the 2022 Tokyo Marathon sits. Only Eliud himself with his world record of 2:01:39 set in Berlin, his winning time from the 2019 London Marathon of 2:02:37 and his NN Running Team team-mate Kenenisa Bekele with his 2:01:41 in the 2019 Berlin Marathon place higher.
6 – The finishing position of NN Running Team stalwart Laban Korir whose excellent time of 2:06:37 was also his sixth fastest ever marathon time during his long and accomplished 11-year marathon career.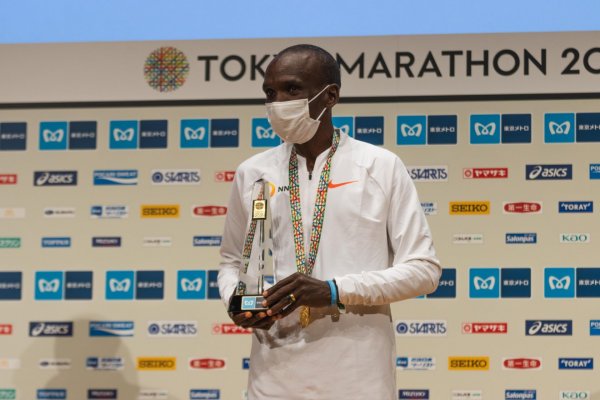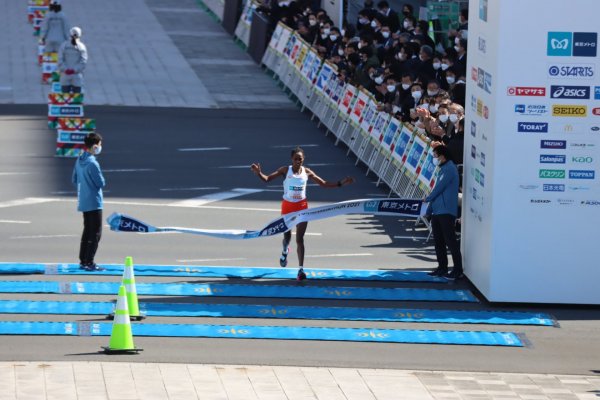 11 – The position in the all-time women's marathon lists – alongside her fellow Ethiopian and NN Running Team team-mate Degitu Azimeraw – Ashete Bekere sits after her wonderful run to finish second in the Tokyo Marathon in 2:17:58
14 – The number of career marathons the awe-inspiring Eliud Kipchoge has won in 16 races. These include nine Marathon Majors and two Olympic titles.
20 – The number of seconds Ashete Bekere trimmed from her PB to finish second in a blistering time of 2:17:58 in the women's race.
36 – The number of kilometres into the 2022 Tokyo Marathon when Eliud kicked clear of his nearest challenger Amos Kipruto of Kenya and on to victory.
43 – The combined number of marathons completed by Laban Korir and Ashete Bekere, who both began their respective marathon careers in 2011.