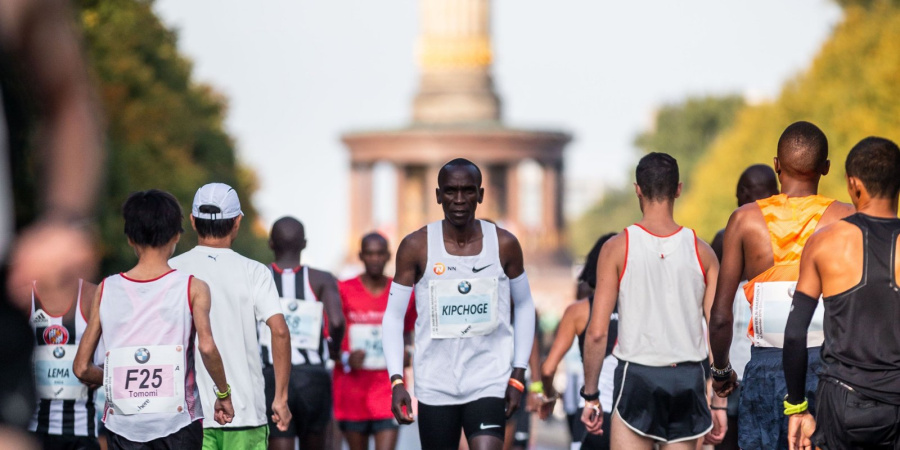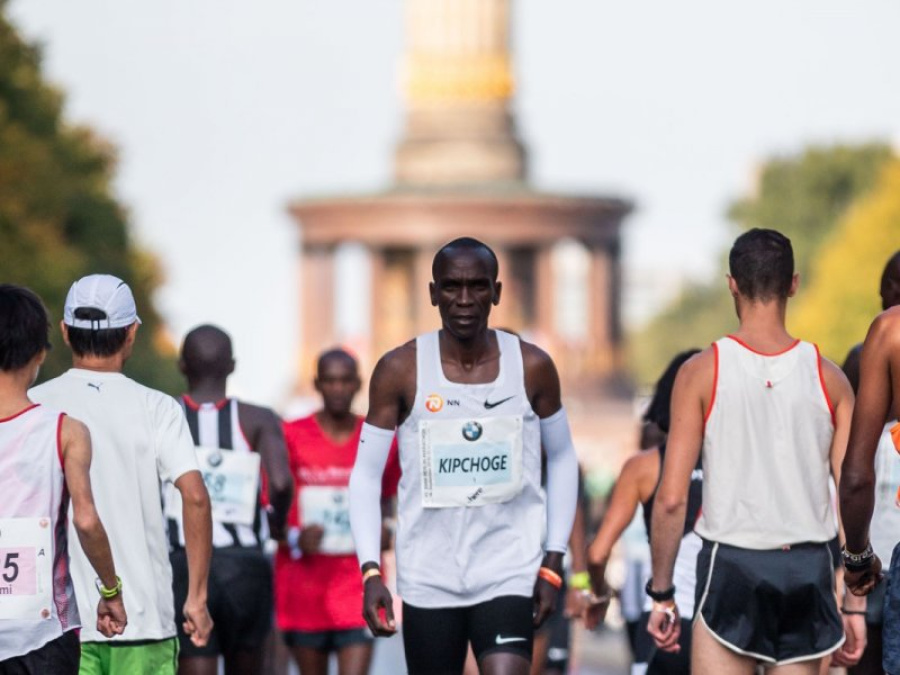 We continue our week long celebrations of the fifth anniversary of the NN Running Team by reflecting on five memorable moments from 2018.
Eliud proves too hot for opposition again.
Not for the first time in his career Eliud Kipchoge best handled the hot conditions to power to his third London Marathon victory in 2:04:17.
In temperatures in excess of 20C he simply ran the legs off the opposition, plucky Ethiopian Shura Kitata the last to crack 4km from home, as Eliud claimed his tenth career marathon win from his 11th race.
"I enjoyed the race very much," said Eliud. "I enjoyed the win, and I'm happy to be able to win for the third time in London."
King Solomon reigns in Hamburg.
Solomon Deksisa backed his victory in the Mumbai Marathon just three months earlier by climbing to the top of the podium on the streets of Hamburg.
The Ethiopian executed the decisive moment at the 40km drinks station surging clear of countryman Tadu Abate to the race win in 2:06:34.
It was a successful race for the NN Running Team with Ayele Abshero claiming third in 2:07:19.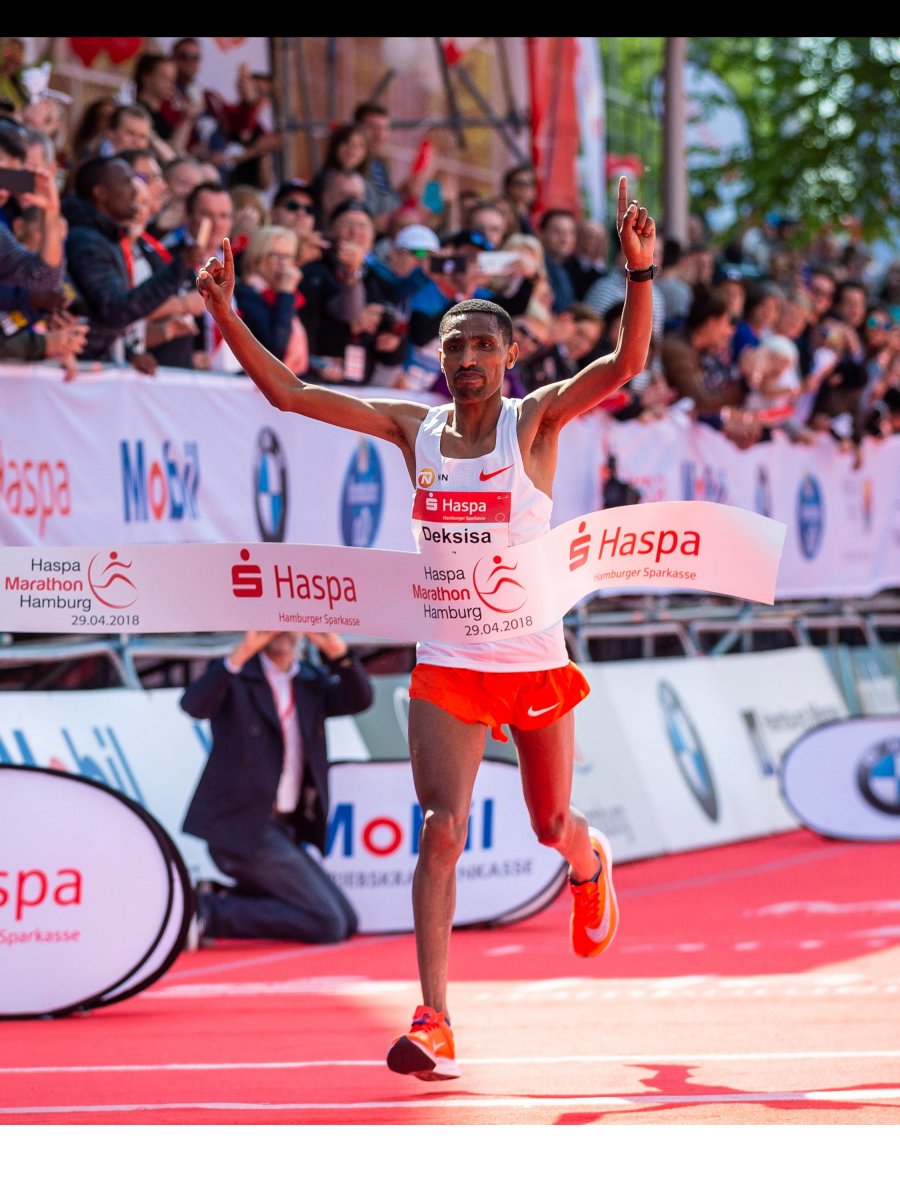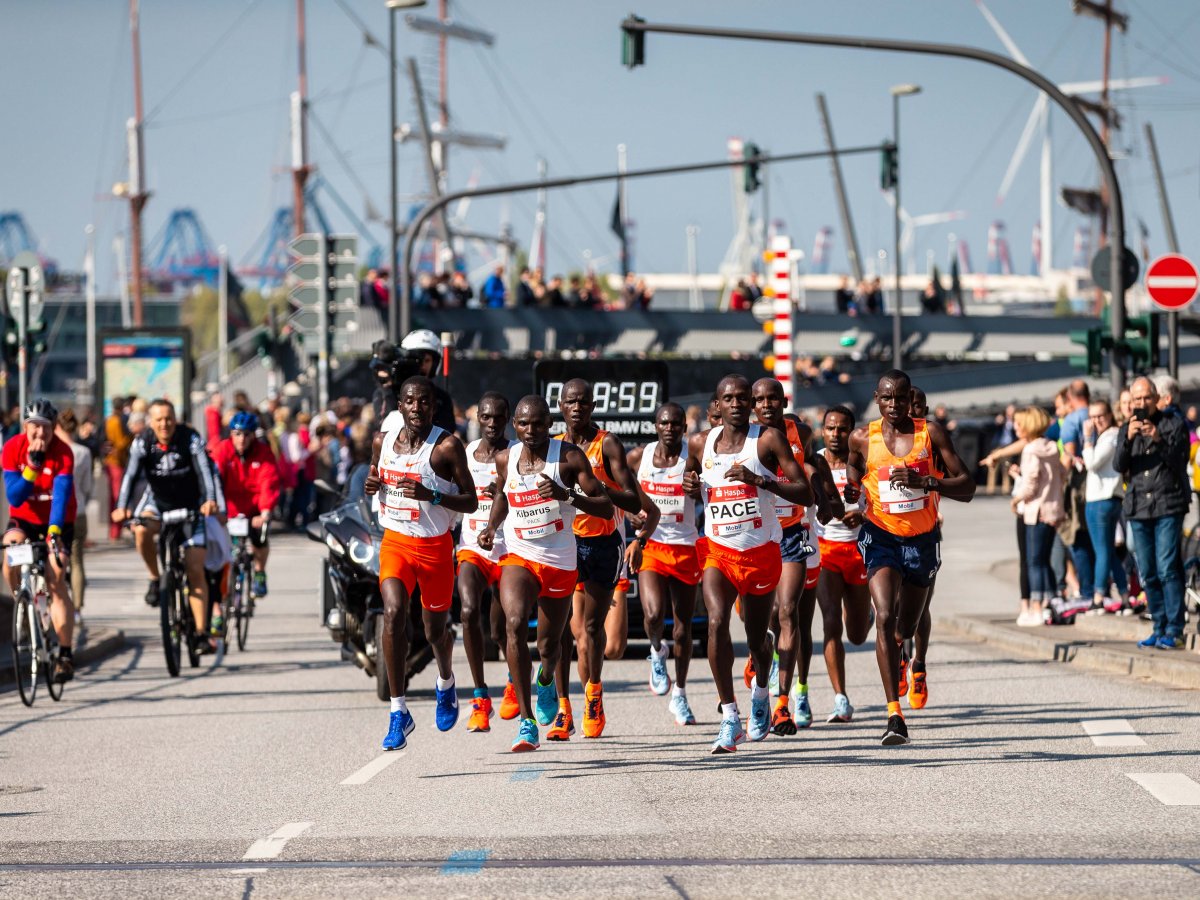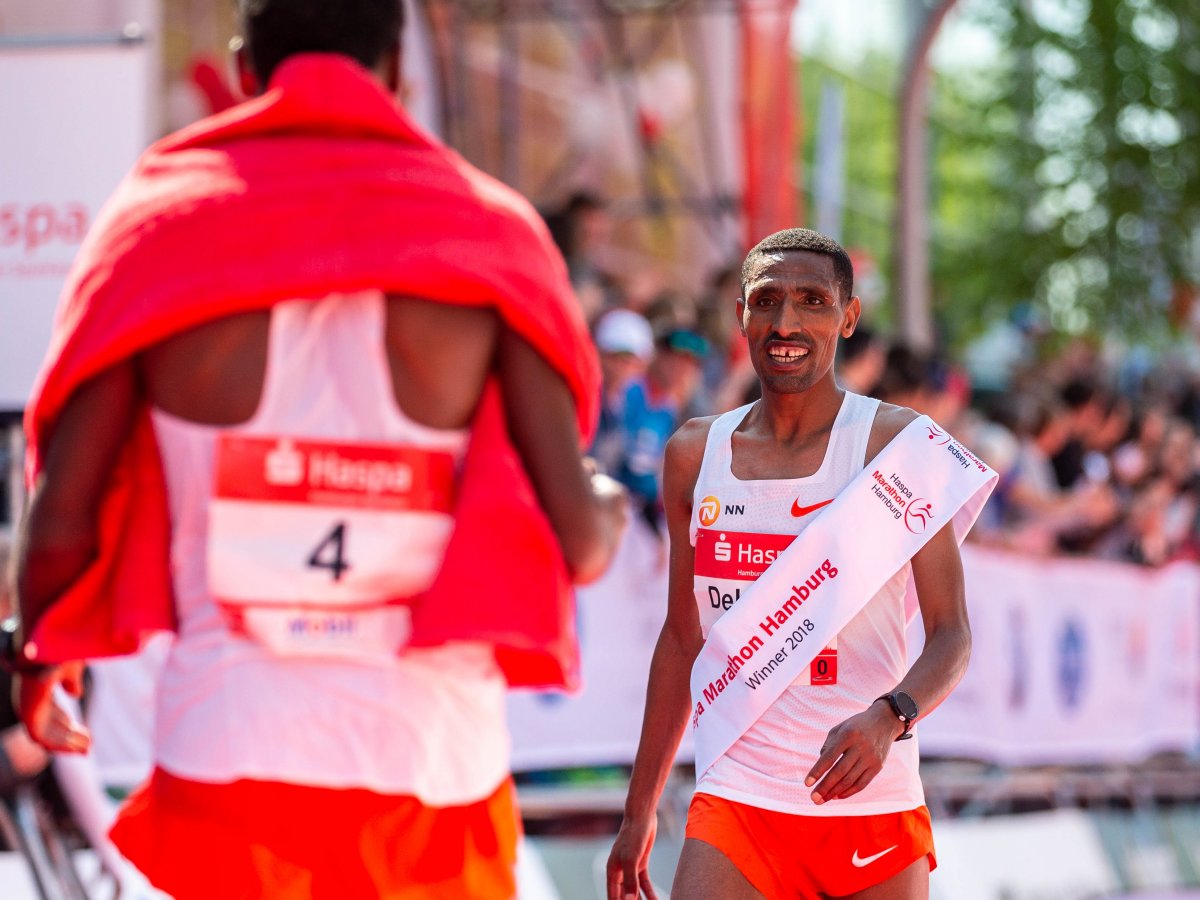 Eliud is crowned world record-holder.
In perfect conditions all the stars aligned as Eliud lived up to his long-held potential by smashing the world marathon record on the streets of Berlin.
Hitting the halfway split in 1:01:06, Eliud not only maintained the pace in the second half of the race he increased it!
Crossing the line in 2:01:39 he destroyed Dennis Kimetto's world record mark by an awe-inspiring one minute and 18 seconds.
"I lack the words to truly describe how I feel," said Eliud post-race. "It was really hard but I was truly prepared to run my own race. I've now run 2:04, 2:03 and now 2:01. Who knows what the future will bring?"
Joshua sets his maiden world record.
Joshua Cheptegei produced his breakout performance by posting a stunning world 15km record in the iconic Seven Hills race in Nijmegen
A little off world record pace at 10km, Joshua stepped on the pace to cover the final 5km in a blistering 13:16 to cross the finish line in 41:05 – eight seconds under the previous mark.
An elated Joshua said: "For me, setting the world record in Nijmegen has taught me anything is possible."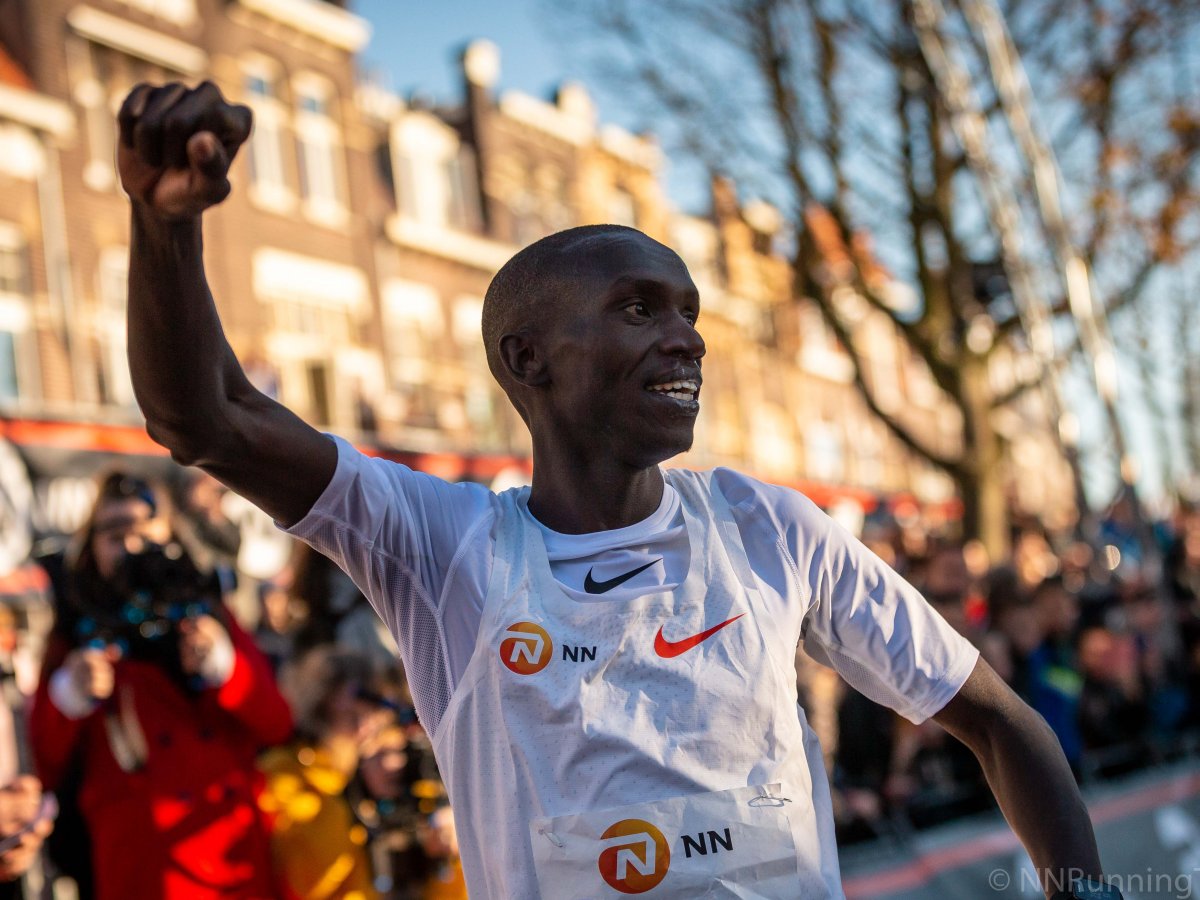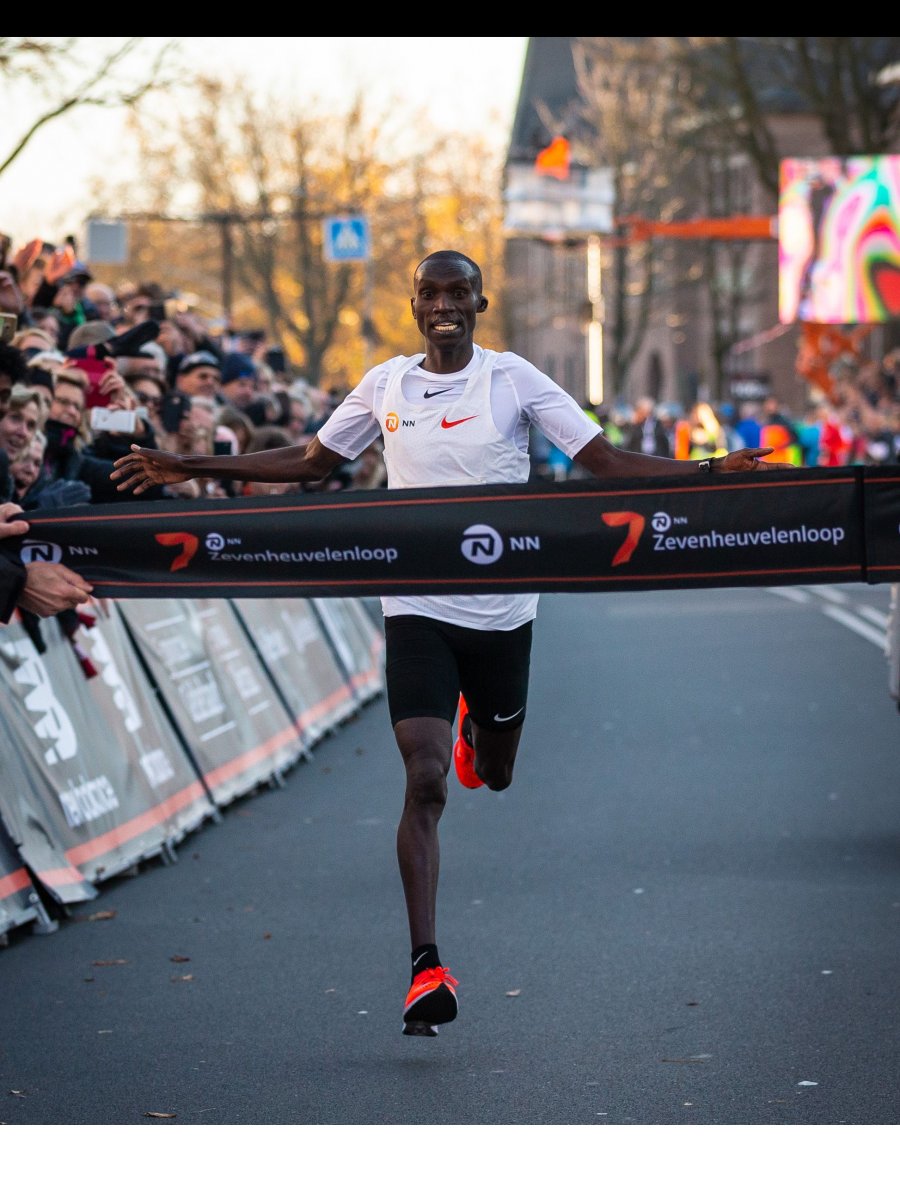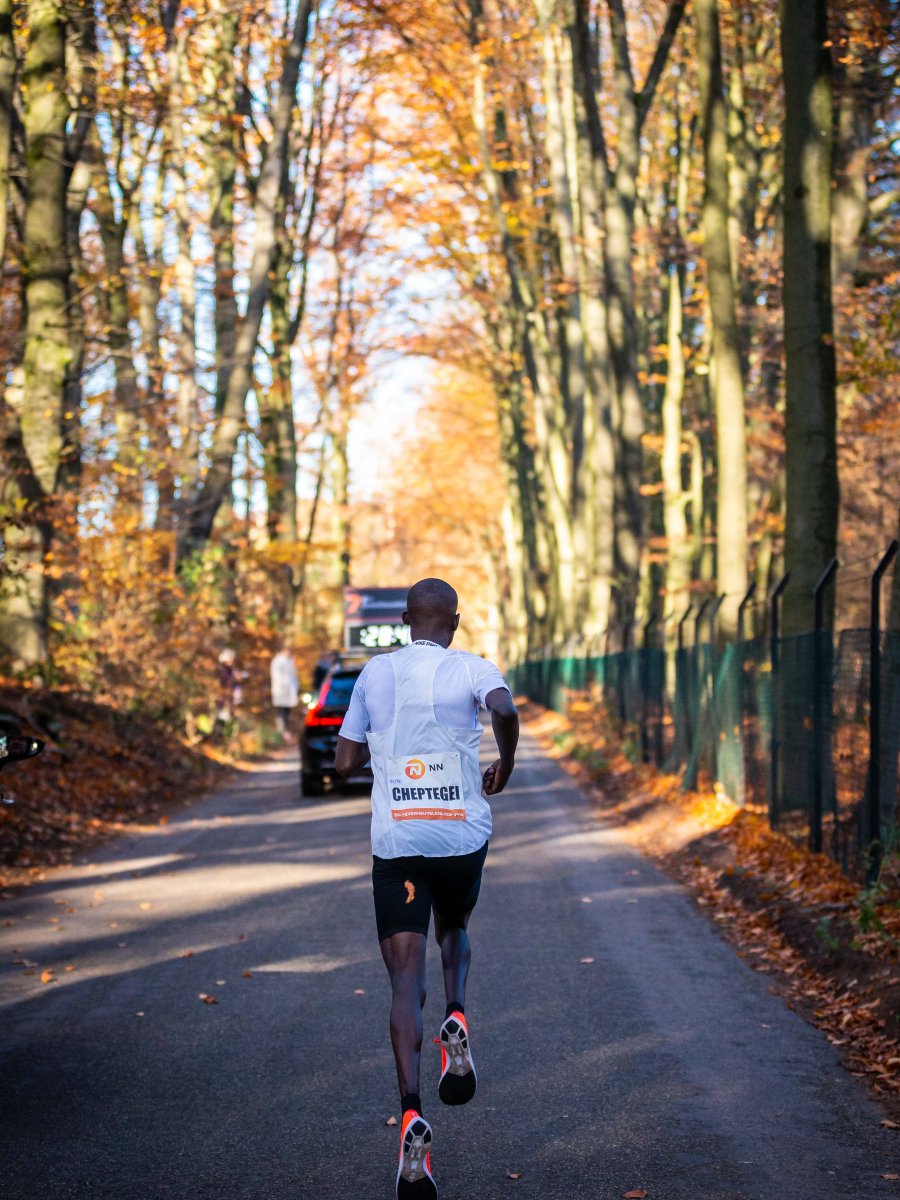 Tadelech Bekele created her slice of history by becoming the first woman in 37 years to secure back-to-back victories in the Amsterdam Marathon.
One of the standout female stars in the formative years of the NN Running Team, Tadelech secured the race win in 2:23:14 – to finish 14 seconds clear of compatriot Shasho Insermu.
"We started quite fast, but in the end it became a very exciting race, during which I fought back to the leader and overtook Insermu," said Tadelech. "I kept my own pace and trusted that I could win."