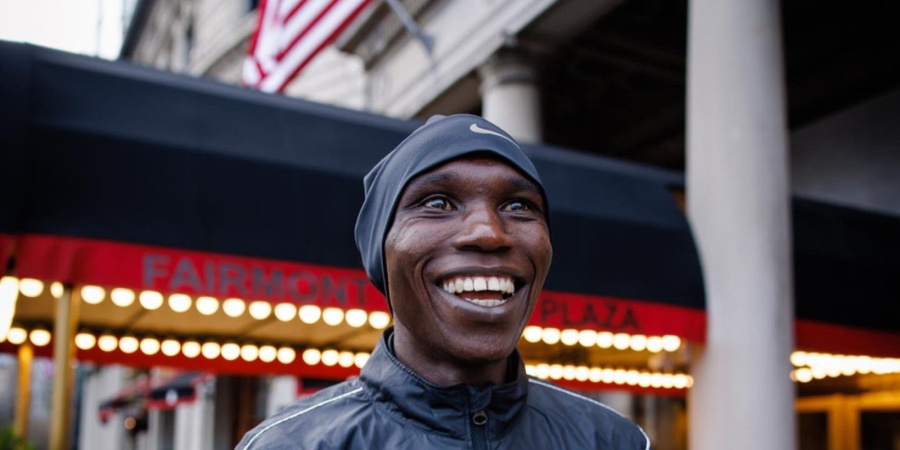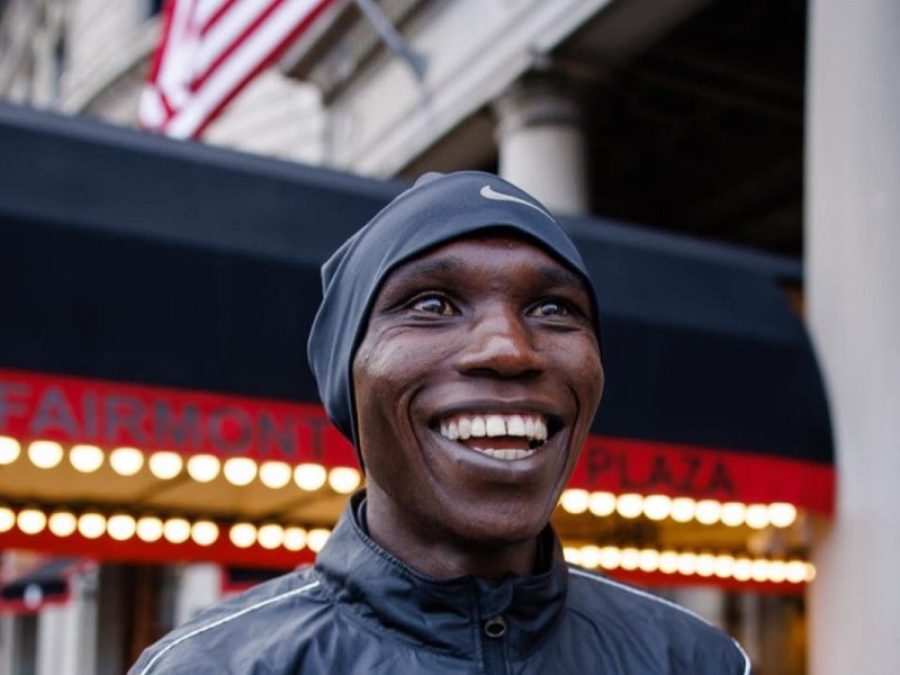 The NN Running Team is in for an exciting weekend with an Abbott World Marathon Major lined up in Boston. In total, five NN Running Team athletes will take on the Boston Marathon in hopes of delivering a solid performance. In this feature, we will provide you with an overview of the Boston Marathon so you will not miss a thing!
Which NN Running team athletes will run in Boston?
Degitu Azimeraw is the only woman of the NN Running Team-squad who will run in Boston. She will of course give it her all to deliver. Alongside her, four men of the NN Running Team will take on the challenge in Boston. No one other than Geoffrey Kamworor, Birhanu Legese, Geoffrey Kirui and Eric Kiptanui will take to the streets to show the world what they have got.
When to watch the Boston Marathon?
The Boston Marathon will begin at 9.37 a.m. local time. In the overview below you can find some other time zones and the starting time of the Boston Marathon that goes with these time zones.
Time zone Starting time Boston Marathon
GMT+1 (e.g. London) 02.37 p.m.
CEST (e.g. Amsterdam) 03.37 p.m.
GMT+3 (e.g. Kenya) 04.37 p.m.
UTC+9 (e.g. Japan) 10.37 p.m.
PDT (e.g. Los Angeles) 12.37 a.m.
Where to watch the Boston Marathon?
You can watch the Boston Marathon live in almost every single country. The table below provides an overview of the different broadcasters and the countries they will air the Boston Marathon in.
| | |
| --- | --- |
| Broadcaster | Country |
| WBZ-TV | USA |
| USA Network | USA |
| FloSports | Australia |
| TSN/RDS | Canada |
| SMG | China |
| MediaMax | Kenya |
| ESPN Brazil | Brazil |
| ESPN LATAM/Sur | Anguilla, Antigua, Argentina, Aruba, Bahamas, Barbados, Barbuda, Belize, Bermuda, Bolivia, Bonaire, British Virgin Islands, Cayman Islands, Chile, Colombia, Costa Rica, Cuba, Curacao, Dominica, Dominican Republic, Ecuador, El Salvador, Falkland Islands, French Guiana, Grenada, Guadeloupe, Guatemala, Guyana, Haiti, Honduras, Jamaica, Martinique, Mexico, Montserrat, Nicaragua, Panama, Paraguay, Saba, St. Barthelemy, St. Eustatius, St. Kitts/Nevis, St. Lucia, St. Maarten, St. Vincent/Grenadines, Suriname, Trinidad & Tobago, Turks & Caicos, Uruguay, Venezuela |
| Eurosport India | India, Afghanistan, Bangladesh, Bhutan, Maldives, Nepal, Pakistan, Sri Lanka |
| Eurosport | Albania, Andorra, Armenia, Austria, Azerbaijan, Belarus, Belgium, Bosnia-Herzegovina, Bulgaria, Croatia, Czech Republic, Cyprus, Denmark, Estonia, Finland, France, Georgia, Germany, Greece, Hungary, Iceland, Israel, Italy, Kosovo, Kazakhstan, Kyrgyzstan, Latvia, Liechtenstein, Lithuania, Luxembourg, Macedonia, Malta, Moldova, Monaco, Montenegro, Netherlands, Norway, Poland, Portugal, Republic of Ireland, Romania, Russia, San Marino, Serbia, Slovakia, Slovenia, Spain, Sweden, Switzerland, Tajikistan, Turkmenistan, Turkey, Ukraine, United Kingdom, Uzbekistan, Vatican State |
| SKY New Zealand | New Zealand |
| Astro | Malaysia, Brunei |
| PFT | Cambodia, Laos, Myanmar, Vietnam |
| Supersport | Angola, Benin, Botswana, Burkina Faso, Burundi, Cameroon, Cape Verde, Central African Republic, Chad, Comoros, Democratic Republic of the Congo, Cote d'Ivoire, Djibouti, Equatorial Guinea, Eritrea, Ethiopia, Gabon, The Gambia, Ghana, Guinea, Guinea-Bissau, Kenya, Liberia, Madagascar, Malawi, Mali, Mauritania, Mauritius, Mozambique, Namibia, Niger, Nigeria, Reunion, Rwanda, Sao Tome and Principe, Senegal, Seychelles, Sierra Leone, Socotra, Somalia, South Africa, South Sudan, Swaziland, Tanzania, Togo, Uganda, Zambia, Zimbabwe |
| Olympic Channel | Rest of the world |