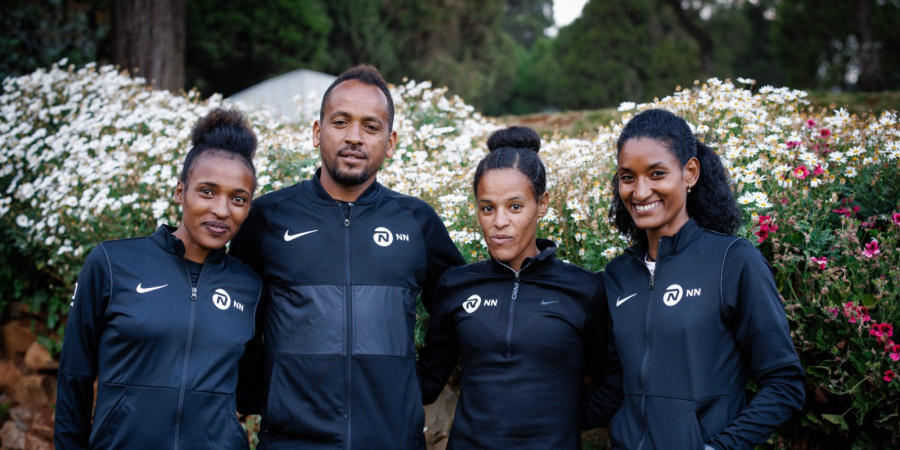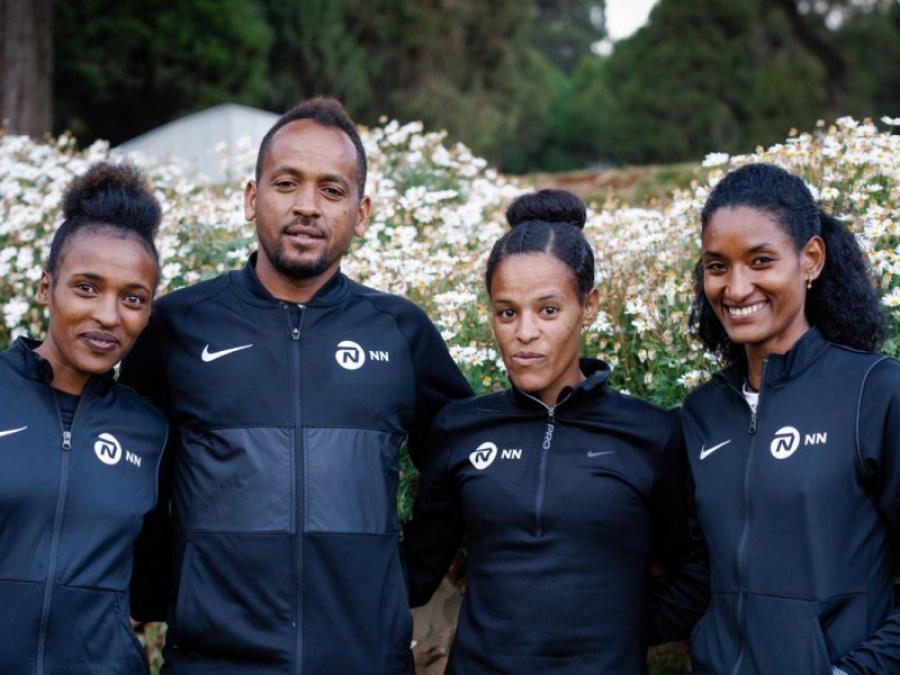 Perhaps no NN Running Team coach boasts such a quality group of female athletes than Tessema Abshero. The Ethiopian coaching mastermind has helped develop a raft of insanely successful athletes including two of the quickest 12 female marathon runners in history.
Based in Addis Ababa, Tessema, a 2:08 marathon runner himself, started coaching nine years ago after injury brought a premature ending to his running ambitions. Since then he has rapidly developed into one of the leading coaches in East Africa and currently guides a group of around 70 athletes including 45 women.
Describing his sub-2:25 marathoners and sub-66-minute half marathon as his "platinum level" female athletes – among those he has guided include; 2:17:58 runner Degitu Azimeraw, 2:19:28 performer Zeineba Yimer, Haven Hailu, the 2022 Rotterdam Marathon winner, and Tsehay Gemechu who sits in the top 20 all-time in the women's half marathon.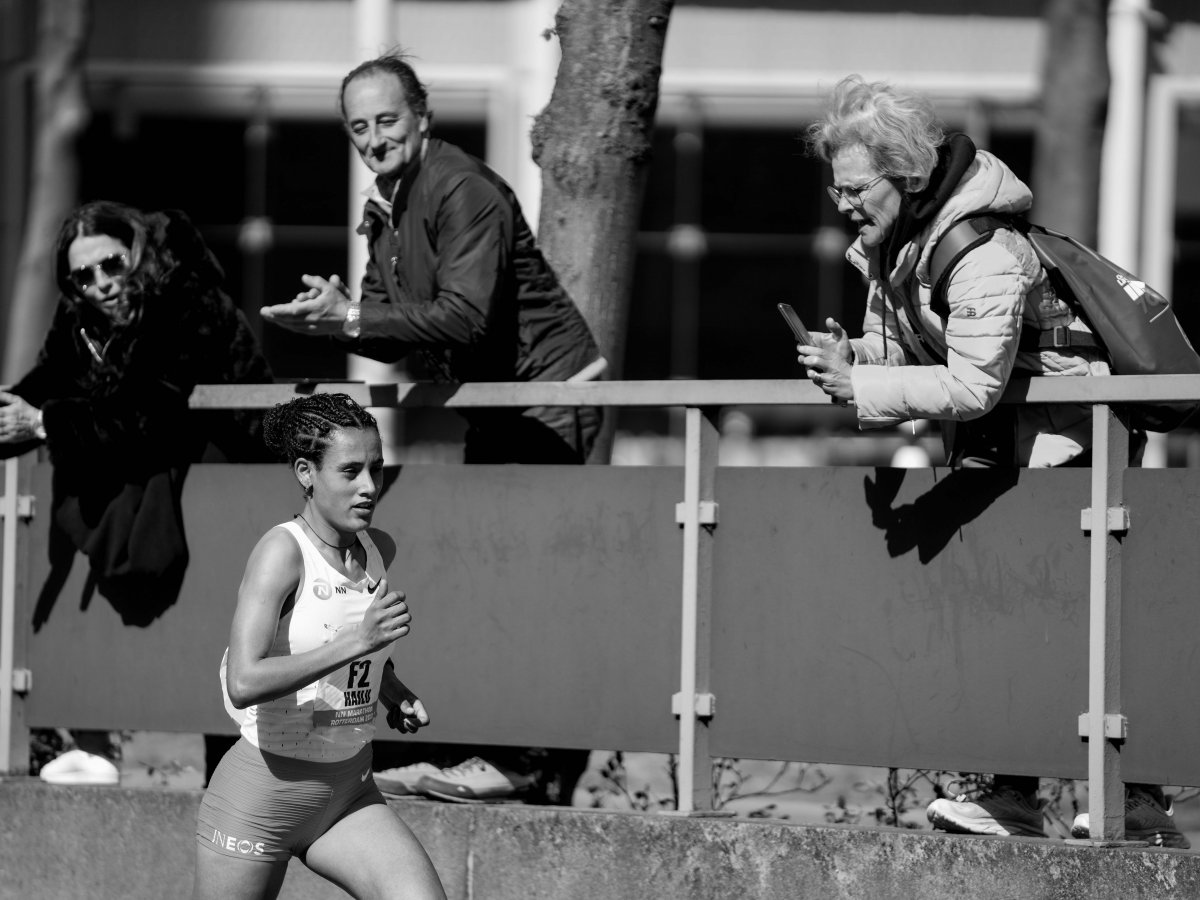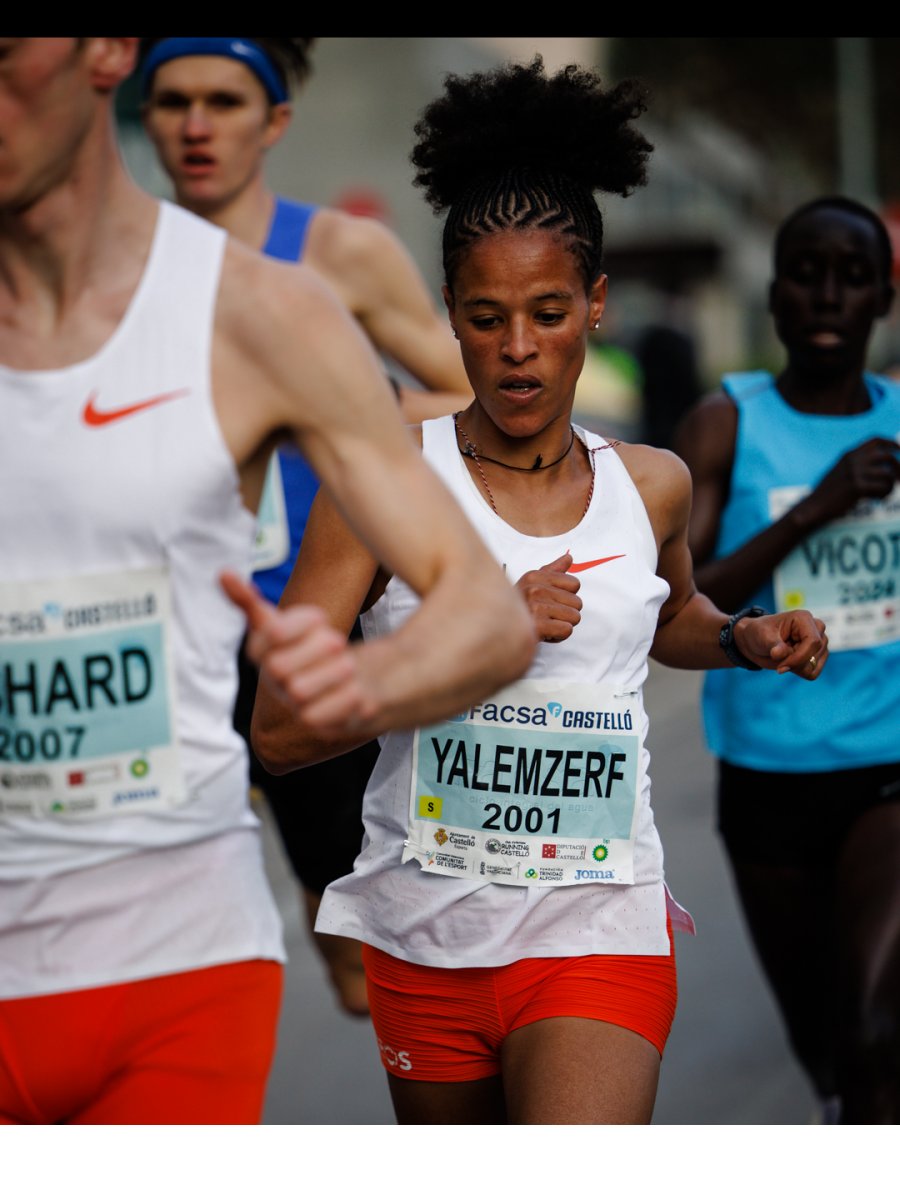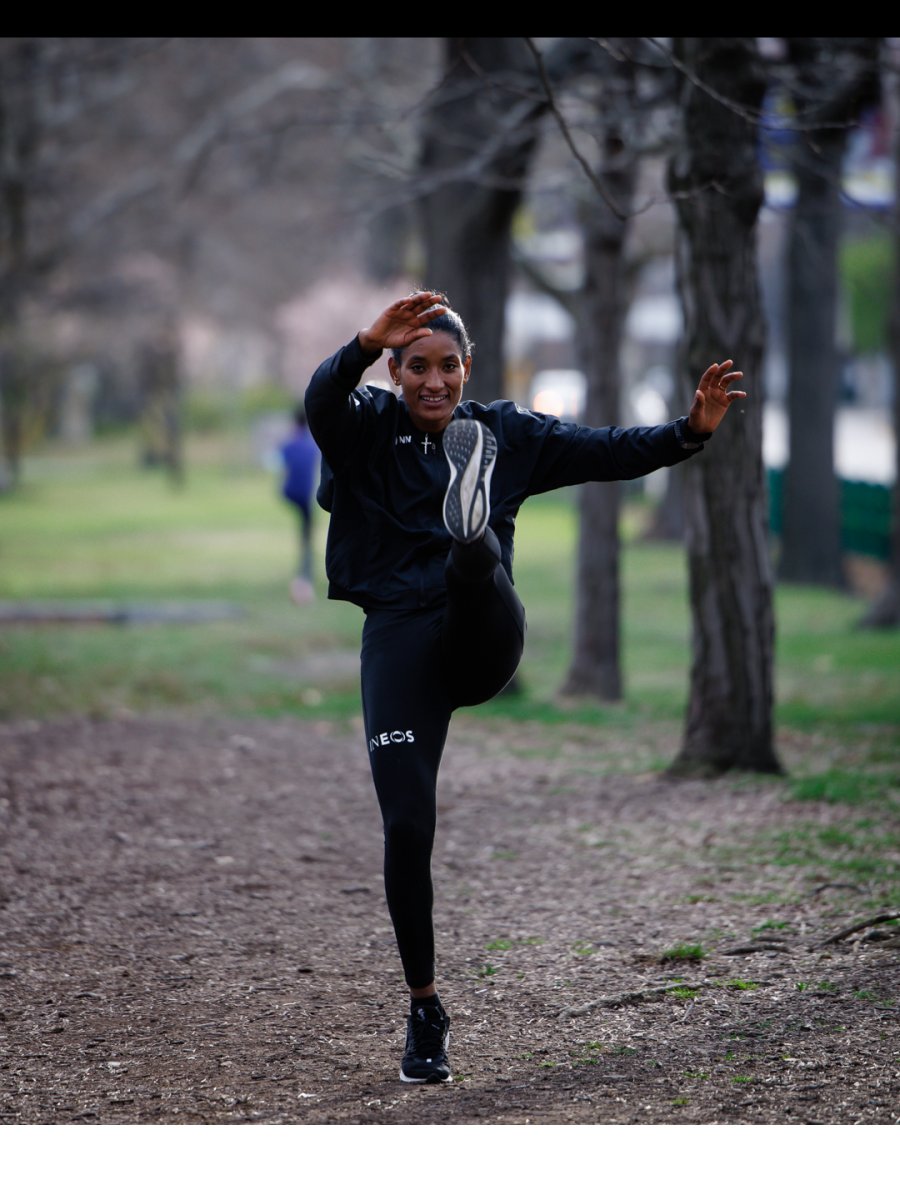 Yet, arguably, his leading athlete is Yalemzerf Yehualaw, the second fastest female half marathon athlete in history, and who ran an Ethiopian marathon record of 2:17:23 in Hamburg in April.
Tessema is keen to point he does not only coach female athletes – far from it. Among his leading male athletes include Workineh Tadesse, who ran a PB of 2:05:07 to finish third in the Hamburg Marathon, and he also guided Afewerki Berhane to a 2:05:22 marathon in Amsterdam last October.
However, he believes the greater success he has enjoyed coaching female athletes probably boils down to their more receptive attitude to his coaching style.
Sometimes the culture of the men is they are a little bit tougher to deal with in terms of their behaviour.
"The difference is with the ladies, they always listen to me when it comes to their training programme."
"If I ask them to train at a certain distance or speed, they will do so. If I tell them to take a rest they will. I have a very good communication with all the women. They understand the importance of the training and that is why we have seen such good results on the ladies side."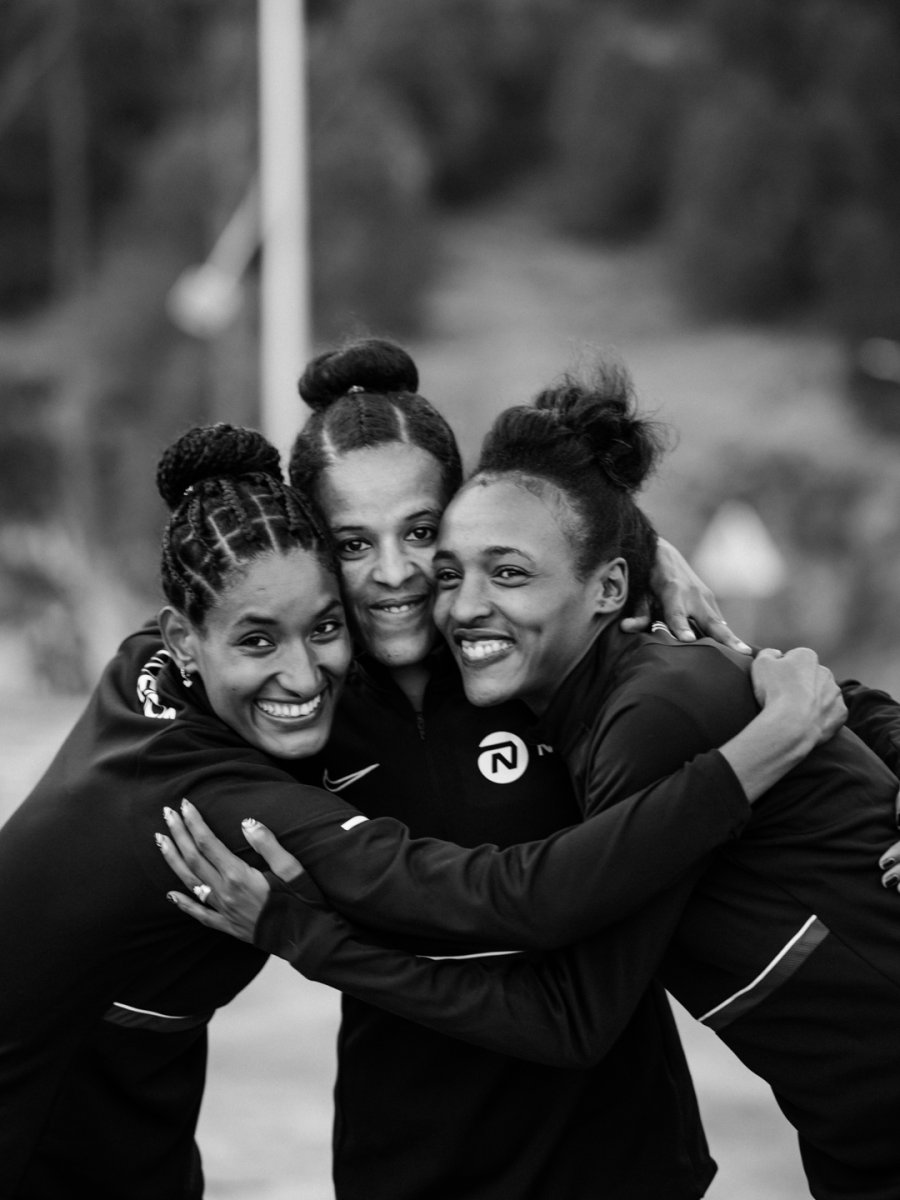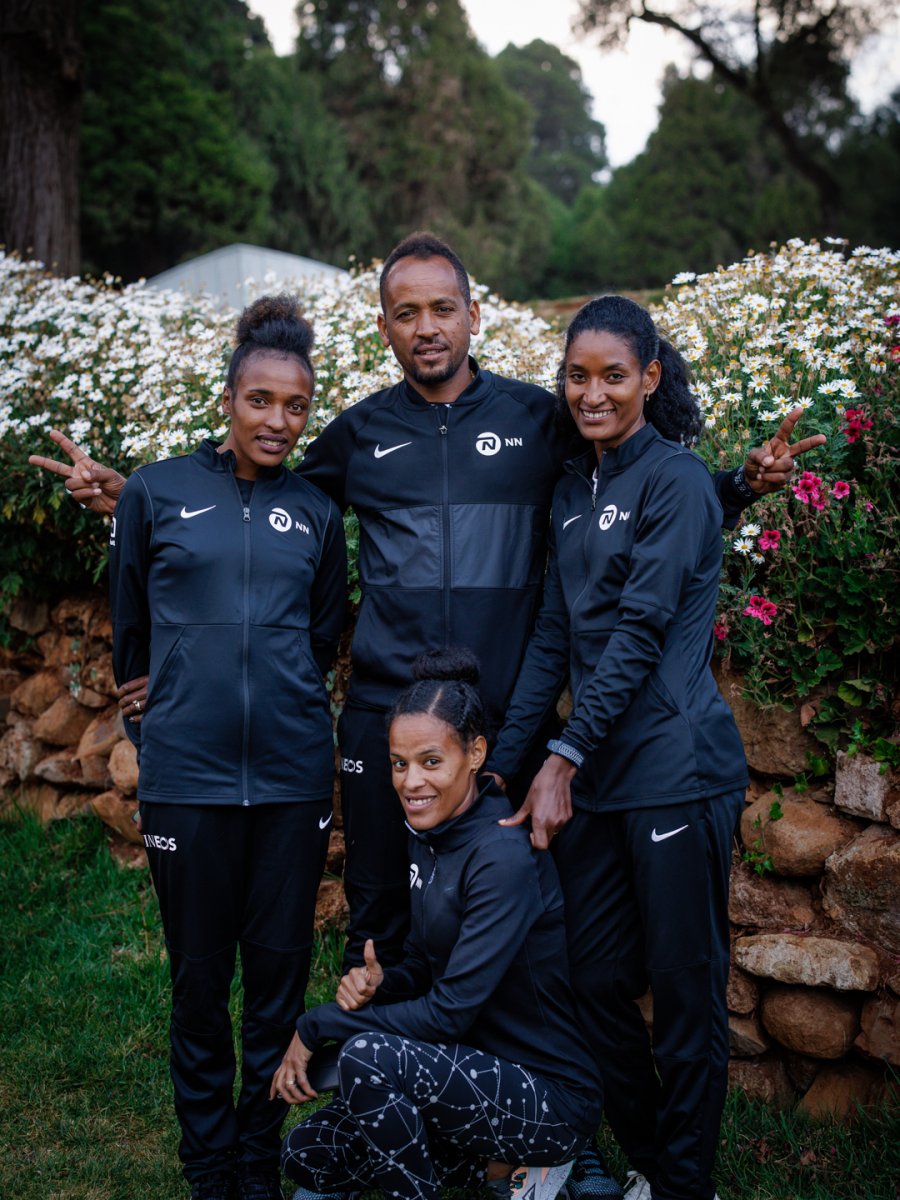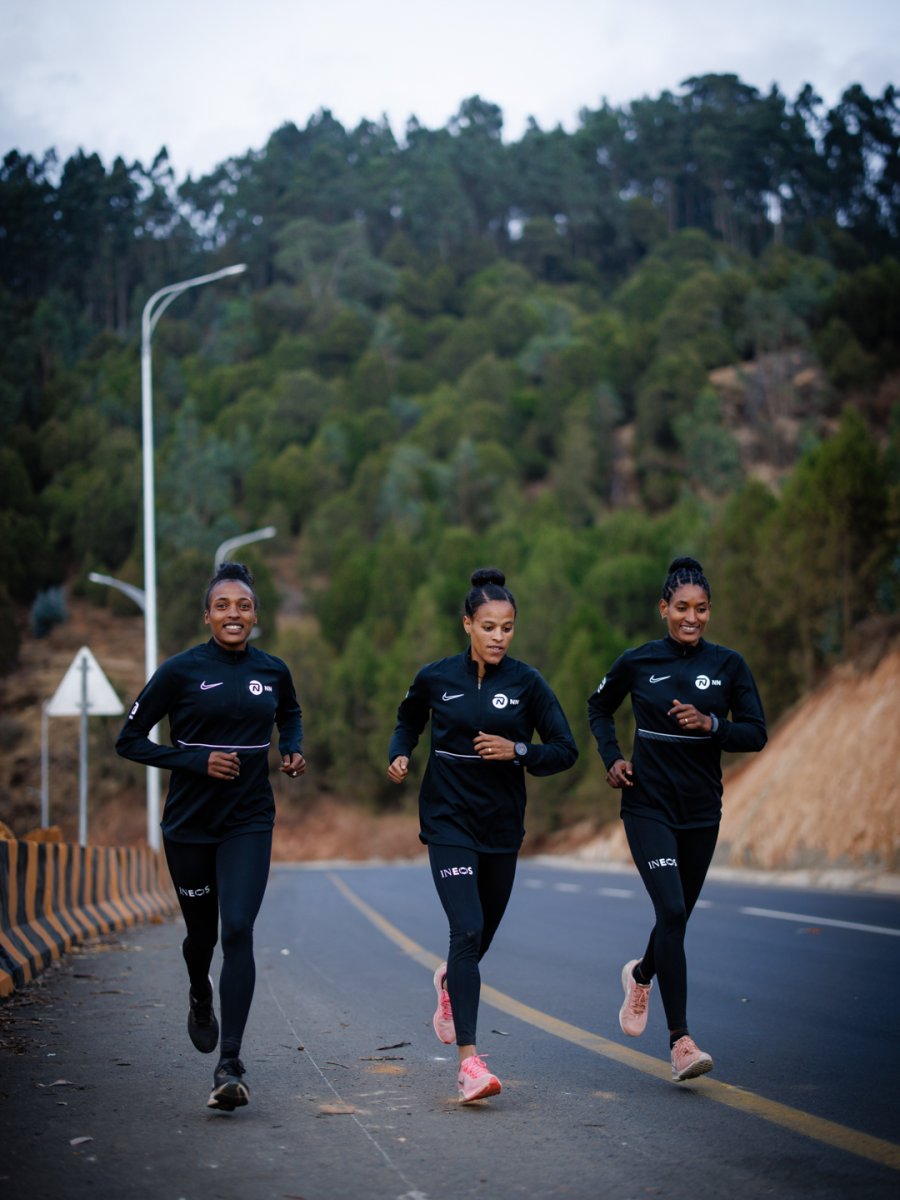 One area Tessema has focused on developing with the women in his team is greater abdominal strength to help avoid injuries. He insists the women he coaches have been very diligent in working on this area and this has led to quality performances. However, it should be noted that Tessema is also working hard on developing the abdominal strength of the men too.
He also sees another difference between the genders in that a special bond exists between the women which Tessema believes has been hugely beneficial. "The ladies help each other in training," he explains. "They are happy to share ideas. They talk, laugh and joke in training which is why it works so well and this approach helps them grow together."
He insists that the women in his group are generally more appreciative of his efforts as a coach and will often express their emotions to Tessema.
So is coaching female athletes more rewarding for Tessema? "I have had good results coaching both male and female athletes," he adds "But I have definitely noticed some differences in that the women athletes I coach maybe accept my coaching philosophy a little easier. The male athletes do too and it is starting to develop, but not yet quite like the ladies."