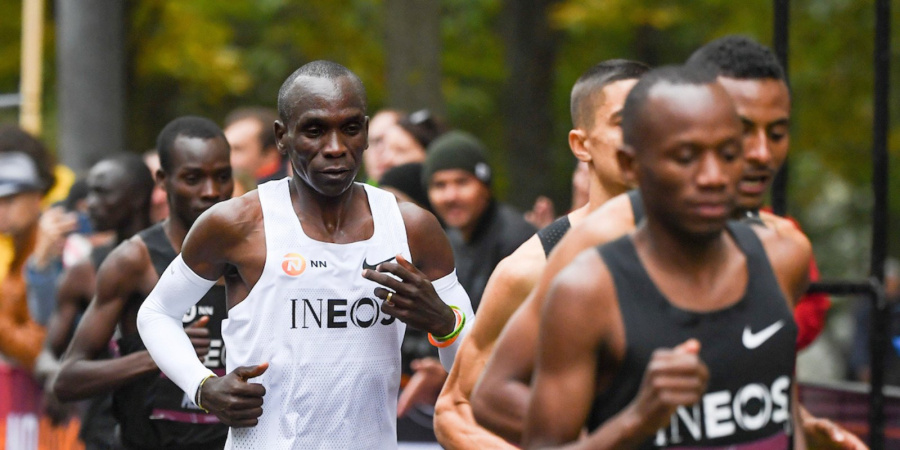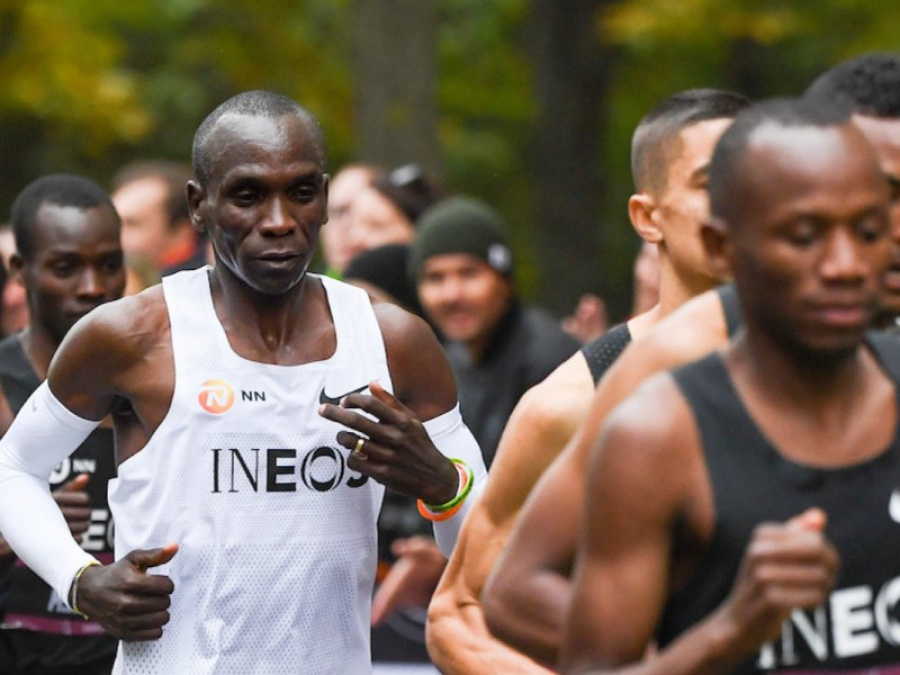 In the first of our mini-series focusing on pacemakers, we outline their importance and history as part of the NN Running Team.
Perhaps there is no more selfless act in our sport than the role of the pacemaker - AKA 'the rabbit.'
Shorn of the motivation of chasing personal glory, the pacemakers instead set aside their own dreams (at least temporarily) and instead focus on the needs and requirements of others whether that be helping an athlete achieve a PB or even set a world record.
They are the sports 'dream-makers' and throughout the five-year history of the NN Running Team they have played a pivotal role in so many of the team's greatest successes from Eliud Kipchoge's Berlin Marathon world record to the history-defining INEOS 1:59 Challenge.
The pacemaker takes on many forms. Some athletes develop as a specialist. Skilled and reliable in the role they are happy to sacrifice their own ambitions to become a go-to athlete when records or specific times are the requirement of others in the team.
Others may combine pacemaking duties with their own personal goals while some 'rabbits' may only very occasionally fulfil the role – a prime example being many of the 40 or so world-class athletes who assisted Eliud Kipchoge achieve his sub-two-hour marathon in Vienna in 2019.
Yet whatever the specifics of the pacemaking requirements what is true is the pacemaker are a critical component in the NN Running Team engine.
Pacemaking was perhaps first most famously implemented when Roger Bannister was aided by Chris Chataway and Chris Brasher to the first sub-four-minute mile in 1954.
Back then the art of pacemaking was frowned upon and by 1969 the International Association of Athletics Federation (now World Athletics) added to their rule book that records might not be considered "bona fide" if the winner was unfairly assisted by pacing. However by the late-70s this was removed and so brought about a flood of world records aided by pacemakers.
A little over one month after the formation of the NN Running Team, Eliud was one of three athletes attempting the Nike Breaking2 challenge in Monza. The aim was to smash what had previously thought was impossible – a sub two-hour marathon – and an army of pacemakers were used to support the bid using an innovative new approach.
With the interchangeable team of world-class pacemakers forming an arrowhead drafting formation, Nike research found it gave a boost to the athlete of running down a hill with a 2.5 gradient. Eliud missed out on his ultimate goal by a mere 16 seconds but the pacemakers had unquestionably played their part.
The following year when setting his world marathon record of 2:01:39 in the Berlin Marathon, Eliud was aided by a team of three pacemakers in a more traditional approach to using the rabbits.
Shortly after 15km – such was the ferocity of Eliud's speed – two of the his trio of pacemakers were unable to continue, although his final pacemaker Josphat Boit led him through halfway in 1:01:06 before dropping out at 25km having served a vital role teeing up the Kenyan marathon great's epic achievement.
Joshua Cheptegei has set no less than five world records during his time on the NN Running Team and on four occasions he has had the loyal support of Roy Hoornweg as pacemaker.
The Dutchman has aided the Ugandan great to world records over both 10km and 15km on the road and helped pace him to world records over 5000m and 10,000m in Monaco and Valencia in 2020 – the latter as part of the NN World Record Day.
As Hoornweg says of the experiences: "As an athlete a big motivation is to do a good job for him (Joshua). He is my motivation. I might be struggling in a hard session but I think I need to do it for Joshua, I need to speed up."
I'm not often training with Joshua, but in my mind he is always with me.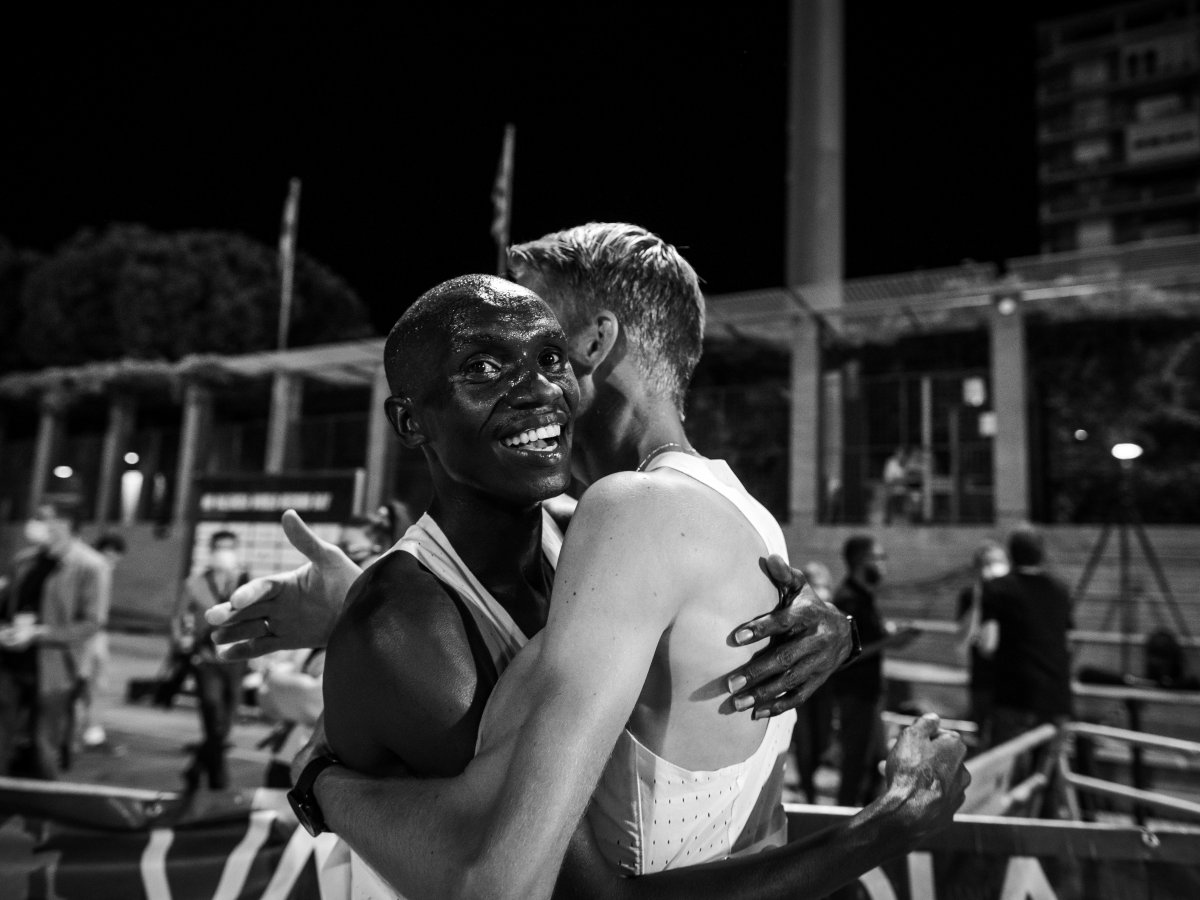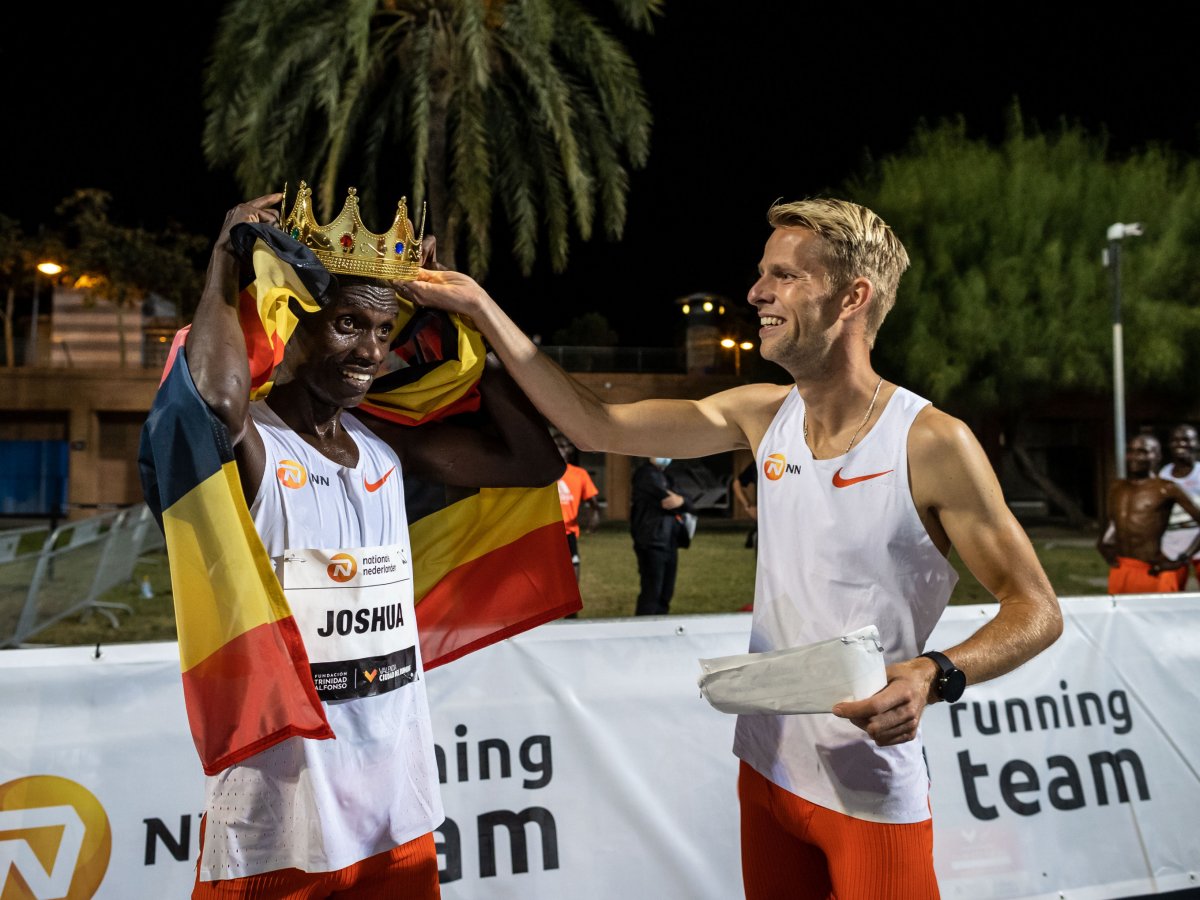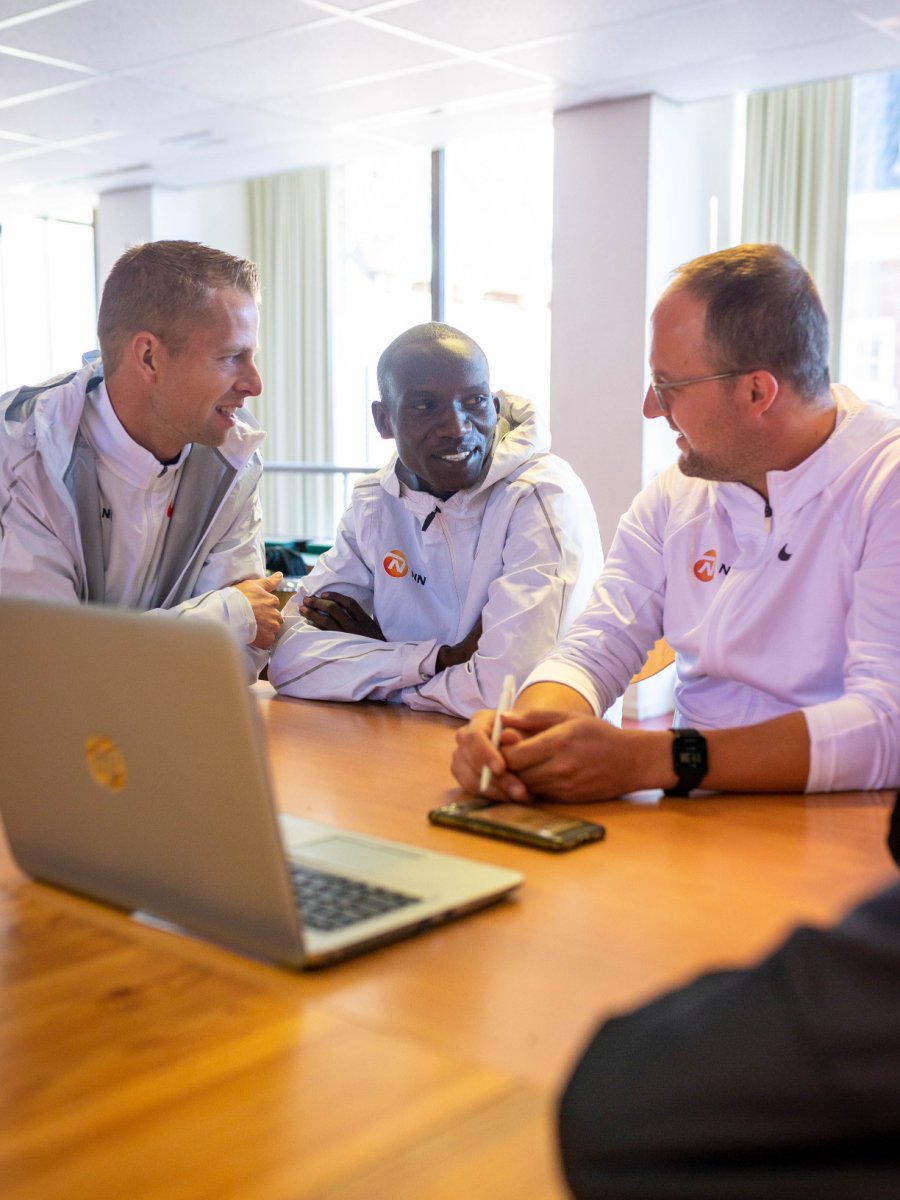 Pacemakers were perhaps, however, used with the highest levels of sophistication as part of the INEOS 1:59 Challenge
Elite cyclists have long known about the benefits of wind resistance – whereby athletes in the middle of the peloton can diminish the impact of wind resistance by 50 to 70 per cent.
While wind resistance is reduced in running because of lower speed – Eliud had the support of 35 pacemakers in total with five at a time running in front of the Kenyan great in a V formation with a further two pacemakers running behind him. The pacemakers were rotated during each lap of the course and served a vital protective shield from the elements for Eliud.
The pacing – not to mention moral support – of this large group proved a critical component in Eliud's history-breaking run on the streets of Vienna.
Kenyan Victor Chumo was one of the pacemakers that day in the Austrian capital. Indeed, he has developed into one of the NN Running Team's most reliable and respected pacemakers. Possessing an infectious smile and inquiring mind, Victor has been quite happy to forgo his own personal goals for the need of others and perhaps best encapsulates that selflessness of the team that we spoke about earlier.
As he adds: When you do a great job as pacemaker it fills my heart with joy knowing that I have influenced somebody's life by helping them to a quick time.