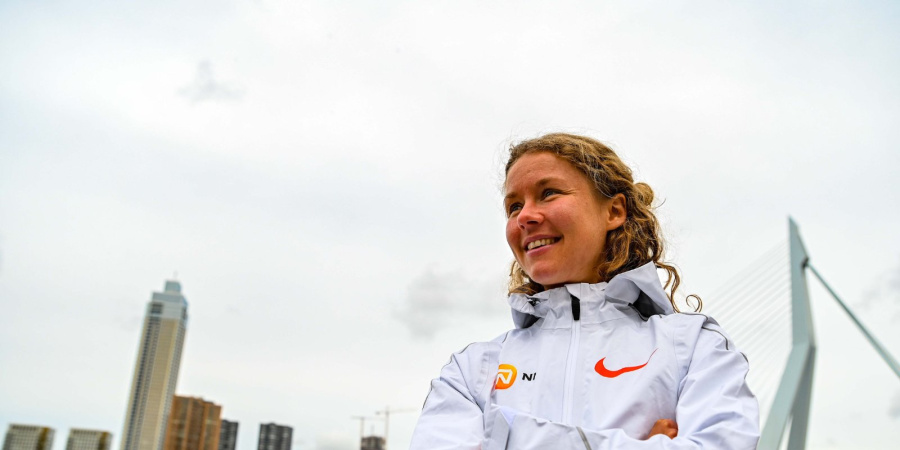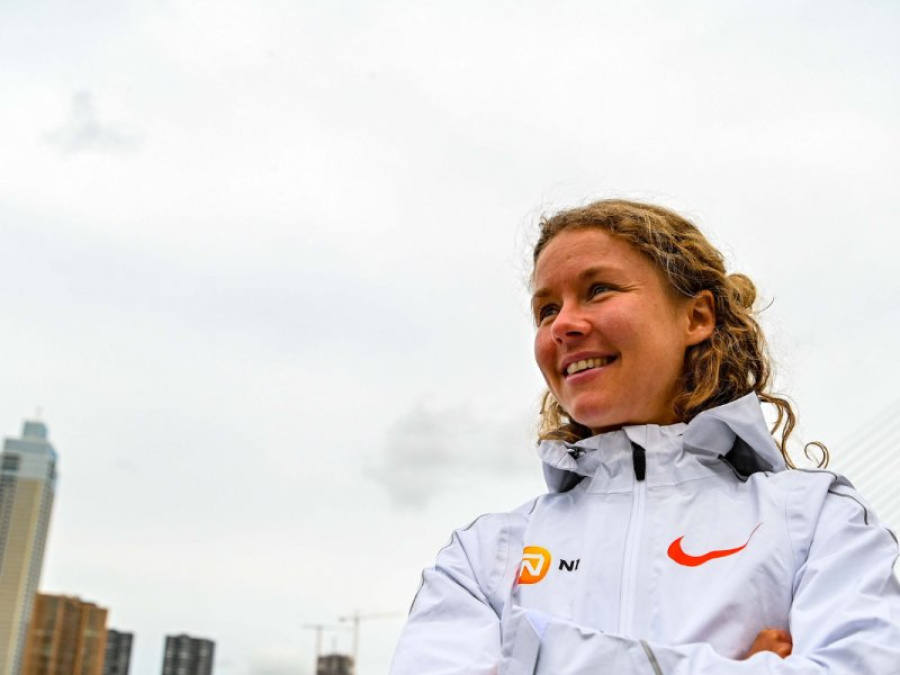 Dutch marathon record-holder Nienke Brinkman is all set to compete for her country at the European Championships in Munich next week. We chat to the 28-year-old Swiss-based athlete about her meteoric rise, hopes for Munich and the key role the NN Running Team have played in her rapid development.
When Nienke Brinkman joined the NN Running Team earlier this year, the Dutch athlete admitted she was "flabbergasted" and that the move opened up a "world of possibilities."
So seven months on and after improving her marathon PB by nearly four minutes, when setting a national record of 2:22.51 in Rotterdam, and currently preparing for the European Championship marathon, has being a part of the team met her expectations?
"Definitely, even more than I imagined," explains Nienke. In the past I never had this great management team around me to help me. I no longer have to worry about travel arrangements because these are taken care of.
"They are always supporting my training and after Rotterdam, when I was a little overwhelmed with media, they filtered through all the requests and arranged specific times for me to speak to them. They have organised everything to allow me to fully focus on training."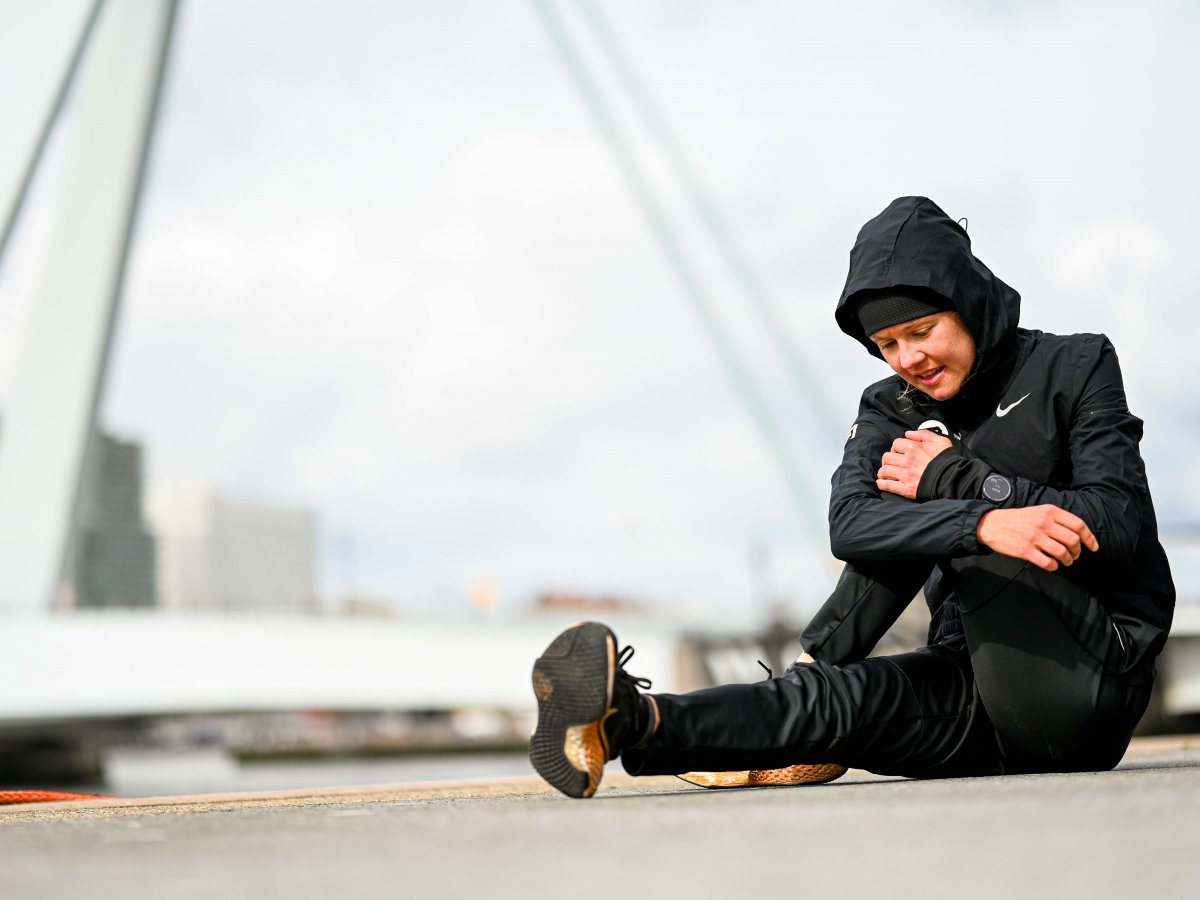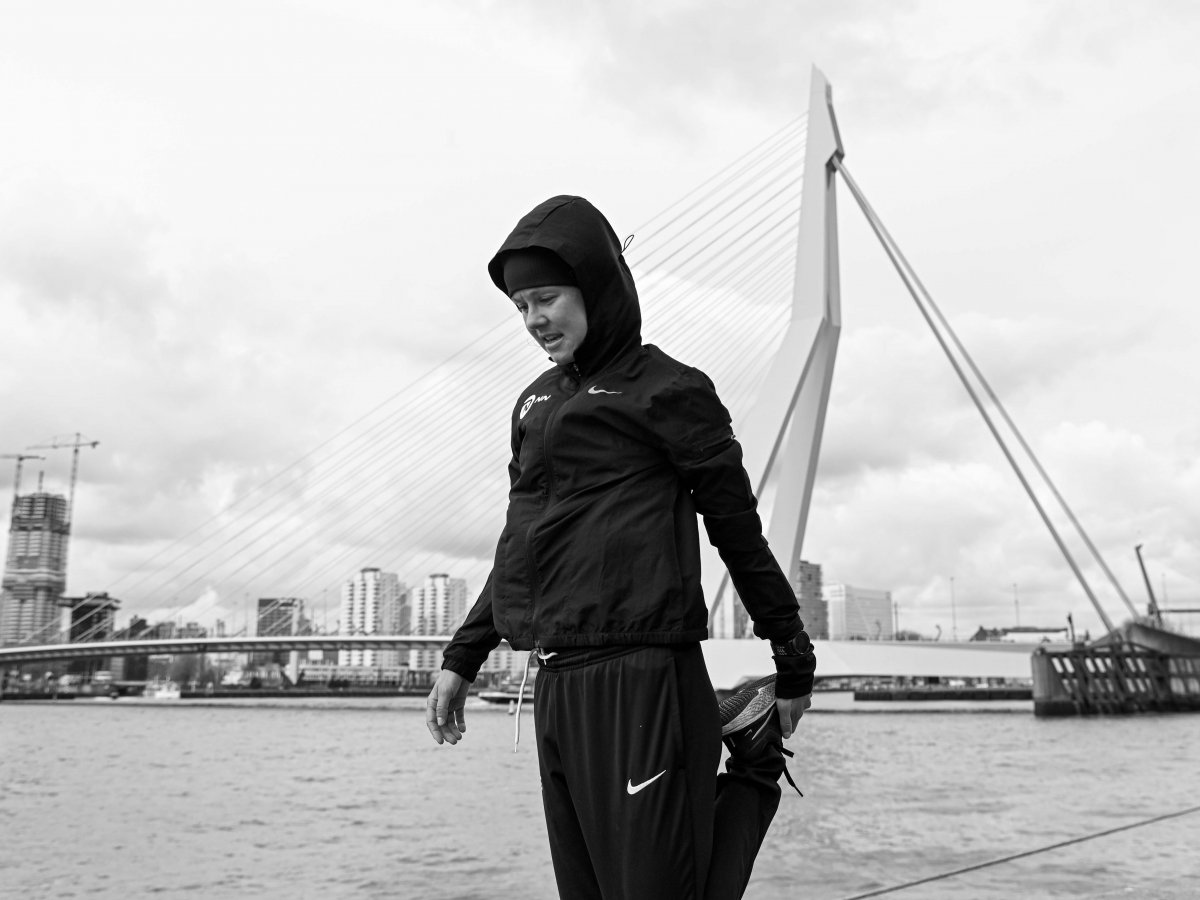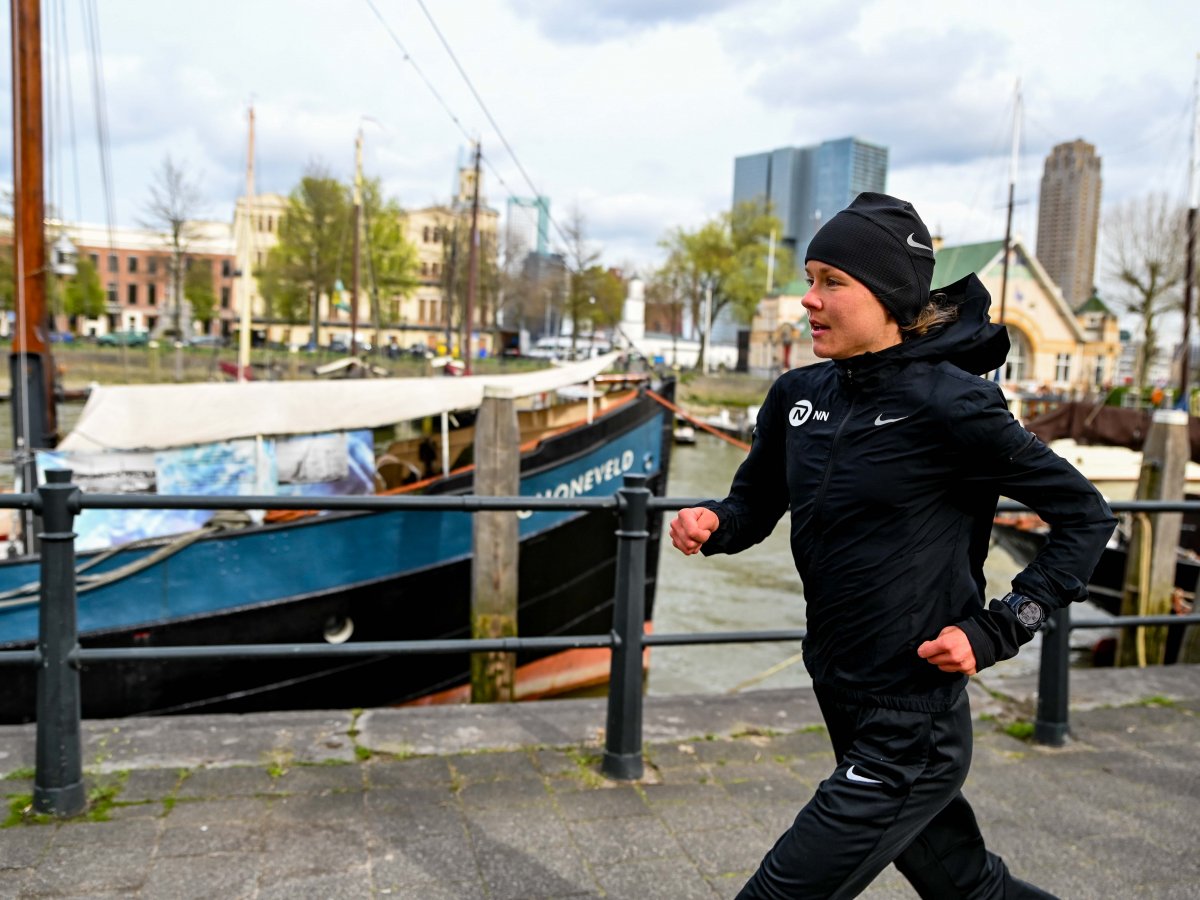 Remarkably, Nienke only started running in 2020 to keep her mind occupied during the first Covid lockdown. Based in Zurich, where she is studying a PhD in geophysics, she quickly discovered an aptitude and passion for running and after completing a virtual marathon in 2:39 following the cancellation of the 2020 Amsterdam Marathon this acted as a huge motivation.
Under the coaching of Benjamin Ueltschi and implementing a more sophisticated training programme some 12 months or so later in her debut marathon the former hockey player recorded a stunning time of 2:26:34 to place 13th in the 2021 Valencia Marathon. It was a huge breakout performance and one which piqued the interest of the NN Running Team.
Since joining the world's leading road running team the door has been opened to top-quality medical support and the chance to train at altitude for the first time. In preparation for Rotterdam the Dutch athlete spent a month training in Iten, Kenya and she believes this period had a massive impact on her performance in Rotterdam.
"For me, it was a super positive experience," she says. I liked that fact when I was up there I had very few distractions and I could fully focus on training. That and the training at altitude made a big difference.
On her return to sea level she impressed at the Swiss Half Marathon Championships, winning in a handy PB of 1:10:43 and as Nienke continued to impress in training she and her coach adjusted their sights on a new ambitious goal – targeting the 19-year-old Dutch marathon record of Lornah Kiplagat of 2:23:43.
"My coach said 'I think you are worth a low 2:24' but when I told him the Dutch record is a high 2:23 we started talking about going for the record," she says.
Aided by two tall pacemakers – both of whom did an excellent job with the second pacemaker dropping out at 31km - Nienke realised she was running at a pace around five seconds outside of the record.
However, showing remarkable endurance and mental fortitude over the final 10km she not only reeled in the record but surpassed it – stopping the clock in 2:22:51 for second behind NN Running Team team-mate Haven Hailu.
"It was amazing," she recalls of the memory. "For a moment I couldn't believe I actually did. It was all a little unreal. I am really happy I got the record. I still am."
Post the race – thanks to the support of the NN Running Team – she has returned to her familiar routine of training twice a day and working on her PhD. However, shortly after her success in Rotterdam her year was to get even better after winning selection to compete for The Netherlands in the European Championship marathon in Munich.
"It was a goal of mine to one day represent my county," she adds. I will be so proud when I wear my team kit.
Spending three weeks of preparation at high altitude in St Moritz, Nienke has also competed and won a trail race over the marathon distance in Zergama in Spain.
However, she acknowledges that competing in her first championship marathon will present a different set of challenge to racing big city marathons and she has wisely tweaked her training.
"It is my first championship race, which in some ways makes times less relevant," she explains. "I've tried to adapt the training to handle changes in speed because you never know what happens in (championship) racing."
"For example, we've done some repetitions and some intervals with one faster and the next one slower to see how the lactic responds. My coach runs with me and sometimes he goes faster to see how I react without telling me why he did that."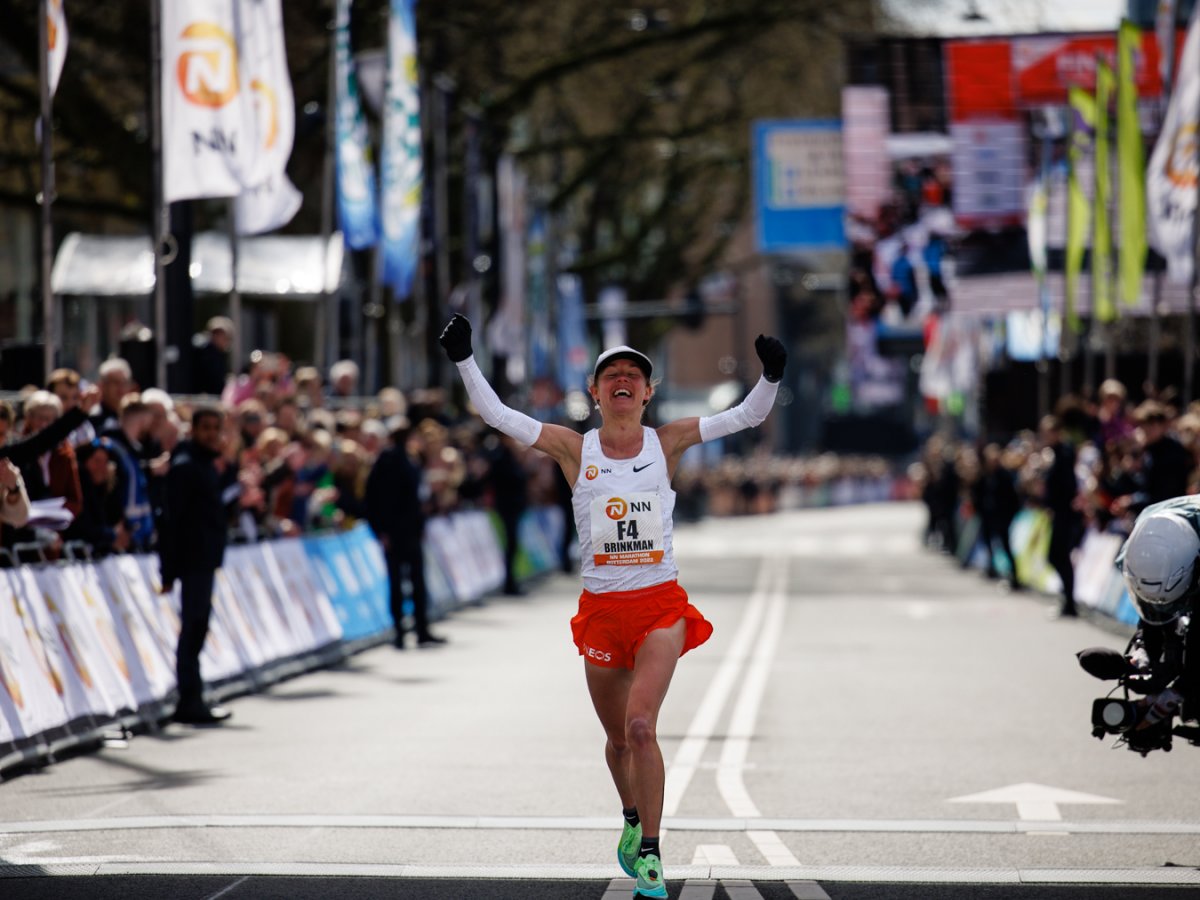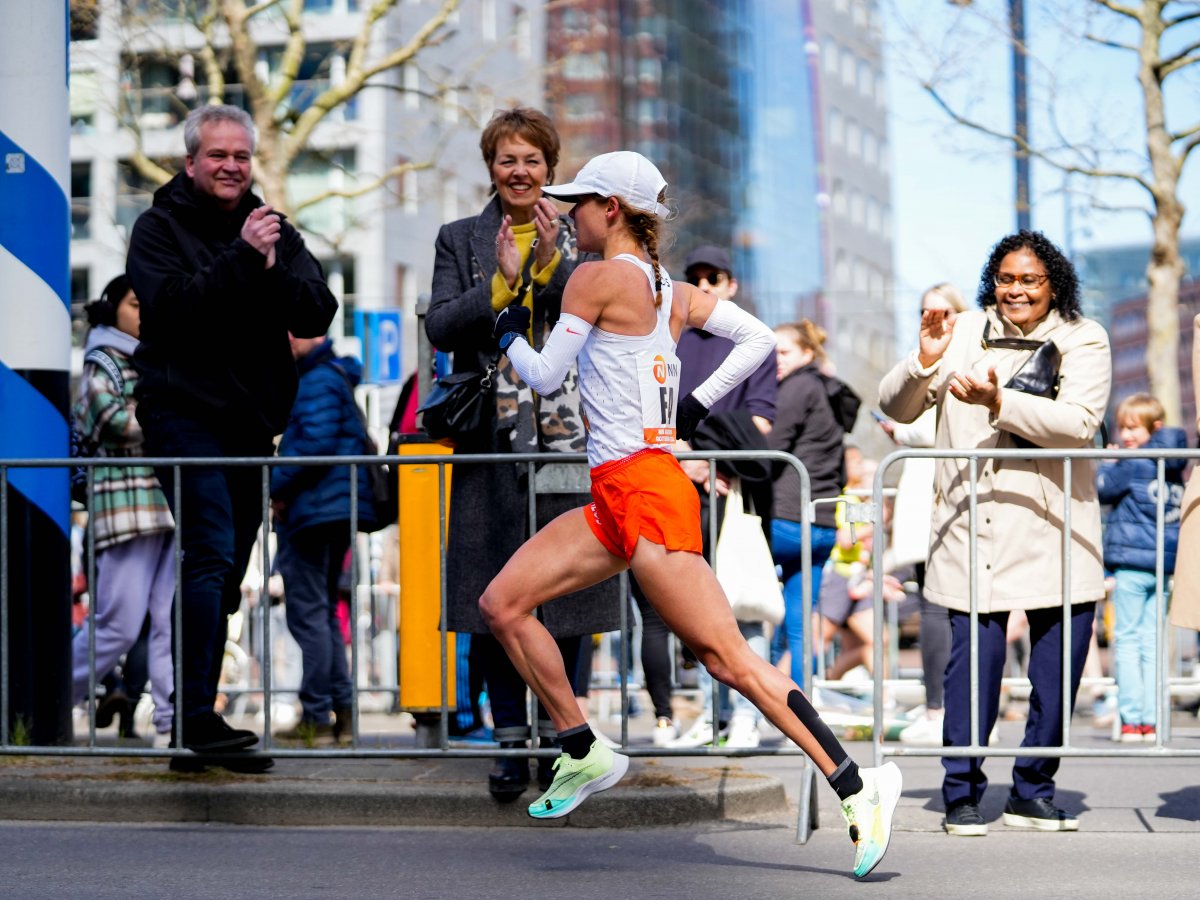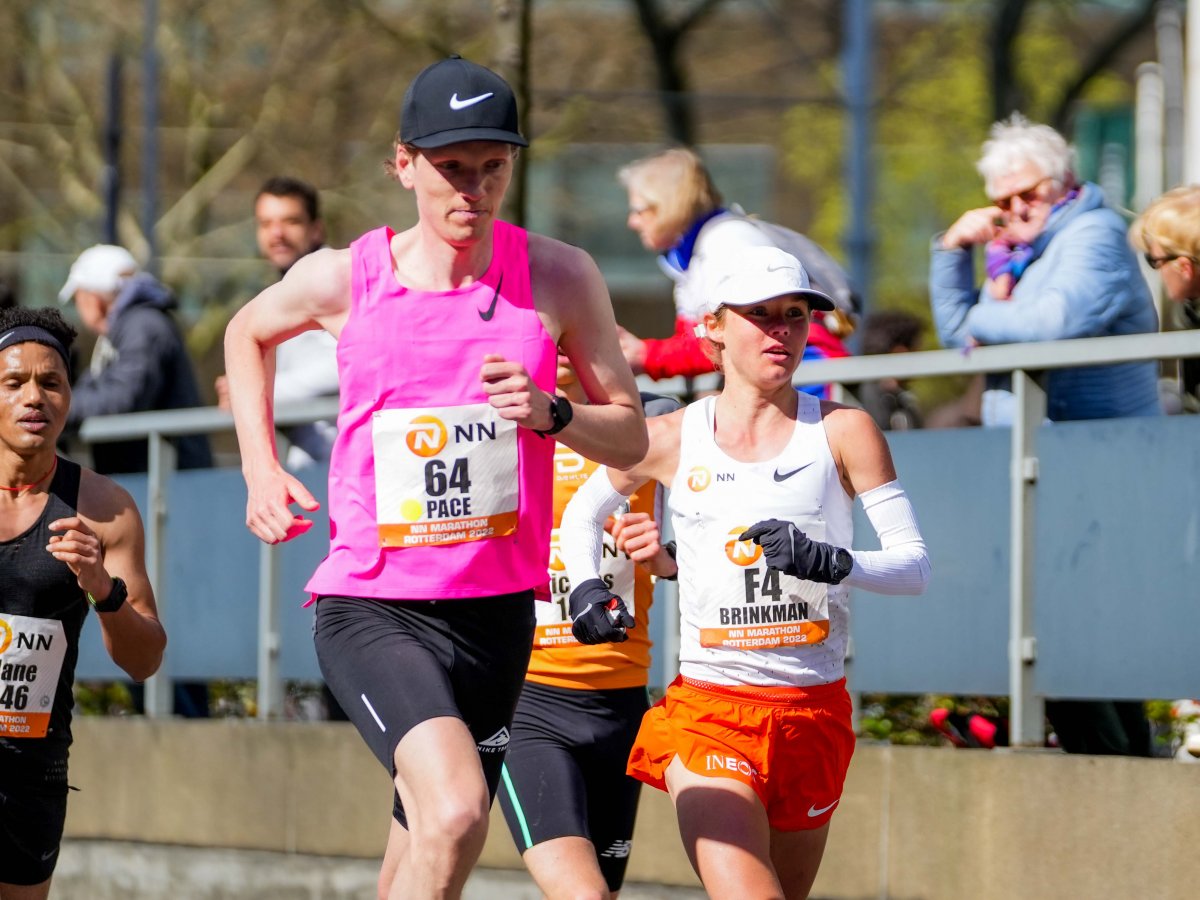 Facing the challenge of four 10km loops on the course in Munich – which includes one steep hill per lap – Nienke acknowledges the fight for the European title will undoubtedly be a test of strength and character.
However, she is wisely not making any wild predictions about expectations, preferring a more realistic tone.
"It is difficult to talk about expectations, as it is my first tactical race," she explains. I just want to execute what we have put into practice in training. If I do that, I will be happy.
Yet whatever happens in Munich she will do her level best to soak up the whole experience.
"If I talked to the version of myself from last year about where I am today they wouldn't have believed where I am now," she explains. "Everything has happened really quicky (in Nienke's running career), so I've made the conscious decision to remind myself to enjoy every moment."