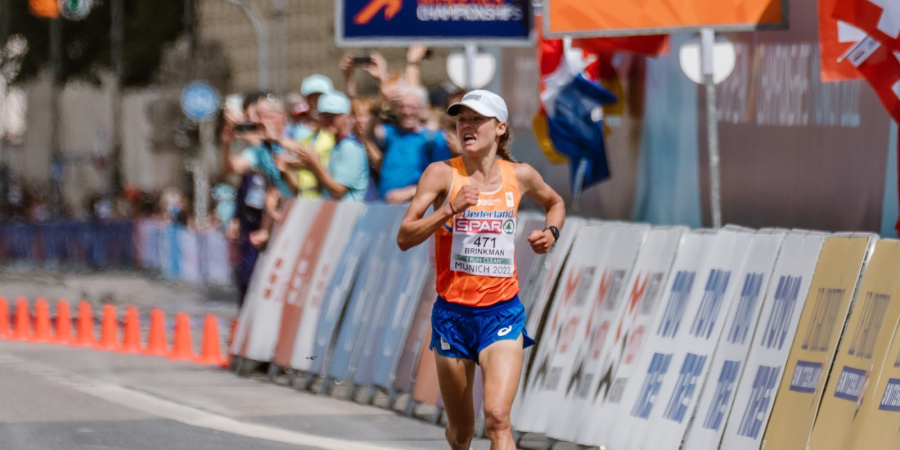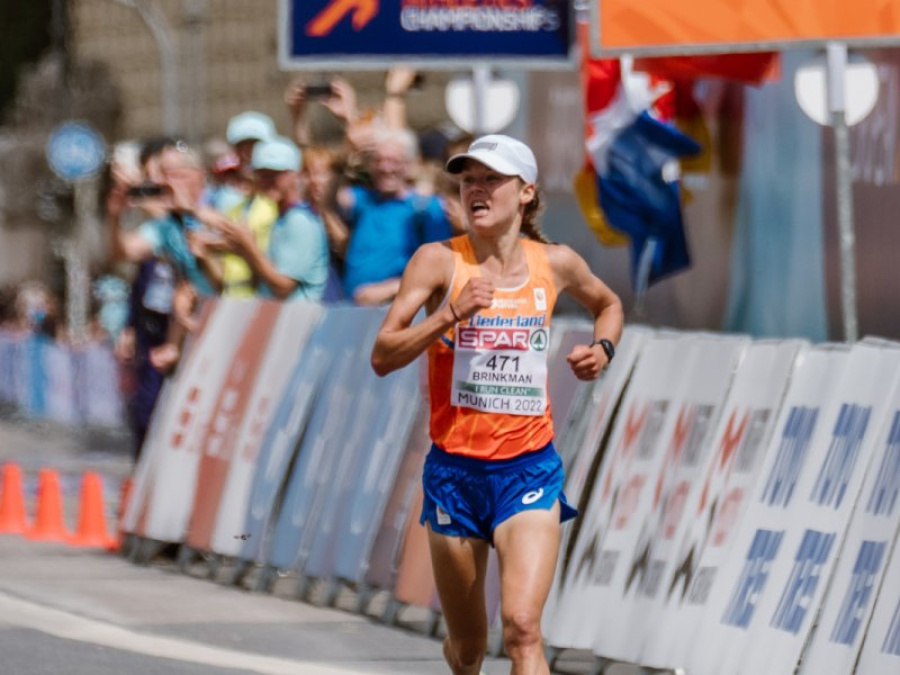 Nienke Brinkman defied stomach issues to enjoy another huge moment in her fledgling career by battling to a hard-fought marathon bronze medal at the European Championships in Munich.
Competing in just her third competitive marathon, the Dutch marathon record-holder was firmly in the fight for the gold medal until Aleksandra Lisowska made her winning move at around 40km to the title.
In a pulsating battle for the podium, Nienke bravely grabbed bronze in a photo-finish from German Miriam Dattke – after both were credited with the same time of 2:28:52.
Lisowska took gold in 2:28:36 six seconds clear of the fast-finishing Croatian Matea Parlov Kostro.
It was another superlative display from Nienke who only started running seriously in the first Covid lockdown two years ago and who only made her official marathon debut last December clocking a 2:26:34 in Valencia.
Nienke, who had been unable to take on board any drinks after suffering from stomach issues at 27km, said: "I am so glad I managed to squeeze something more from myself to win bronze."
I had nothing really left in that final 2km but I just kept telling myself how disappointed I would be in the next few weeks if I don't give it my all.
Nienke took the lead for significant chunks of the first half of the race and took a large group of 15 or so athletes through the 21.1km split in 1:14:33.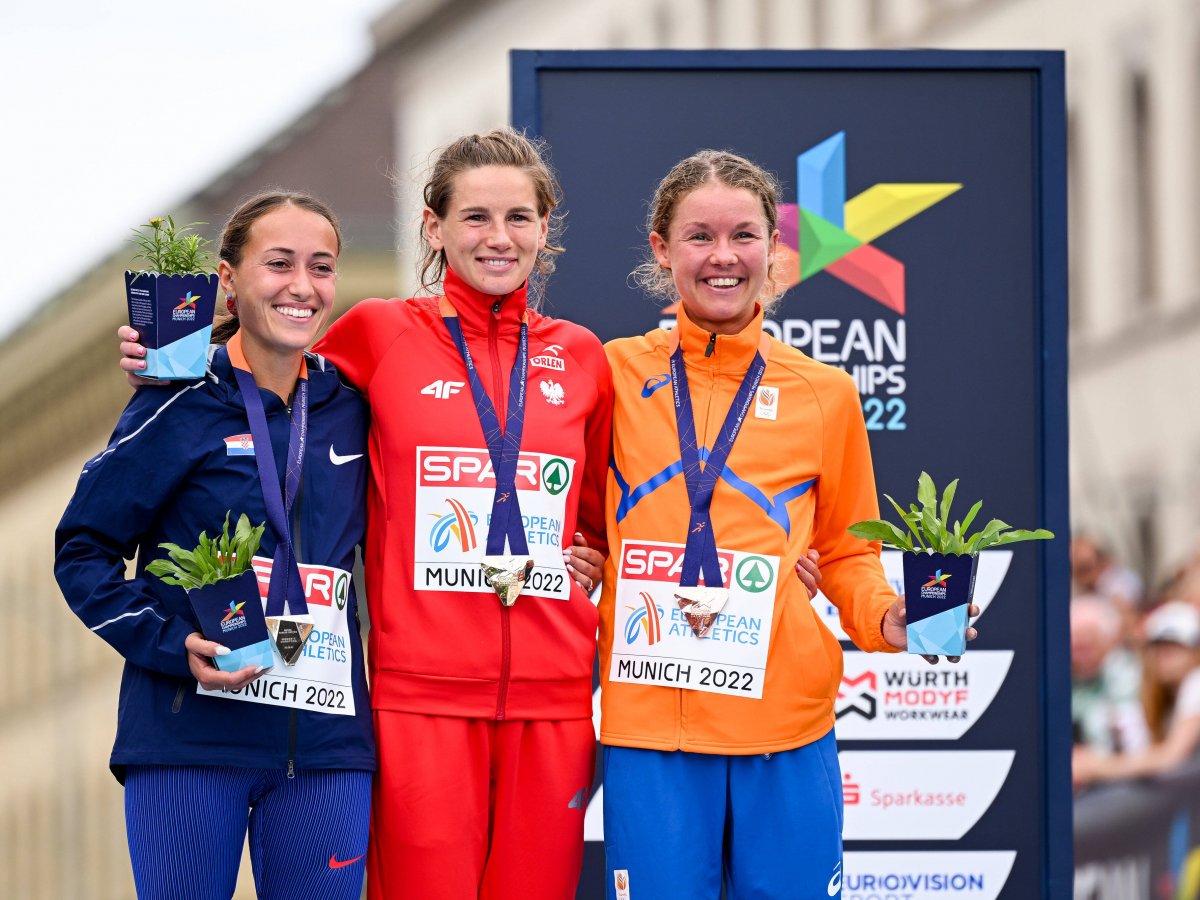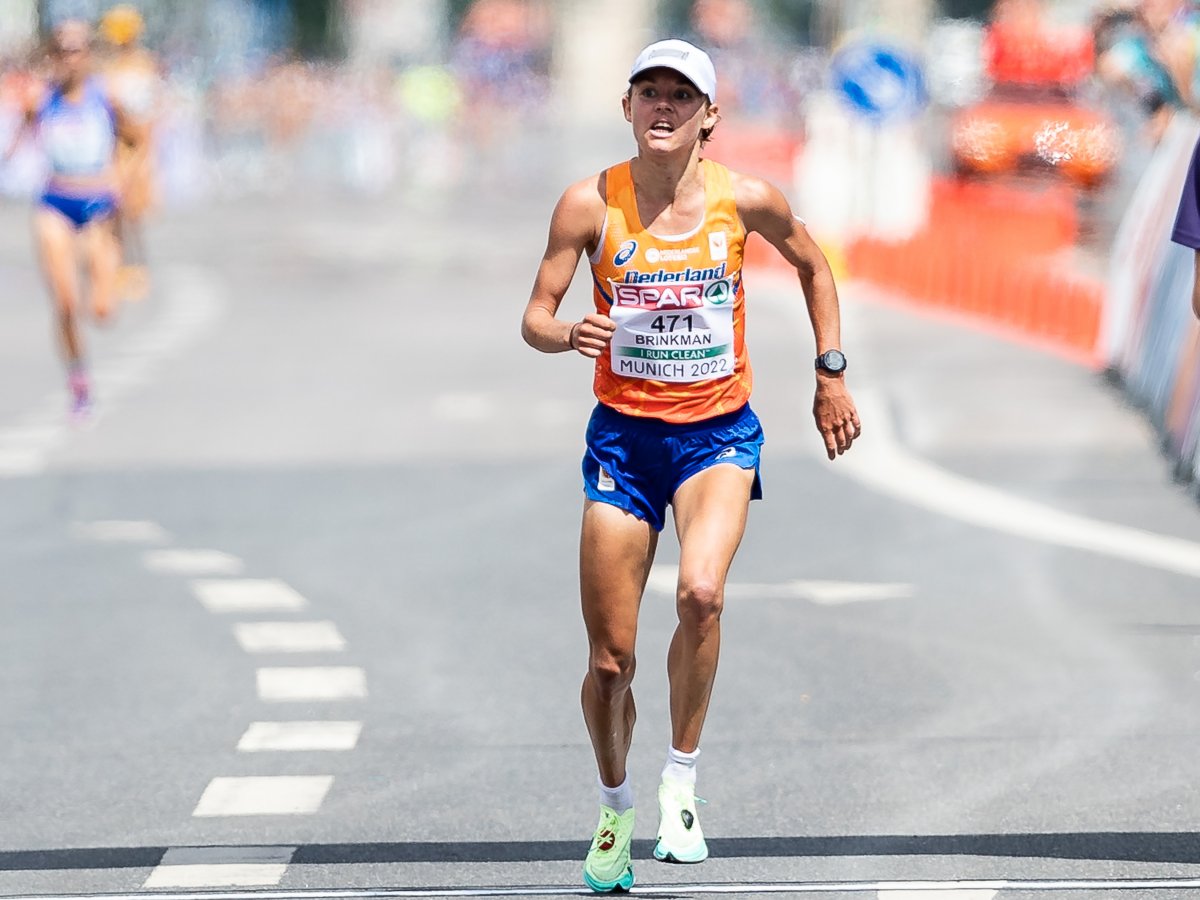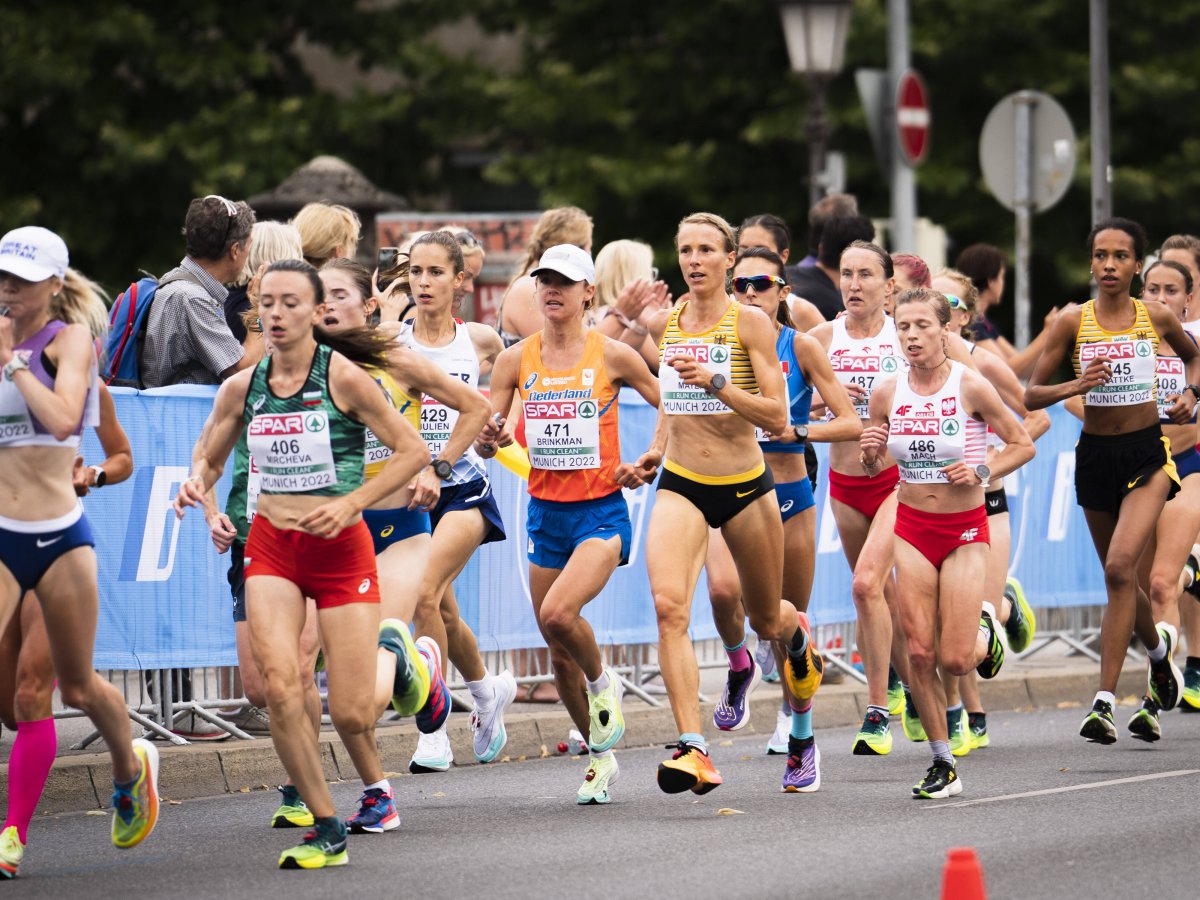 She sensibly took a more cautious approach for the majority of the second half of the race, happy to nestle within the main pack before re-emerging at the head of affairs around 35km in pursuit of victory.
However, it was Lisowska who made the winning surge, and although Nienke bravely set off in pursuit. However, the Dutch woman - who set a national record of 2:22:51 when second in the NN Marathon Rotterdam in April – could not bridge the gap and was overhauled by Kostro on the long stretch for home.
Pain etched on her face, Nienke was then locked in a fierce scrap for the bronze medal with Dattke but showing huge courage the NN Running Team athlete just edged the German to take a prized spot on the podium.
From a tactical point of view, I can still learn a lot.
"There were a couple of things that I just didn't do the right way. I ran at the front of the group too early but I really enjoyed the race and I am so happy for the medal. A race like this is almost like a fairy tale and my career is just starting."