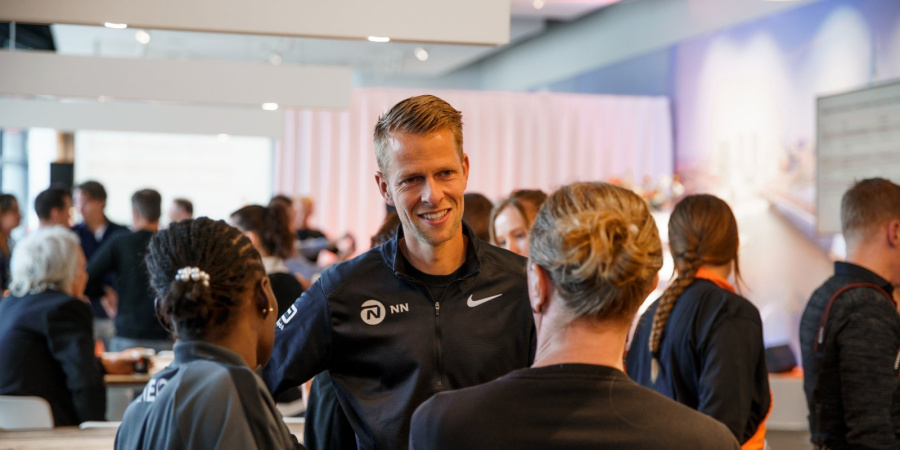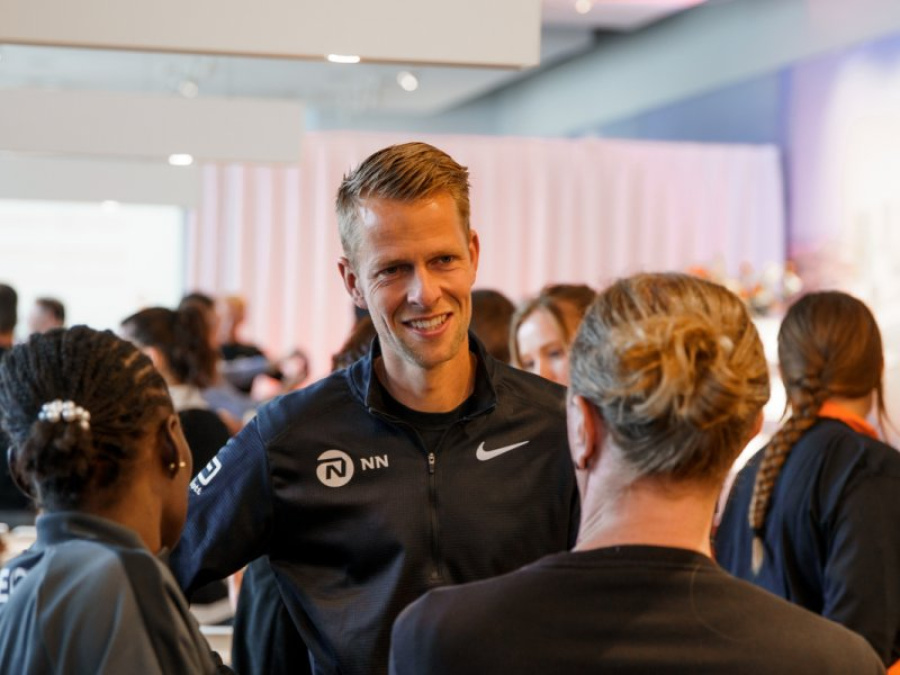 In the latest in our series focused on the team behind the NN Running Team we put the spotlight on Roy Hoornweg one of its most highly accomplished pacemakers.
It is not such a fanciful leap to say Roy Hoornweg was born to be a pacemaker. As a "six or seven-year-old" boy starting out at his local athletics club in the Netherlands, his coach developed the importance of pacing by asking Roy and his training group to complete a loop in as close to 60 seconds as possible.
The closest athlete to the one-minute barrier won the challenge and invariable it was Roy who excelled. "I could often run very close to 60 seconds," recalls Roy. "So I think the seed was planted early."
When I joined the NN Running Team I think they saw this ability so they asked me to pace.
As a former Dutch national 3000m steeplechase and 10,000m champion, Roy has been coached by Addy Ruiter – the man who has also been guiding Olympic 5000m champion Joshua Cheptegei – for the past 18 years.
His first pacemaking assignment was at the 2018 Amsterdam Marathon and over time he proved to be an ultra-reliable rabbit involved around 50 times as a team pacemaker including featuring in four successful world records attempts for his good friend and occasional training partner Joshua Cheptegei.
Naturally, he insists running to a certain tempo is the primary quality required of a pacemaker, however, he explains other skills are also critical. "It is also important to make the people you are pacing feel as relaxed as possible," explains Roy. "They need to know you are in control. If you run one kilometer too slow and another kilometer too fast this will quickly lead to irritation. Good communication is also important, so it is important to keep talking and explain if a drink station is coming up 200m down the road on the right."
Roy may possess an instinctive ability to run at the right pace but he does continually practice the art in training. He explains that because only every kilometer is marked in a marathon or half marathon during a progressive training run, for example, he will only look at his watch every kilometer.
"I train my skills every day," says the father-of-two. "On my easy runs, I'll aim to say run 3:25 for the first kilometer before looking down at my watch. Then I might try and hit 3:20 for the next kilometer and 3:15 for the kilometer after that."
Having featured as a pacemaker in a range of countries, from the Netherlands to Spain and Northern Ireland to India, he has huge experience in pacing both men and women but there is little doubting his career highlight.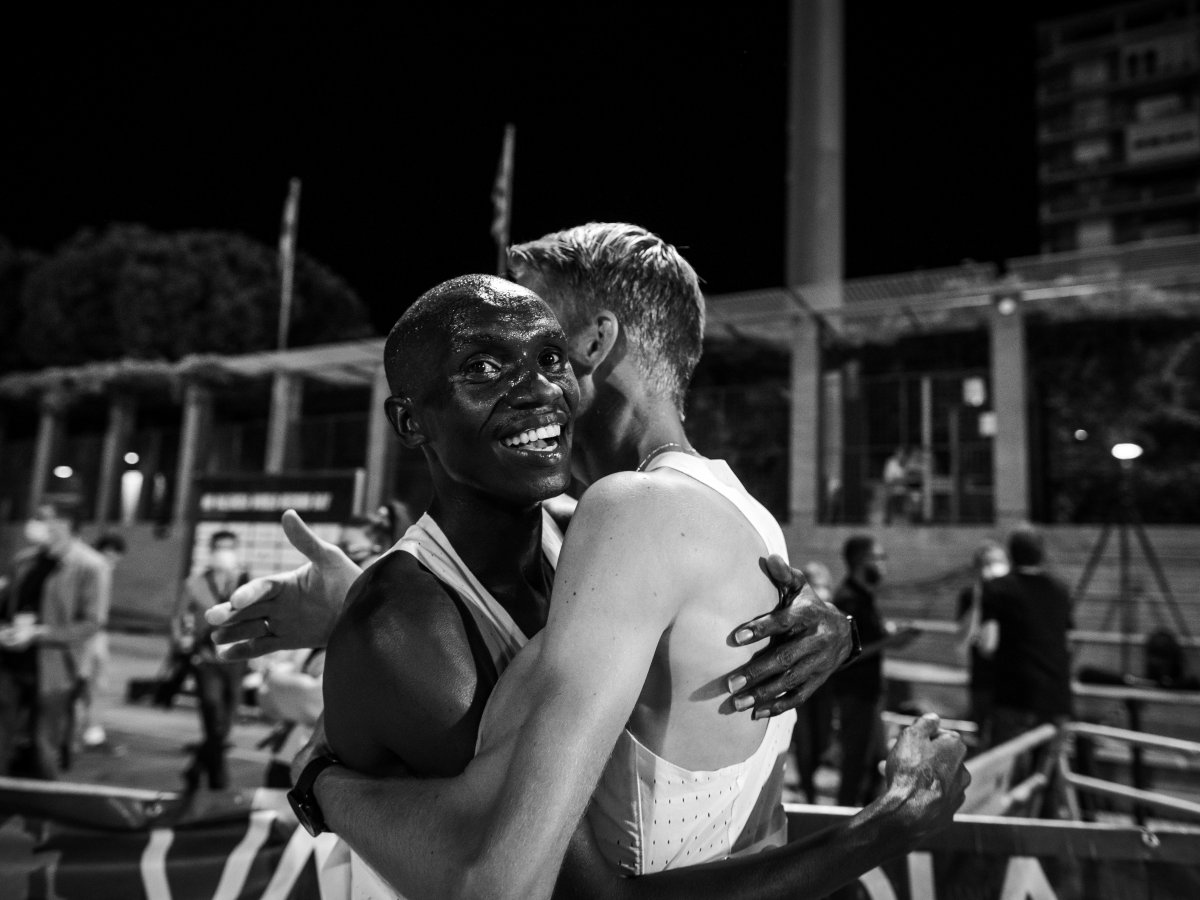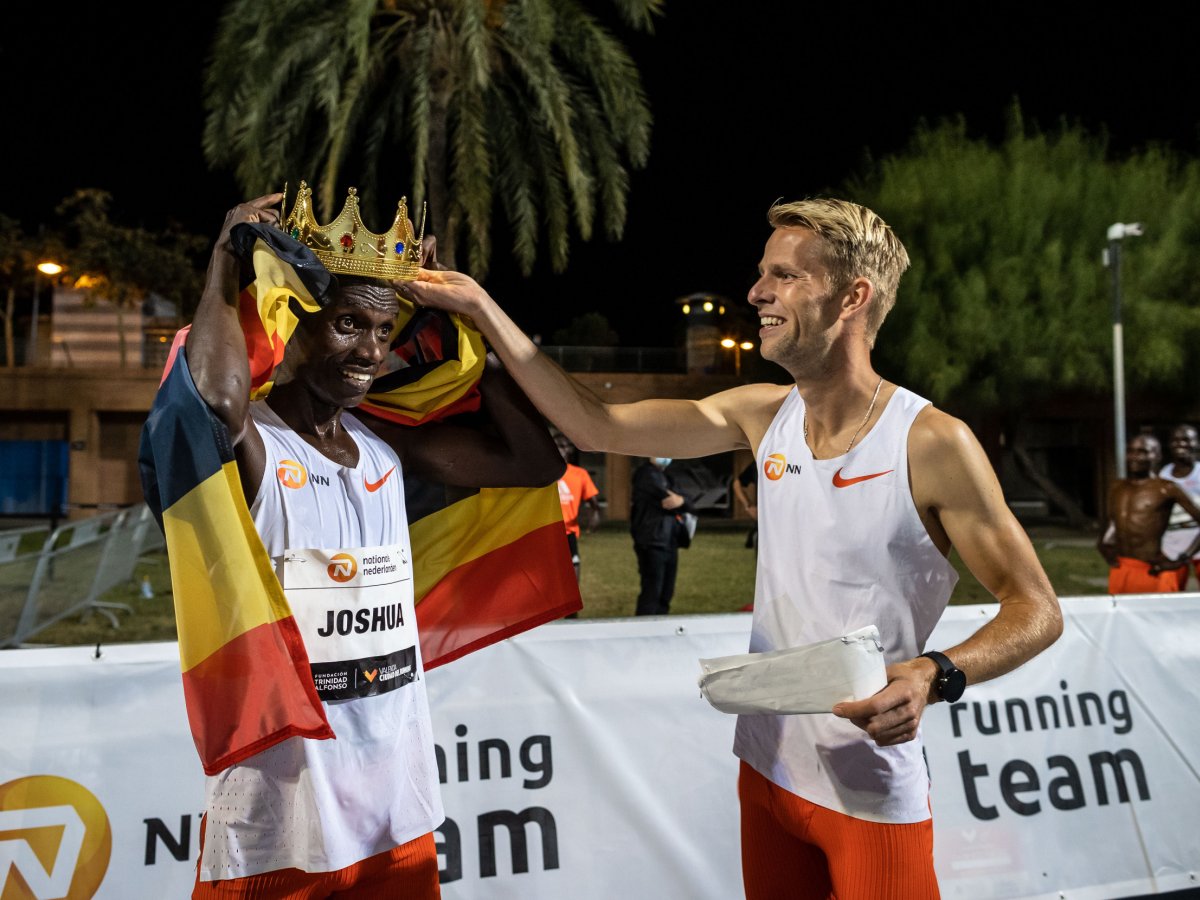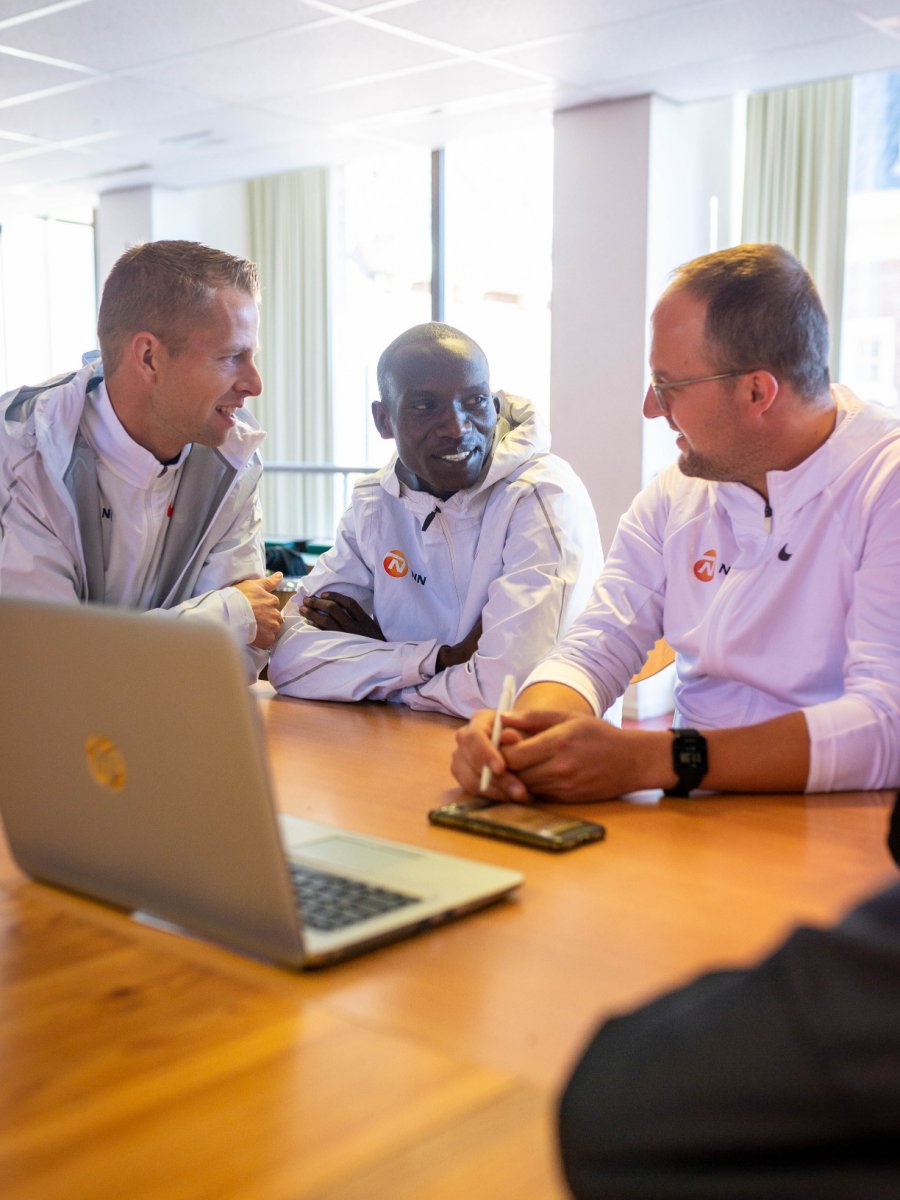 "You never forget being involved in your first world record so the Seven Hills race in 2018 when Joshua Cheptegei set a new world 15km mark (of 41:05) was very special. It is not an easy event to pace because of the hills and the different times you run for each kilometer because it is up and down but for the first 3km I ran exactly the time I needed to the second, it was a really good feeling."
Another highlight came in 2020 when Roy helped pace Joshua to the 5000m world record of 12:35.36 in Monaco – a mark previously held by Ethiopian great and NN Running Team athlete Kenenisa Bekele.
"When I was a boy I remember watching Kenenisa run those world records, so it was crazy to be a part of the new world record," he adds. "All the world records I'm involved in give me inspiration to train hard."
Roy has also featured in Joshua's world records over 10,000m on the track and on the road and in some of the outstanding runs by Ethiopian star Yalemzerf Yehualaw – including her blistering half marathon time of 1:03:44 in Larne, Northern Ireland in 2021.
He fully intends to continue to prepare diligently to pace other athletes to achieve their goals but what are the buzz and the thrill he gets out of pacemaking?
"When I run the splits exactly to the second it is a great feeling," he explains.
If I do my job perfectly it is nice to know I have played a part in history and to have helped an athlete run a world record.
"Yes, for me it is an honor to be on the team. It is a huge privilege because my role as a pacer has allowed me to feature in the greatest running team in the world."