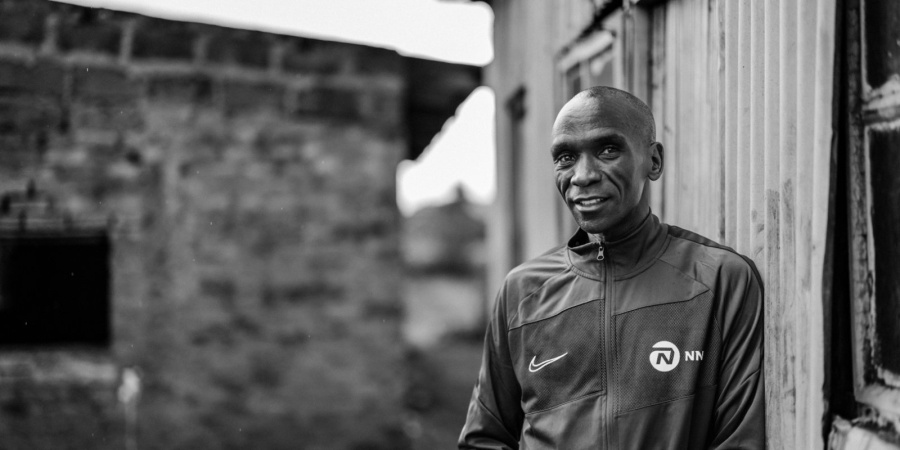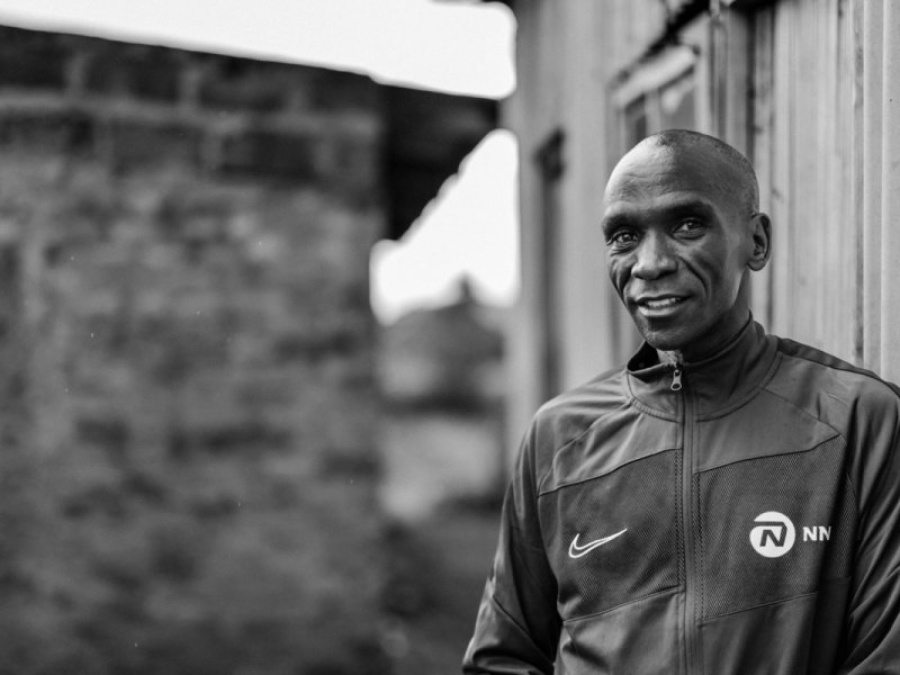 With Eliud Kipchoge set to make his fifth appearance at the BMW Berlin Marathon on Sunday (Sept 25) anticipation is sky-high for another special performance from the Kenyan superstar. Pre-race we caught up with the double Olympic marathon champion to find out his current mood ahead of the big race.
Perhaps not one race has defined Eliud Kipchoge quite as much as the BMW Berlin Marathon.
A three-time former winner, the Kenyan marathon extraordinaire famously claimed a stunning victory in 2015 and in 2018 he memorably re-wrote the record books with his staggering world record mark of 2:01:39 - which still stands today.
"Berlin has filled my legacy by running that world record of 2:01:39, the fastest ever," explains Eliud. "Only two people have run 2:01 and it has filled my fate as far as my legacy is concerned."
Having claimed his maiden success at the Tokyo Marathon in March in a blistering 2:02:40 – the fourth fastest time in history and Eliud's third quickest mark – speculation mounted as to where the only sub-two-hour marathoner in history would plan his next 42.2km assignment.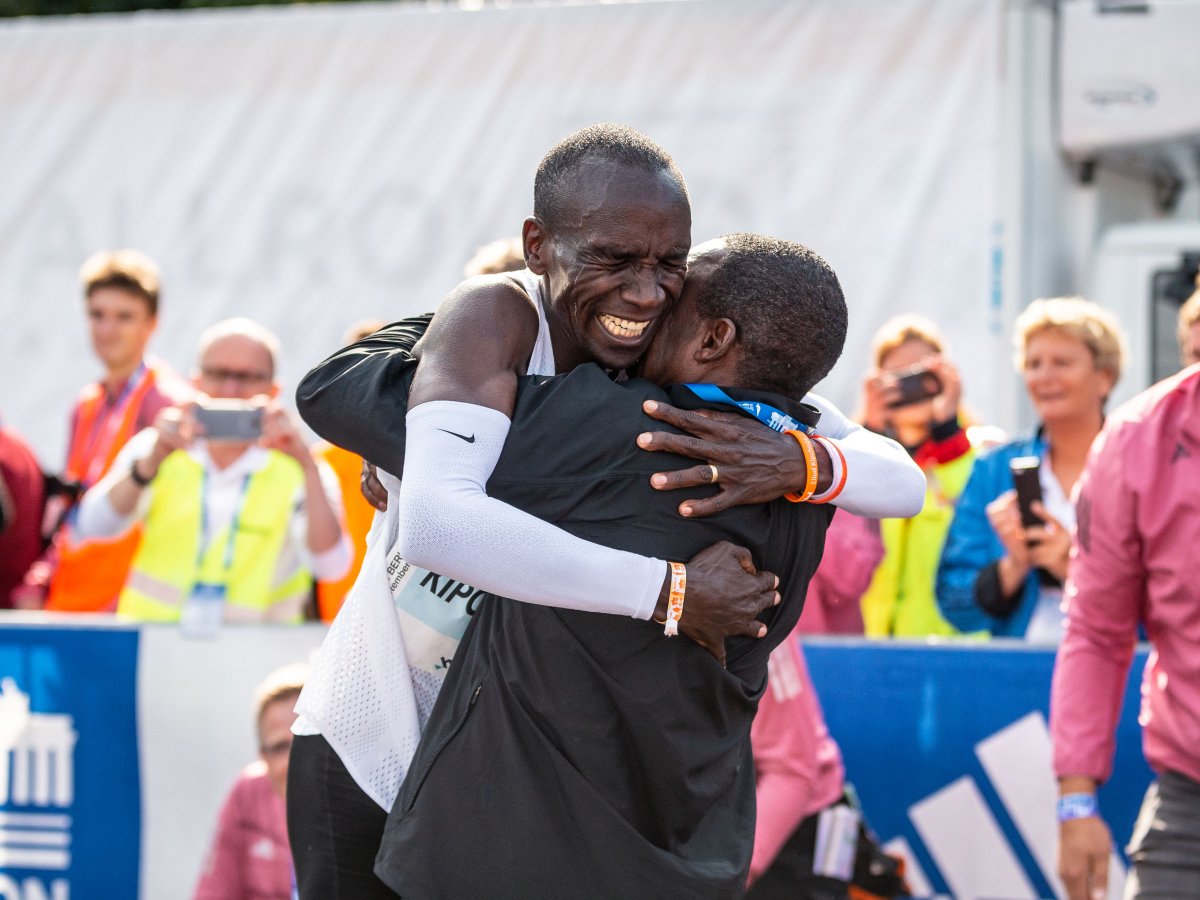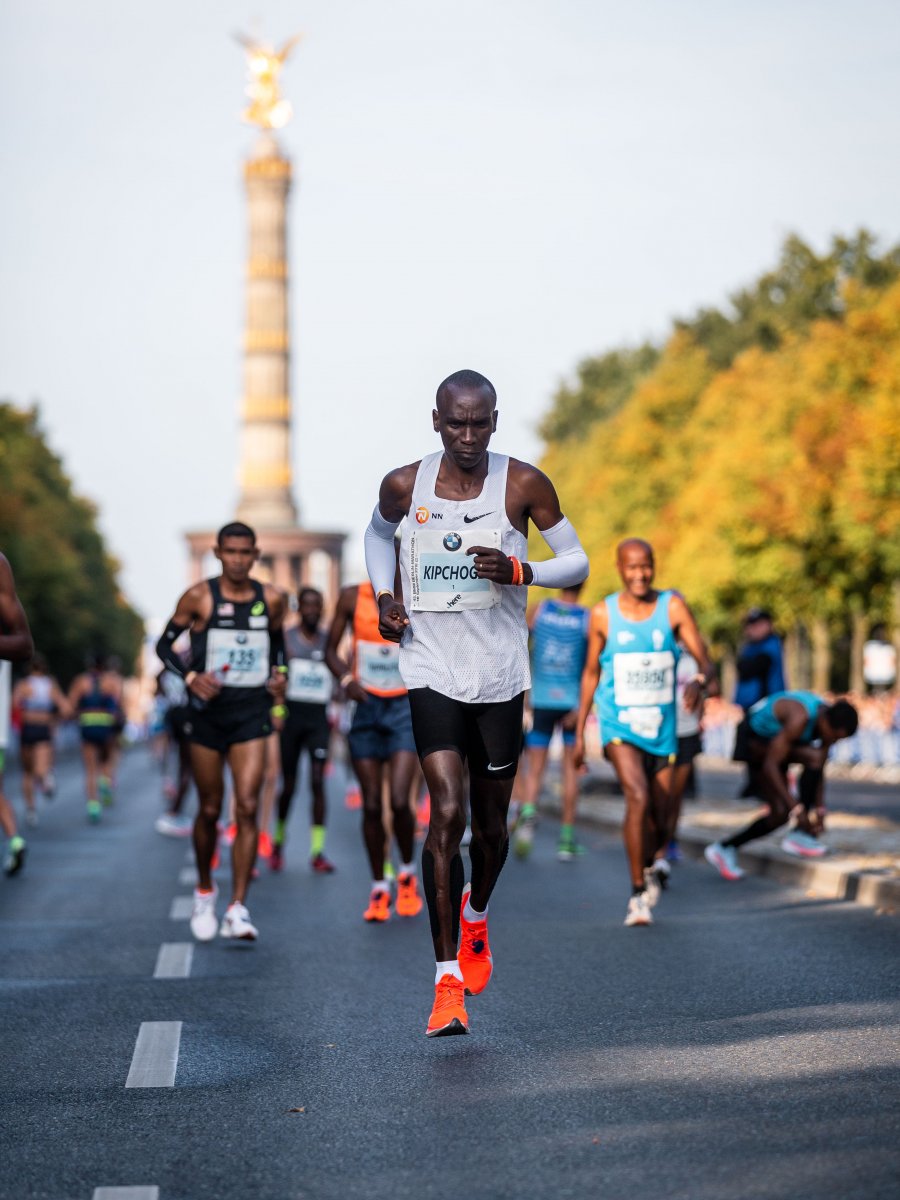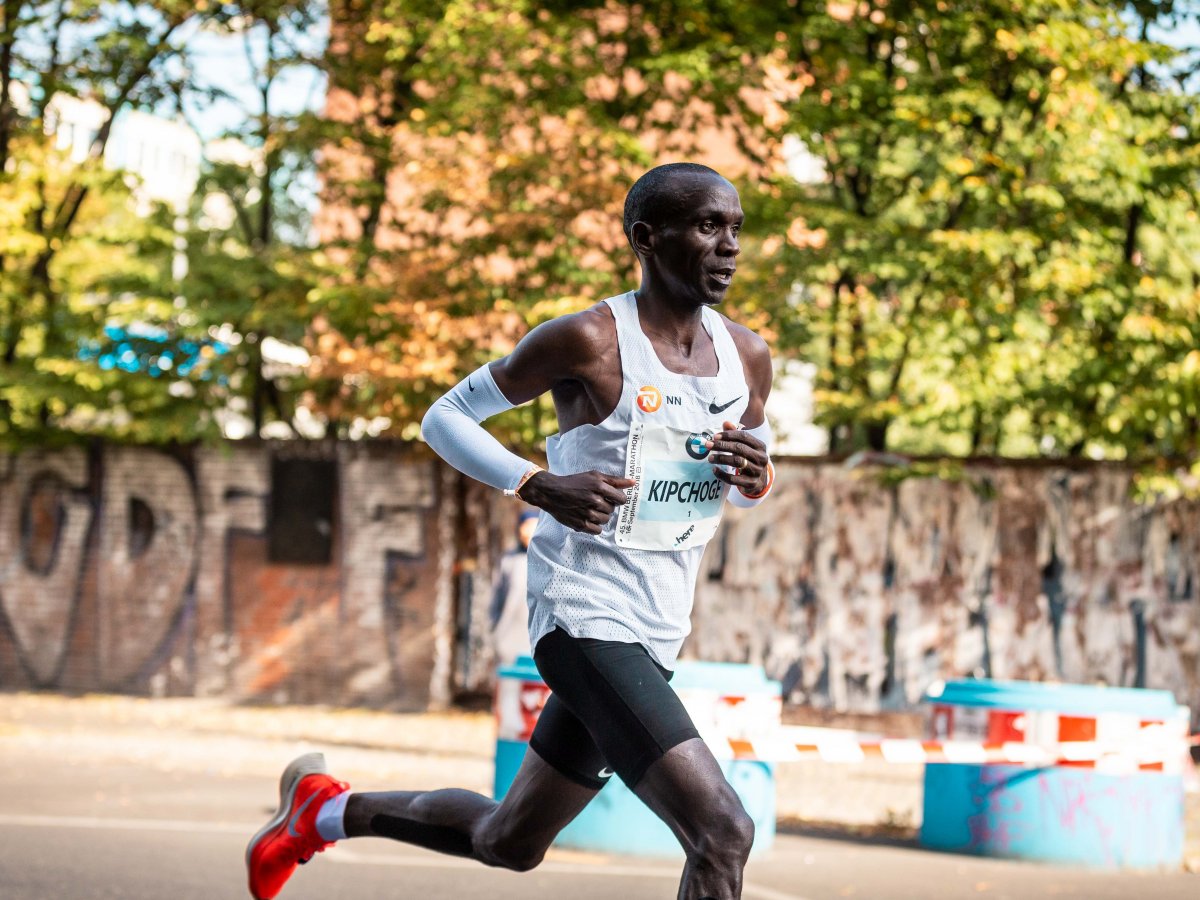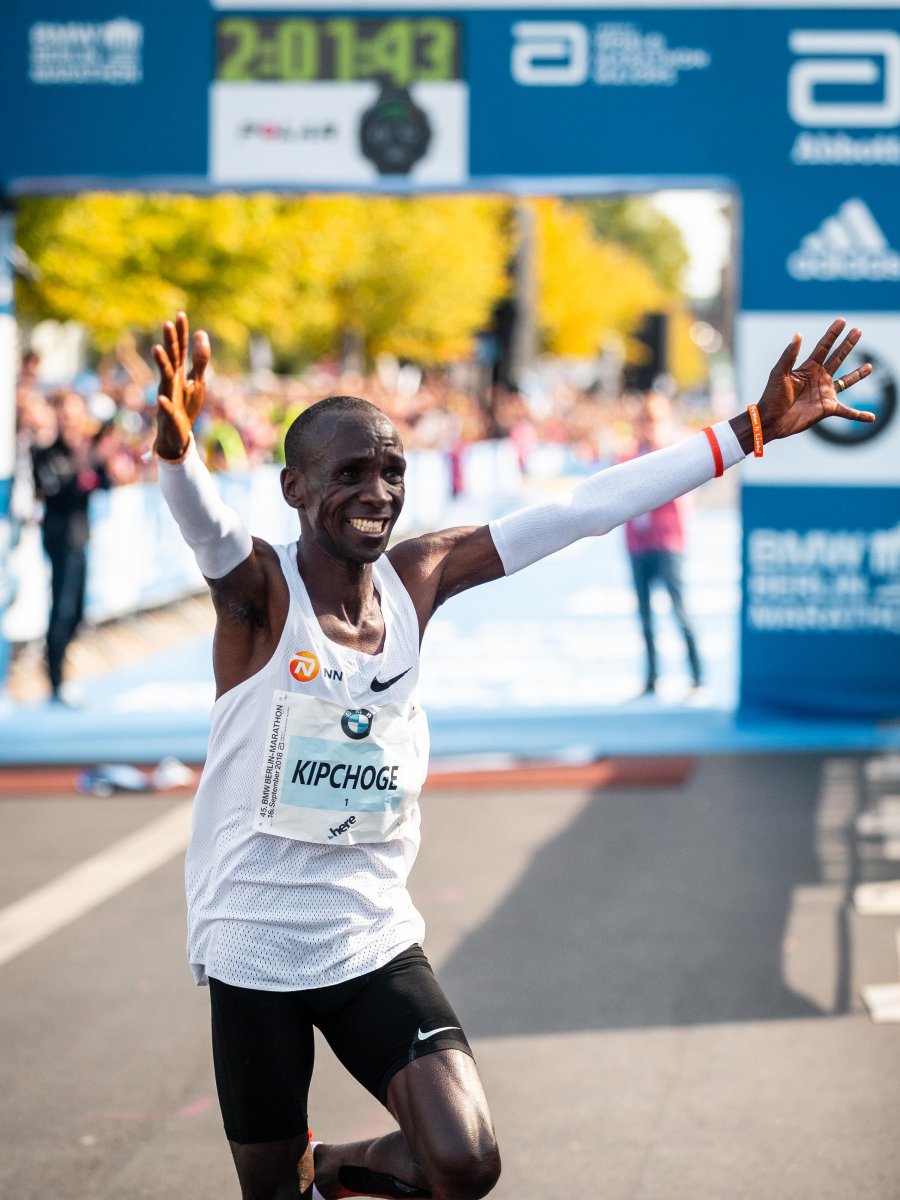 When the news was announced he would make his eagerly-awaited return to Berlin for the first time in four years, the distance-running world felt a collective frisson of excitement - not least Eliud himself.
"I'm really excited, happy, and looking forward to running on the streets of Berlin again," he says. "The motivation to run here is because I've run well here in the past. It is the race where I set my world record, which is a huge motivation for me. Berlin is the city that has given my career a lot of great credentials. When I last ran here four years ago, I thought I would be back every year. It just so happens, that I've had to wait four years. I am really looking forward to the big day on the 25th (September)."
Eliud made his Berlin Marathon debut in 2013 – placing second behind Wilson Kipsang's world record performance - in only his second career marathon. About nine years down the road Eliud has an incomparable marathon career and he has many cherished memories of his maiden appearance in the German capital city.
"I think back then I was still learning how to handle the marathon," he recalls. "I was second, but I still ran a PB behind the guy who broke the world record."
It is a huge memory for me to finish only 40 seconds shy of the world record that day in only my second ever marathon.
Other highlights came in 2015 when he claimed his first Berlin Marathon victory in a then PB of 2:04:00. Two years later he regained his title in the rain in an epic showdown with Ethiopian Guye Adola before his career-defining world record performance the following year.
Berlin has long been regarded as the world's fastest marathon and the stats provide compelling evidence. Each of the past seven men's world records spanning the past 19 years has been set on the course. Nine of the 20 quickest men's performances of all time have been posted in Berlin.
So why does Eliud believes this to be the case?
"You feel in Berlin you can push your human effort to the max," he articulates. "It is very well organized on a flat, fast course but also nearly always the weather is perfect on marathon day. That is why it stands apart as a marathon."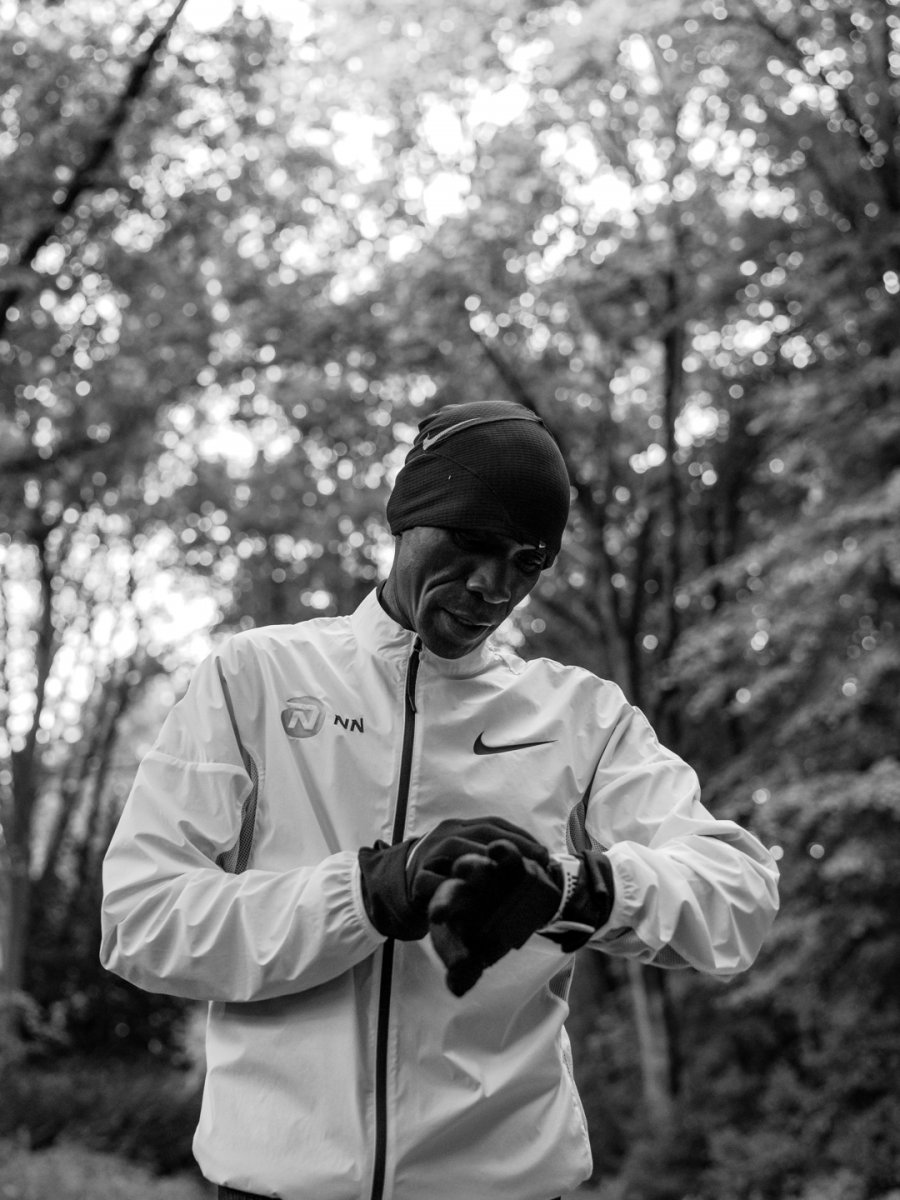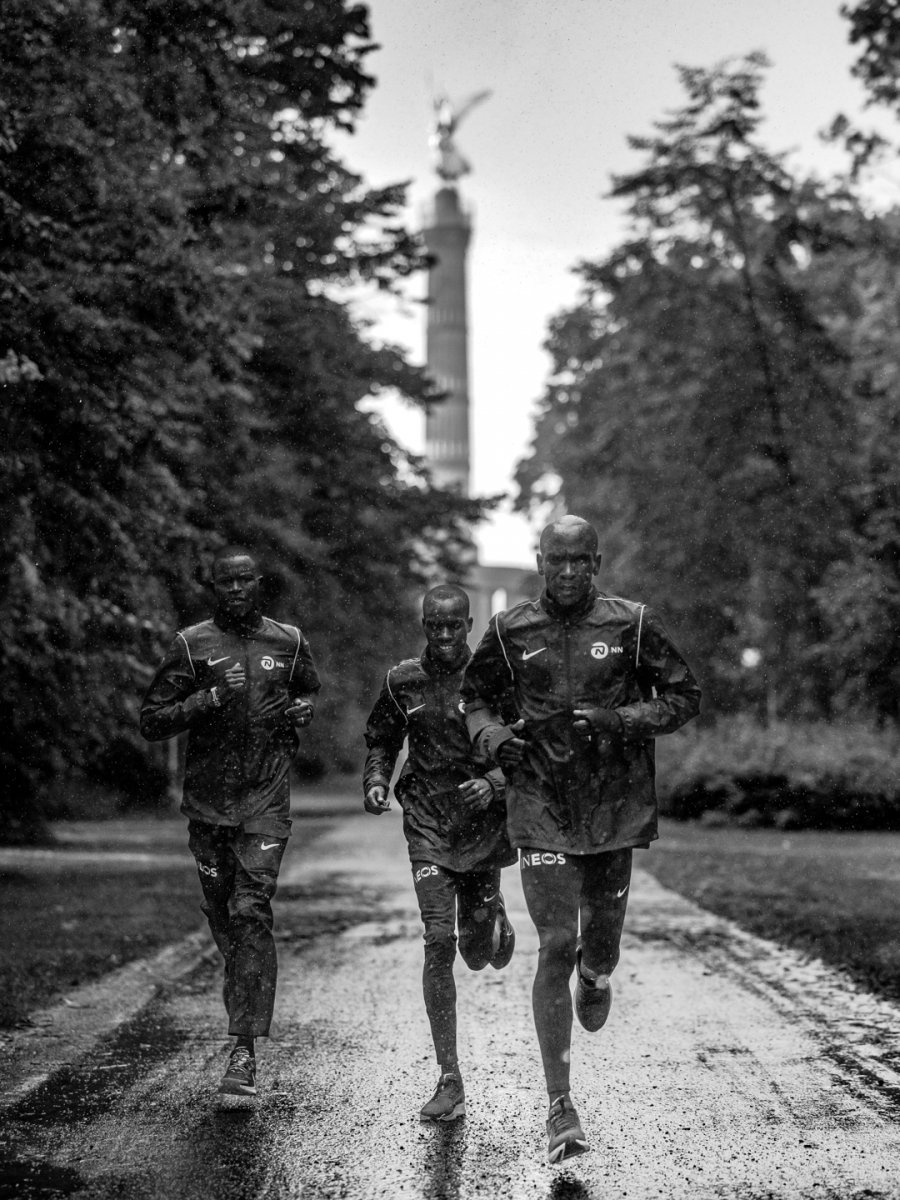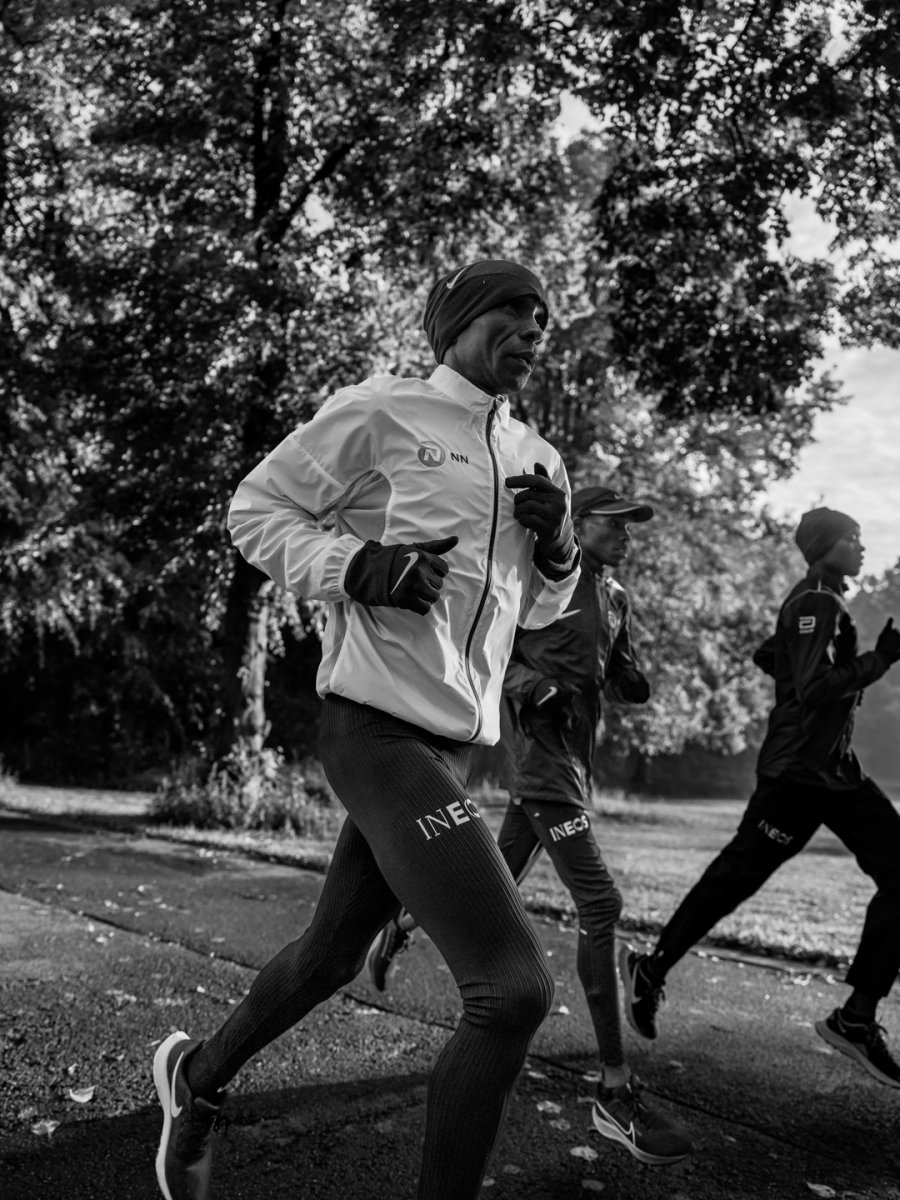 Yet he insists there is no great secret to running well there as he seeks to match the record-breaking number of men's Berlin Marathon victories of four currently owned by Ethiopian superstar Haile Gebrselassie.
"The secret is to be patient and to be present, so your mind should be there and all your thoughts should be there," he says.
You need to train well but above all be patient and be present.
As Eliud ran his last race in Tokyo in early March this has also presented exciting opportunities. Training for one whole month longer for Berlin (five months as opposed to the typical four months of preparation as he often races in April) will clearly have its benefits and the double Olympic marathon champion is optimistic of a prominent showing,
"I have prepared well and I think the longer preparation will be beneficial," he adds. "I feel I am fit enough to accomplish a good marathon and I am really strong. I am ambitious to see what will happen. On the day I want to run a beautiful race, a good race, and try to run 2:01 again."