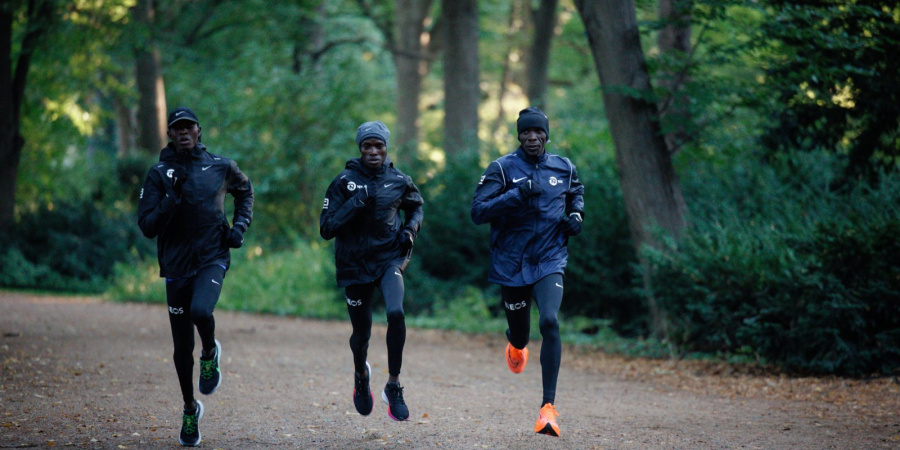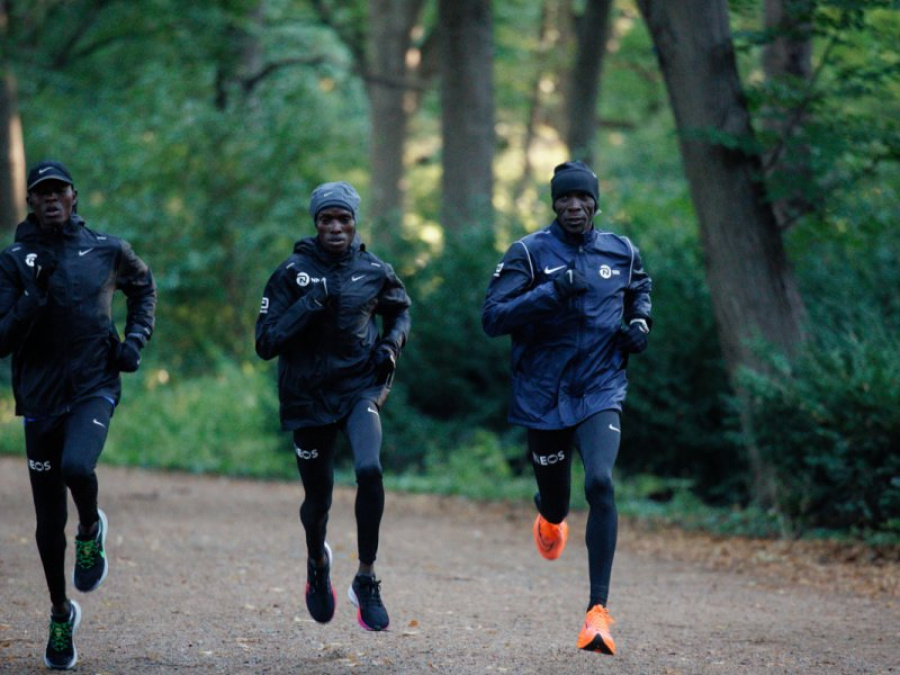 With Eliud Kipchpoge returning to the streets of Berlin for his fifth BMW Berlin Marathon outing, the NN Running Team is in for an exciting weekend. In total, four NN Running Team athletes will take on the Abbott World Marathon Major in the German capital aiming to rise to the occasion. In this feature, we will provide you with an overview of the BMW Berlin Marathon so you won't miss a thing!
Which NN Running Team athletes will run in Berlin?
Meseret Gola is the only woman of the NN Running Team-squad who will run in the German capital. The Ethiopian athlete has shown great improvement when it comes to her marathon times. In 2021 she ran a 2:28:30 in Siena, Italy, followed by a 2:24:09 in Barcelona only a few months later. This year she has already improved her personal best on the marathon, running a 2:20:50 in Sevilla to finish 2nd.
When zooming in on the male field, there will be three NN Running Team athletes ligning up at the start. The fastest man alive, Eliud Kipchoge, has made his return to the German capital. It will be his fifth time running the BMW Berlin Marathon and so far Kipchoge has already won three times including his 2:01:39 world record performance in 2018. What can the Kenyan athlete do this year? Furthermore, NN Running Team athletes Noah Kipkemboi and Moses Koech will also take part in the race as pacers to Kipchoge.
When to watch the BMW Berlin Marathon?
The Berlin Marathon will begin at 9.15 a.m. local time. In the overview below you can find some other time zones and the starting time of the marathon that goes with these time zones.
Time zone Starting time Berlin Marathon
GMT+1 (e.g. UK & Portugal) 8.15 a.m.
GMT+2 (e.g. Netherlands & Spain) 9.15 a.m.
GMT+3 (e.g. Kenya & Ethiopia) 10.15 a.m.
GMT+9 (e.g. Japan) 4.15 p.m.
GMT-4 (e.g. New York) 3.15 a.m.
GMT-7 (e.g. Los Angeles) 12.15 a.m.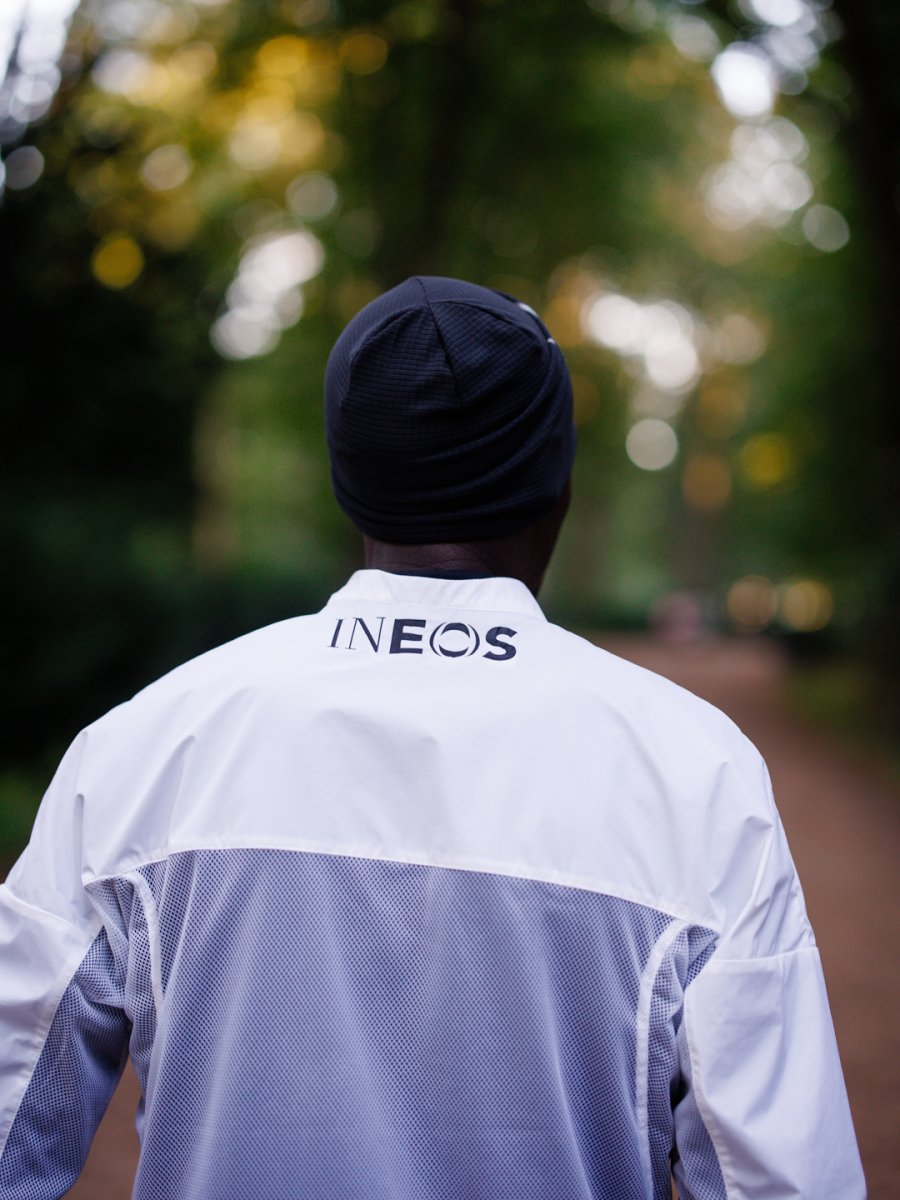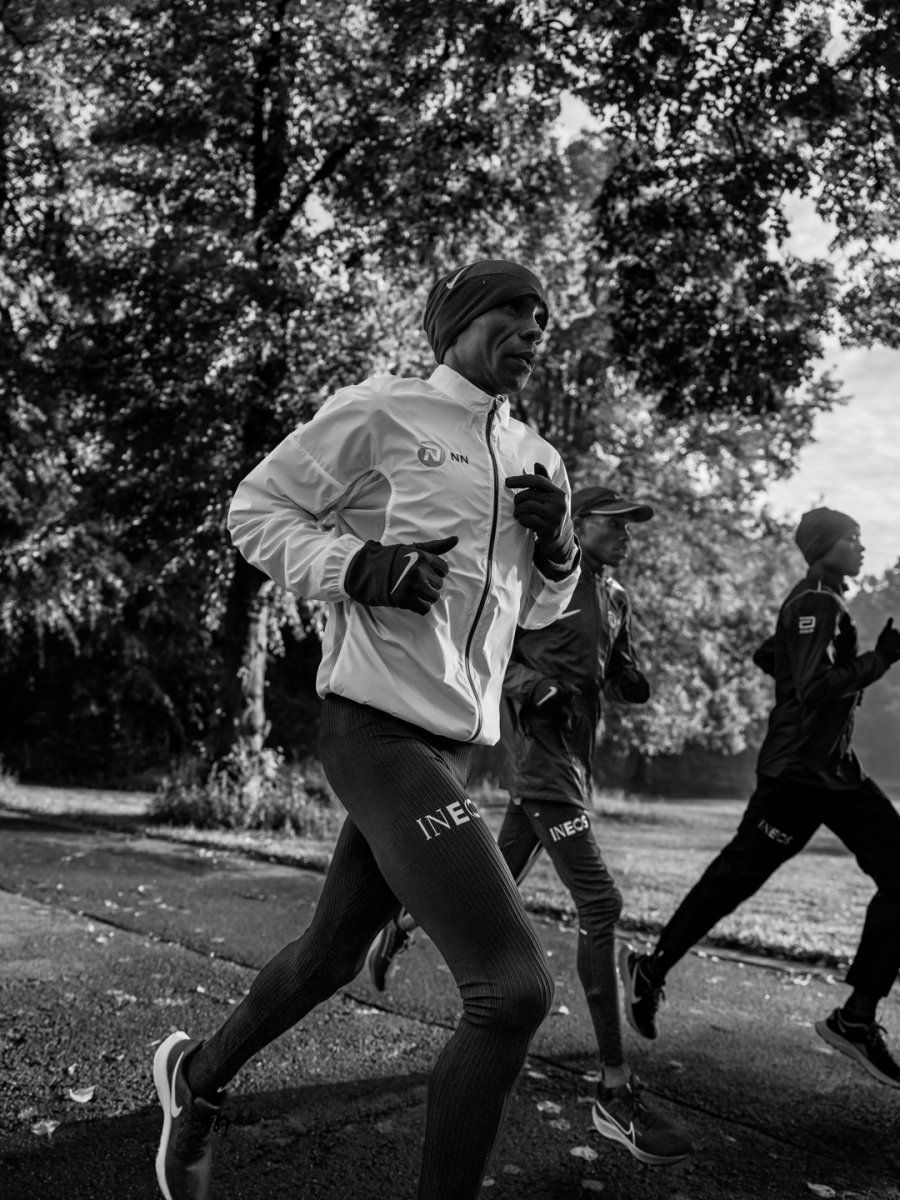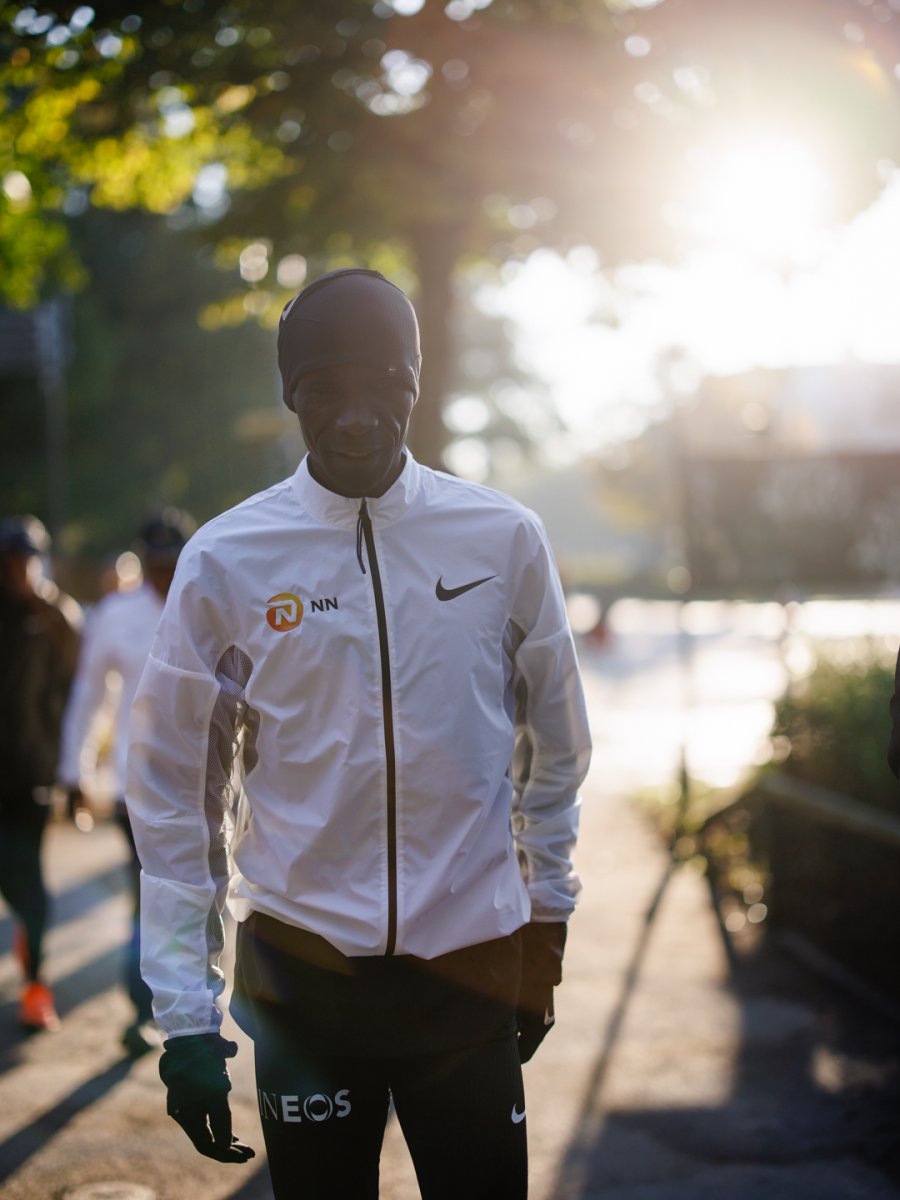 Where to watch the Berlin Marathon?
You can watch the Berlin Marathon live in most countries. The table below provides an overview of the different broadcasters and the countries they will air the Berlin Marathon in.
| | |
| --- | --- |
| Channel | Country |
| Oversport 1 (live) | Albania |
| FloTrack (live) | Baltics (Estonia, Latvia, Lithuania), Ireland, Italy, Turkey, United Kingdom |
| Serbia AP3, Croatia AS1, Slovenia AS1 (live) | Bosnia, Croatia, Kosovo, Montenegro, North Macedonia, Serbia, Slovenia |
| CT Sport (live) & Czech TV Website (live) | Czech Republic |
| Olympic Channel (live) | Cyprus, Georgia, Greece, Malta, Moldova, Ukraine Additional Territories: Afghanistan, Armenia, Azerbaijan, Kazakhstan, Kyrgyzstan, Tajikistan, Turkmenistan, Uzbekistan |
| TV3 Sport, Viaplay, V Sport + Finland, V Sport 2, V Sport 1 (live) | Denmark, Finland, Norway, Sweden |
| La Chaine L'Equipe (live) | France incl. Andorra, Monaco Additional Territories: DOM TOM, Vanuatu, Tonga, Trinidad and Tobago, Fiji Islands, Seychelles, Haiti, Dominican Republic |
| ARD, RBB (live) | Germany |
| Sport 2 (live) | Hungary |
| RUV2, ruv.is (live) | Iceland |
| Ziggo Sport Docu, Ziggo Sport Select, Ziggo Sport (live) | Netherlands |
| Polsat Sport Extra (live) | Poland |
| SPORT.TV3 (live) | Portugal |
| Match TV ARENA (live) | Russia |
| TV JOJ Sport (live) | Slovakia |
| Teledeporte, RTVE Play (live) | Spain |
| Swiss Sport TV (live) | Switzerland |
| Voot, Sports18 (live) | Bangladesh, Bhutan, India, Maldives, Nepal, Pakistan and Sri Lanka |
| SPOTV (delayed) | Cambodia, Hong Kong, Indonesia, Laos, Macau, Malaysia, Mongolia, Myanmar, Philippines, Singapore, Thailand, Vietnam, Timor-Leste |
| Great Sports Channel Shanghai (live) | China |
| Sport 1 HD (live) | Israel |
| CS TV Asahi Ch2 (live) | Japan |
| ELTA SPORTS3 (live) | Taiwan |
| K24 TV, K24 Plus (live) | Kenya |
| GSL1 / LIYU / SSM2 / VR3 / VR3A (live) | Sub-Saharan Africa |
| ESPN Star+ (live) | Argentina, Bolivia, Brazil, Chile, Colombia, Ecuador, Paraguay, Peru, Uruguay, Venezuela |
| FloTrack (live) | USA, Canada Additional Territories: Australia, New Zealand |