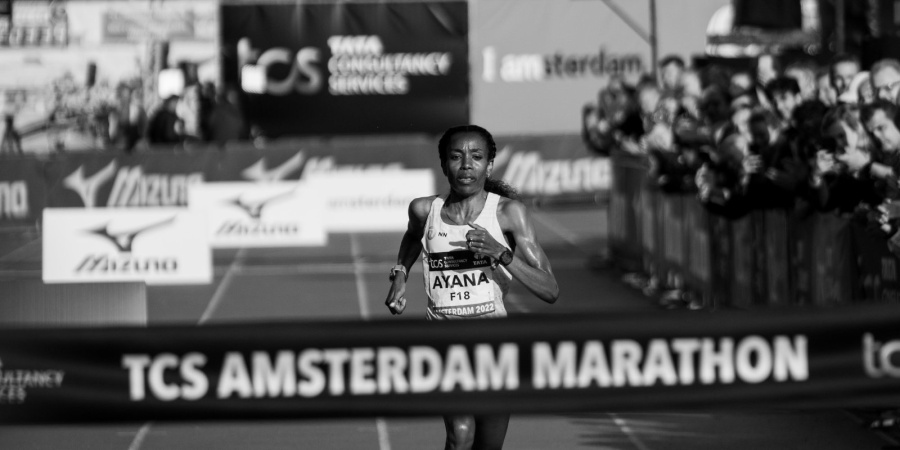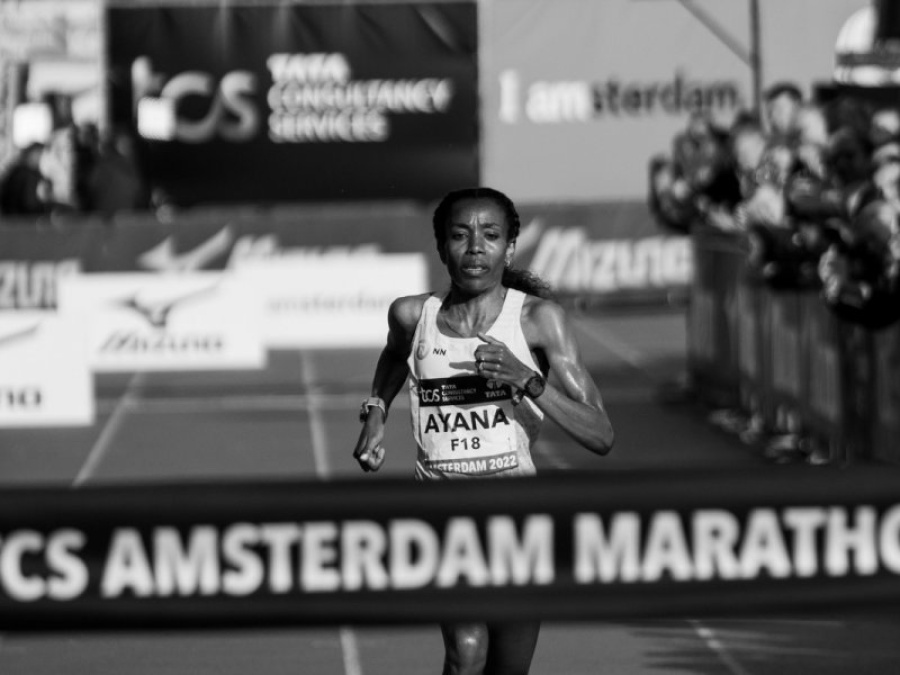 As a former world and Olympic track champion and an ex 10,000m world record-holder, there is little questioning the quality of the CV of Almaz Ayana.
However, such has been the immense challenges she has faced over the past three or four years it was perhaps an understandable response that after the gifted Ethiopian crossed the finish line victorious in Amsterdam last weekend - in the fastest-ever women's debut marathon time (2:17:20) - she compared the joy she felt in the Dutch capital with that of winning the Olympic 10,000m title at the 2016 Rio Games in a world record time.
"It was as big for me as winning the Rio Olympics," remarks Almaz a little over 48 hours after her thrilling success in Amsterdam in a Dutch all-comers record. "After all those challenges to come back, of course it is like winning an Olympic title."
Almaz reigned supreme on the track for three years during the mid-period of the last decade. In 2015 she snared the world 5000m title in Beijing before her unforgettable Olympic glory followed in Rio. In 2017 she claimed 10,000m gold at the World Championships in London to add further gloss to her CV.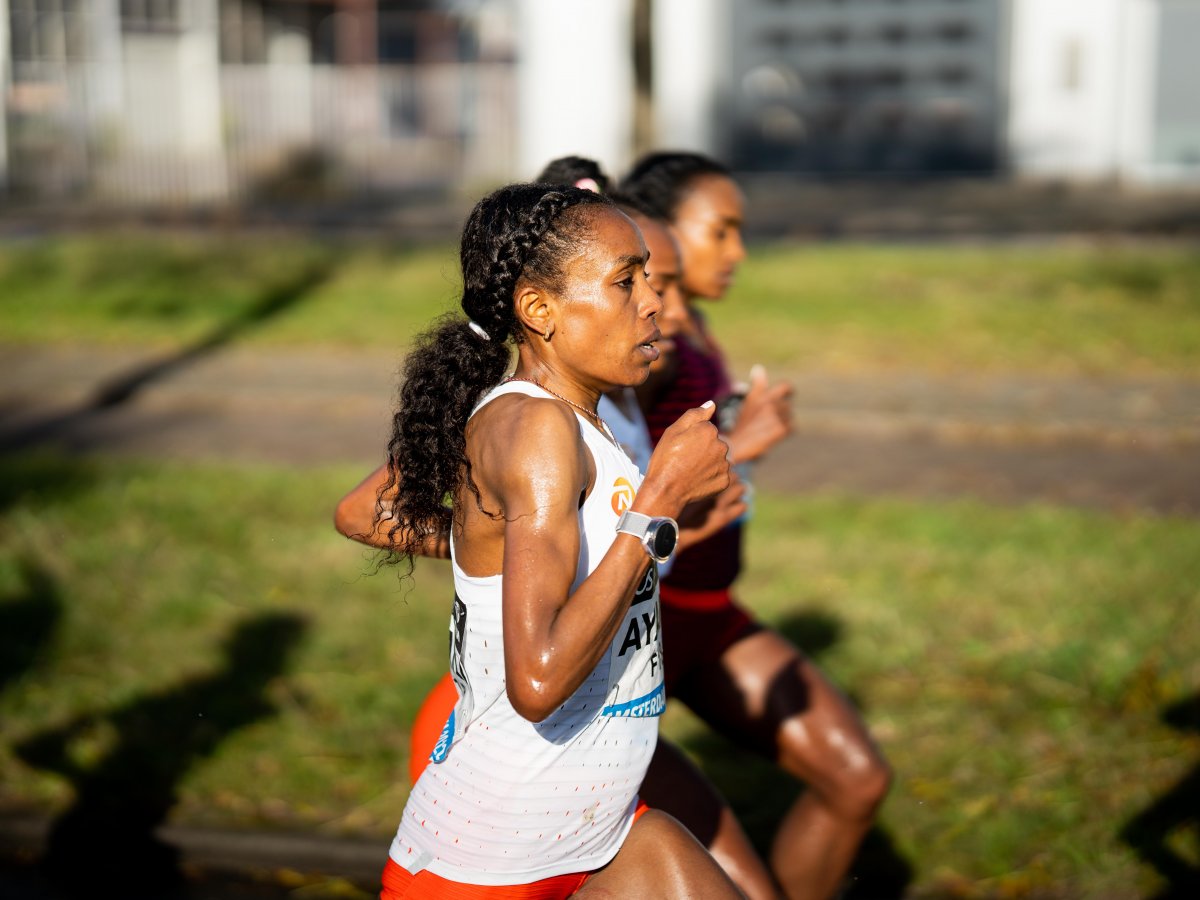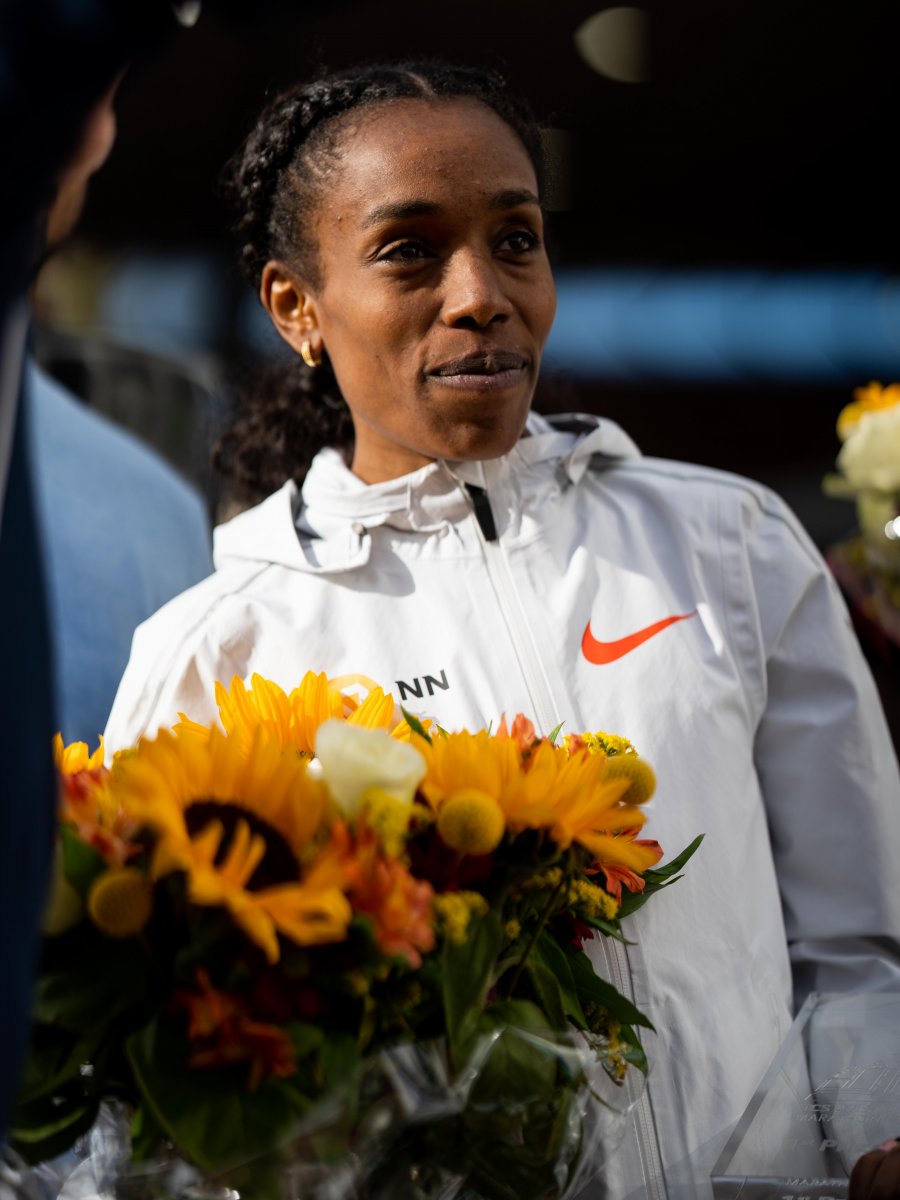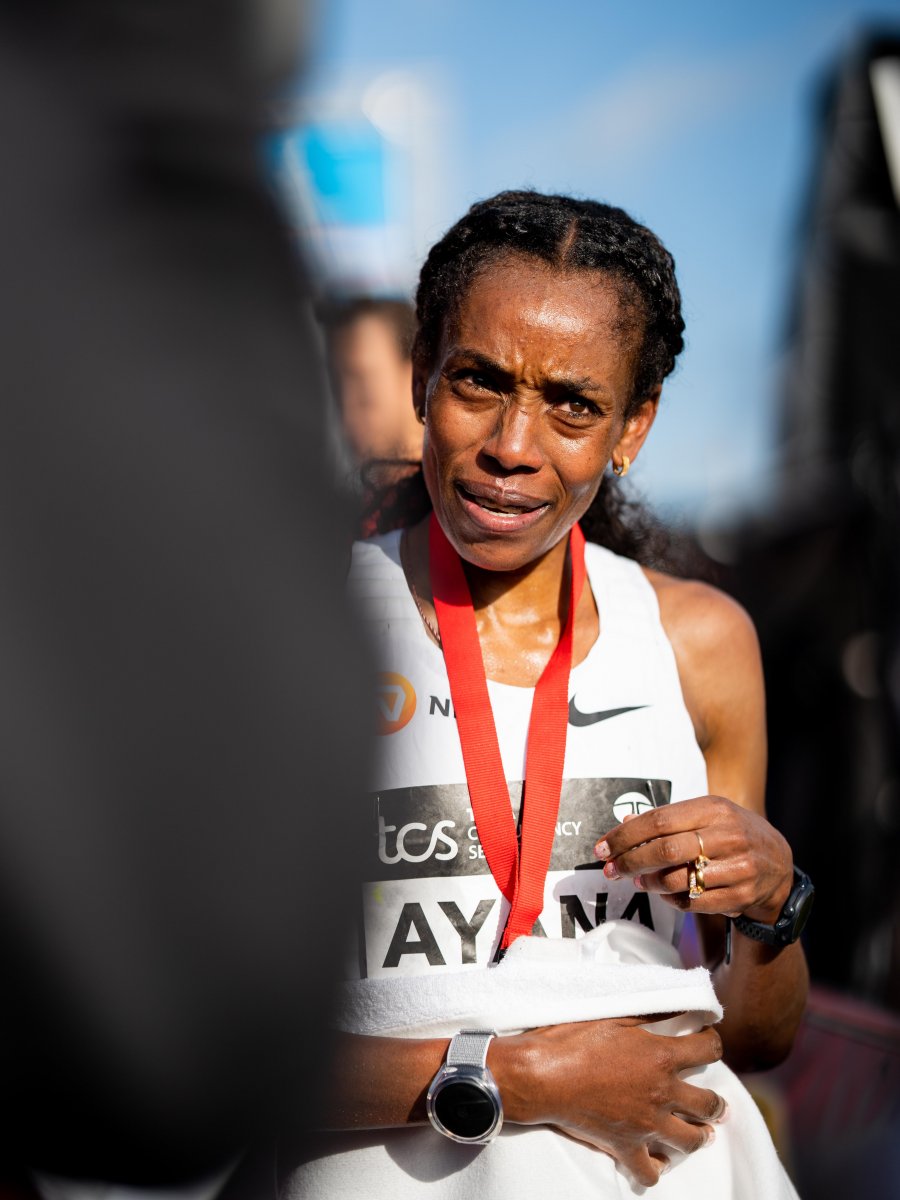 Yet injuries precipitated an unwelcome hiatus to her hitherto glittering career. Cartilage issues led to an operation on both knees and after winning the 2017 New Delhi Half Marathon in 1:07:12 on her debut over the distance from 2018 to 2021 she competed just once – finishing a distant 18th over 3000m at the 2019 Prefontaine Classic in Stanford.
Long-term injury threatened her future in the sport and the respectful and polite Ethiopian admitted to some dark days.
"At times I felt sorry for myself and at times I felt depressed but I never lost hope, I was always hopeful that one day I could come back," she explains.
Almaz was fortunate to have unstinting support from her coach and husband, Soresa Fida. While she also acknowledges the patience shown by her management team at Global Sports Communication.
Following her injury woes, Almaz took more time away from the sport to give birth to her first child – son, Surafel – in November 2020.
But while injuries generated pain and anguish the birth of her son helped reinvigorate her career.
Since the birth of Surafel I now have much more motivation to train and compete.
Just three weeks after giving birth she re-started exercising and gradually built up her fitness. However, the gateway to her return to her world-class best came in January this year after she stopped breastfeeding her son after a period of 14 months, a decision that allowed her to start more serious training.
Initially focused on track after three months or so her coach and management team decided Almaz should take her athletics career in a different direction. "When I returned to running on the track it was challenging and I had lost some speed because of my leg issues," she says. "That is when Soresa and my manager decided I should step up to the marathon."
Training with only a pacemaker for company in the Entoto Mountains, Sendafa, and Sululta just outside Addis Ababa she gradually adjusted to training longer distances.
With Almaz given great guidance by Soresa and support from the NN Running Team, she quickly adapted to the demands of training for the marathon.
Meanwhile, extensive family support has also been critical in allowing Almaz to juggle motherhood and training twice a day with ample rest and recovery.
"My husband, my niece and my husband's sisters take on a lot of the parental responsibility around my training and I could not do it without them," she says. "They have supported me a lot but at the same time I have supported them too, by allowing them a good education. I'm very thankful to them."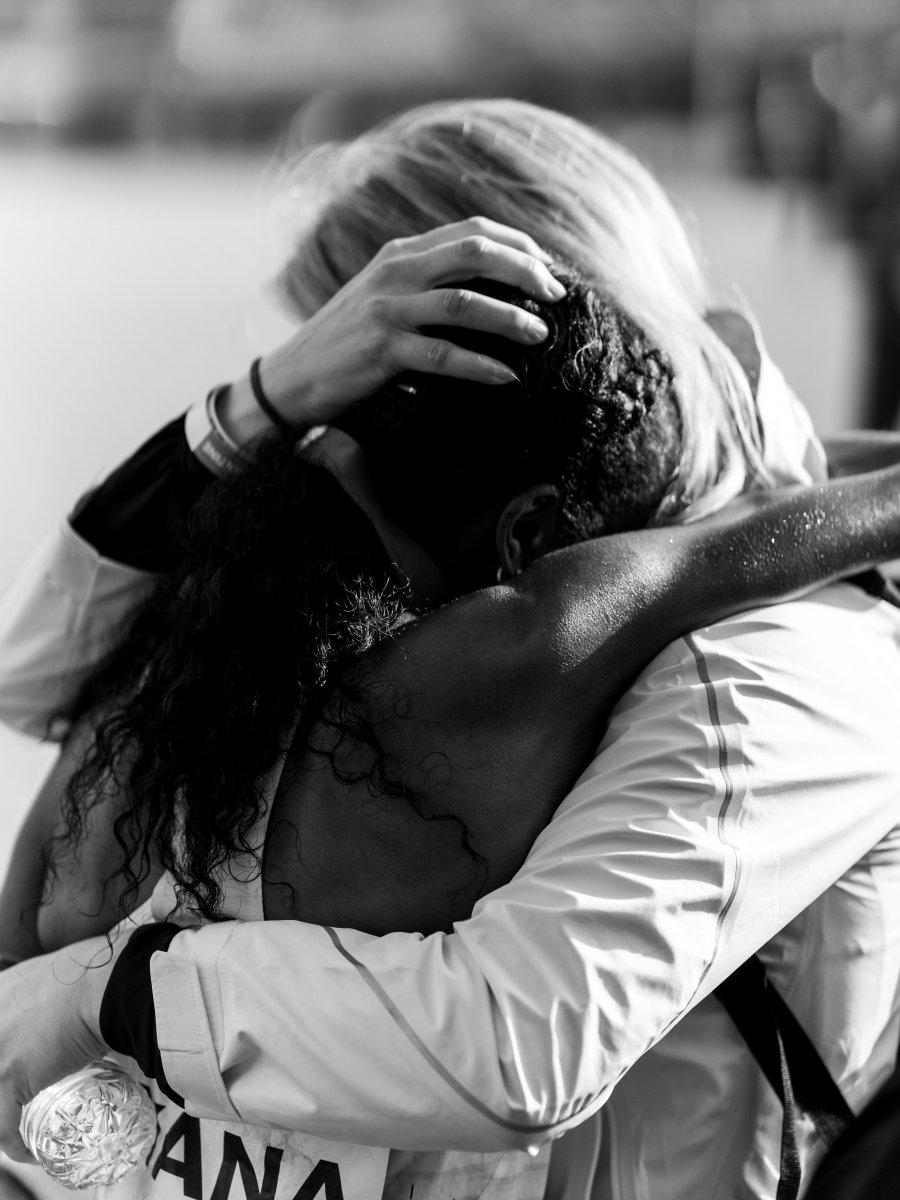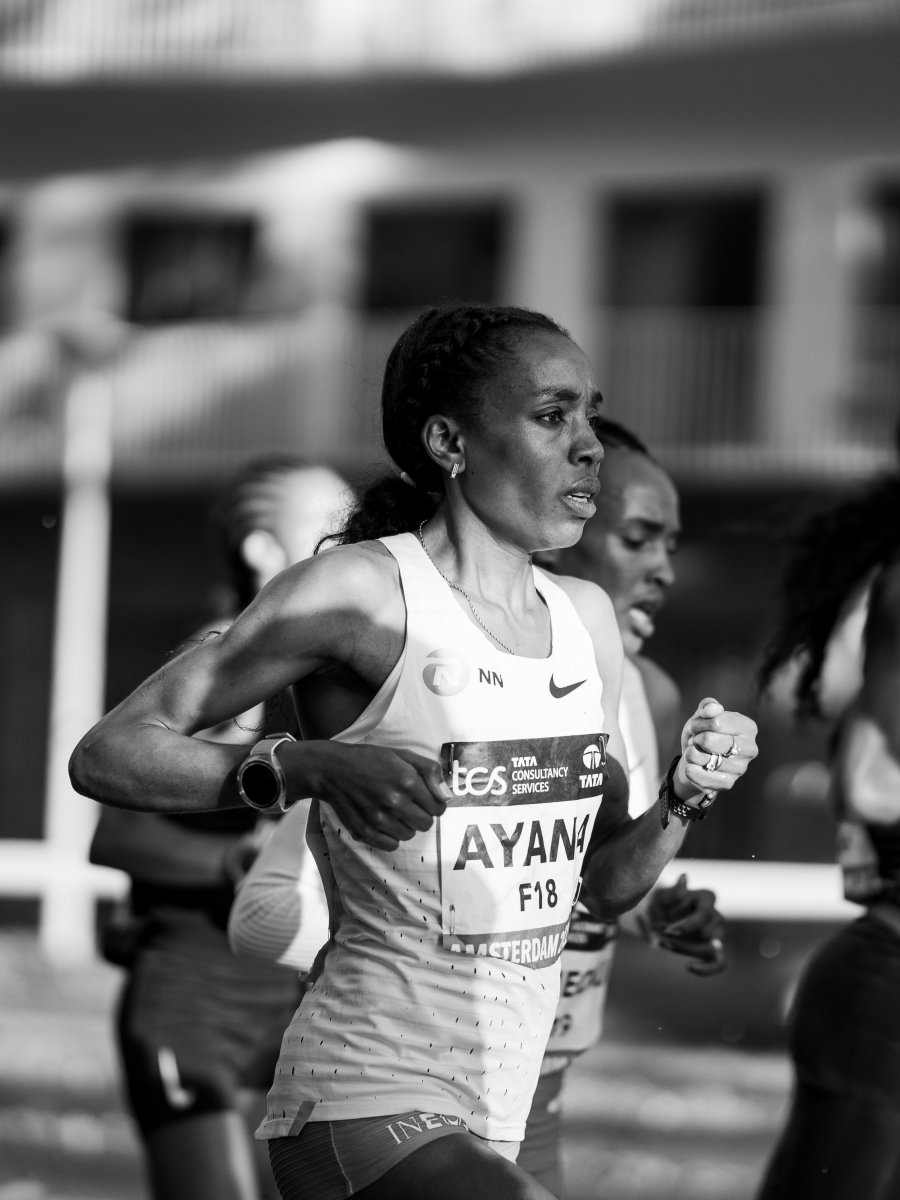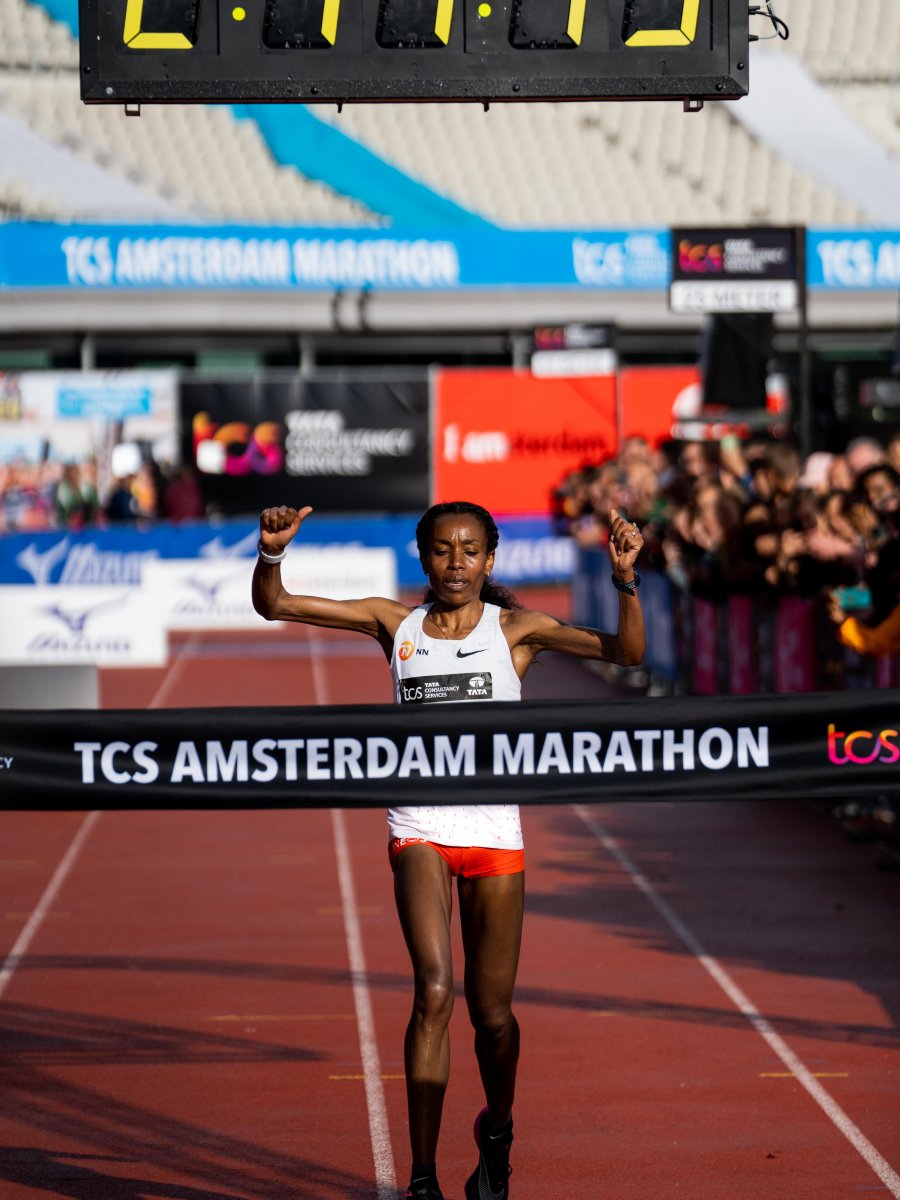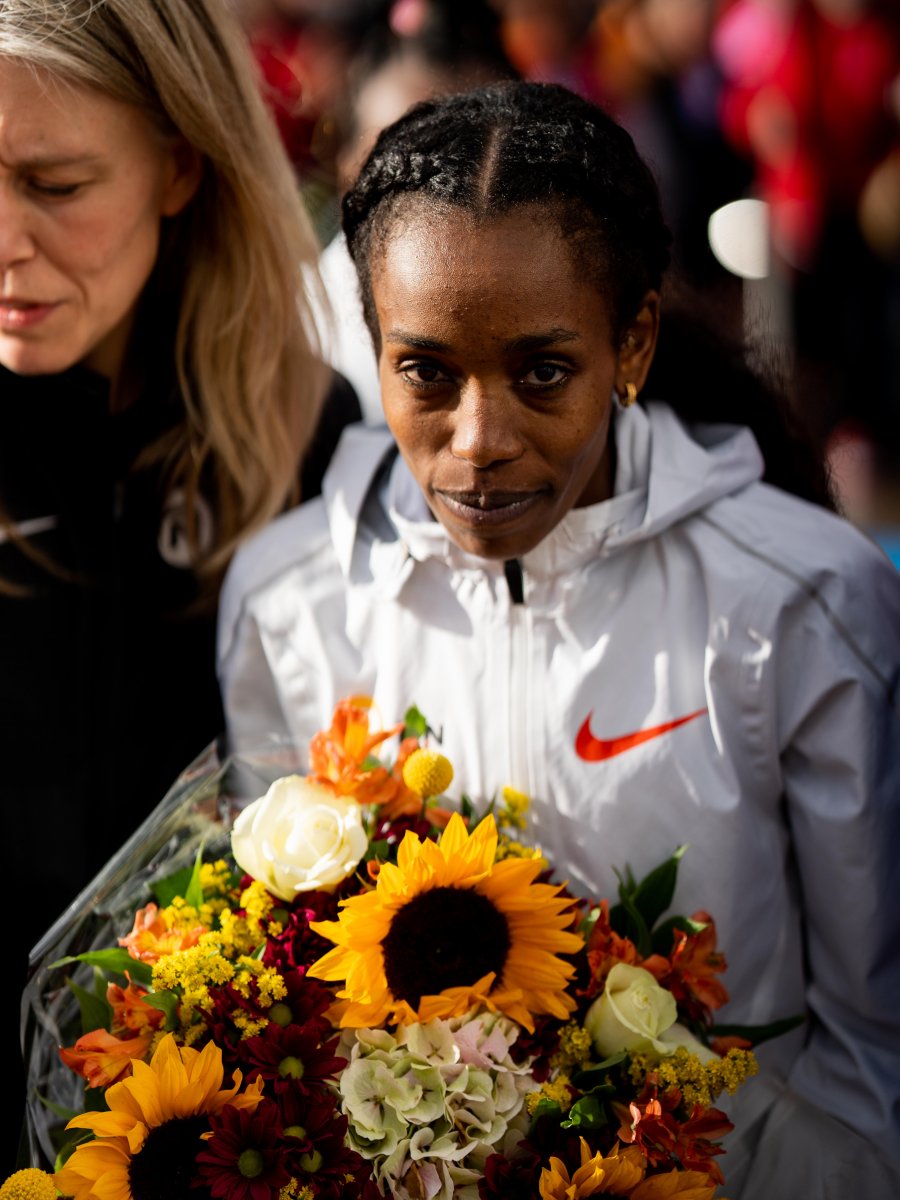 In her first race in three years she ran a solid half marathon in Madrid in April, placing fifth in 1:08:22. Two decent track outings followed over 5000m and 10,000m during the summer before in her final preparation race ahead of her debut marathon she recorded a handy half marathon PB of 1:07:10 for third in the Great North Run.
Struggling with an Achilles tendon issue at the time she was satisfied with her efforts on Tyneside before focusing on Amsterdam. Thanks to some top-class physio support from the NN Running Team and a change in emphasis from speed to longer workouts the injury settled down ahead of her appearance in Amsterdam – although as Almaz admits it was a step into the unknown. "Given that it was my first marathon I knew it would be a challenge and it was difficult to say what would or what would not happen," she says with honesty.
The third fastest 10,000m woman of all-time need not have worried. The race went much better than she imagined. Consistently churning out 3:12-3:13 per kilometer times having set a target of 3:17-3:18 she wanted to push harder at 30km when locked in a three-way fight for victory with her fellow Ethiopian athletes - NN Running Team team-mate Tsehay Gemechu and Genzebe Dibaba.
"I wanted to push more but my coaching team told me to be patient and take it easy," she explains. It proved a smart piece of advice. Almaz bided her time before making her winning move around 37km to go on to claim a 45-second success from Dibaba. Tsehay also impressed on her debut placing third in 2:18:59.
"As I crossed the line it was very difficult to control my emotions," Almaz says.
Before the race, I was very nervous because I thought it would be very tough but after I ran my first marathon I realized there is nothing to be afraid of.