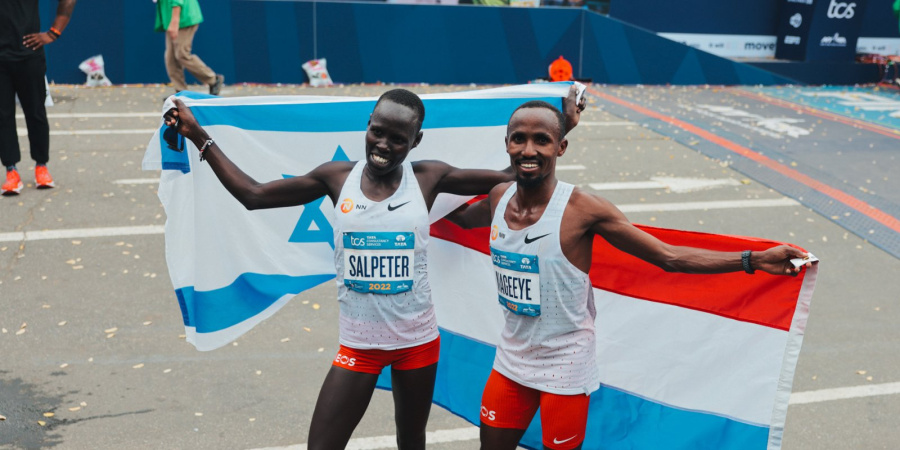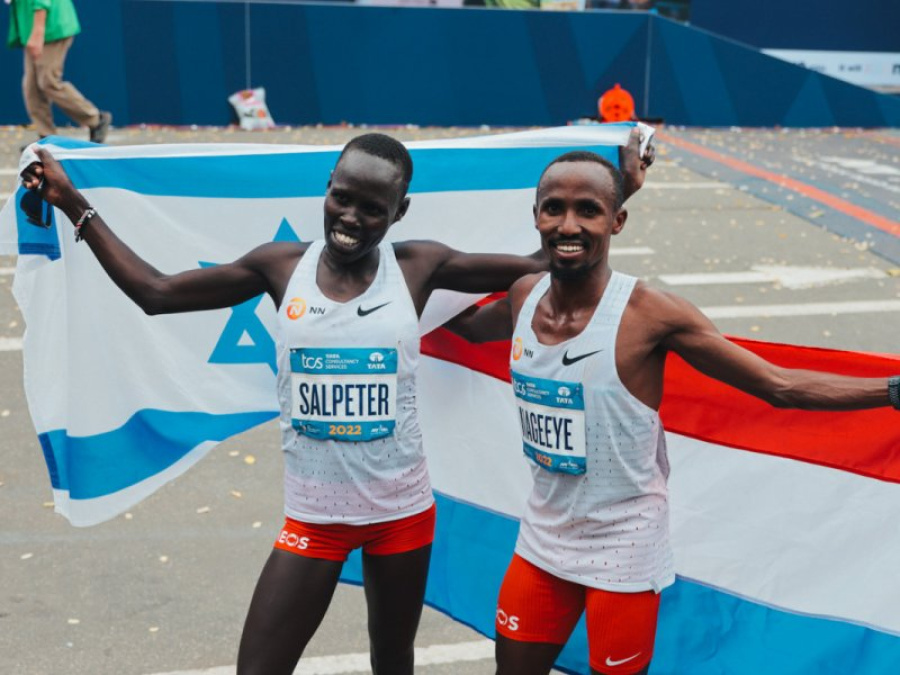 Women's race
Lonah Salpeter executed a performance of supreme patience, resilience, and endeavor to place second in a compelling women's race at the 2022 TCS New York City Marathon.
Despite experiencing a relatively limited marathon-specific preparation following her medal-laden summer - highlighted by a World Championship marathon bronze and a 10,000m bronze at the European Championships - she recovered from her exertions to produce another top-quality display.
In an epic tussle, Lonah showing admirable initiative hit the front in the final several kilometers and shrugged off the attentions of all her rivals bar Kenyan Sharon Lokedi. Grimacing with the effort, the Israeli athlete turned up the heat but Lokedi - on her marathon debut - bravely responded to the challenge and in the final mile opened up a small but decisive gap.
In temperatures touching 23 degrees Celsius the Kenyan crossed the line first in 2:23:23 to claim a narrow seven-second victory from the spirited NN Running Team-athlete.
"I'm halfway happy because I knew I could win, but I had a limited build-up of three weeks of specific marathon training and that is not enough," explained Lonah post-race. "But the important thing was I competed for my team and I was happy to represent my team. The support of the NN Running Team along with my family is what motivates me."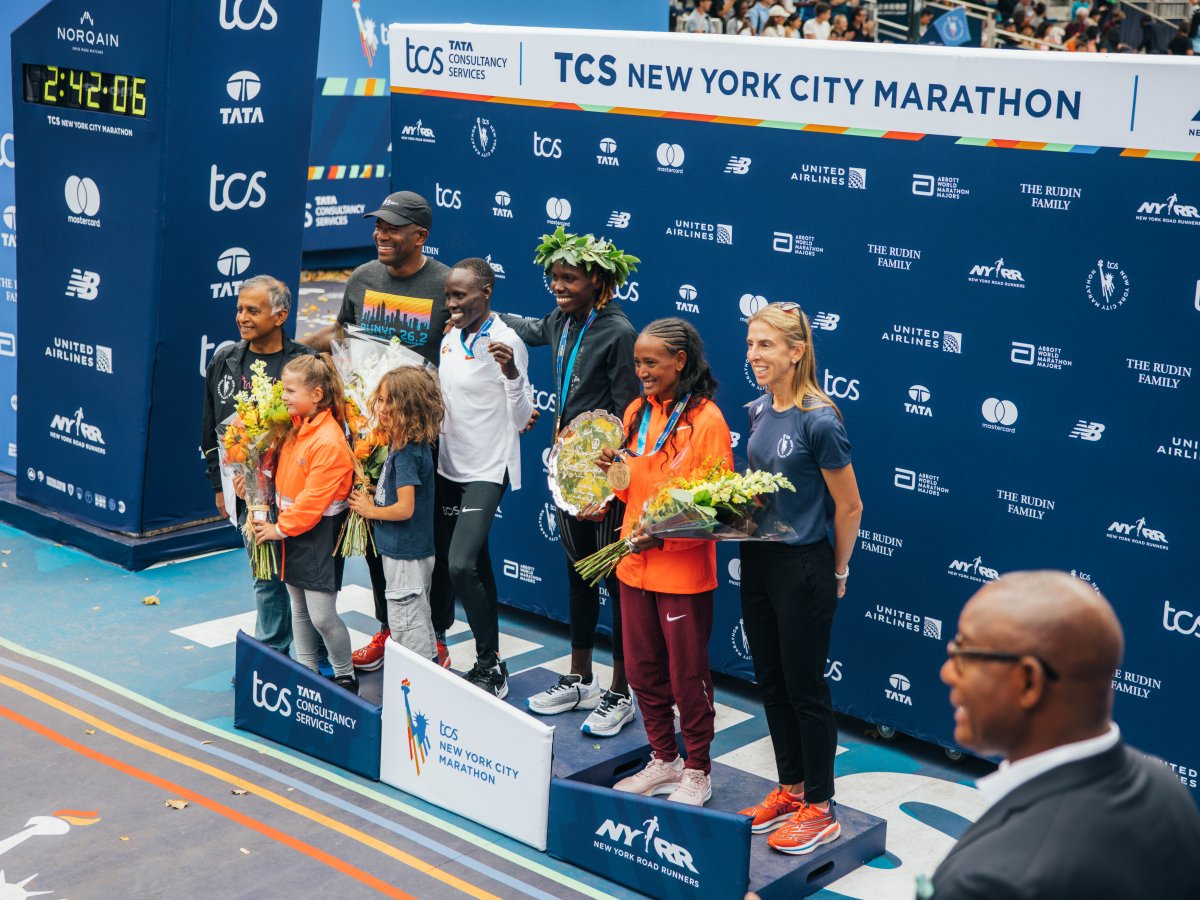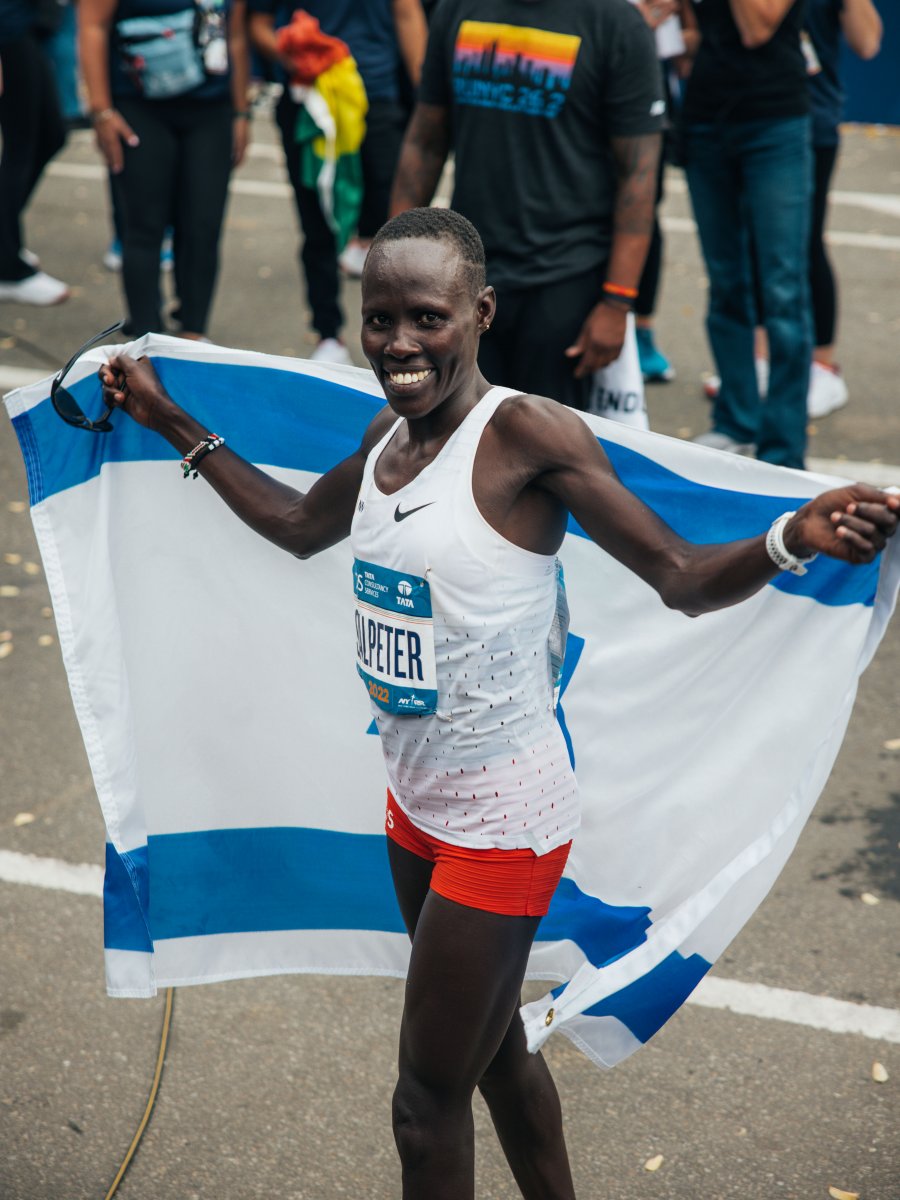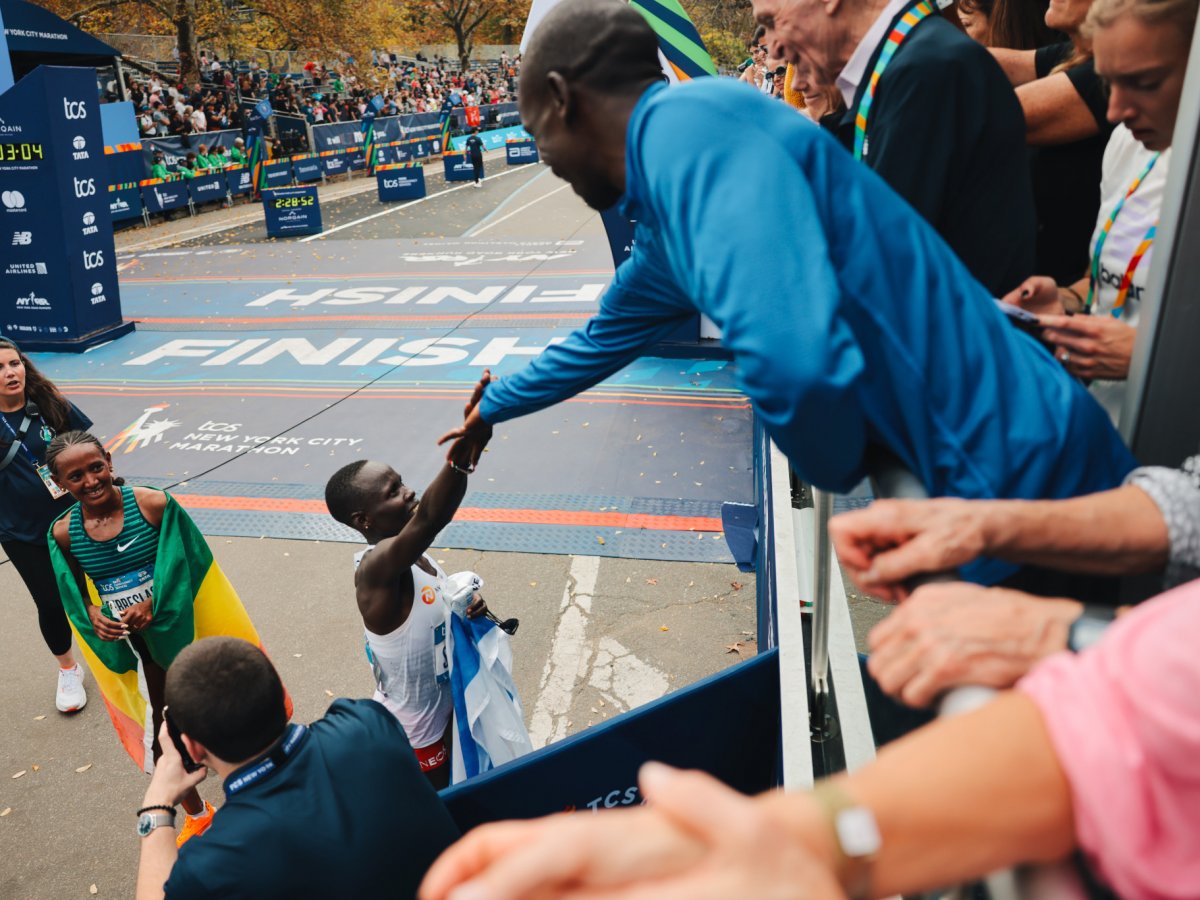 "When I enter a race I expect to win, I don't expect to lose. The race was challenging for me but it was a tough schedule following the World Championships and European Championships, so to end my season well, I am happy."
The pace was conservative from the gun as the lead group passed 10km in 34:24 and then a lead group of eight – including Lonah - hit the halfway split in 1:12:17.
By 30km, however, the 33-year-old NN Running Team-athlete had drifted 11 seconds behind a three-strong lead group containing world champion Gotytom Gebreslase of Ethiopia, two-time former world 5000m gold medalist Helen Obiri and her fellow Kenyan Viola Jeptoo.
Nonetheless, Lonah was far from out of the race, and sensibly biding her time she and Lokedi latched on to the front group.
As the race advanced to its absorbing crescendo, Jeptoo was the first to crack followed by Obiri and then Gebreslase leaving Lonah out front with Lokedi.
The Israeli was the first to make her move but the stubborn Kenyan proved too strong in the latter stages to claim a memorable win.
I learned from the race that patience pays and to listen to what my coach says. He told me to be disciplined and follow the instructions.
"I think I have made Israel and my team proud and I'd like to thank all the support I've received from back home. I now have a lot of messages to answer."
Men's race
Olympic silver medalist Abdi Nageeye went some way towards making up for the disappointment of dropping out of the World Championship marathon in July to climb the podium in third with a rock-solid outing in the Big Apple.
The Dutchman, who blasted to a national marathon record when winning in Rotterdam in April, was dropped by eventual winner Evans Chebet on Queensboro Bridge and although the victory was beyond him he valiantly stuck to his task to claim third in 2:10:31 – almost two minutes behind the race victor.
"I came here for a first or second place, so I am not satisfied but I did show guts during this race and that's why I'm proud of myself," explains Abdi. "After the disappointment of the World Championships, it was important to take a podium spot."
"I felt a lot of pressure, but I said to myself, 'Abdi if you just do your job, you will get top three. There are four favorites and you can't be the last of the four'. From those words and my training sessions I took a lot of confidence."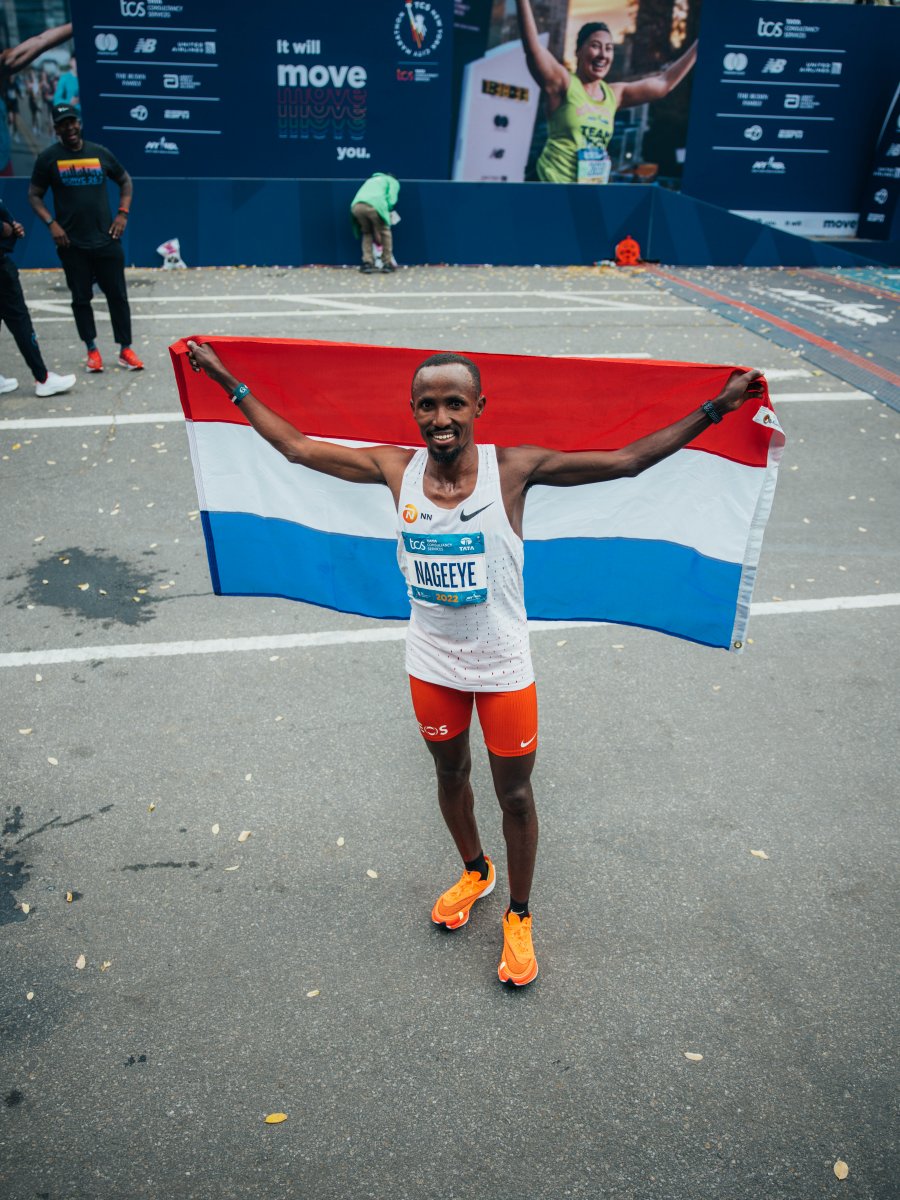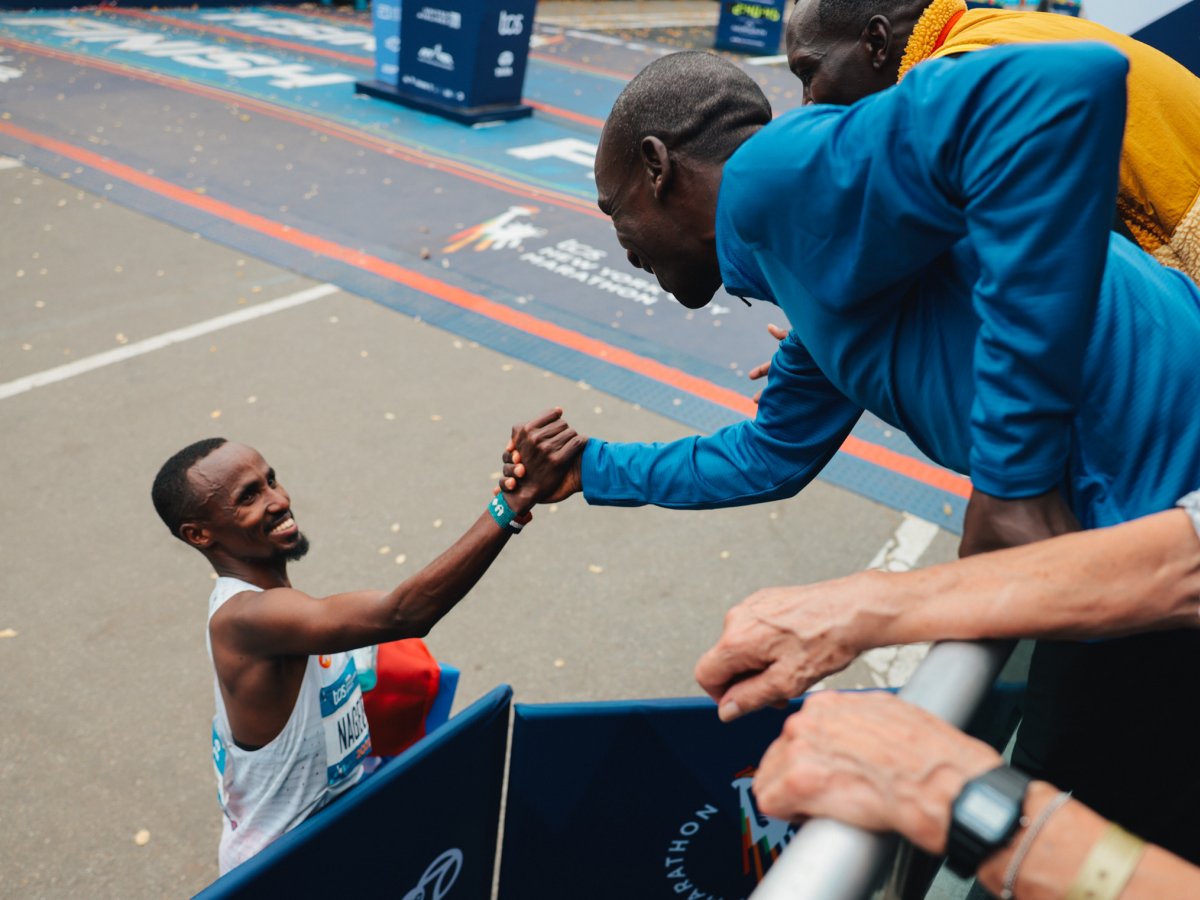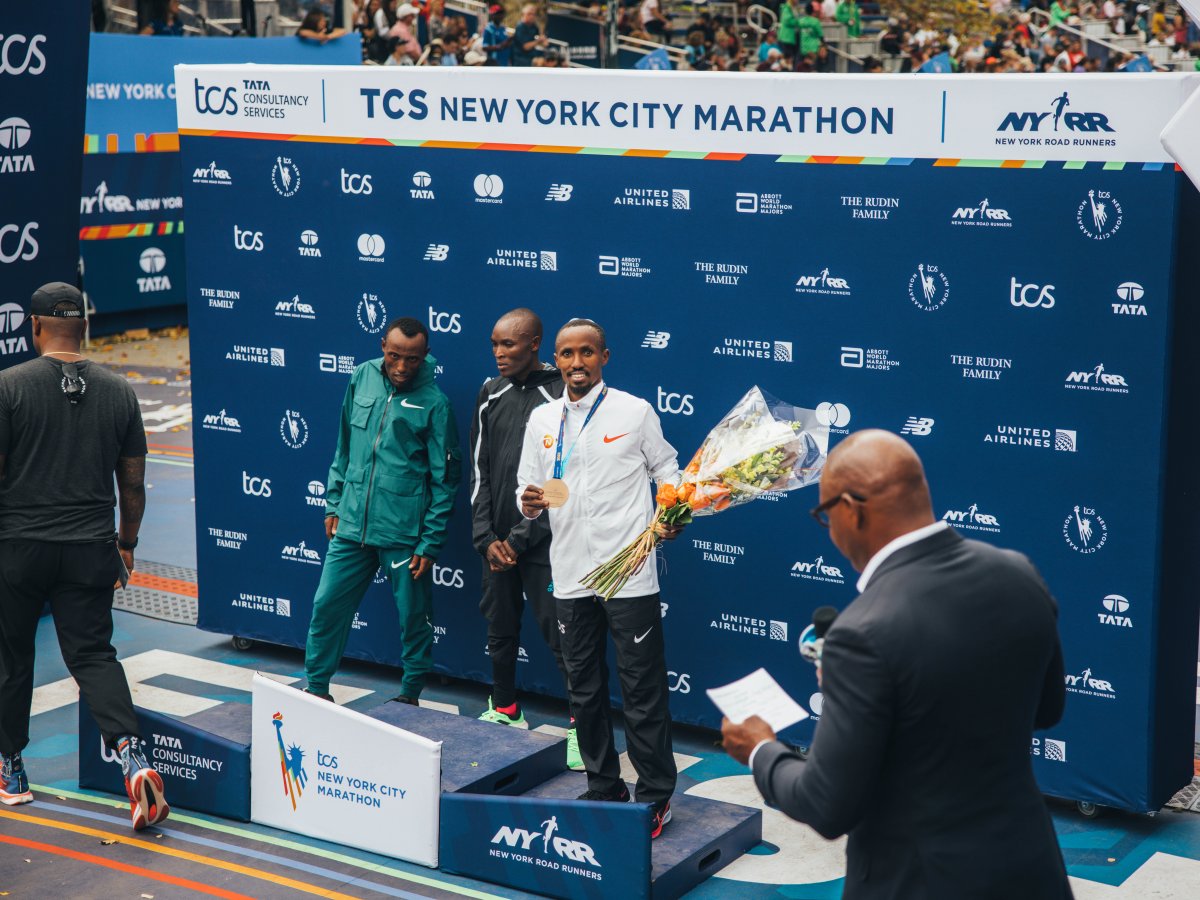 Brazilian Daniel Do Nascimento blew the race wide open by bombing through the first 10km in 28:42 and by halfway – reached in a blistering 1:01:22 - he held a lead of more than two minutes on the six-man chasing pack, which included Abdi.
As the Dutch athlete became detached from Chebet crossing the East River he settled alongside Ethiopian Shura Kitata as the pair worked together in pursuit of the Kenyan.
Do Nascimento paid the ultimate price for his red-hot early pace, collapsing while leading at around 32km - handing the initiative to Chebet.
Kitata pulled clear of Abdi and while the Ethiopian produced a strong late surge – he could not quite catch the victorious Chebet (2:08:41) finishing 13 seconds adrift in second place.
The 33-year-old Abdi running alone would not, however, be denied his podium spot.
"I was very worried about Do Nascimento because he went away very fast," reflected Abdi post-race. "He's a 2:04 guy, it seemed like I was the only one worried about him, I wanted to close the gap on him and it took a lot of energy out of me."
"The lead group broke a couple of times and I definitely didn't want to let Chebet go. But at some point, you have to admit the distance is too big. Then I thought, okay, maybe it is better to wait for the second group and try to work with them."
At some point, Kitata was gone and I was number three but with the New York Marathon it is not about the time but the finishing position.