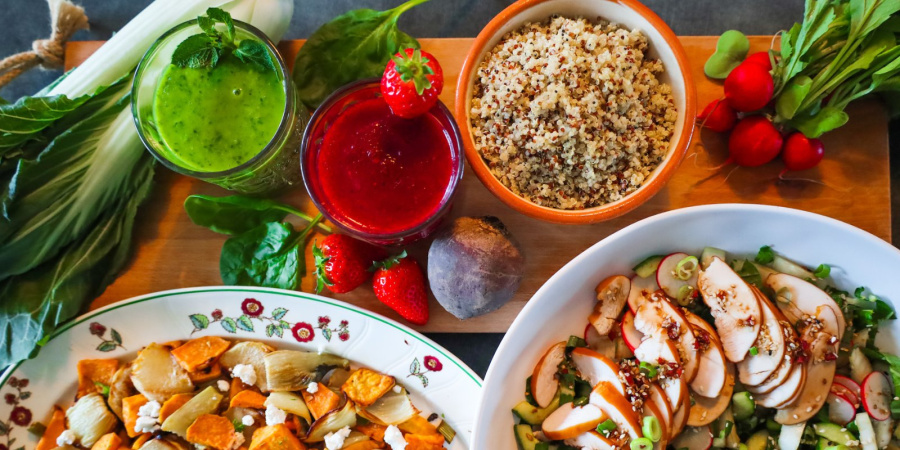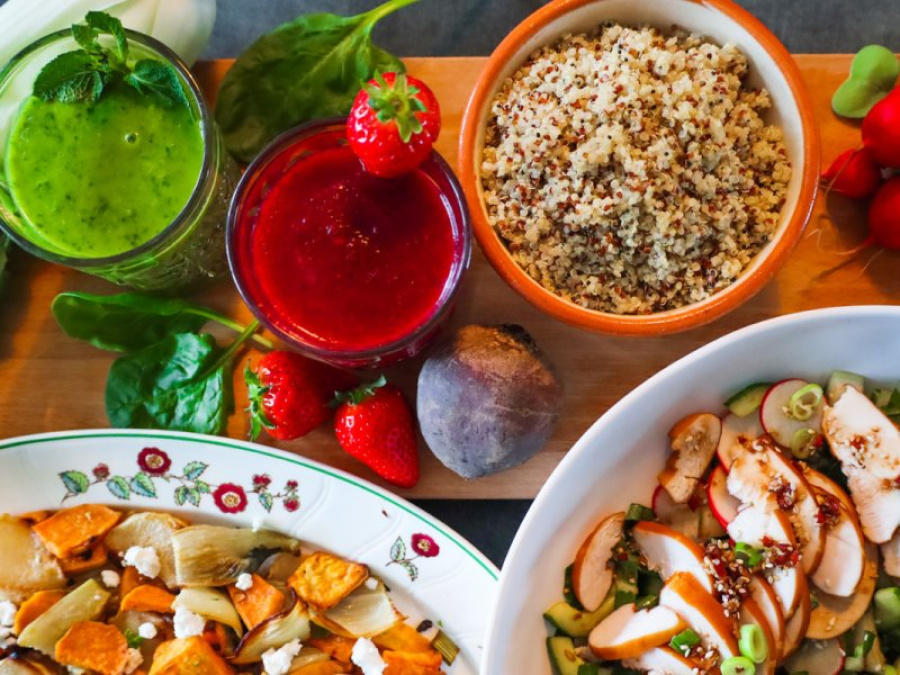 For the last few percent of performance improvement, NN Running Team athletes sometimes have to look at specific effects of substances in food. This #foodfriday we highlight dietary nitrate supplementation in natural food sources. Let's get into it.
An interesting concept has developed following the finding that dietary nitrate supplementation can improve exercise performance via a reduction in the oxygen requirement at a given submaximal exercise intensity like a long run. Unprocessed plant sources with a relatively large amount of nitrate such as green vegetables may improve endurance performance. The natural substance nitrate is converted into nitric oxide in the body, which encourages your body to widen the blood vessels and improves the flow of oxygen-rich blood to your muscles. This can help to reduce fatigue during exercise. Nitrate-rich foods can also help to reduce resting blood pressure, which is important for overall cardiovascular health.
Beetroot juice is currently the most popular for ingesting sufficient quantities of dietary nitrate to affect oxygen uptake and exercise performance. Chronic ingestion of nitrate per day, or for a period of 6-7 days prior to your performance, may be slightly more effective than a single acute pre-exercise dose.
Unprocessed nitrate-rich plant sources:
Leafy green vegetables, such as spinach, arugula, lettuce, and kale
Beets and a popular means of ingesting nitrate is drinking beetroot juice
Bok Choi
Broccoli
Cabbage
Celery
Collard greens
Cress
Fennel
Kohlrabi
Parsley
Radishes
Rhubarb
Turnips
Watermelon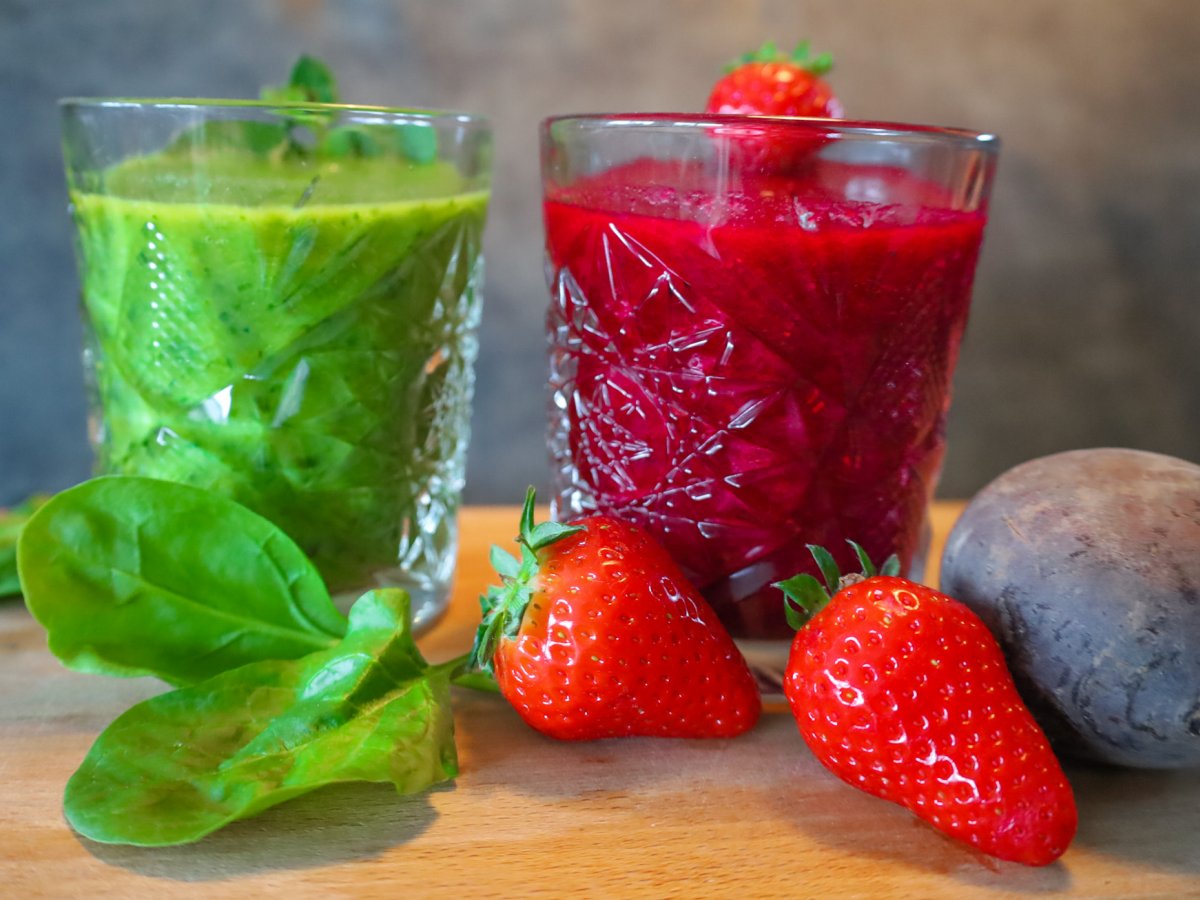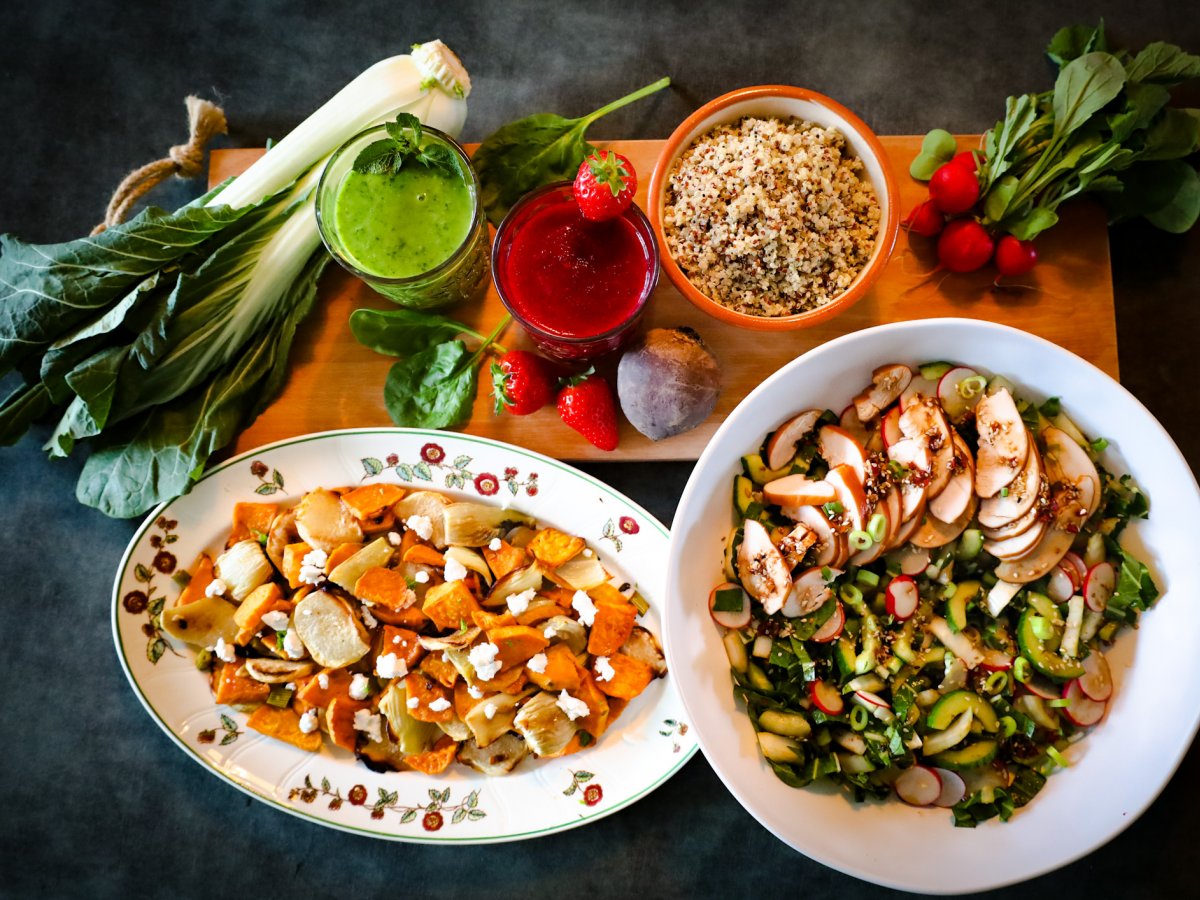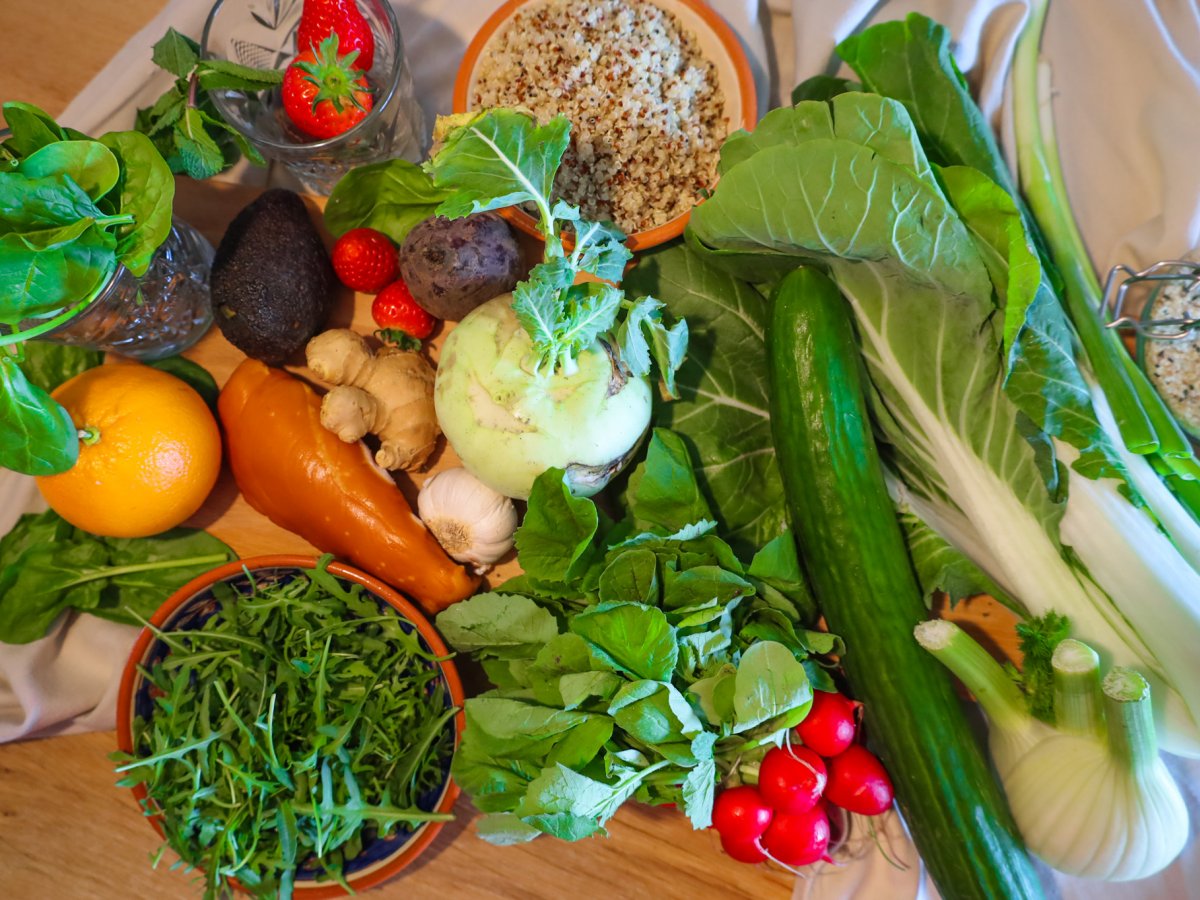 What: Two examples of smoothies, a salad, and a (side)dish with nitrate-rich food sources.
Why: Because a diet with consciously chosen nitrate-rich vegetables, such as green leafy vegetables, can make a positive contribution to your blood pressure, the blood supply to the muscles, and performance and recovery.
How: The practical ways you can incorporate it into your diet: be creative and make up your dishes, smoothies, and salads with the above-mentioned vegetables!
When: Include nitrate-rich foods in your daily diet or purposefully a week in advance of a performance run
Beetroot-strawberry smoothie
Ingredients:
1 cup frozen or fresh (straw)berries
1 medium-sized beet, cooked and peeled (pre-cooked)
200ml water (more to your liking)
Instructions:
Use pre-cooked red beets or add one whole beet, skin on, to a pot of boiling water and boil for about 40 minutes until a fork can easily pierce through it.
Let cool, and remove the skin (skin will peel easily once cooked).
Add all ingredients to a blender and blend until smooth.
If necessary, add some water to dilute the smoothie.
Spinach smoothie
Ingredients:
½ Avocado pulp
1 orange (peeled)
6 to 8 mint leaves
1,5 hands of washed spinach
200ml water
Optional ½ lime juice
Instructions:
Mix the water with the mint, avocado, orange, and spinach in a blender until smooth.
If necessary, add some water to dilute the smoothie.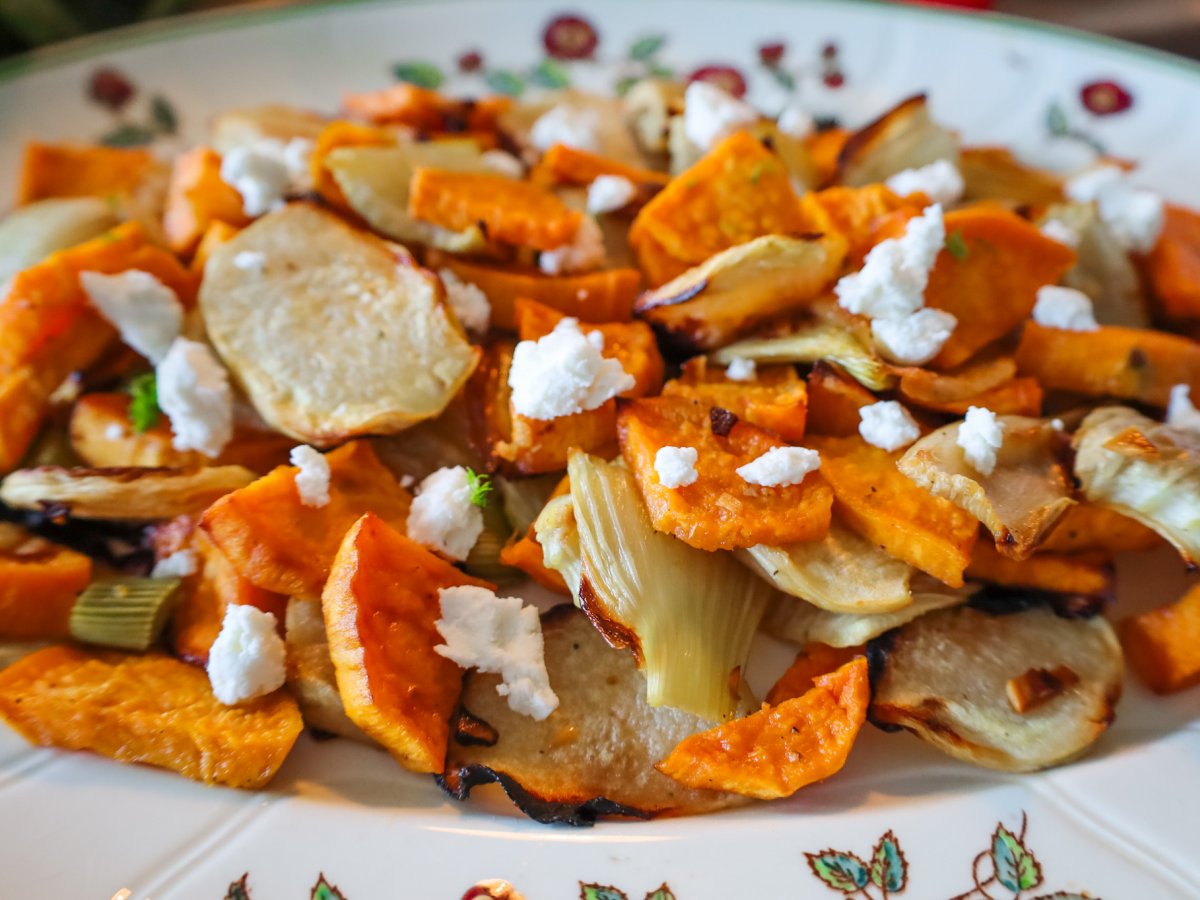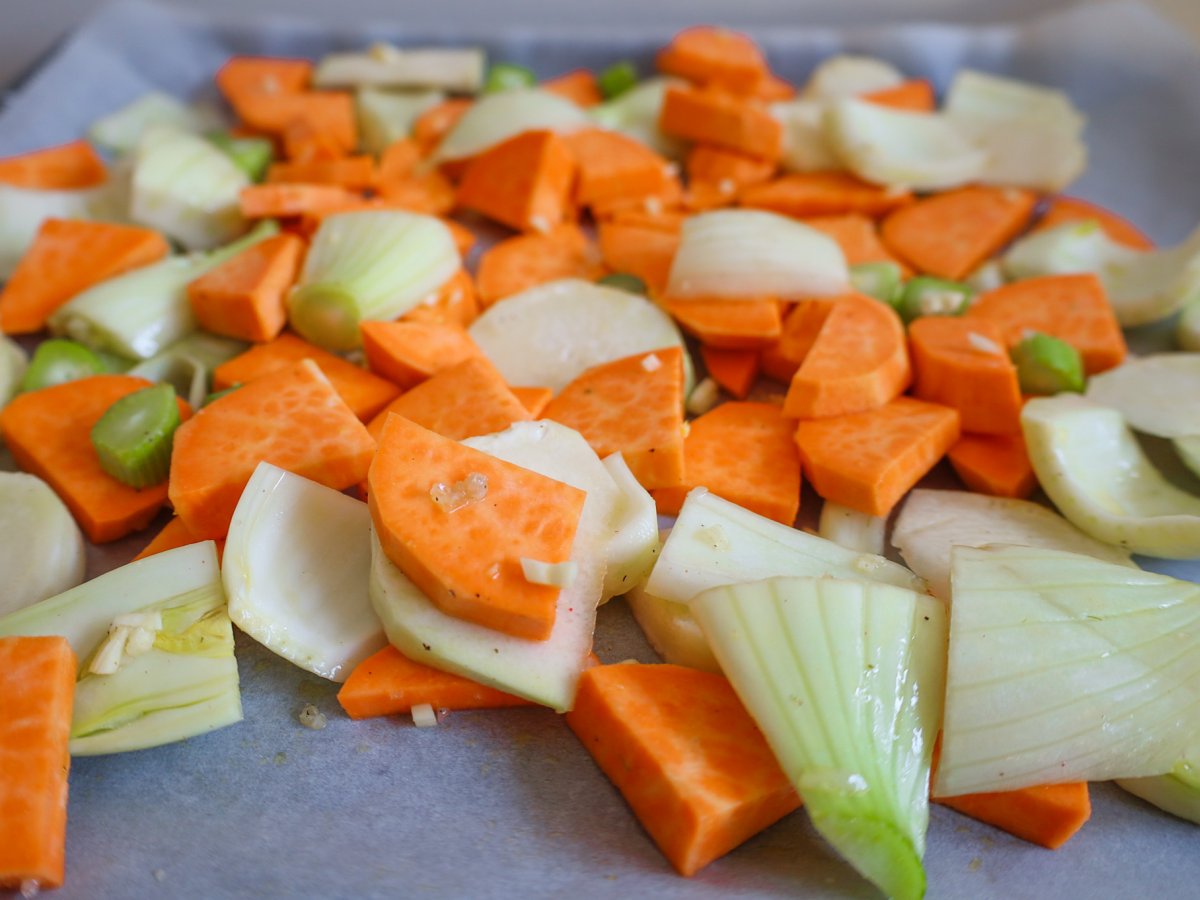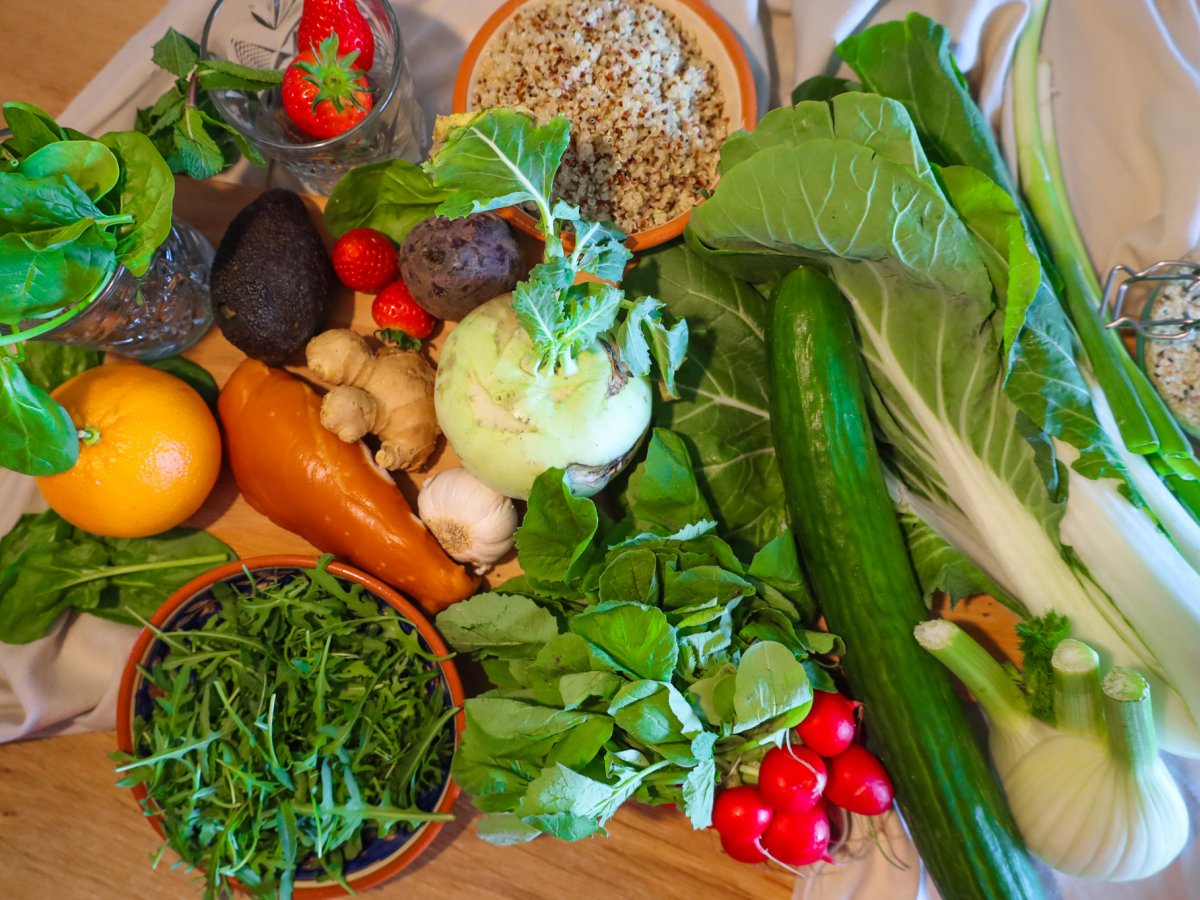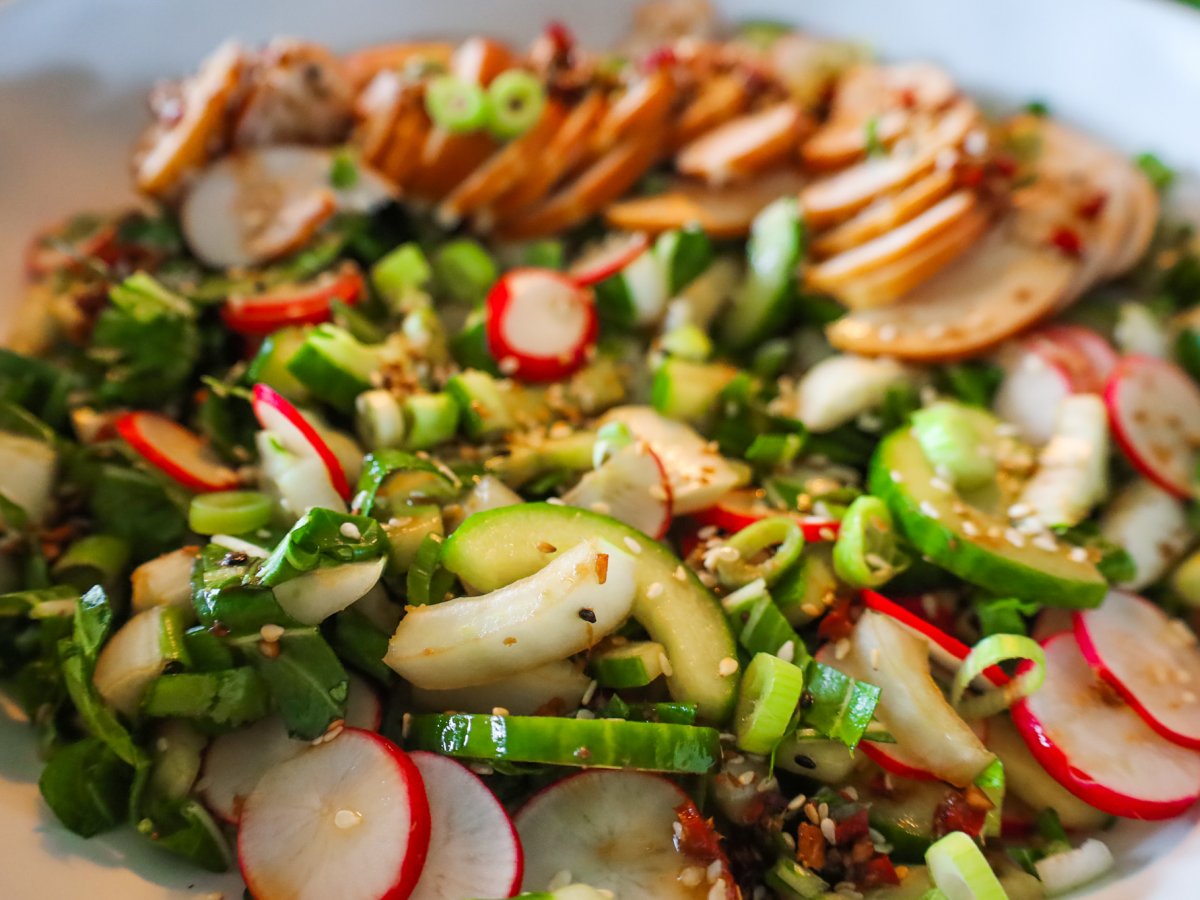 Roasted kohlrabi, fennel, and sweet potatoes
Ingredients:
1 kohlrabi bulb, peeled
1 fennel
1 big sweet potato
2 tablespoons olive oil
1 clove garlic, minced
salt and pepper to taste
Optional cheese (parmesan, goat, or feta) as a garnish
Instructions:
Preheat the oven to 400°F/200°C degrees
Peel and cut the kohlrabi, fennel, and sweet potato into rough slices.
Combine olive oil, garlic, salt, and pepper in a large bowl. Toss the slices in the oil mixture to coat. Spread the vegetables on a single layer on a baking sheet. After 45 minutes in the oven, toss the vegetables halfway. You can serve it hot or cold, and with or without the cheese topping.
Bok choi salad
Ingredients:
4 big bok choy leaves sliced (both the green and white parts)
½ cucumber sliced
8 radishes cut into thin slices
1 spring onion (both the green and white parts)
1 smoked chicken fillet
150 grams of quinoa (to complete the salad)
Dressing:
3 tbsp soy sauce
½ lime juice
1 tsp honey
2 tsp sesame oil
1 clove garlic grated/pressed
1 tsp fresh ginger grated
0.5 red pepper finely chopped
2 tsp sesame seeds
Instructions:
Cook the quinoa according to the instructions on the package.
Put the bok choy, cucumber, radish, and spring onion together in a bowl.
Spoon about ½ of the dressing through it and gently mix everything.
Put the smoked chicken on top and divide the other half of the dressing over the chicken and salad as a topping. Serve it with the cooked quinoa, which can be served hot or cold.
Keep in mind; consuming more nitrate-rich food is not always better… An excessive amount can, among other problems, cause gastrointestinal discomfort. You don't want that during an endurance run!