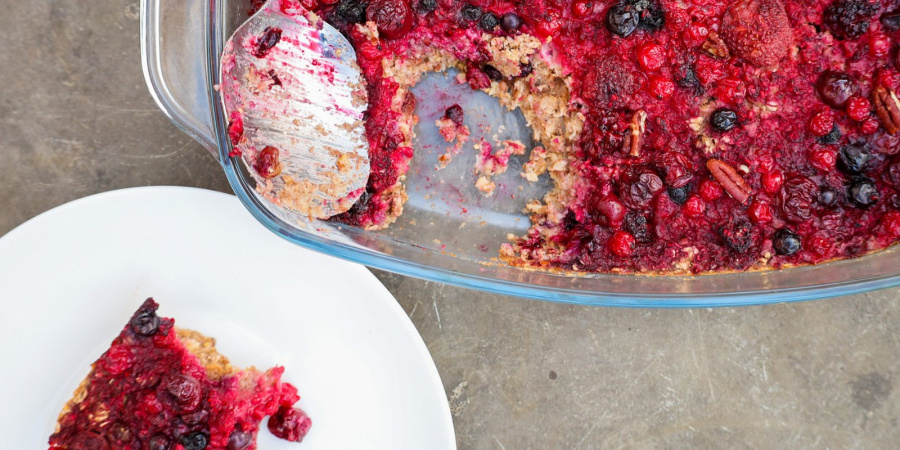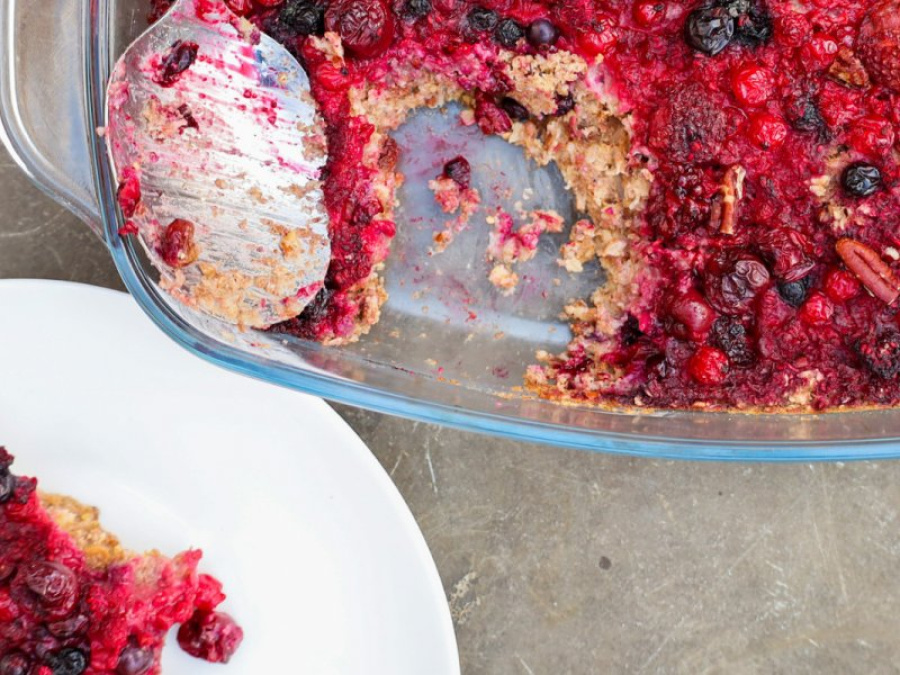 Do you ever find yourself rushing in the morning? Maybe you wake up early to squeeze in an endurance run before work, or you have a busy morning routine with the kids that leaves little time for a healthy breakfast?
Imagine having a breakfast that includes nutritious and primal ingredients like teff, oats, nuts, linseeds, raisins, and red berries. The NN Running Team athletes particularly appreciate this simple dish because they can easily prepare it in the evening and simply put it in the oven before or after their running training.
So, why did we choose these specific ingredients?
Teff: An Ethiopian ancient gluten free whole grain. Rich in complex carbohydrates, which provide a steady release of energy. It also contains a good amount of protein, fiber, iron and calcium.
Oats: Great source of carbohydrates and also release energy slowly and help maintain stable blood sugar levels.
Linseed/flaxseeds and nuts: Rich in omega-3 fatty acids, fiber and protein. The main reason to add are the Omega-3s, which have anti-inflammatory properties, which can help reduce exercise-induced inflammation.
Raisins: A natural source of carbohydrates, providing quick energy during a workout.
Red berries: Packed with vitamins, minerals and antioxidants. They are particularly rich in vitamin C, which supports immune function and help combat exercise-induced oxidative stress.
Coconut oil: Easy to digest and also produces a longer sustained energy, and provides the smoothness.
(Raw) salt: For the electrolyte balance and the flavor
If you're planning to have this breakfast before a competition, it's best to omit the nuts and linseeds. These ingredients are rich in fiber, which can potentially cause gastrointestinal discomfort.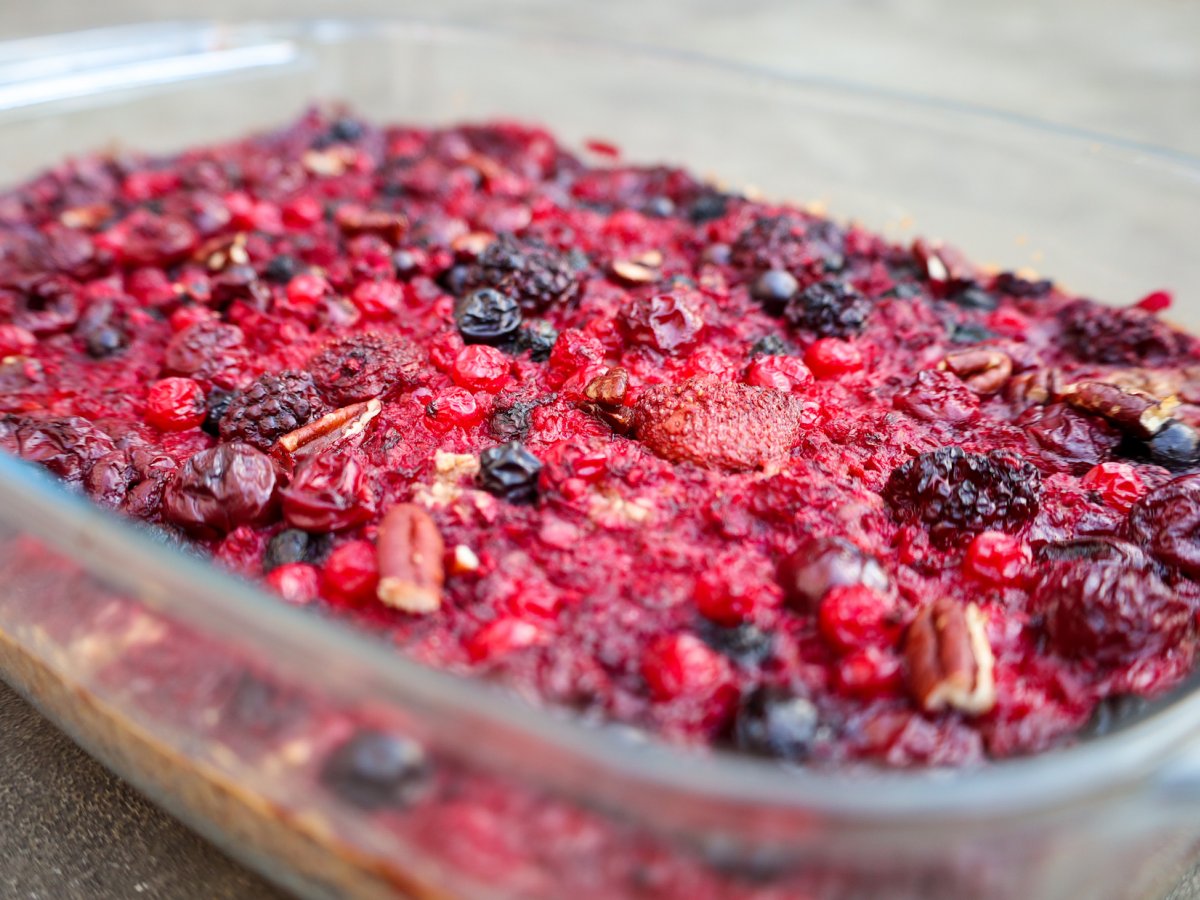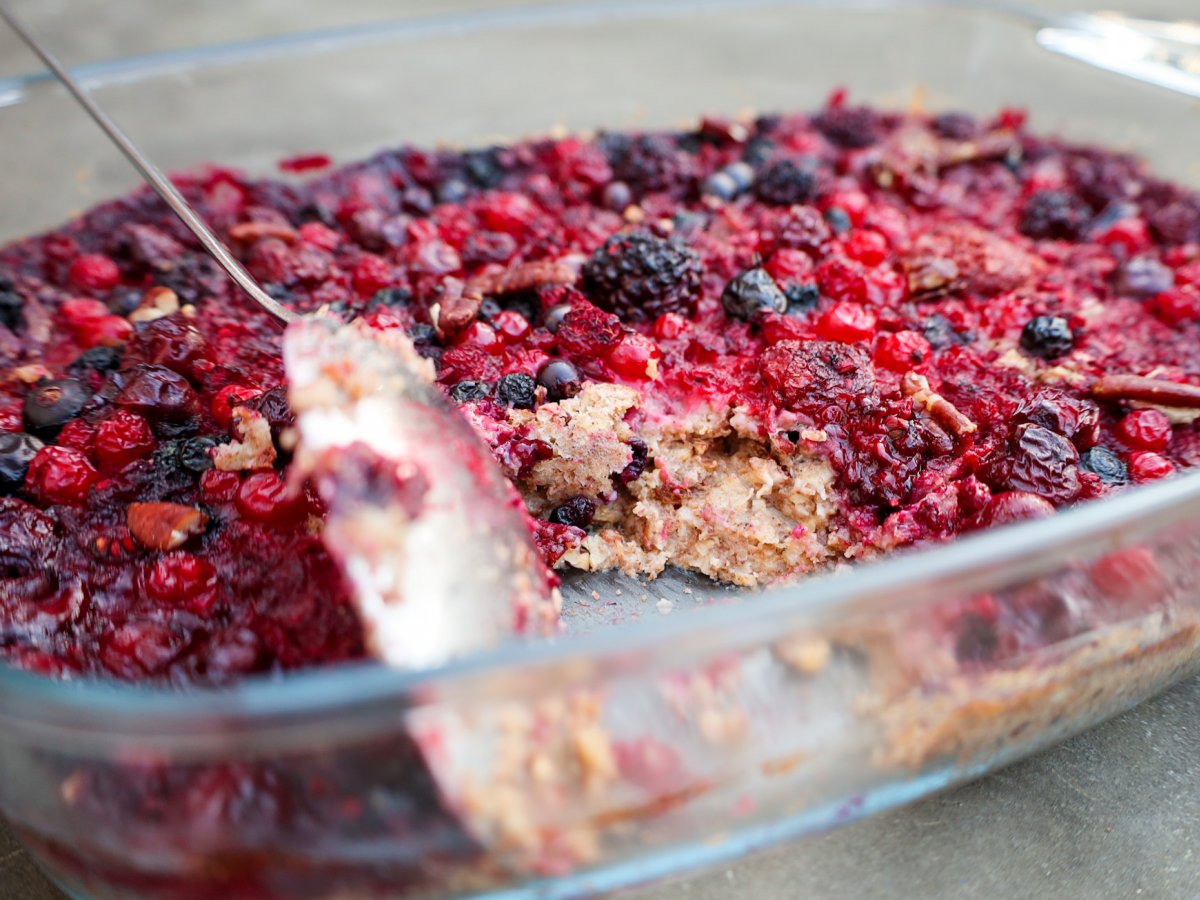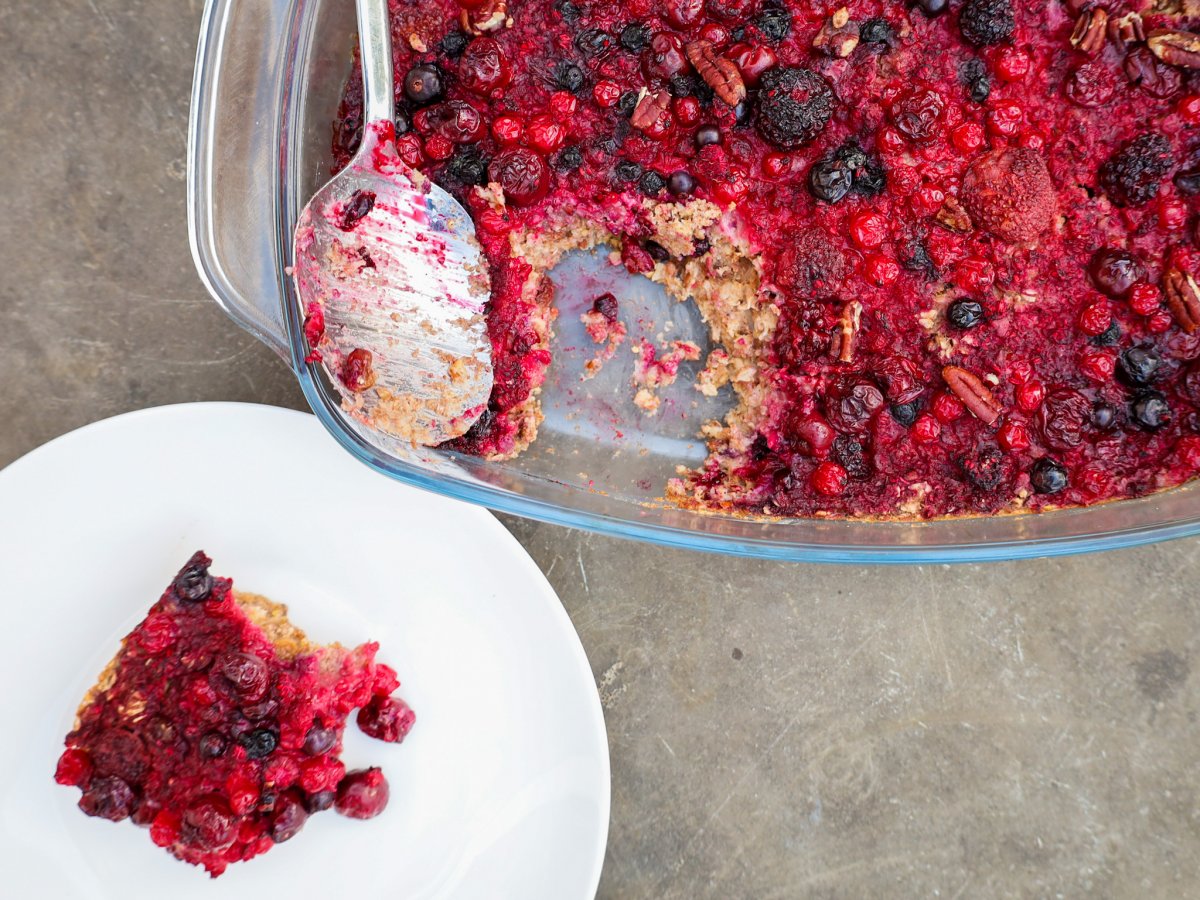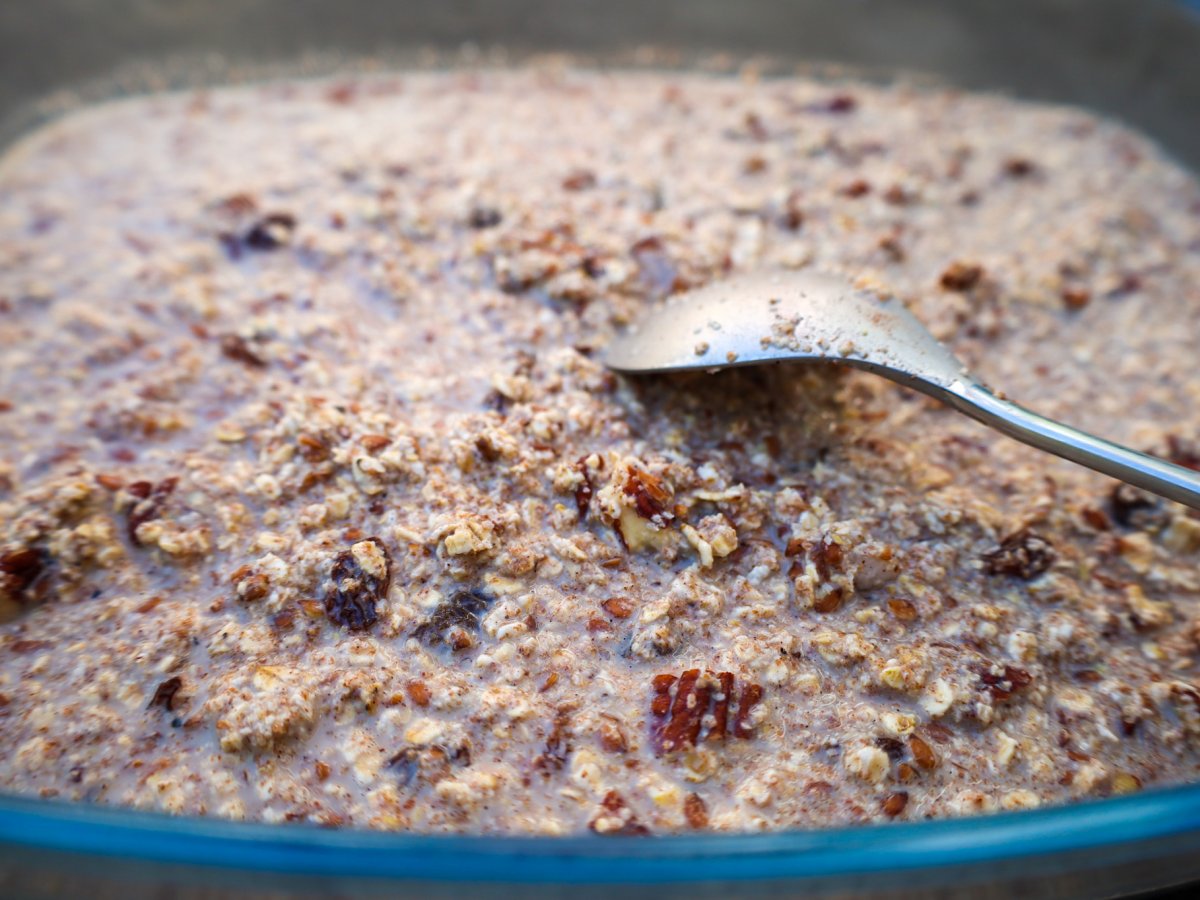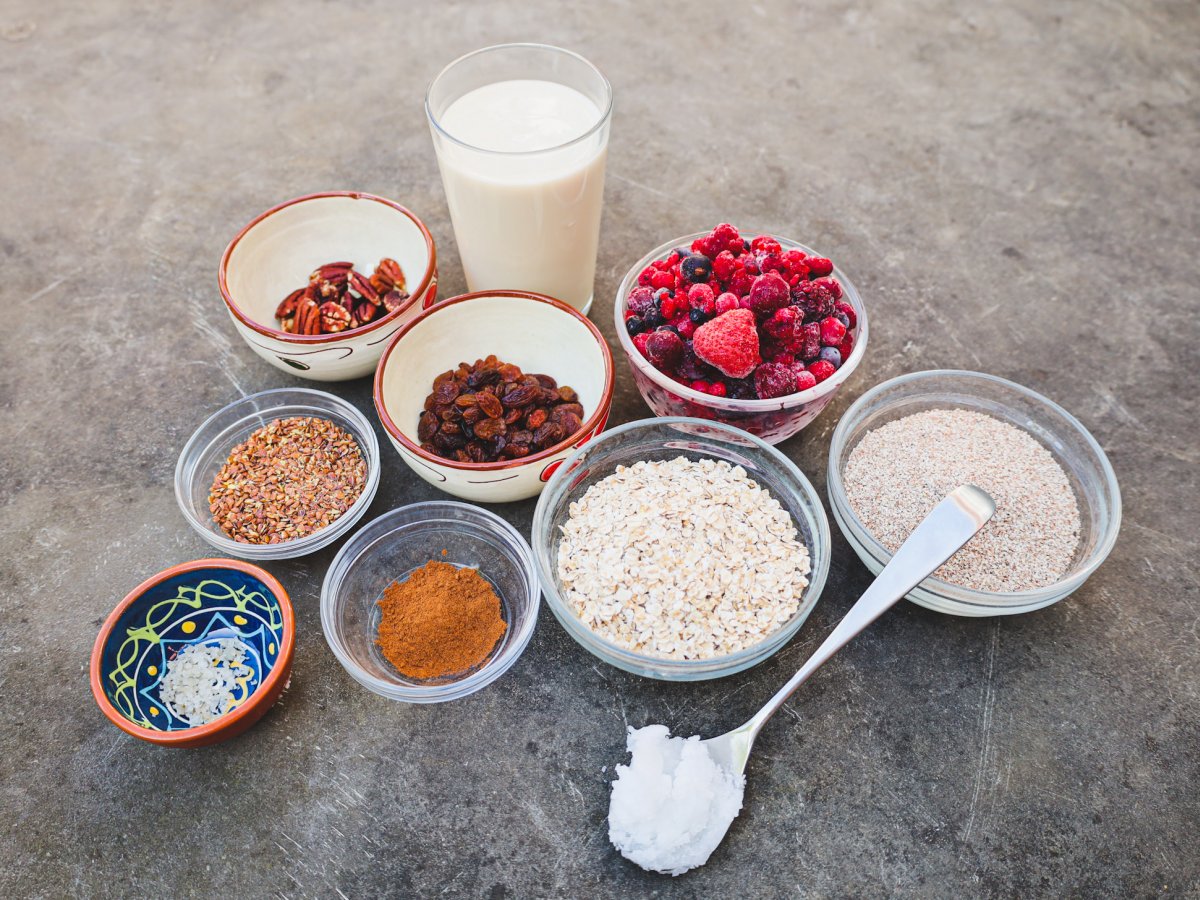 What A breakfast casserole for 4 persons, which you can prepare the night before and only turn on the oven in the morning. Even the youngest generation of runners will enjoy it!
Why A nice balance of complex carbohydrates, omega 3 fatty acids and vitamin C!
How Ready the night before in about 5 minutes, 30 minutes in the oven while you go about your morning routine.

When For breakfast and even for breakfast before a competition if you leave out the seeds and nuts
Nutrition
Per person
Energy (kcal) 330
Carbohydrates (g) 15
Protein (g) 11
Fat (g) 7
Saturated fat (g) 1
Fibre (g) 7
Magnesium (mg) 93
Iron (mg) 4
Ingredients
75 gram teff (Teff Inside)
75 gram oats
700ml milk
4 tablespoons of linseed
handful of raisins
handful of (pecan)nuts
Tablespoon of coconut oil
Pinch of raw salt
2 tsp of cinnamon
250 grams of red currants (frozen)
How to prepare
Put all ingredients, except the frozen red fruits, in an oven dish and mix well. Let the baking dish soak overnight.
In the morning you just have to put the frozen red fruits on top, turn on the oven at 200 degrees for 30 minutes. You can continue with your morning routine and after half an hour you have a nutritious breakfast. Enjoy!