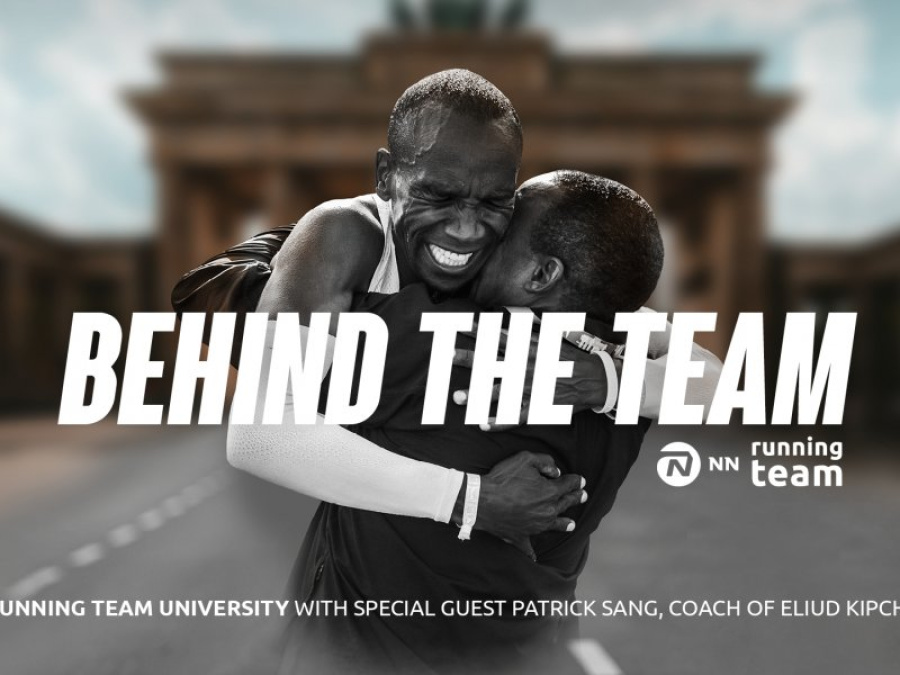 Throughout one special night at the Babylon Cinema in Berlin you will be taken on an exhilarating journey into the lives of our exceptional NN Running Team athletes, showcasing the grit, determination, and passion that fuels their pursuit of greatness. Witness the highs and lows of their training, the challenges they overcome, and the moments that define their careers.
At the end of the night the brand new NN Running Team documentary "Raceweek" will be premiered.
As a special treat, we have invited two distinguished guests to share their insights and experiences during the evening. First, we have Patrick Sang, the lifelong coach of Eliud Kipchoge and the esteemed coach of our Kaptagat camp in Kenya. Patrick Sang's wisdom and guidance have played a pivotal role in shaping the careers of some of the world's most celebrated athletes.
Joining him will be Marleen Vink-Rennings, the Marketing Director of the NN Running Team. Marleen's expertise in the field of sports marketing has contributed to the rise of the NN Running Team and its athletes to the forefront of the global running community.
The night promises to be an unforgettable experience, celebrating the spirit of running and the extraordinary stories behind the NN Running Team's success.
Mark your calendars for September 22, 2023, and begin your marathon weekend with an evening full of inspiration and excitement at the Babylon cinema in Berlin.
The exclusive and limited NN Running Team merchandise will be up for sale prior to the event in the lobby of the Cinema.
Event Details
Title of the event: Behind the Team
Date: September 22, 2023
Venue: Babylon cinema, Berlin. Rosa-Luxemburg-Straße 30, 10178 Berlin, Germany
Time: Doors open at 19:00, the event starts at 19:30
The event is sold out!