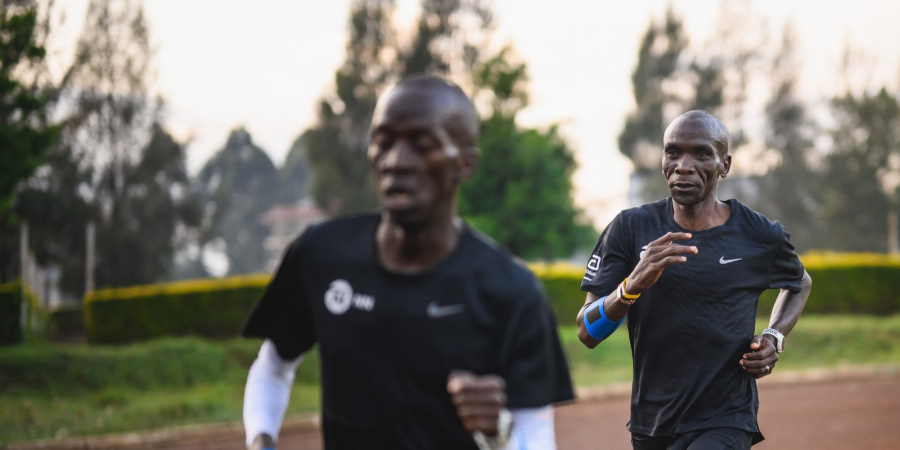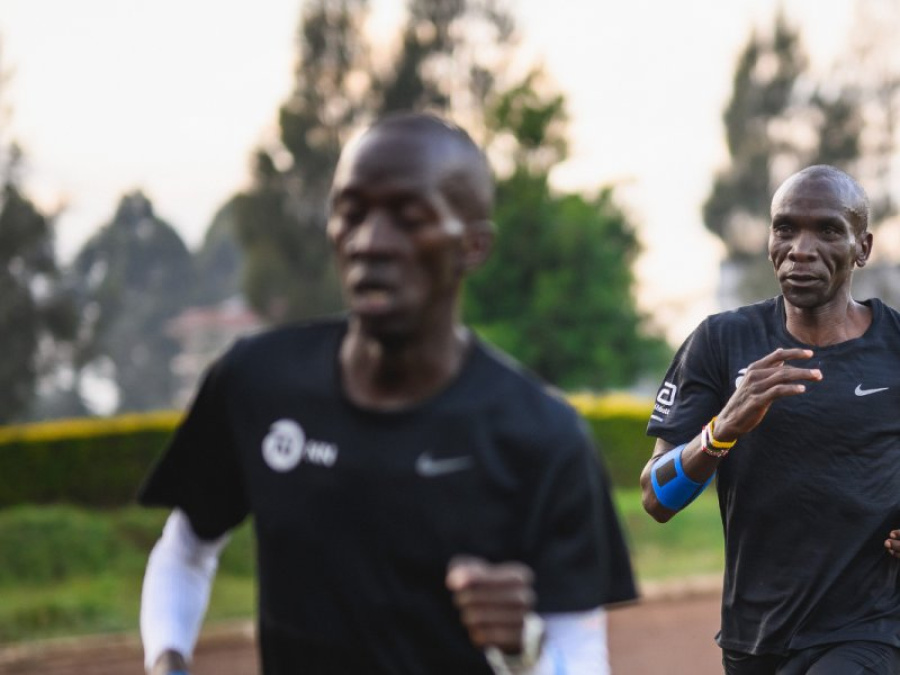 Double Olympic champion Eliud Kipchoge returns to Berlin on Sunday 24 September seeking an unprecedented fifth title, just one year on from setting his 2:01:09 world record on the course.
The first man to run the marathon in under two hours began his love affair with Berlin ten years ago. That day he finished runner-up in only his second career marathon as Wilson Kipsang set a new world record, one Kipchoge has since lowered by over two minutes.
He still remembers that day fondly, saying:
"I remember all the people at the course cheering us on, it was a very special environment."
Fast forward to 2023 and his debut remains his only blemish in an otherwise perfect record at the race. Winning in 2015 and 2017 he set his first world record on the streets of the German capital in 2018, running 2:01:39, a time that still remains the third fastest in history.
In breaking the world record again last September, Kipchoge equaled the great Haile Gebrselassie with four wins, with no man ever having won on five occasions. Ever humble, achieving that feat is something the 2016 and 2021 Olympic champion quietly aspires to:
"Haile Gebrselassie is someone who has also achieved so much in athletics. He is someone who pushed the limits and that is something I also do as much as possible. I can only respect him for everything he has achieved and continue pushing my own limits. If that means I will break the record of four victories that is always something special also because Berlin is a special city to me."
Kipchoge has endured a difficult 2023, a problem with his left leg restricting his ability to compete to the best of his abilities in April at the Boston Marathon. A two-week break followed, giving his mind and muscles time to recover. But like any challenge in his career, it is one he has embraced, saying:
"Boston was very tough for me, but I also know that I cannot control what happened in the past. I can only control what I will be doing today and tomorrow. After my recovery, I started building up training again."
I have a good team around me that I trust and we push each other in training and support each other.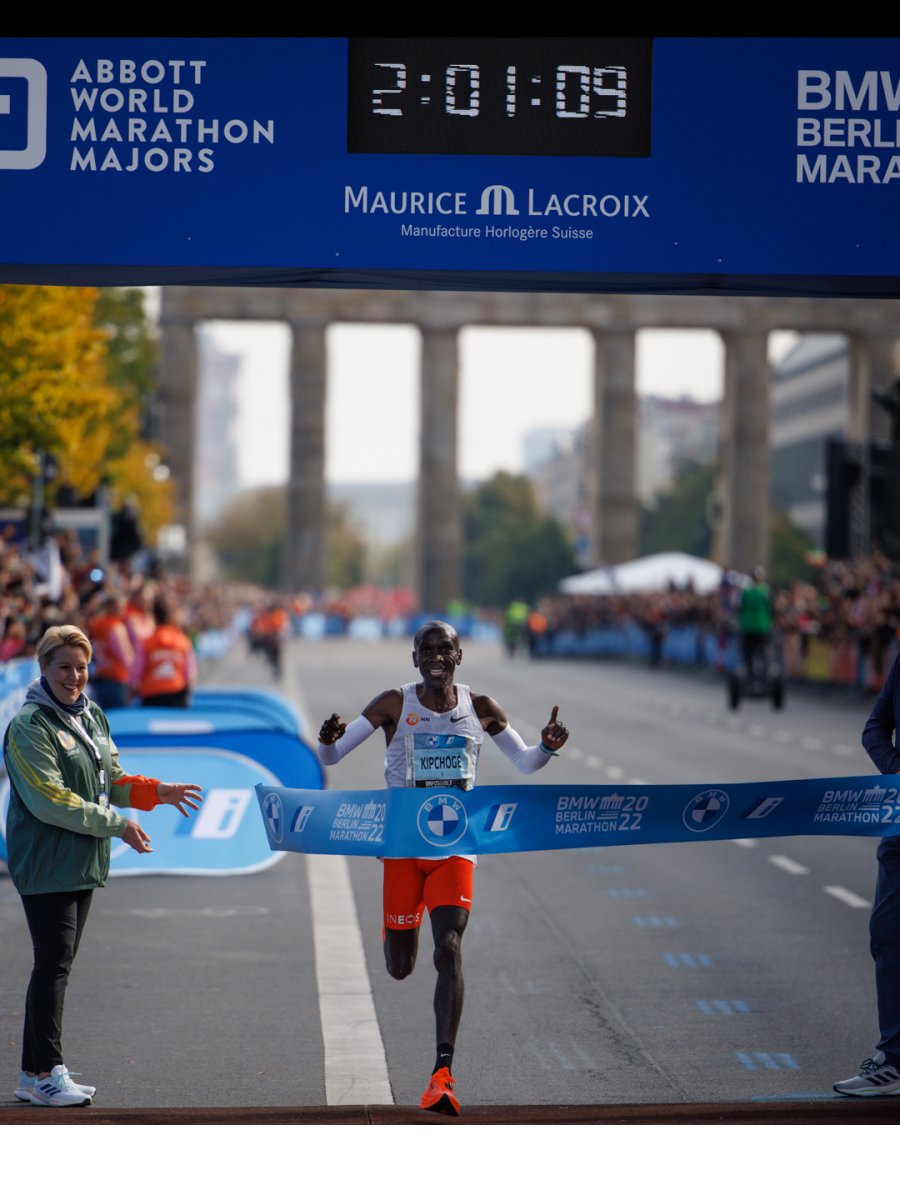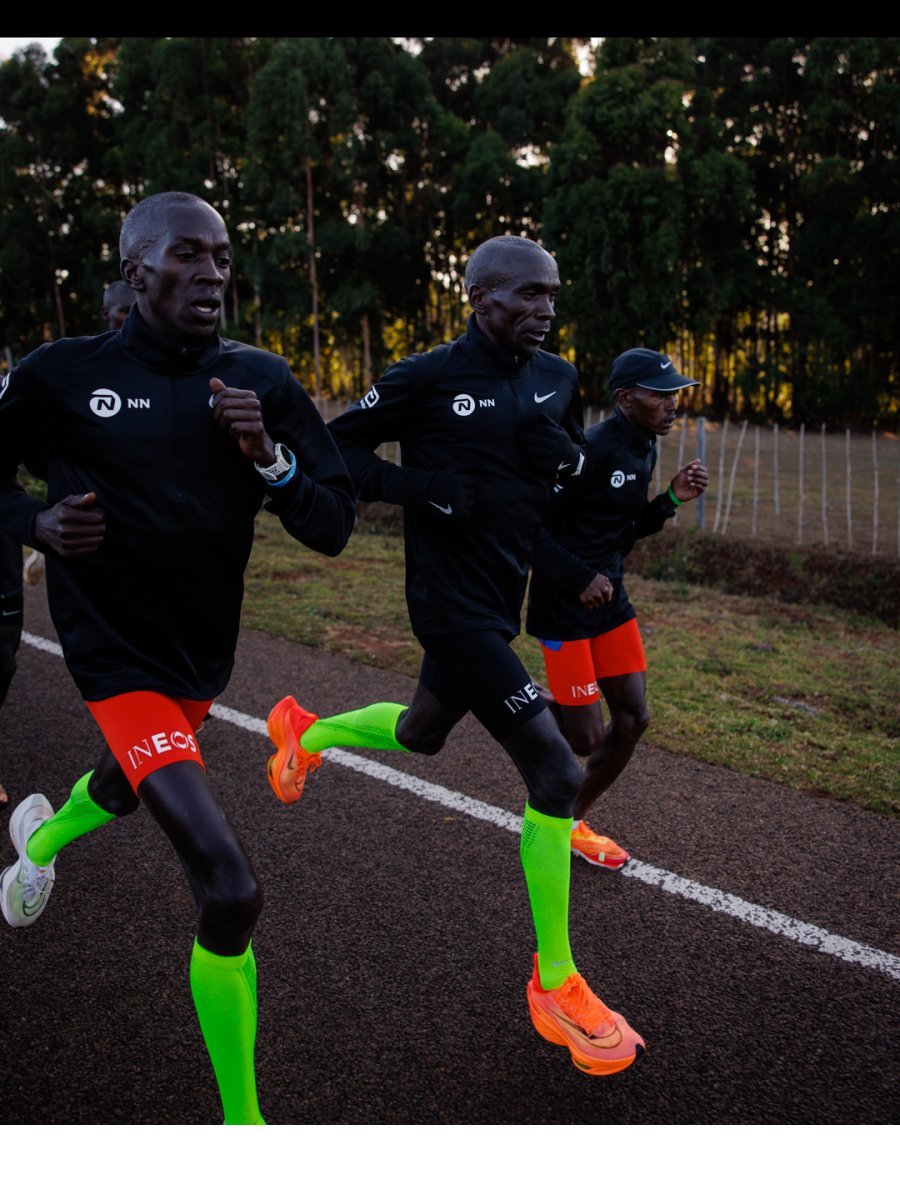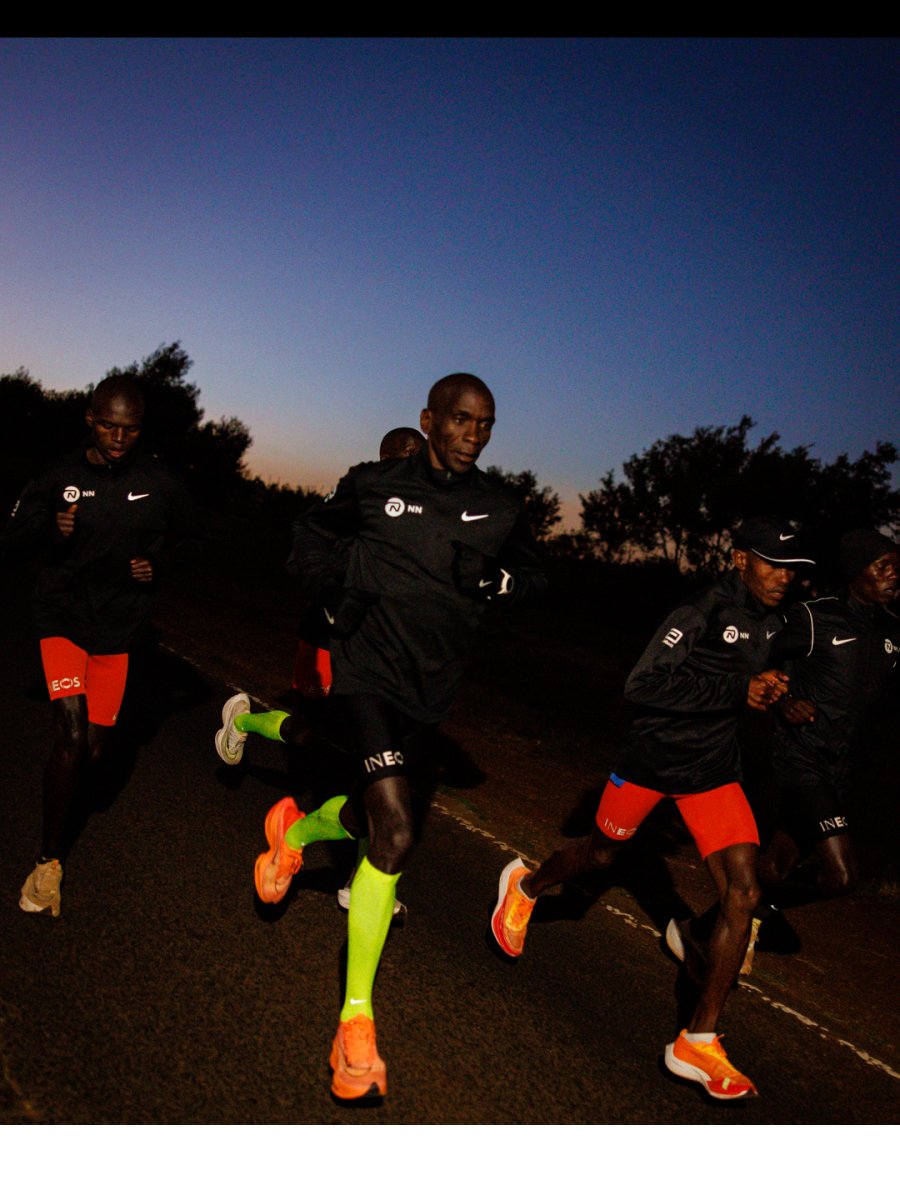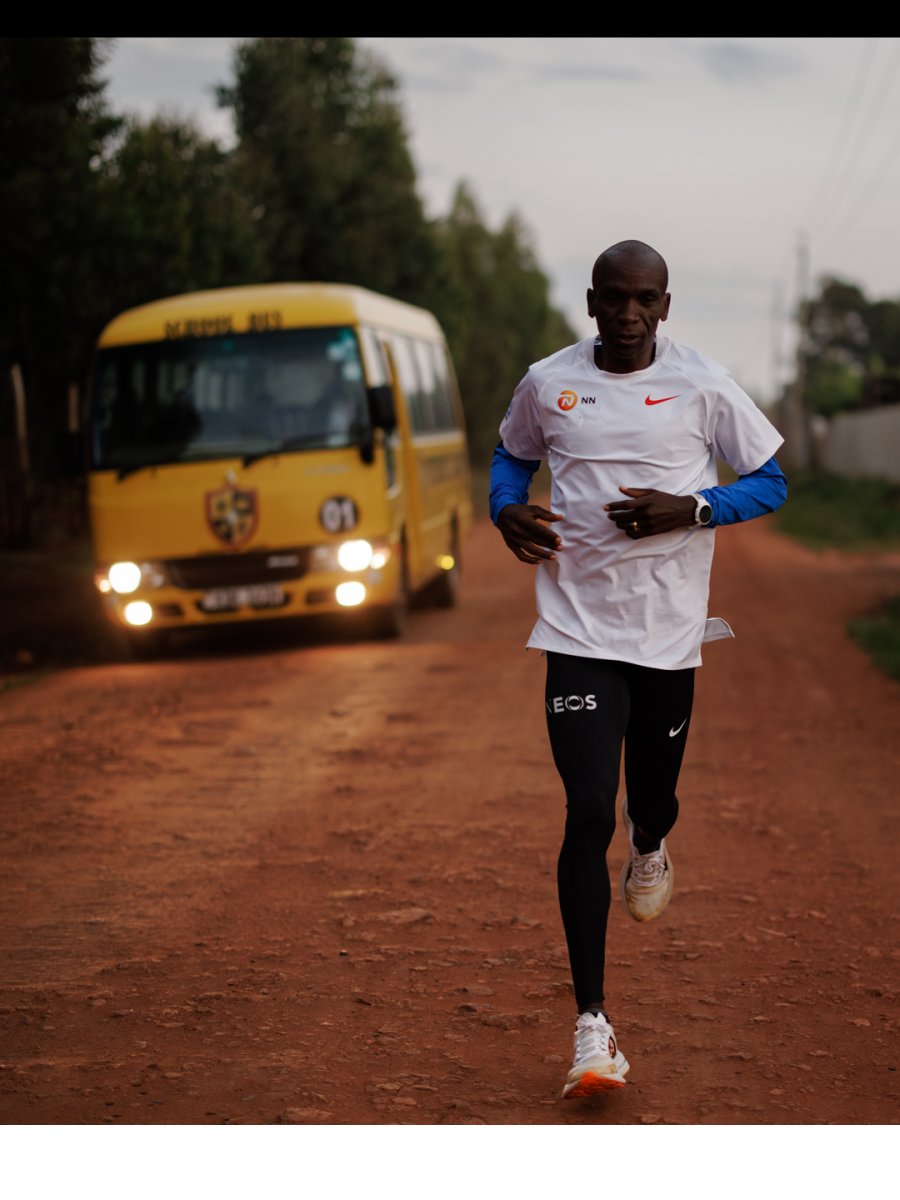 Back in training since May, the time away also gave the opportunity for the body to reset and with it some resolution to the problem that faced him last time out:
"I can say now that I am fully recovered, it is not a problem anymore. I trust my body and my team and I listen to what both are telling me. I have been training well. I'm in good health."
Four months of solid and uninterrupted training have followed and Kipchoge looks set to be back to his best in Berlin.
Ten years ago the Kenyan made his debut at the marathon, an event he has since made his own. That day in Hamburg, the 2003 World 5000m champion was making his first tentative steps over the distance, albeit ones that brought victory by over two minutes.
But they were one step in a decade-long journey, one that is far from complete. Looking back on that path Kipchoge is philosophical:
"The last ten years I have continued to work very hard with the team. I always say running is a team sport. Without the support of my coach, my physios, my training partners, and my pacers I never would have gotten this far. But let me say that my fans also inspire me and teach me about the world. It is a team effort and in the past years we have trained together a lot to push each other."
Day after day, step after step, for over two decades Kipchoge has maintained motivation and dedication that proves nearly impossible to comprehend.
Spain recently decorated him with the Princess of Asturias Award for Sport, an honor previously given to Carl Lewis, Michael Schumacher, and Sergey Bubka amongst others. Yet one of the sport's most recognizable faces still takes part in all the chores at the Global Sports Communication camp. That same belief, desire, and philosophy that inspired him all those years ago still motivates him today:
I want to keep running as long as my mind and body will let me and as long as I still have goals to achieve.
One of those targets includes the Paris Olympics, bidding to become the first in history ever to win back-to-back-to-back marathon titles. That is one ambition you wouldn't bet against him achieving but those goals have far surpassed just running alone.
Alongside his pursuits on the road, the world-record-holder continues to work with the Eliud Kipchoge Foundation, aiming to leave a legacy far beyond his eventual retirement from the sport:
"I also believe in the power of future generations and I want to support them with my foundation. Education is key as it spurs growth and development. Sustainability is also important because we need to take good care of the planet for future generations to breathe clean air. When I stop I want to continue to inspire others. Together we can create a bright future."
Kipchoge heads to Berlin once more, a city he describes as like home to him, one where he has made so many incredible memories before, but one where he seeks another chapter.
"I want to enjoy it for the sixth time. I want to run a good race and cross the finish line by celebrating. I'm not in a rush for anything."
Another page in the incredible career of Eliud Kipchoge looks set to be written.
For a guide on where and when to watch it please click here. Also, make sure to check out our fall campaign #Back2TheStreets which includes new merchandise, special content, and the opportunity to create your very own #Back2TheStreets race poster: more information. Do you want to get your hands on some hardcore Eliud Kipchoge merchandise? Check out our fanshop here!