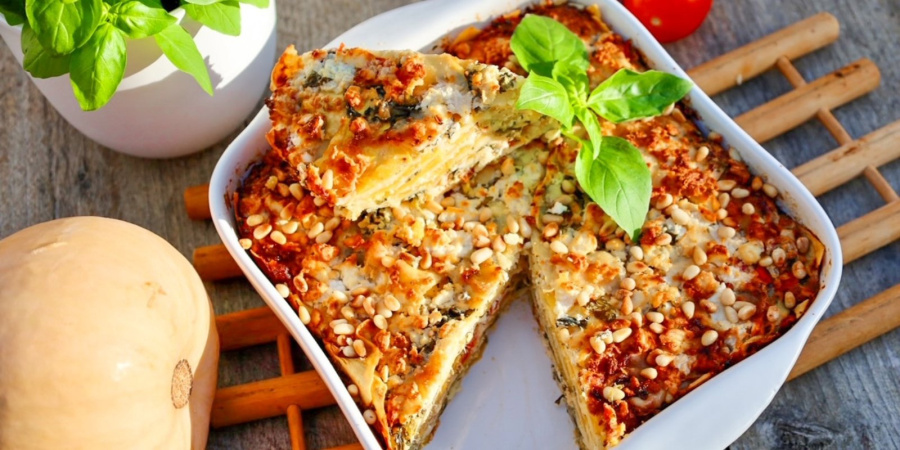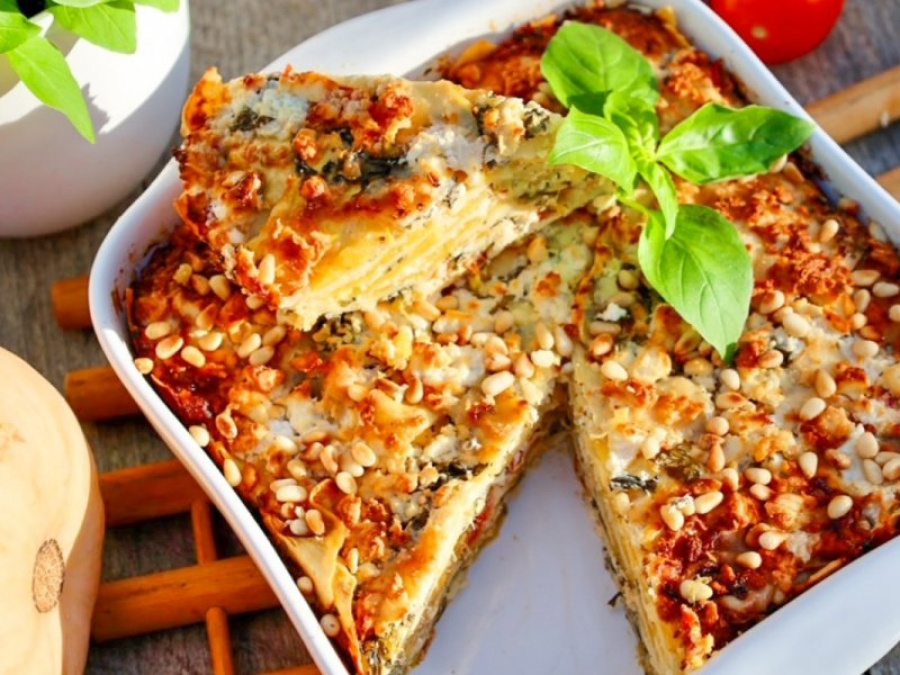 For this Food Friday, we're presenting a delightful twist on the usual pasta or rice dishes – a pumpkin lasagna with three types of cheese! Pair it with some fresh vegetables like tomatoes, peppers, cucumber, and lettuce, along with some fresh fruit, and your meal will be a perfectly balanced and carbohydrate-rich meal. This dish features seasonal vegetables, and even though butternuts are now available throughout the year, they were originally only in season from October to December. Opting for seasonal foods not only enhances taste and nutrition but also promotes sustainability. Seasonal products naturally align with our body's nutritional needs, as the Earth provides us with what we require at the right time.
Additionally, you can save and dry the seeds from the pumpkin to sow them again next summer, allowing you to prepare the oven shots below more frequently using your homegrown pumpkins.
What: A pumpkin lasagna with cheese for 4-6 persons
Why: Because as a long-distance runner you sometimes just need an energy and carbohydrate-rich meal.
How: 20 minutes to prepare, 75 minutes in the oven, and 30 minutes to cool.
When To Eat: For dinner. Leftovers can be taken to work the next day, a perfect and delicious lunch.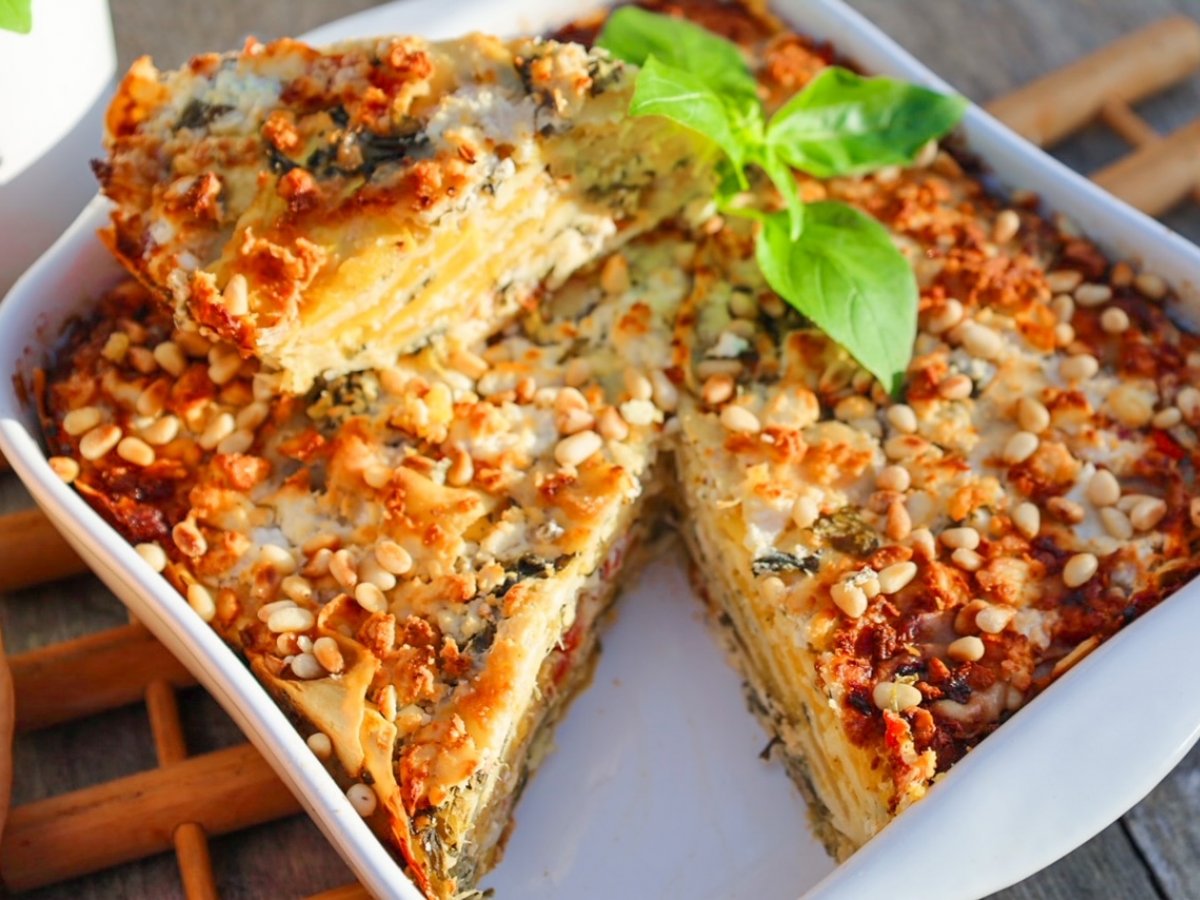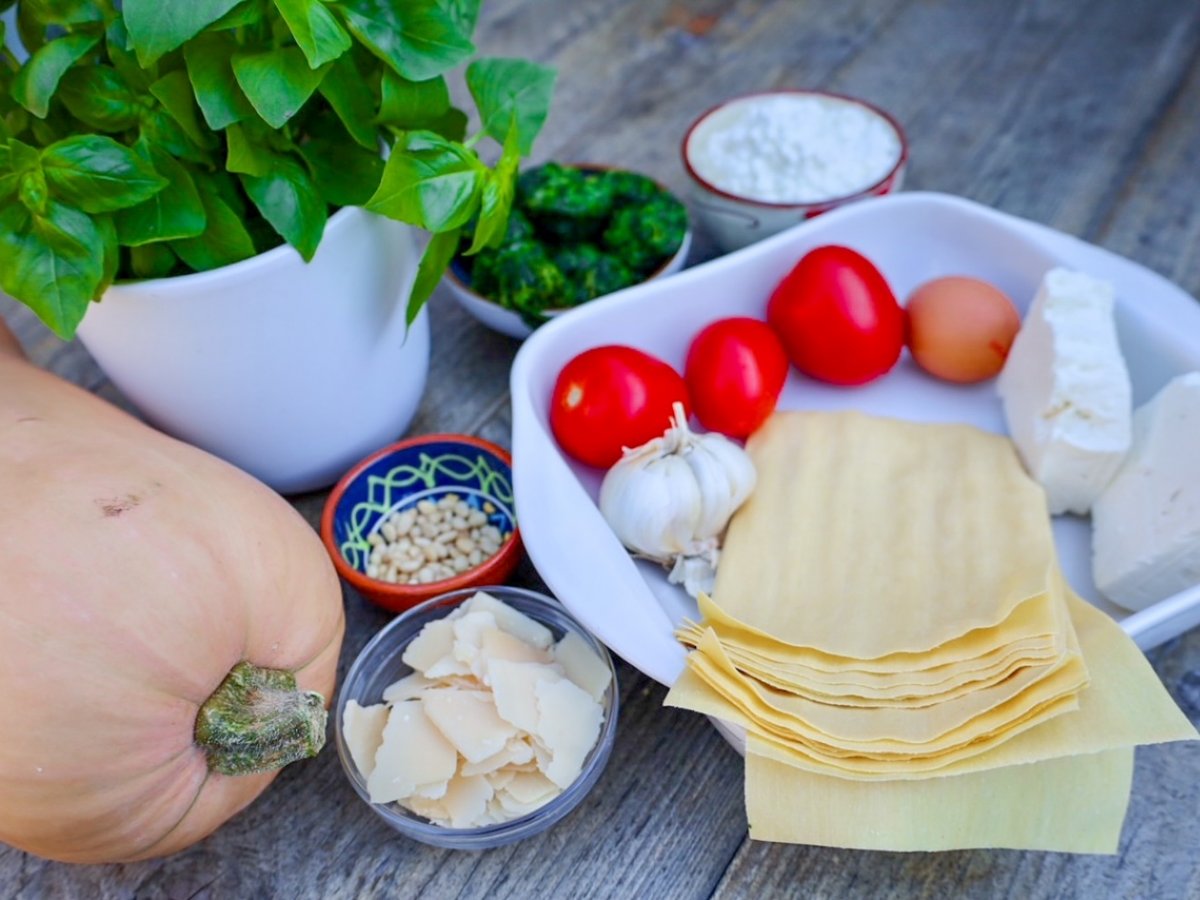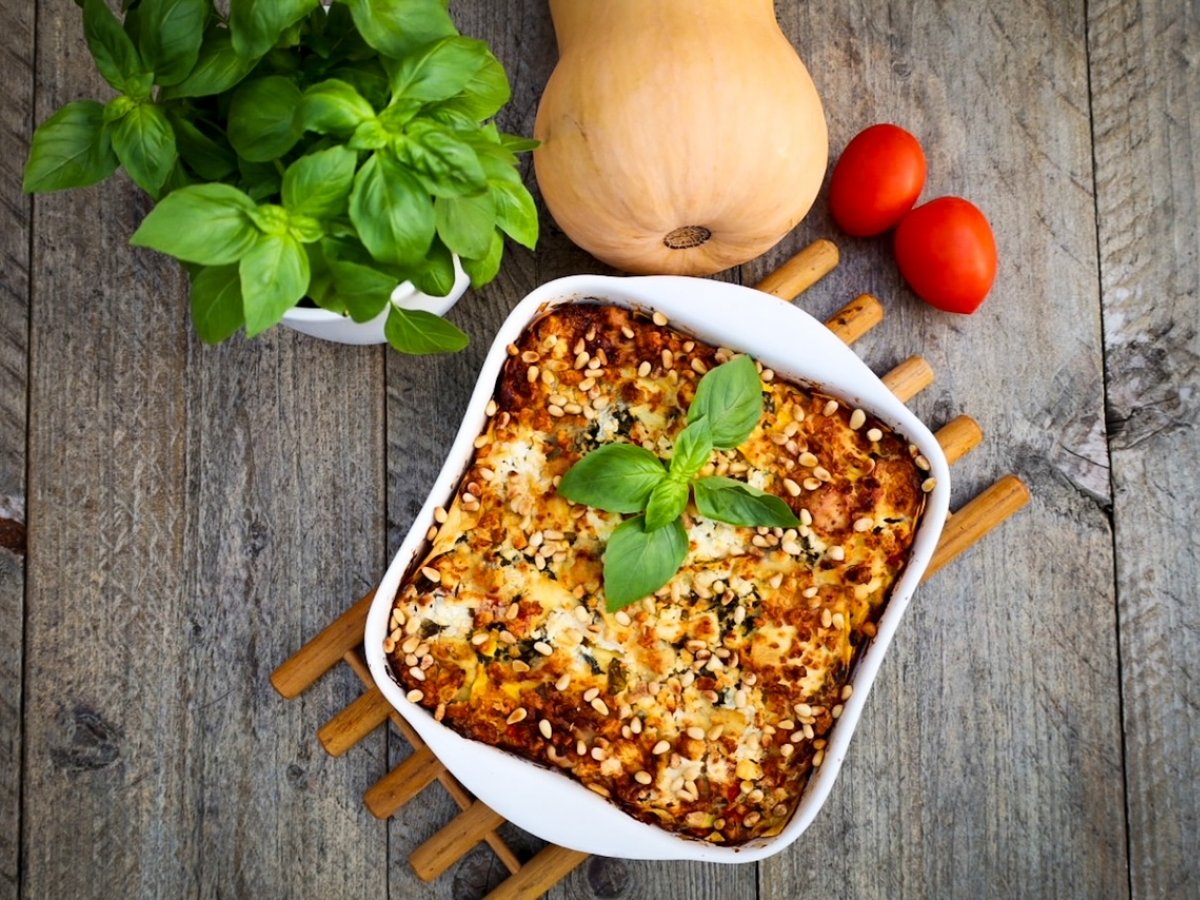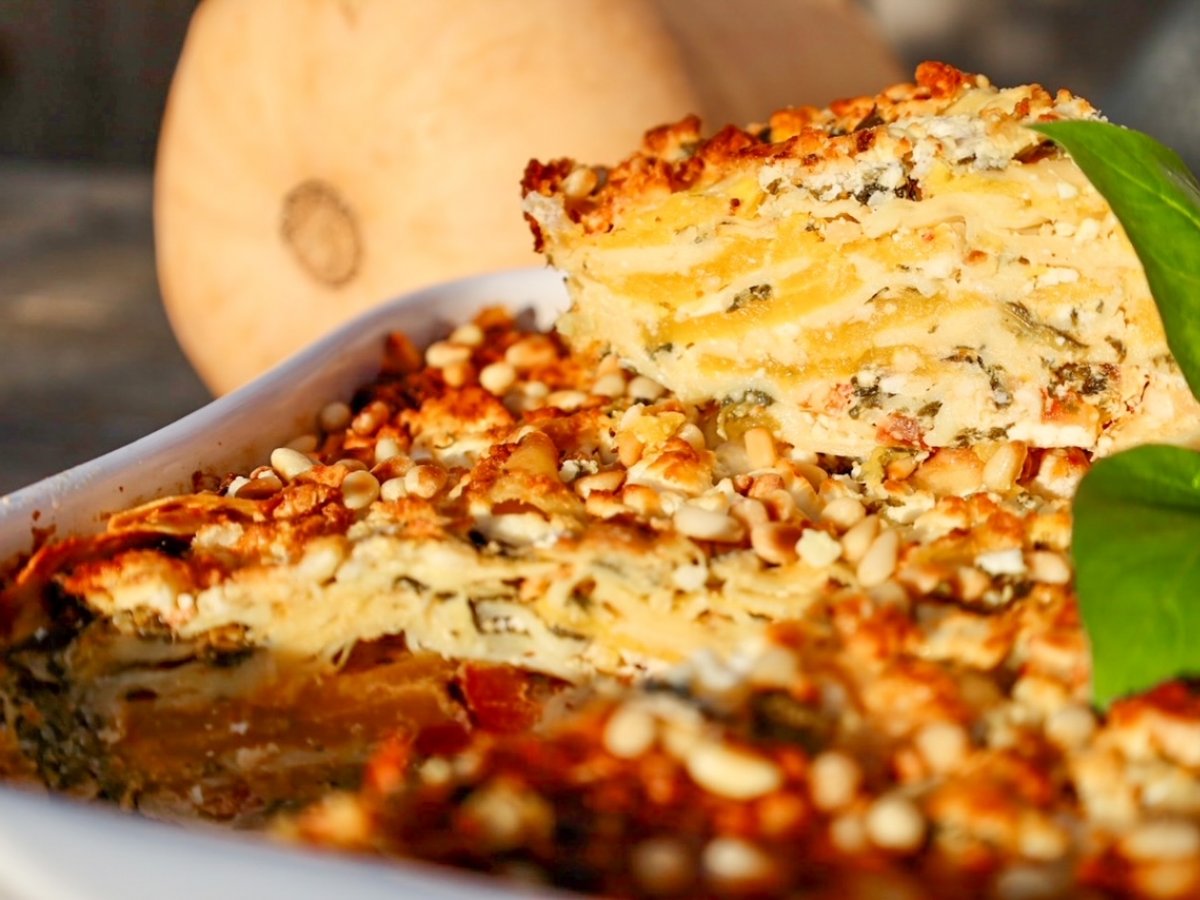 Ingredients:
½ butternut squash
250 g fresh lasagna sheets
200g feta
200 g cottage cheese
50 g parmesan
3 tomatoes
150 g fine spinach
3 cloves of garlic
1 egg
70 g pine nuts
35 g fresh basil
½ tsp nutmeg
1 tsp chili flakes
pepper and salt
olive oil
Nutrition
Per person 6 / 4 persons
Energy (kcal) 332 / 498
Carbohydrates (g) 17 / 25
Protein (g) 19 / 28
Fat (g) 9 / 14
Saturated fat (g) 4 / 6
Fibre (g) 3 / 5
Magnesium (mg) 55 / 83
Iron (mg) 2 / 3
Zinc (mg) 2 / 3
Preparing the pumpkin cheese lasagna:
Preheat the oven to approximately 175 degrees.
Tear the lasagna sheets into large pieces, peel the butternut squash and thinly slice the flesh. Finely chop the garlic cloves. Roast the pine nuts, tear the basil leaves into large pieces, and cut the tomatoes into small pieces. Crumble the feta into pieces and grate the Parmesan.
Mix all the ingredients in a large bowl, along with 3 tablespoons of olive oil, 1 egg, 50 ml of water and the spices. Reserve one-third of cottage cheese and feta. Mix everything together.
Pour the pumpkin mixture into the oven dish and press the top firmly. Distribute the remaining cottage cheese and feta on top. Put it in the oven for 75 minutes or until it turns golden brown. Allow the lasagna to cool for 30 minutes.
Looking for more healthy recipes or food inspiration? You can find all of our #FoodFriday deliciousness here.