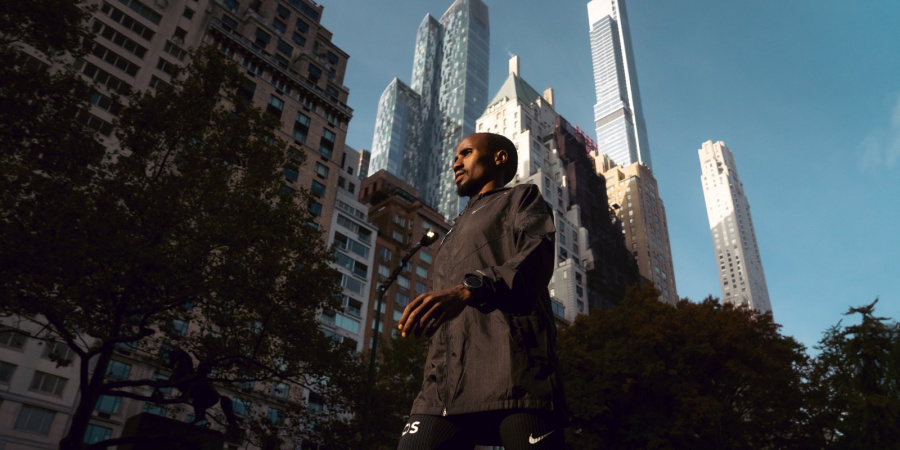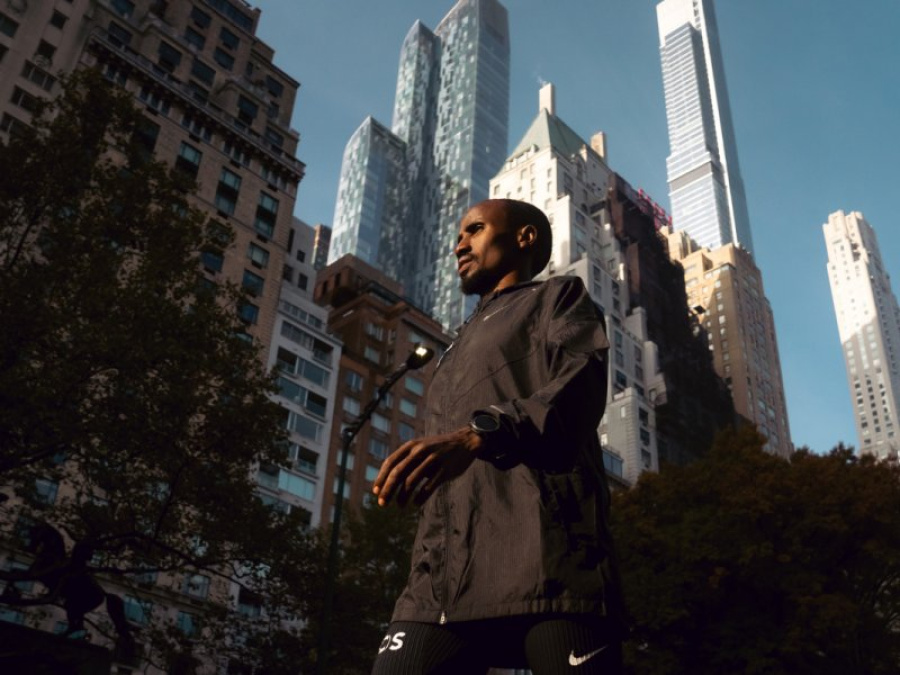 It's time for the team to travel to the Big Apple for the TCS New York City Marathon. Three NN Running Team athletes have traveled to the United States of America to take part in the race. In this feature, we will provide you with an overview of the TCS New York City Marathon so you won't miss a thing!
Which NN Running Team athletes will run in New York?
Letesenbet Gidey is the only woman of the NN Running Team squad who will run in the city that never sleeps. The bronze Olympic 10.000m medalist of 2021 and the silver World Championship 10.000m medalist of 2023 will run her second-ever marathon in New York. Last year, in Valencia, Gidey made her marathon debut running a 2:16:49, the fastest marathon debut time so far. However, these amazing performances are no guarantee as Gidey has also had some difficult races such as the World Cross Country Championships earlier this year.
When zooming in on the male field, there will be two NN Running Team athletes lining up at the start. First up we have Abdi Nageeye the silver Olympic marathon medalist of 2021 and third-place-finisher of the 2022 New York City Marathon. The Dutchman knows the New York City course like no other. So far, Nageeye has had a mixed season with a 7th place in the Barcelona Half Marathon, a 3rd place in the NN Marathon Rotterdam, and a DNF in the marathon at the World Athletics Championships in Budapest. In New York he will be looking to run a good race, hopefully ending his season on a good note.
Nageeye will be joined at the starting line by no one other than Maru Teferi, the silver marathon medalist at the European Championships of 2022 and the silver marathon medalist at this year's World Athletics Championships in Budapest. With a PB of 2:06:43, Teferi will also have his sights set on running a solid race.
Race details
The race kicks off on Sunday, November 5th at 9.10 am local time with viewing offered worldwide. The TCS New York City Marathon takes athletes through the city's five boroughs taking in highlights such as the Brooklyn Bridge and finishing just off the iconic Central Park.
The long-standing course records look set to be under threat with conditions set to be in the low teens and an all-star line-up due to toe the line. Geoffrey Mutai's mark of 2:05:06 has stood since 2011 with Margaret Okayo's 2:22:31 now 20 years old.
When to watch the TCS New York City Marathon?
The New York City Marathon broadcasts will begin at 8.00 a.m. local time. In the overview below you can find some other time zones and the starting time of the marathon that goes with these time zones.
Time zone Starting time New York Marathon
GMT+2 (e.g. Netherlands & Spain) 2.00 p.m.
GMT+3 (e.g. Kenya & Ethiopia) 4.00 p.m.
GMT+9 (e.g. Japan) 10.00 p.m.
UTC-8 (e.g. Los Angeles) 5.00 a.m.
GMT+11 (e.g. Sydney) 12.00 a.m.
Where to watch the New York Marathon?
You can watch the New York Marathon live in most countries. The table below provides an overview of the different broadcasters and the countries they will air the New York Marathon in.
| | |
| --- | --- |
| Broadcasters | Region |
| ESPN 2 / ESPN 3 / WABC-TV / Channel 7 | USA |
| TSN | Canada |
| Fox Sports / Kayo | Australia |
| SMG Sports | China |
| Eurosport | Europe |
| L'Equipe | France |
| Eurosport | India |
| RAI | Italy |
| TV Asahi | Japan |
| ESPN International | Mexico & Central America |
| TBD | Middle East |
| Sky | New Zealand |
| ESPN International | South America & Caribbean |
| Eurosport | Southeast Asia |
| TVE / TV3 | Spain |
| SuperSport | Sub-Saharan Africa |
Make sure to check out our fall campaign #Back2TheStreets which includes new merchandise, special content, and the opportunity to create your very own #Back2TheStreets race poster: more information. Check out our special #Back2TheStreets merchandise collection here!