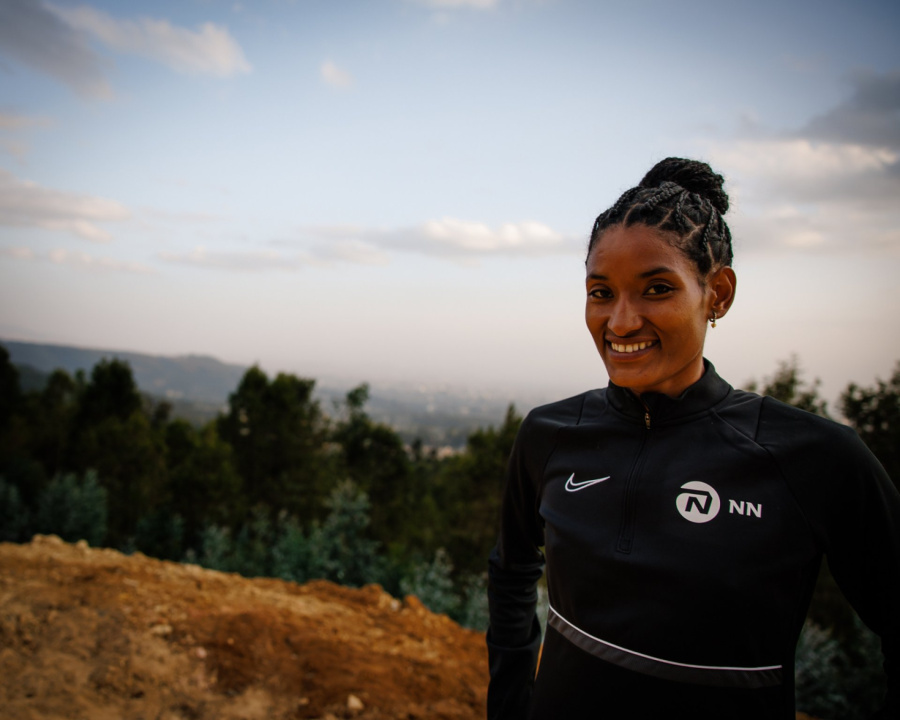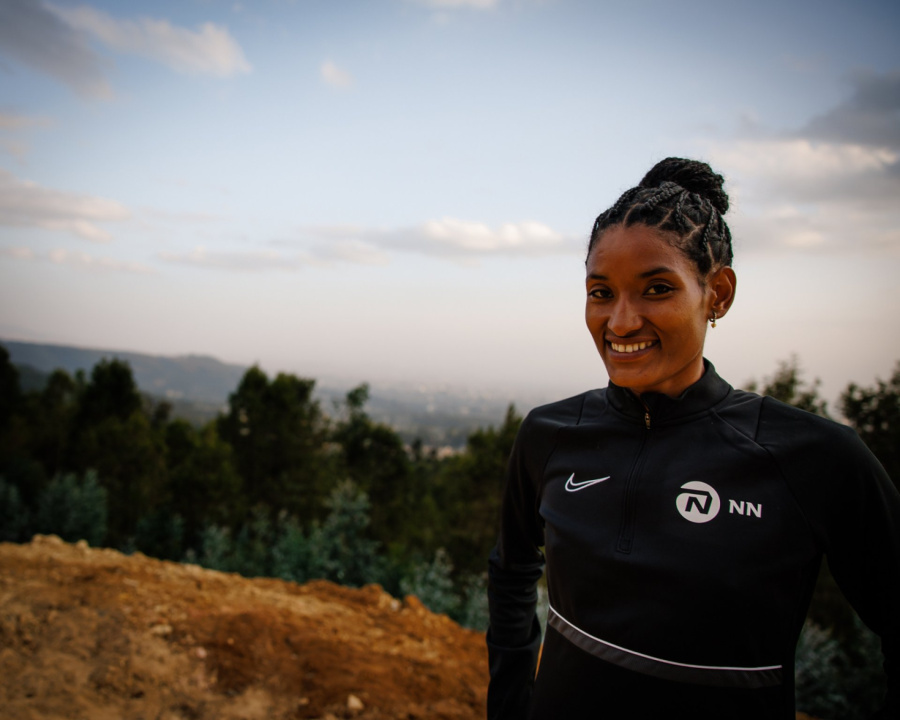 Meet Degitu
Date of birth
24 Jan 1999
Country
Ethiopia
Personal Bests
10.000m
31:03.32
5km
15:54
10km
30:26
Half Marathon
1:06:07
Marathon
2:17:58
In her relatively brief but hugely exciting career thus far Degitu Azimeraw has shown her credentials as a future star of the NN Running Team.
Born in West Gojjam in the Amhara region of Northern Ethiopia, she was inspired to run by listening to the feats of running legends Tirunesh Dibaba and Meseret Defar, and since taking up the sport has proved a quick learner.
In her first overseas race, she revealed her outstanding potential by sprinting to success in the 2017 Tata Steel Kolkata 25km race in 1:26:01.
The following year she set a world U20 half marathon record when blitzing to 66:47 for sixth in her 21.1km debut at the RAK Half Marathon.
Later in 2018 she secured victory in the Gifu Half Marathon in Japan (69:53) before returning to the 2019 RAK Half Marathon, posting a PB of 66:07 for fourth.
On her debut appearance for Ethiopia, Degitu claimed a memorable half marathon silver medal at the 2019 All-Africa Games in Rabat.
Degitu climaxed her 2019 campaign in stunning fashion, winning the Amsterdam Marathon in 2:19:26 - the second fastest marathon debut time in history for a woman.
She opened her 2020 campaign with a solid 67:02 for ninth in the RAK Half Marathon and climaxed the year by placing sixth in the Valencia Marathon in 2:19:56.
Degitu continued her hugely exciting development by setting a PB of 2:17:58 en route to second in the 2021 London Marathon to sit 11th on the all-time lists. Later that year the Ethiopian athlete won the 10k at the Nationale Nederlanden San Silvestre in Madrid (30:26). In more recent times, Azimeraw came in eighth at the 2022 Boston Marathon with a time of 2:25:23.
Did You Know?
Degitu is a keen football fan and passionate follower of Premier League Manchester Utd.