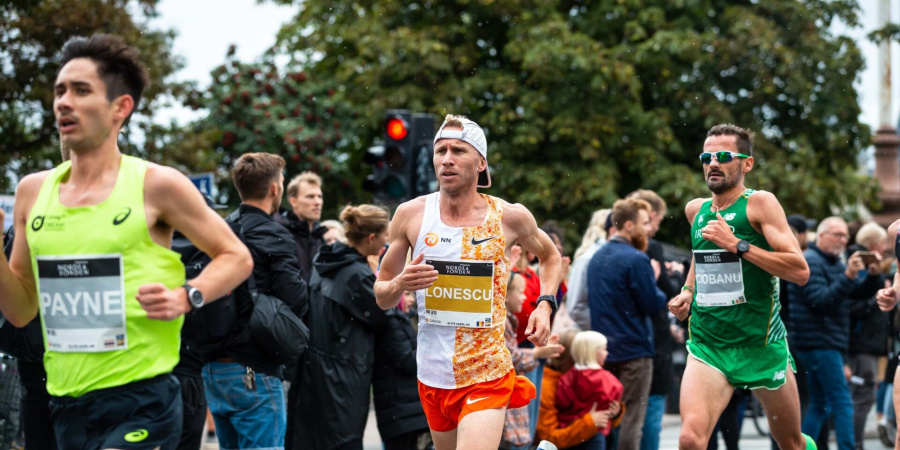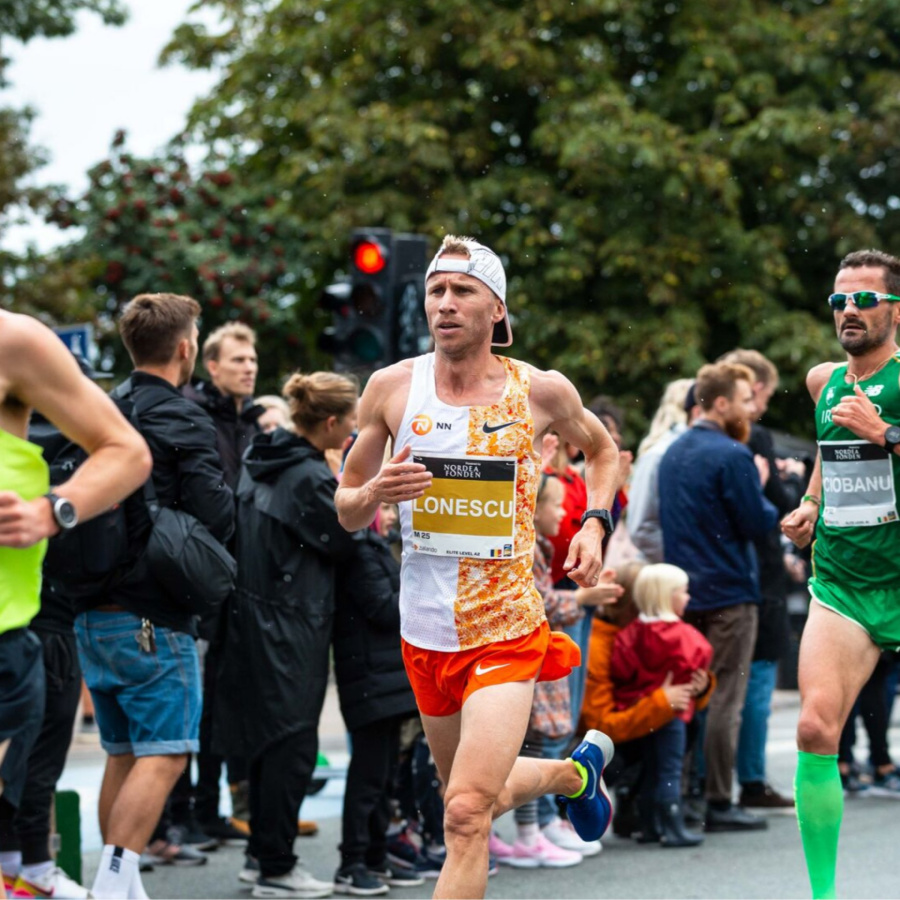 Meet Marius
Date of birth
18 Dec 1984
Country
Romania
Personal Bests
10.000m
29:51
Half Marathon
1:03:20
Marathon
2:13:00
A gifted age-group athlete, Marius Ionescu has developed into Romania's leading men's endurance athlete and has his sights set on lowering the 39-year-old Romanian national record of 2:12:30.
Born in the city of Craiova, Marius first made his mark internationally when taking 10,000m gold and 5000m silver at the 2003 European Junior Championships in Finland.
Two years later he again impressed to win 10,000m bronze and take fourth over the twelve-and-a-half lap distance – two places behind four-time Olympic champion Mo Farah – at the European Under-23 Championships in Erfurt, Germany.
He snared victory over 5000m at the European Cup in Milan before later switching to the road. On his marathon debut in 2011 he ran 2:16:11 for 13th in Rotterdam before later that year finished 12th in the World Championship marathon in Daegu in just his second race over the 42.2km distance.
Buoyed by the experience, he became the first Romanian man to represent his country in an Olympic marathon for 48 years when finishing 26th in 2:16:28.
The following year, after grabbing fifth place spot in the Hamburg Marathon, he matched his performance at the London Olympics when placing 26th at the 2013 Moscow World Championships.
In 2015 he claimed a memorable win in a personal best 2:13:19 at the Dusseldorf Marathon before returning to the German city twelve months later to trim 19 seconds from his lifetime best in placing second.
Competing at his second Olympic Games in Rio, Marius finished 37th.
Did You Know?
Marius started his sporting life as a footballer before switching to running aged 11 to improve his football fitness.