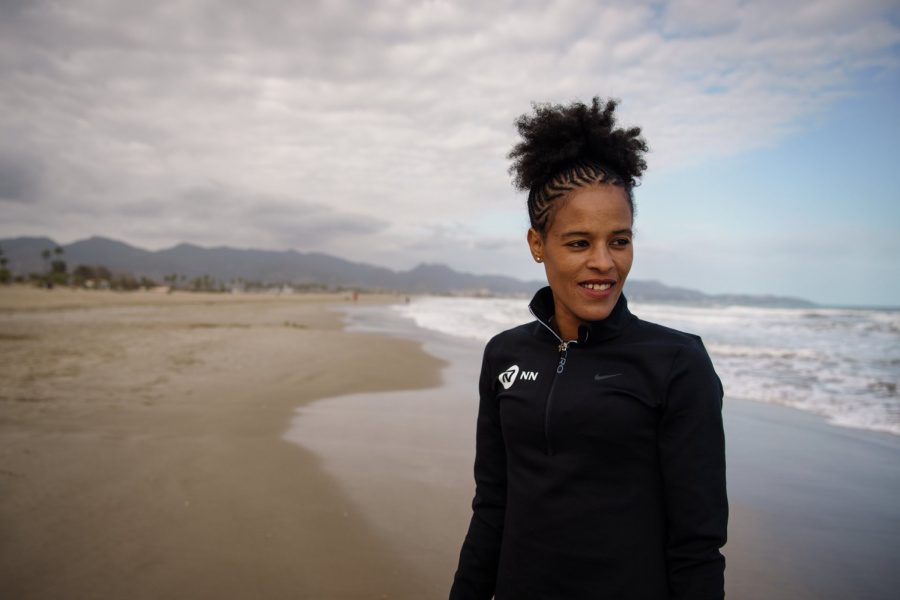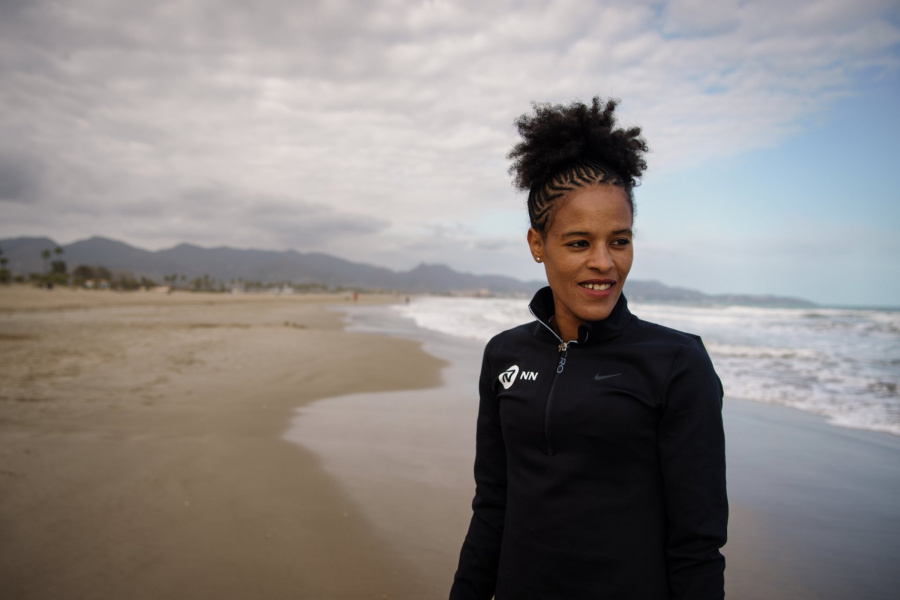 Meet Yalemzerf
Date of birth
03 Aug 1999
Country
Ethiopia
Personal Bests
5.000m
14:53.77
10.000m
30:20.77
5km
15:27
10km
29:14
Half Marathon
1:03:51
Marathon
2:17:23
In an international career of just three years, the 21-year-old Ethiopian has already achieved a flurry of outstanding performances, which suggests her star quality.
On her maiden overseas race Yalemzerf showed her potential by cruising to victory in the Rabat Half Marathon in April 2019 in 1:09:13.
Then just four months later she returned to the Moroccan city to strike half marathon gold at the All African Games by repelling the challenge of her NN Running Team team-mate Degitu Azimeraw to win in 1:10:26.
At the 2019 New Delhi Half Marathon she finished second in 1:06:01 – finishing just one second behind NN Running Team athlete Tsehay Gemechu – before rounding off her season with wins in the 10km Great Ethiopian Run and Xiamen Half Marathon.
Earlier in 2020, Yalemzerf placed sixth in the RAK Half Marathon (1:06:35) before winning a brilliant bronze medal at the World Half Marathon Championships in Gdynia. The Ethiopian athlete produced a run of great maturity and hit the front in the latter stages only to be overhauled in the final sprint. Her stunning time of 1:05:19 was the second fastest ever by an Ethiopian female athlete for the distance.
In a further illustration of Yalemzerf's rich potential, she climaxed her international 2020 campaign with a stunning display at the New Delhi Half Marathon by running a blistering 64:46. It was the second fastest women's half marathon time in history, falling just 15 seconds shy of the world record mark.
At the 2021 Istanbul Half Marathon, Yalemzerf trimmed a further six seconds from her PB, to place second and record the third fastest women's half-marathon time in history.
She maintained her outstanding record by dipping below the half-marathon world record in Larne with a dazzling 1:03:44. However, the record was unratifiable after the course was found to be 54m short.
In her third and final half marathon outing of 2021, Yalemzerf climbed to second on the time lists recording a PB of 1:03:51 to finish behind her NN Running Team team-mate Letesenbet Gidey in Valencia.
Yalemzerf extended her extraordinary sequence of results by demolishing the previous world record for the 10km road race by 22 seconds, running a stunning 29:14 in Castellon, Spain in February 2022. And later that year, the Ethiopian athlete won the Hamburg Marathon noting a PB of 2:17:23 followed by an incredible victory at the TCS London Marathon in 2:17:26.
Did you know?
Yalemzerf started running at the age of 12 and is currently working hard on her improving her English language skills.