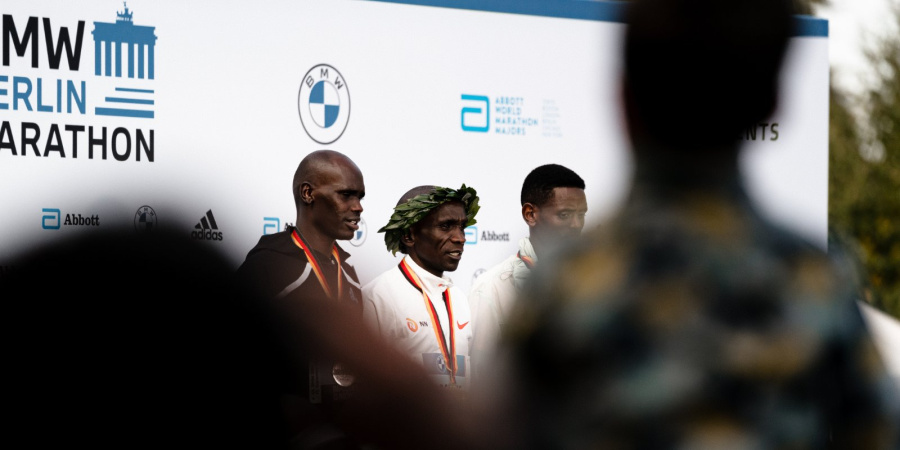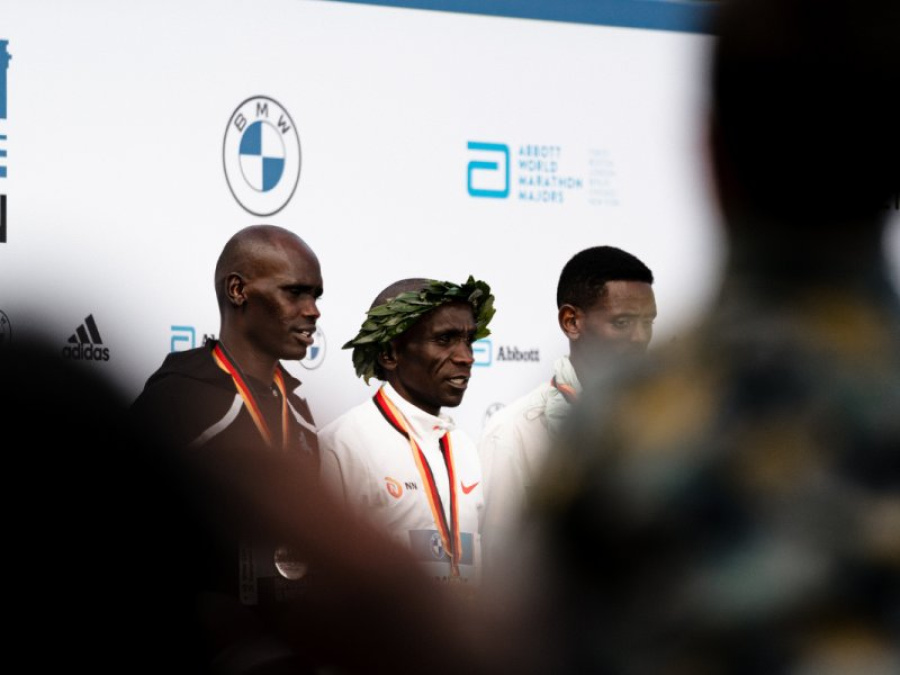 The NN Running Team has toasted a memorable fifth year of its existence with a string of outstanding performances across the calendar year. In the third and final part of our review of the 2022 season we focus on Eliud Kipchoge's stunning world record success in Berlin.
Perhaps it is not superlatives that should best be used to paint the picture of the world record marathon performance of 2:01:09 by Eliud Kipchoge but the bald statistics.
To achieve that mark the Kenyan maestro needed to run at a staggering 21.02k/h at an average pace of 14:21.4 per 5km, or if you prefer an average of two minutes 52 seconds per kilometre for 42.2km!
To better put this in context try and ratchet up the treadmill to a speed of 21.02k/h – (many treadmills do not go so fast) – and try and maintain that pace for even 100m. For many of us it is an impossible task.
The performance has been described as mind-blowing, jaw-dropping or even eye-popping yet whatever adjective you select, the performance of the 37-year-old marathon king, who toasted his 38th birthday in November, was yet another milestone in a career littered with milestones over the past two decades.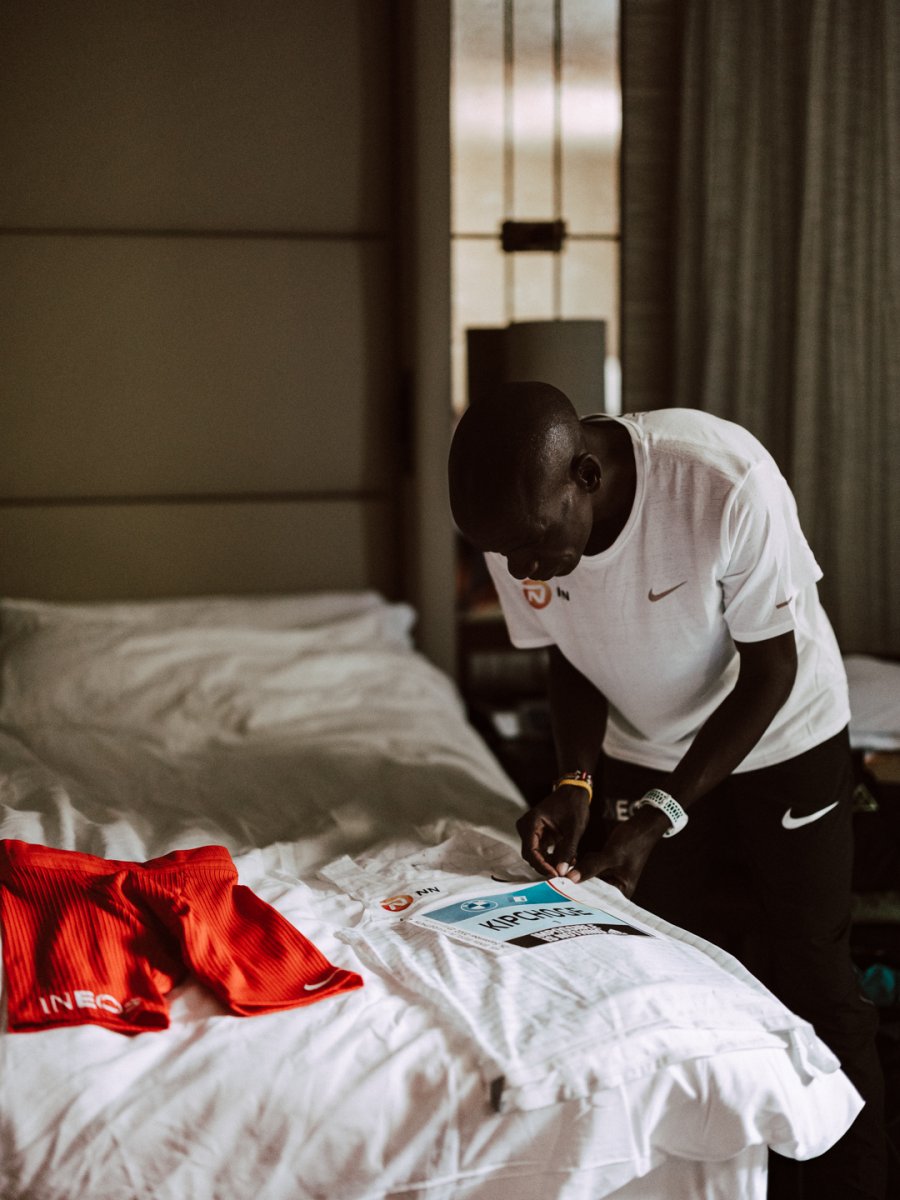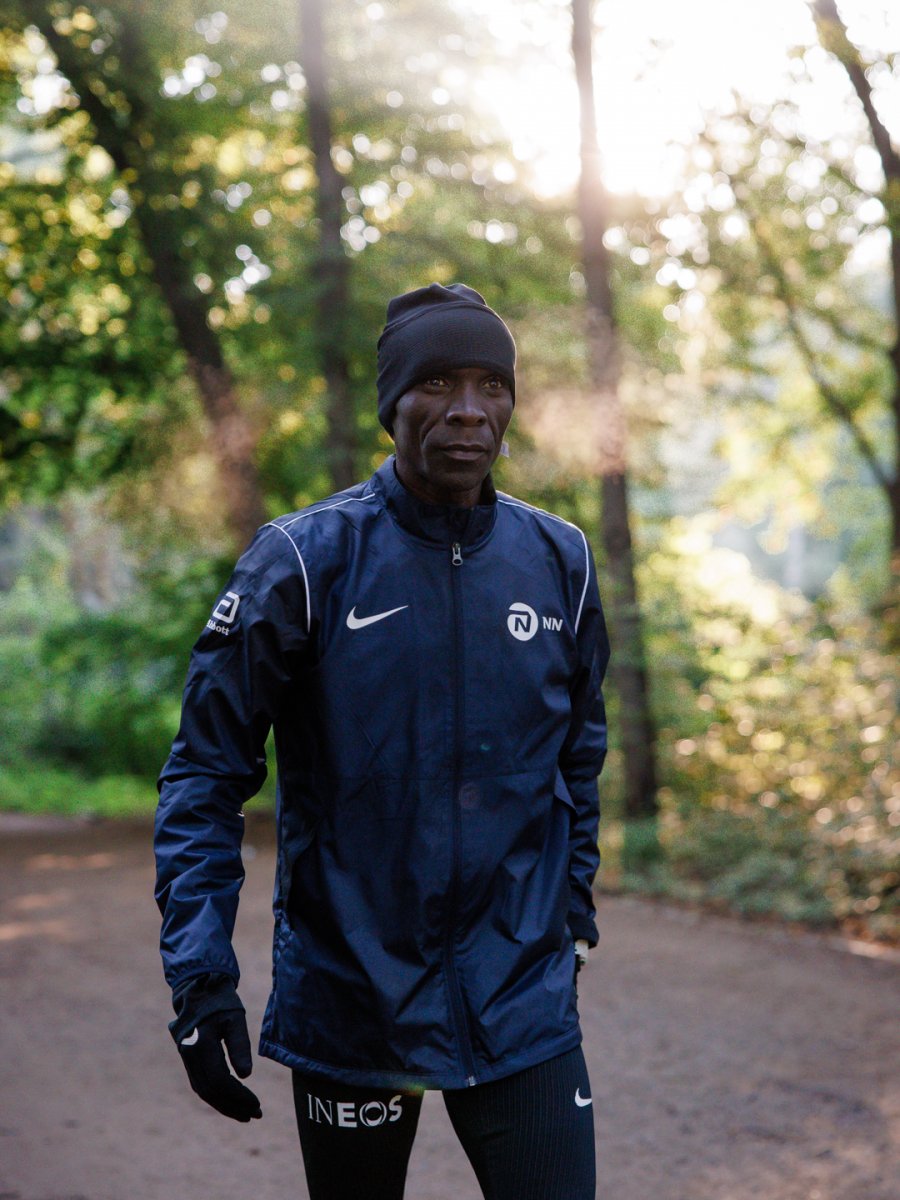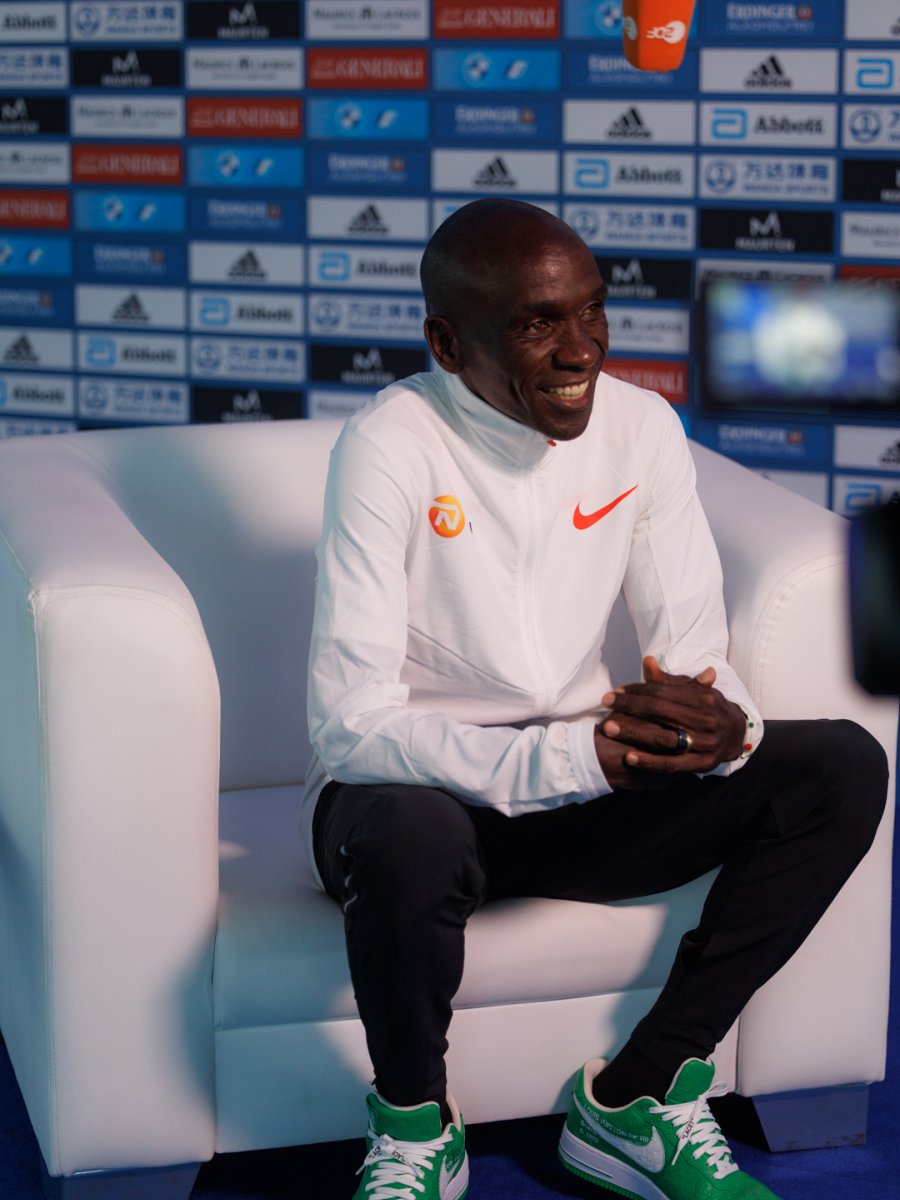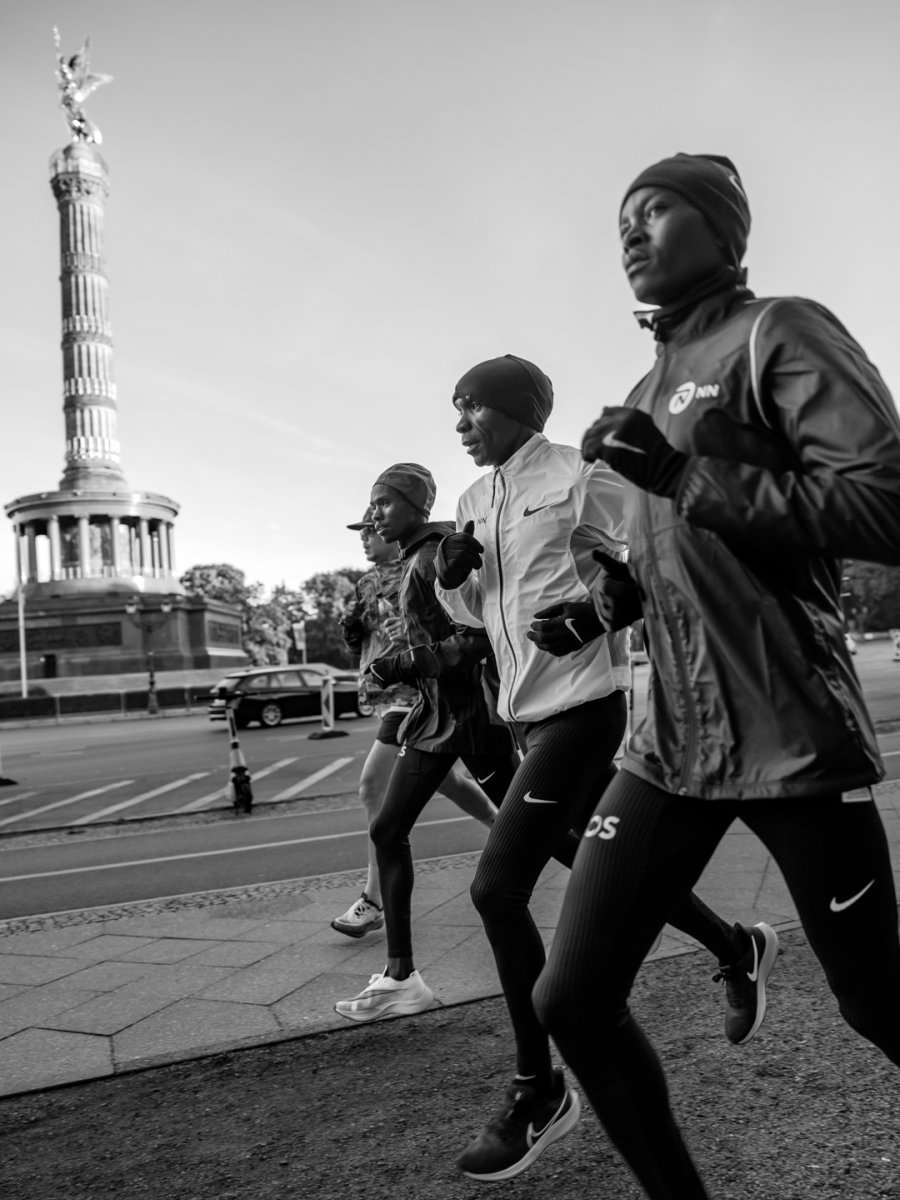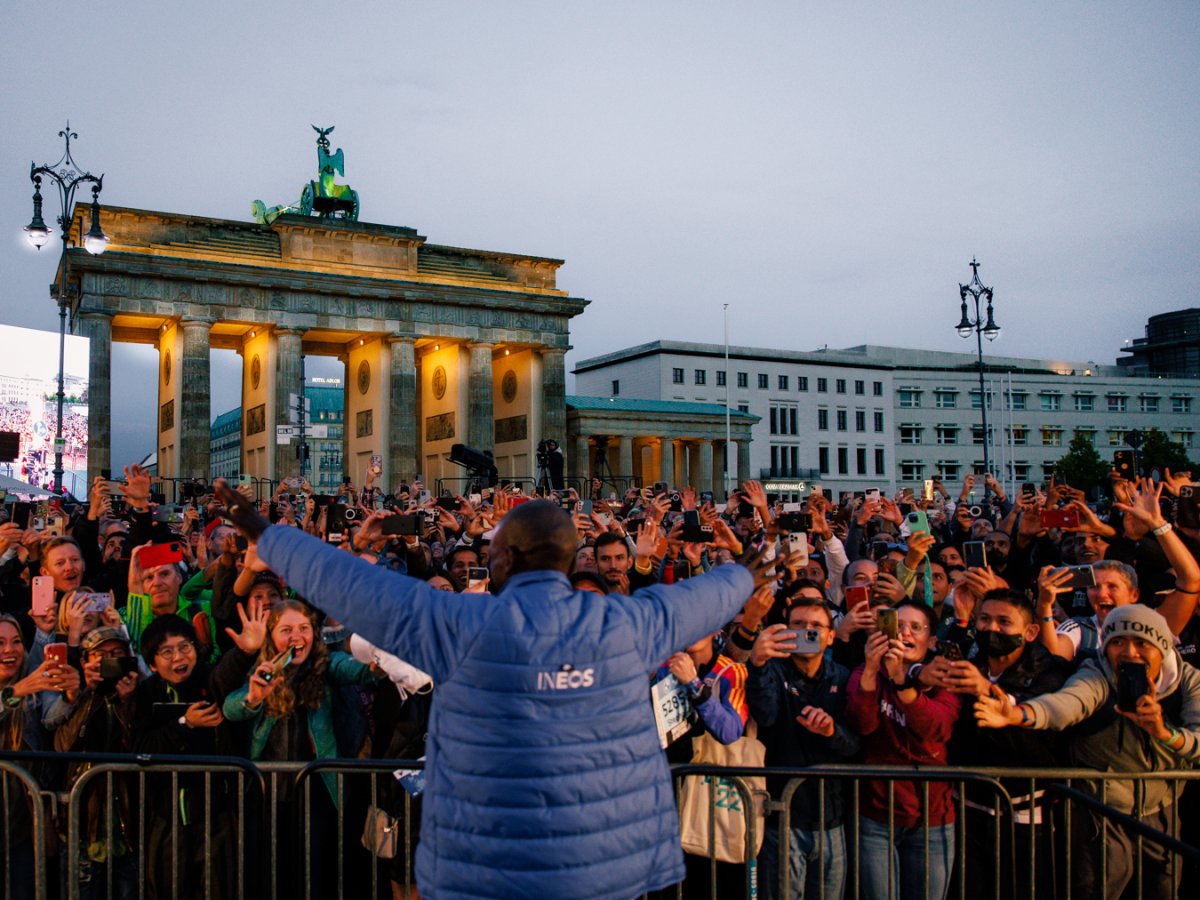 Expectation was high leading into Berlin. Having posted his world record of 2:01:39 on the same course and having ran a sub-two-hour marathon, the first in history as part of the INEOS 1:59 Challenge in Vienna three years earlier, it was understandable many saw his world record as vulnerable.
In ideal conditions and a temperature of around 11 degrees Celsius, Eliud attacked the mark from the outset. Led by a team of three pacemakers, including NN Running Team-athletes Noah Kipkemboi and Moses Koech, Eliud hit the 5km checkpoint in a blistering 14:14 and then the 10km mark in 28:23 – only three seconds shy of the time he reached at the INEOS 1:59 Challenge.
Continuing the ferocious pace – and averaging between 2:47 and 2:50 per kilometres – he passed 15km in 42:33 – more than one minute up on the time he set when posting his 2018 world record pace.
Adopting a very different strategy to four years ago – when he set negative splits – the aggressive approach was further exemplified by a staggering halfway time of 59:51.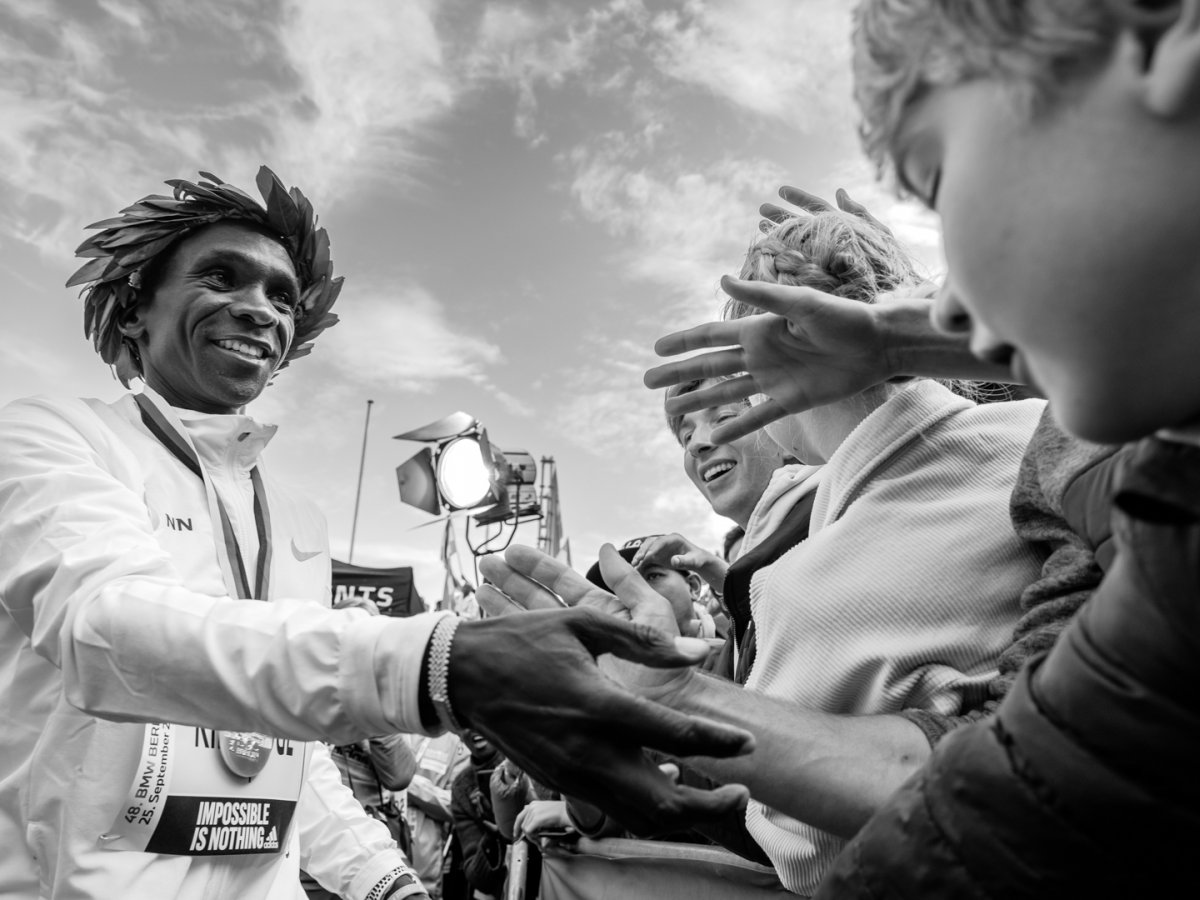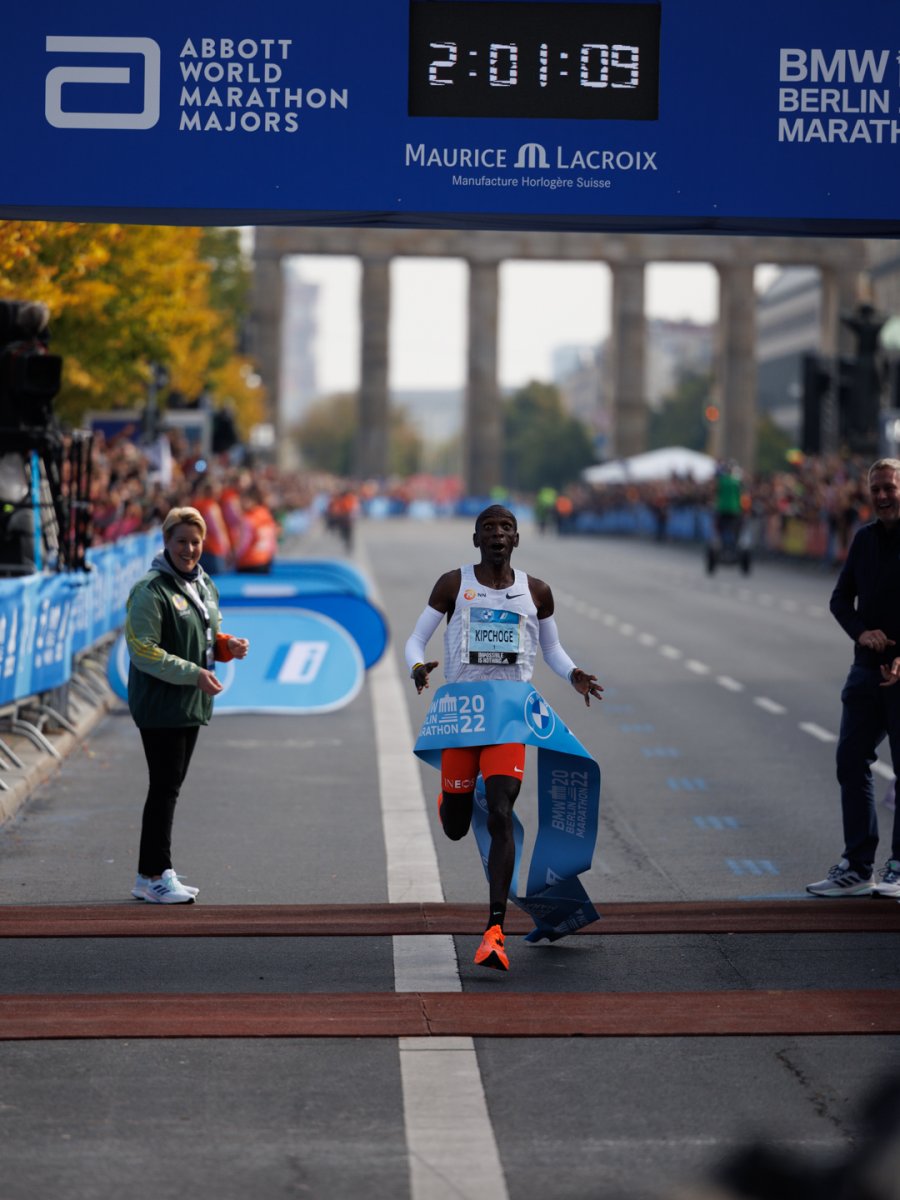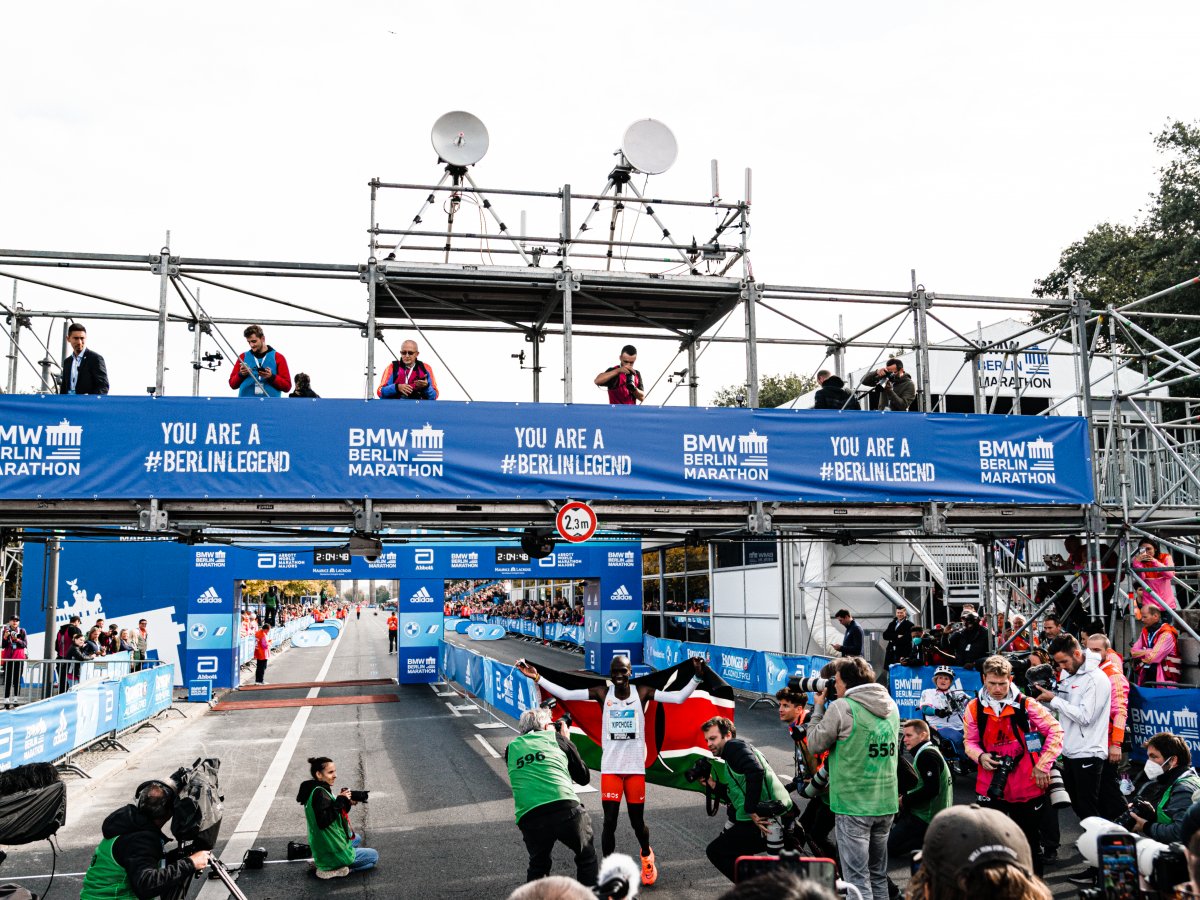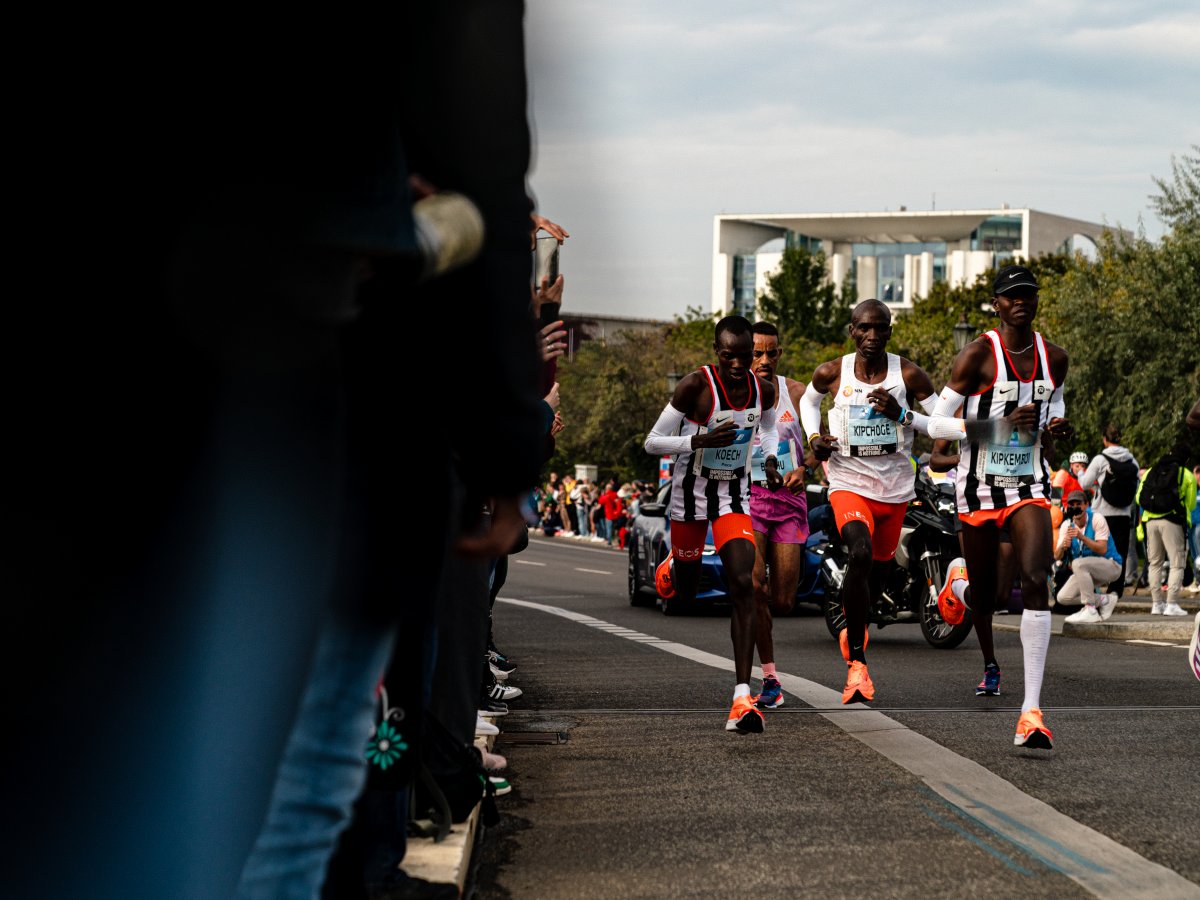 By the time the final pacemaker stepped aside at 25km – which Eliud reached in 1:11:08 – the lightning pace had, perhaps understandably, slightly eased.
Shortly after he started to pull clear of Andamlak Belihu of Ethiopia to run the remainder of the race in splendid isolation with a laser-eyed focus on the world record.
The 30km checkpoint was reached in (1:25:40) and the 35km mark in 1:40:10 – still well under world record pace.
As Eliud retained his familiar flowing style his feline features let out a smile and when he passed 40km in 1:54:53 it was simply a case of by how much he would smash the world record.
The answer would come a little more than two kilometres later when on the Unter den Linden he burst through the tape in 2:01:09 to once again extend his world record mark.
"I am overjoyed to have broken the world record in Berlin," said Eliud.
I wanted to run the first half so fast. There were no limitations. I'm really happy with today and I am impressed by the fans and their support.
It was another new chapter in a book already overflowing with memories.
The NN Running Team looks back upon a memorable 2022 in a three-part review. The first and second of three parts can be read here.