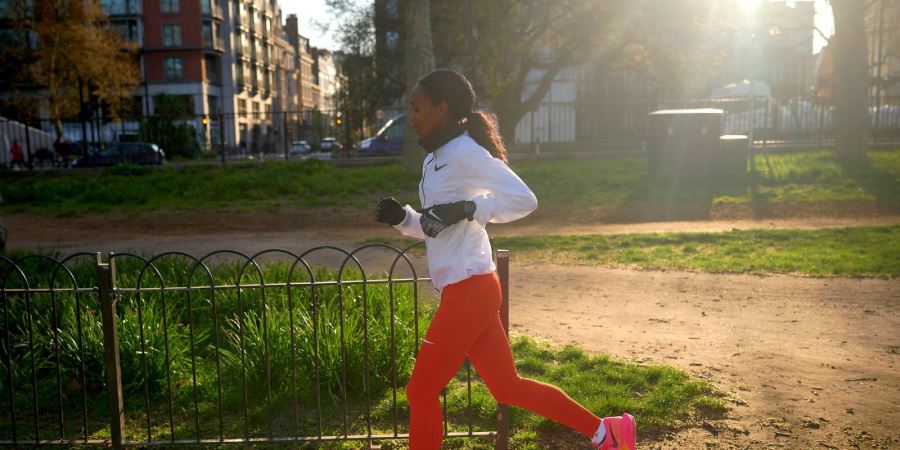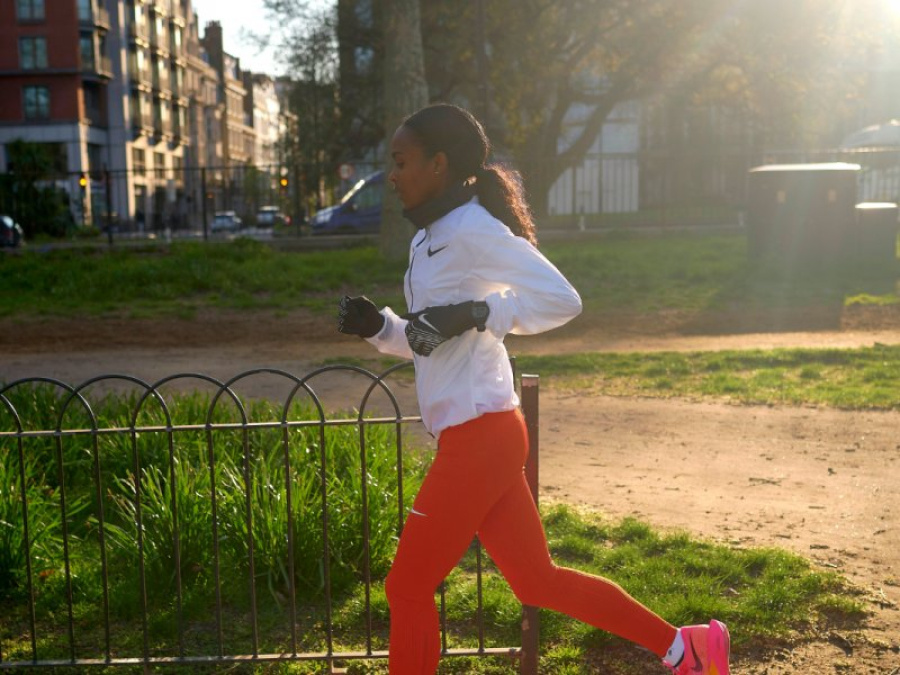 The NN Running Team boasts a formidable line-up at the TCS London Marathon on Sunday. We highlight all NN Running Team athletes who will take part in the race on Sunday.
Yalemzerf Yehualaw may have made history by becoming the youngest woman to win the TCS London Marathon last year but it is understandable the rising Ethiopian superstar desires a less dramatic experience in the defense of her title.
Last year Yalemzerf suffered a painful fall over a speedbump around 32km, suffering a sore hand, hip, and knee and losing contact with the lead group. However, despite the mishap she refused to panic and gradually reconnected with the lead group before accelerating clear of her rivals to clinch an emphatic victory in 2:17:26.
Since the previous edition of the TCS London Marathon last October she has progressed nicely. Stepping up her longer runs to up to 39km – prior to London last year her longest runs were 30km on tarmac – has given her more strength. So what does she hope to achieve in London this year? "I hope that this year I will not fall and the aim is to win," she says with a smile.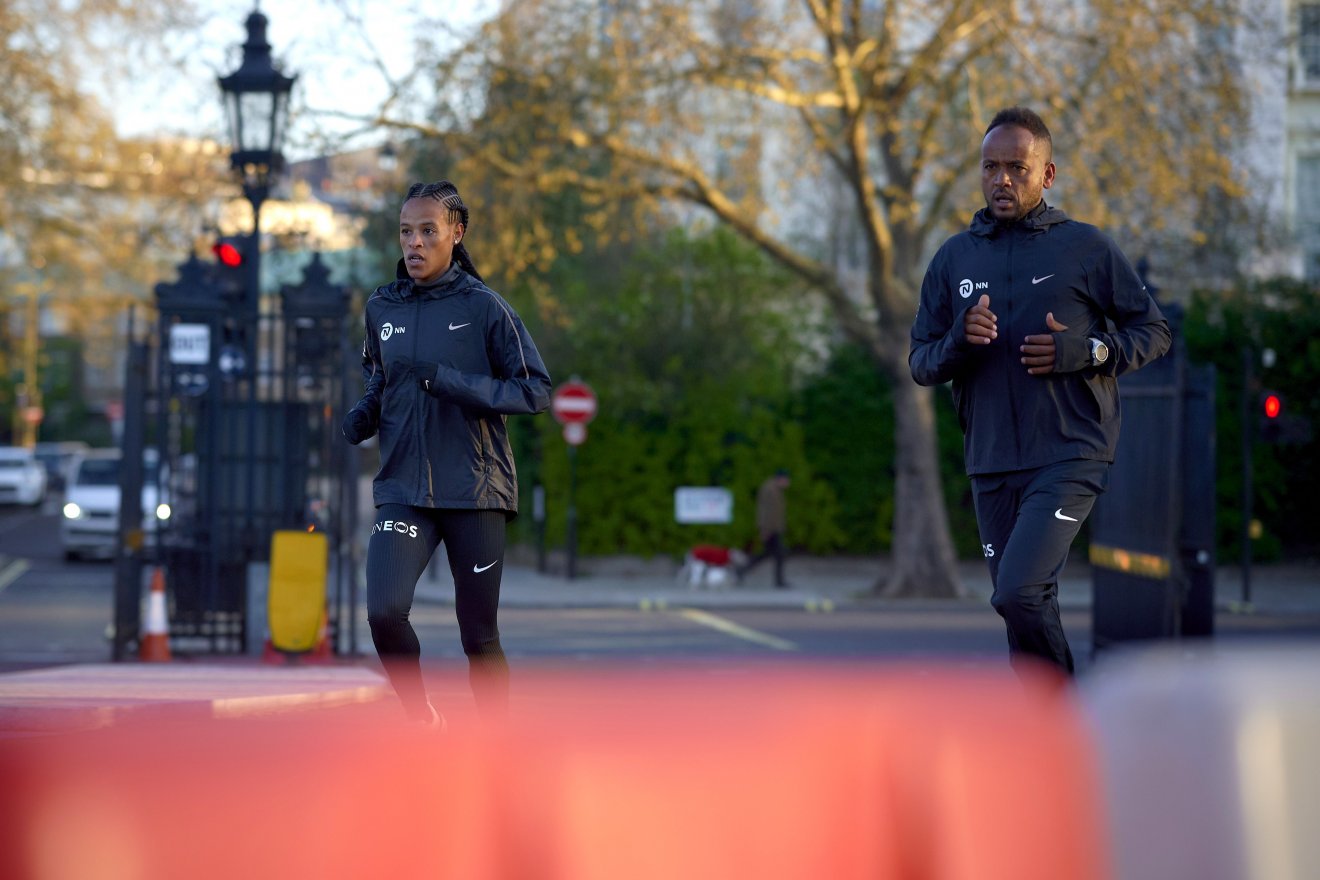 The women's field in London, however, will be strong and at the starting line, Yehualaw will be joined by two NN Running Team teammates who have also delivered great performances in the past. The first, Almaz Ayana, made her marathon debut in 2022 at the TCS Amsterdam Marathon and took home victory in 2:17:20. Before making her transition to the marathon, Ayana was a successful track athlete taking gold on the 10,000m and bronze on the 5000m at the Rio Olympics (2016). The Ethiopian athlete is also a two-time world champion (10,000m in 2017 & 5000m in 2015).
The third NN Running Team-athlete who will join the women's field is 1500m world record holder, 1500m world champion (2015), and silver Olympic 1500m medallist (2015) Genzebe Dibaba. The 32-year-old athlete made her marathon debut in 2022 in Amsterdam, just like Ayana, and finished 2nd in 2:18:05. Both however, have not run an Abbott World Marathon Major before, making it an exciting weekend for them to see what they can deliver in the streets of London.
The men's field
In addition to the women's field, the men's field also has a very strong list of contenders. First up, two-time Tokyo Marathon winner with a marathon PB of 2:02:48, Birhanu Legese. He will be joined by fellow Ethiopian Leul Gebresilase who finished second in the 2022 TCS London Marathon. Completing the line-up are three-time New York Marathon podium finisher (including one win) Geoffrey Kamworor and three-time Olympic gold medallist and five-time world champion Kenenisa Bekele.
As a fully-fledged legend of the sport, three-time Olympic champion and 17-time world champion Kenenisa Bekele could be forgiven for hanging up his running spikes and earning a well-earned retirement from the sport. Yet the 40-year-old Ethiopian, who, remember, is the second fastest marathoner in history following his 2:01:41 in Berlin in 2019, has unfinished business in the marathon and is still highly motivated to succeed on the streets of London. "I think because of injuries I've not yet been able to fulfill my marathon potential," he says. "I would still like to run the marathon I know I can."
Kenenisa has vast experience in the TCS London Marathon. Four times he has previously placed in the top six and in 2016 and 2017 he finished on the podium (in second and third, respectively) yet victory has always eluded him.
The challenge will be no less intense in 2023 as another mouth-watering line-up has been assembled by race organizers but it is a challenge the evergreen Kenenisa is ready to take on. "London and Berlin are the two races that are at the center of the marathon world," he says. "You don't need to travel a long way to get there and with no major time zone differences it makes it an attractive race. However, it will not be easy, I will face strong competition from the top Kenyan and Ethiopian athletes," he adds. "It is not an easy race, but even so I will try my best to achieve something."
Unlike Kenenisa Bekele who boasts extensive experience of the TCS London Marathon, for Geoffrey Kamworor it will be his debut appearance in the British capital. Boasting a proud 11-year record over the 42.2km distance, the two-time former TCS New York City Marathon champion is relishing the prospect of competing in the race commonly regarded as the most competitive marathon in the world.
"I am really excited to be at the start line, it was always my dream to run in London," says Geoffrey. "It is one of the Marathon Majors, one of the greatest races to experience running with the best athletes in the world. I've seen my team-mate, Eliud win in London before and I'm looking forward to participating. A podium position in London would be a nice finish for me but, of course, I want to finish in the best position possible."
The TCS London Marathon takes place on Sunday April 23rd and starts at 8.30 am U.K. time. Click here for more information on where wou can watch the race.