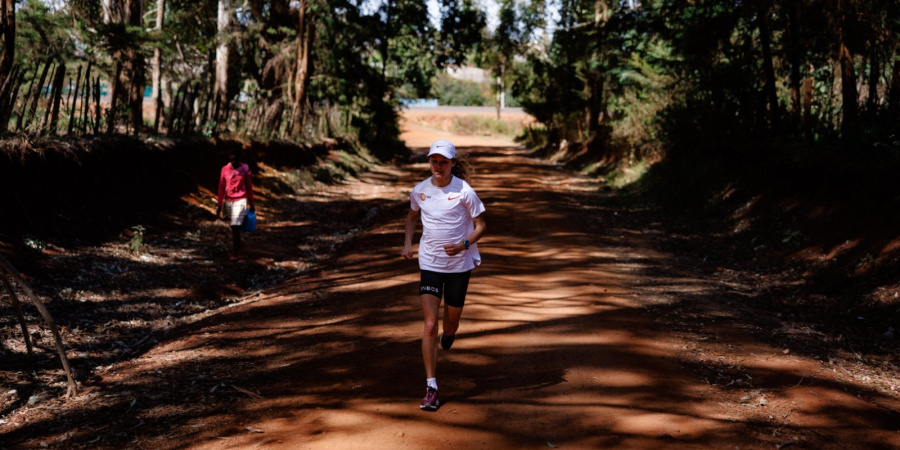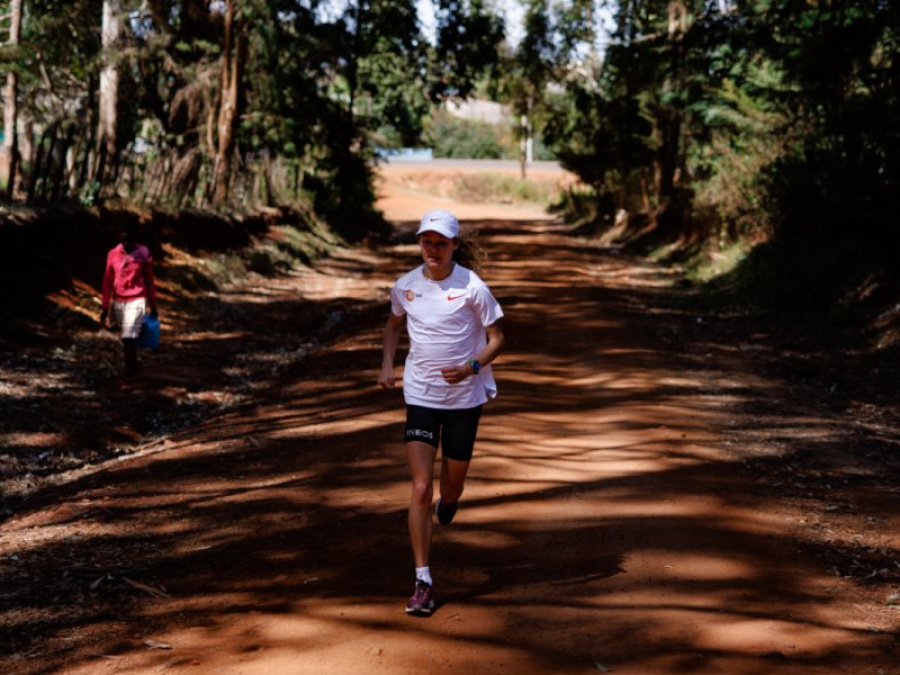 For one athlete these emotions have been felt many times before. For the other a feeling for which they're growing more and more accustomed. For all the familiarity there remains the unknown. Today is long run day.
Nienke Brinkman wakes up a few thousand miles from home. As she opens her curtains outside she sees a great expanse.
The Rift Valley is beneath her, the track of Tambach a few hundred metres below signalling the beginning of mile after mile of valley floor, each metre lit piece by gradual piece by a rising sun.
The 27-year-old former field hockey player has passed every step of a burgeoning athletics career so far.
Breaking the Dutch national marathon record after barely two years of serious competitive running and following it up with a European bronze medal in Munich.
Today, however, is different. Far from the home comforts of Zurich, in less than two hours' time, she heads out to test herself against Kenya's best.
Nienke knows:
Each week here is like a race experience and I am feeling nervous. It's good to see how your body responds to that.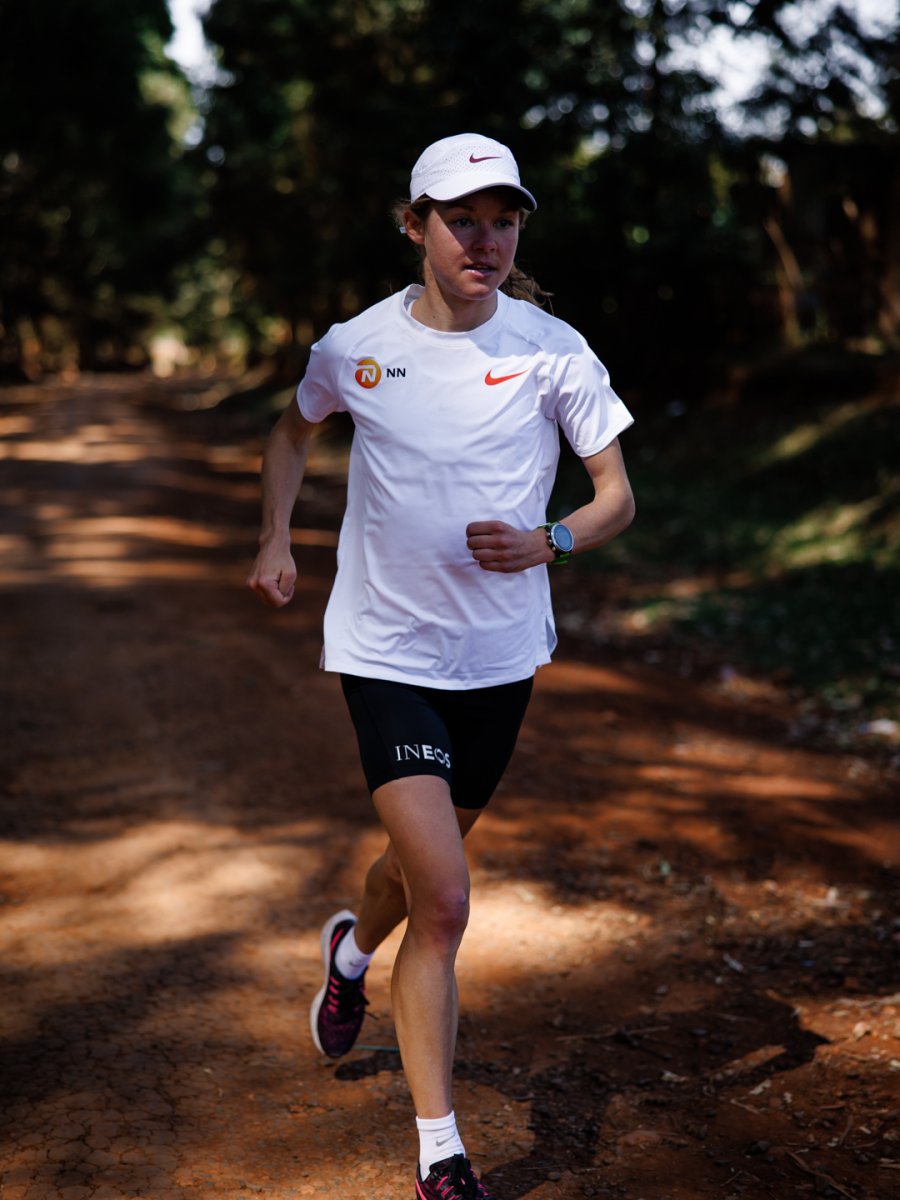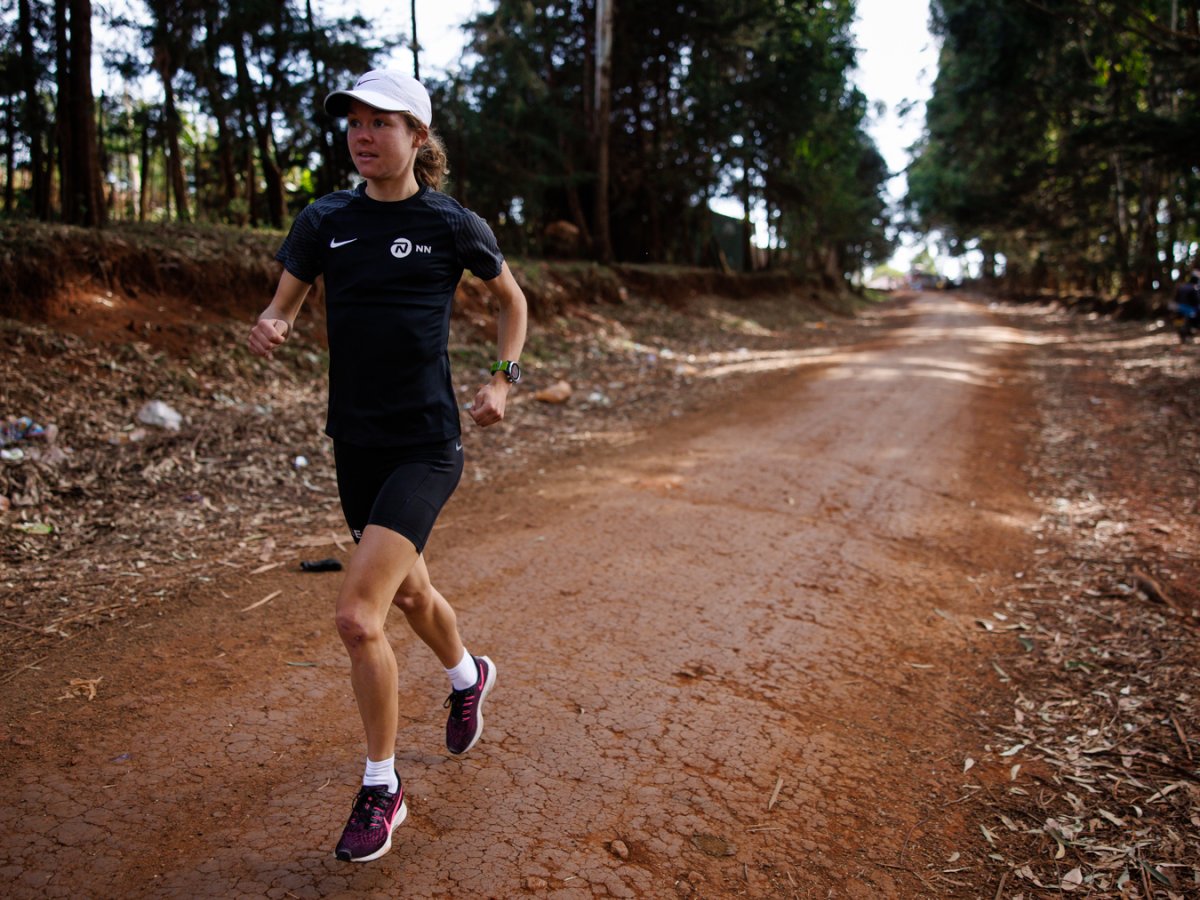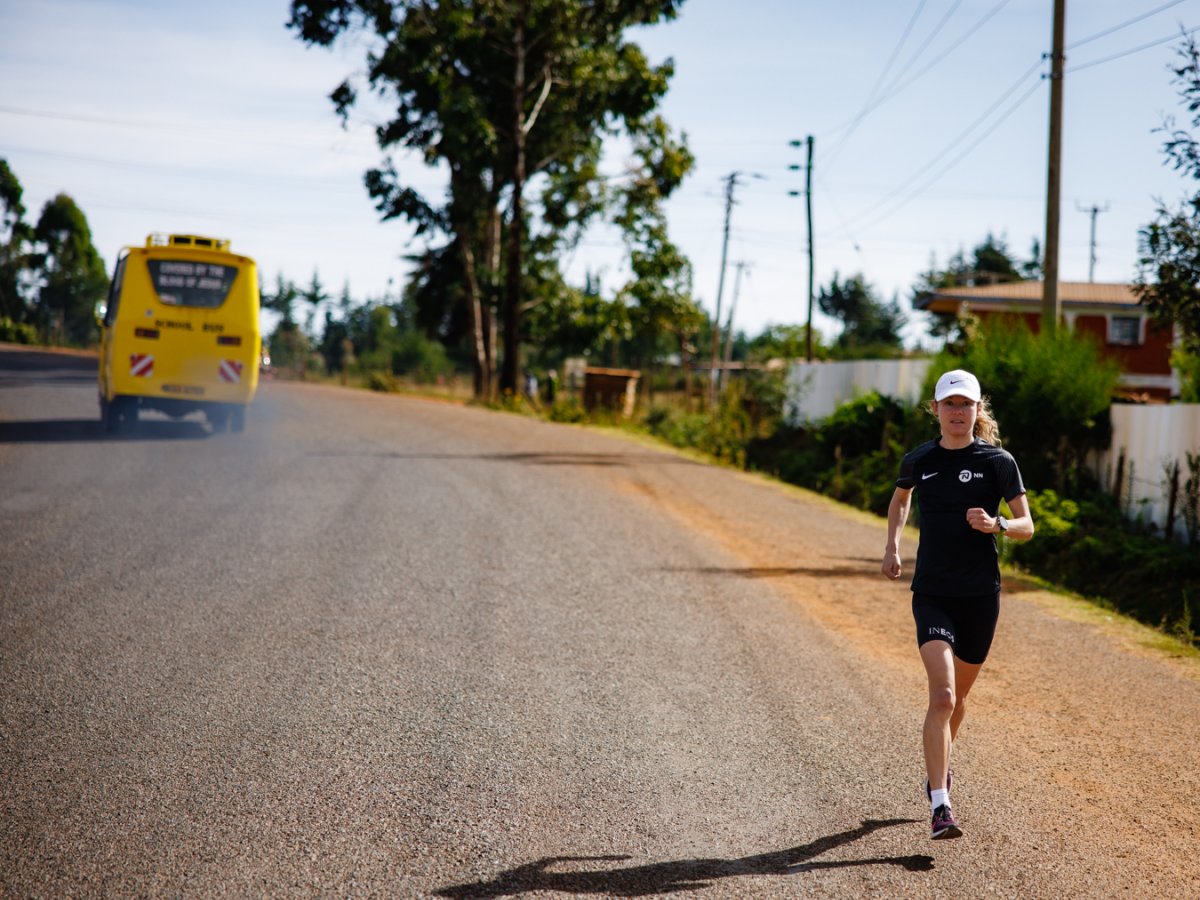 On another day, to her north in Sululta, Ethiopia, another athlete knows it's time to get his long run in. Abdi Nageeye is already a silver Olympic medallist, already a Dutch record holder in the marathon, and already a 3rd-place New York Marathon finisher.
He reminds himself:
In any marathon block you only have time for four or five good long runs.
Today he simply has no choice.
In Kenya it is time to go. The sun slowly creeping higher, illuminating a red clay being gradually pounded by the steps of many a hopeful runner.
Out of the shadows emerges Nienke, flanked side by side by the small group with which she will run that day.
Already the going is tough. Nienke says:
"Early on you don't know if you can manage the pace, the elevation. How can you push up the hill? The group, they just go."
Nienke is entering unchartered territory. At home in Zurich, meeting each week with a strong group she admits she likes the fight but this is different. These are foreign roads, the air skinny and the hills relentless.
Today she says:
"Sometimes you've just got to search the limit."
Nienke commits.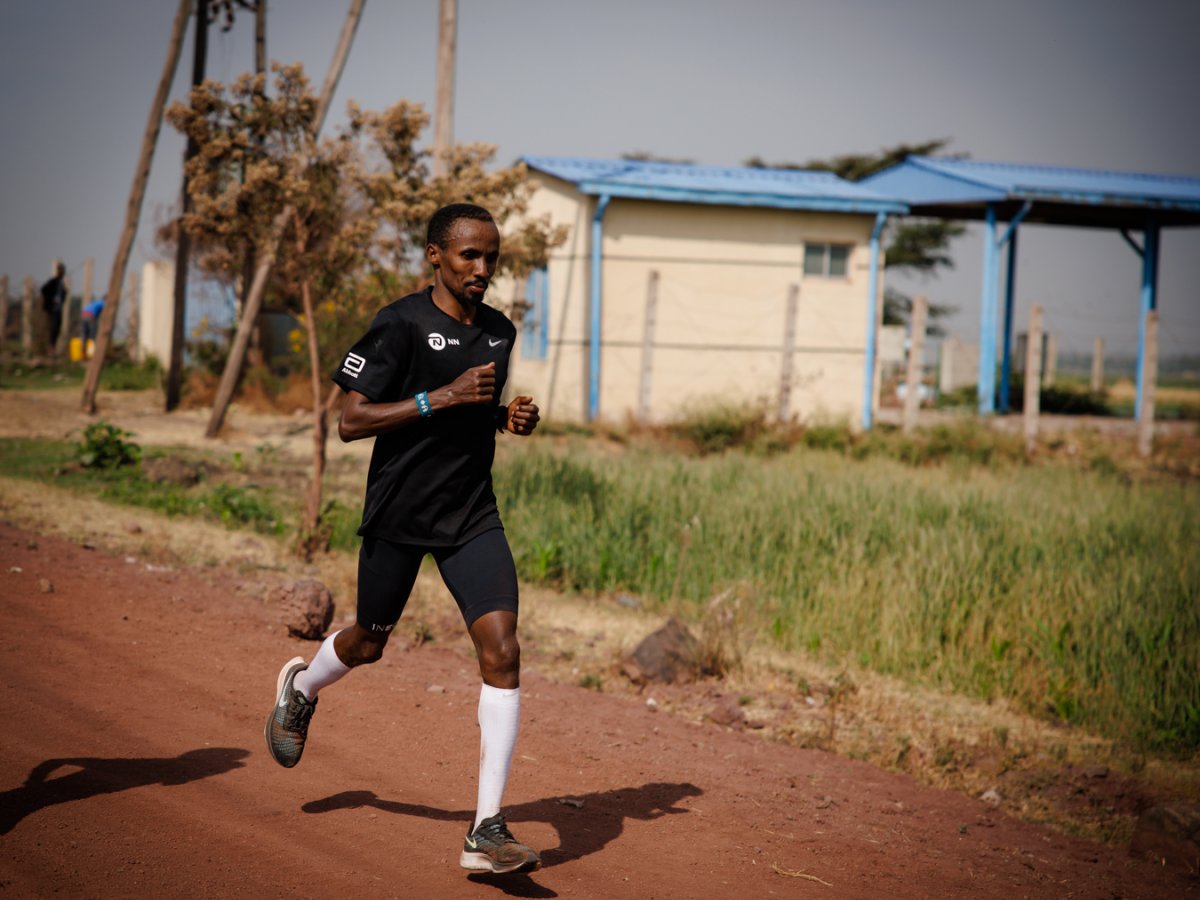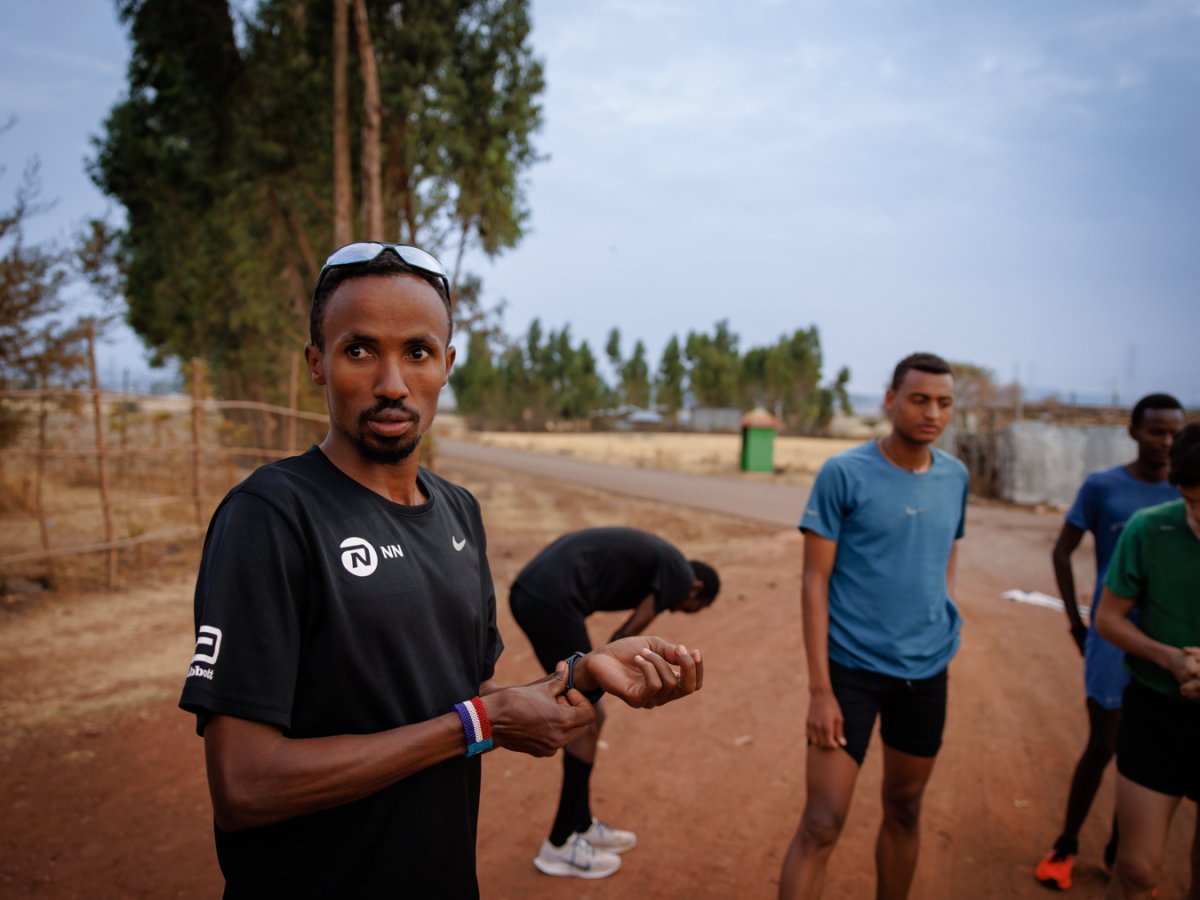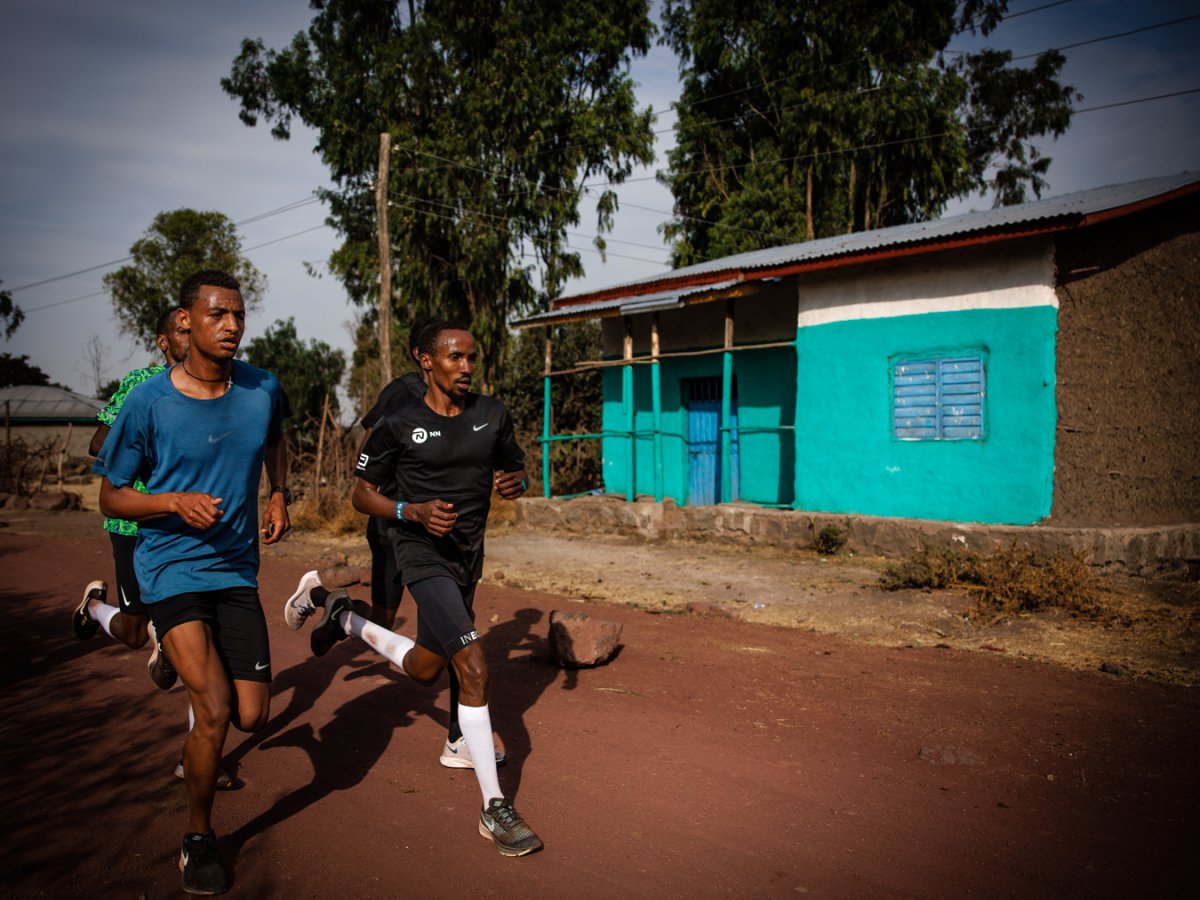 Back in Sululta, Abdi is living in hope. Breathing smoothly his legs are beginning to respond. Stride after stride, his spirits lifting like the tall pines that tower over his every step. "I just go, fast, fast, fast". Confidence is rising.
"You just stay in the moment. You see a hill, you see a corner. Take the corner, take the hill well. Drinks are coming, take your drink, just stay in the moment. That will help you."
He tells himself.
The run is coming to an end.
In Kenya, Nienke has had tough moments. Between 25 and 30km she tells herself:
"Today is not my day."
She slows but she really wants to finish.
"I get a drink at 30km and I feel better. There are periods when you feel bad and get better. I take that to racing. A bad patch is just a part of it."
She has moved one step closer to finding that limit and as she takes her final steps, she gets that common feeling that any runner knows but is hard to put into words.
This feeling. I try to explain it, it just makes you so happy and satisfied. You go back and in the camp it's pure good vibes. You have done the work.
The long run is over.
Abdi finishes his 40km. For both Nienke and Abdi today has been a good day, for their different reasons.
Want to read more about the types of training our athletes do? Check our Inside the Fartlek article here.