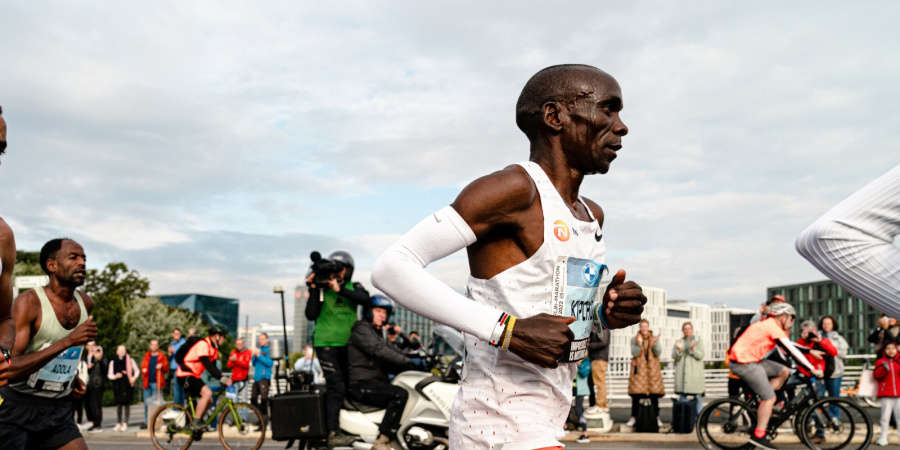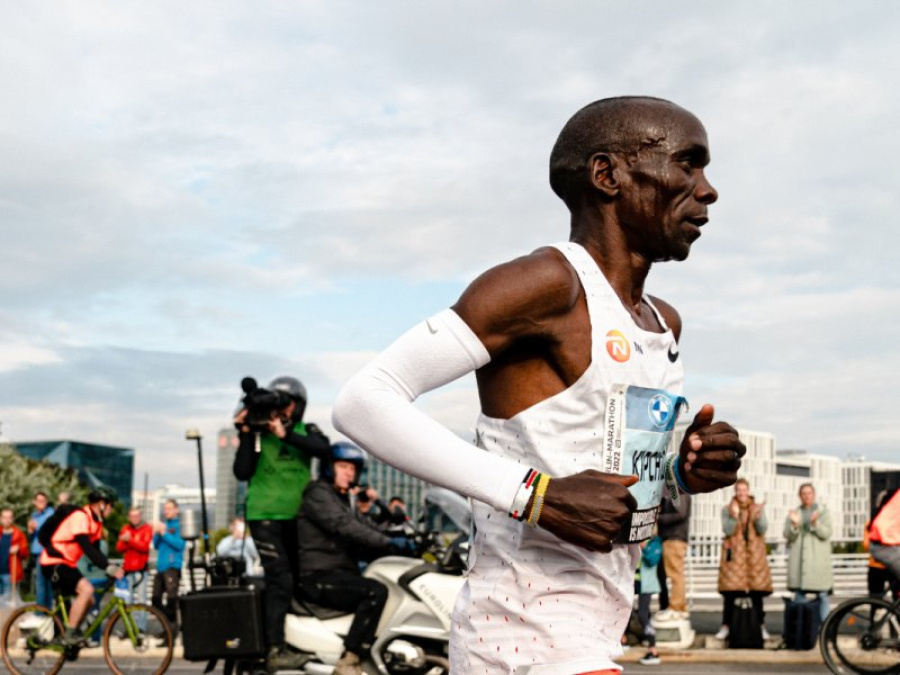 With Eliud Kipchpoge returning to the streets of Berlin for his sixth BMW Berlin Marathon outing, the NN Running Team is in for an exciting weekend. In this feature, we will provide you with an overview of the BMW Berlin Marathon so you won't miss a thing!
Which NN Running Team athletes will run in Berlin?
Zeineba Yimer is the only woman of the NN Running Team-squad who will run in the German capital. The Ethiopian athlete has shown great form this year already winning the Barcelona Marathon running a time of 2:19:44 and she will be looking to run a solid race in Berlin.
When zooming in on the male field, there will be four NN Running Team athletes lining up at the start. The fastest man alive, Eliud Kipchoge, has made his return to the German capital. It will be his sixth time running the BMW Berlin Marathon and so far Kipchoge has already won four times including his 2:01:o9 world record performance in 2022. What can the Kenyan athlete do this year? Furthermore, NN Running Team athletes Noah Kipkemboi and Moses Koech will also take part in the race as pacers to Kipchoge, and Derseh Kindie will take part running his own race.
Want to know how Eliud looks ahead at his Berlin Marathon outing? Check out the preview here.
When to watch the BMW Berlin Marathon?
The Berlin Marathon will begin at 9.15 a.m. local time. In the overview below you can find some other time zones and the starting time of the marathon that goes with these time zones.
Time zone Starting time Berlin Marathon
GMT+1 (e.g. UK & Portugal) 8.15 a.m.
GMT+2 (e.g. Netherlands & Spain) 9.15 a.m.
GMT+3 (e.g. Kenya & Ethiopia) 10.15 a.m.
GMT+9 (e.g. Japan) 4.15 p.m.
GMT-4 (e.g. New York) 3.15 a.m.
GMT-7 (e.g. Los Angeles) 12.15 a.m.
Where to watch the Berlin Marathon?
You can watch the Berlin Marathon live in most countries. The table below provides an overview of the different broadcasters and the countries they will air the Berlin Marathon in.
| | |
| --- | --- |
| Territory | Broadcaster |
| Afghanistan, Armenia, Azerbaijan, Belgium, Bulgaria, Cyprus, Denmark, Faroe Islands, Finland, Georgia, Greece, Kazakhstan, Kyrgyzstan, Luxembourg, Malta, Moldova, Norway, Romania, Sweden, Tajikistan, Turkmenistan, Ukraine, Uzbekistan | Olympic Channel |
| Austria | ORF |
| Baltics (Estonia, Latvia, Lithuania), Ireland, Italy, Turkey, United Kingdom | Flo Sports |
| Bosnia, Croatia, Kosovo, Montenegro, North Macedonia, Serbia, Slovenia | Arena Sport |
| Czech Republic | Czech TV |
| Europe excl. Germany | EBU |
| France, Andorra, Monaco, DOM COM, Dominican Republic, Fiji Islands, Haiti, Seychelles, Tonga, Trinidad and Tobago, Vanuatu | L'Equipe |
| Germany | Eurosport, RBB |
| Hungary | AMC |
| Israel | Charlton |
| Netherlands | Ziggo |
| Poland | Polsat |
| Portugal | Sport TV |
| Slovakia | Joj TV |
| Spain | RTVE |
| Switzerland | Swiss Sport TV |
| Bangladesh | T Sports |
| India | Viacom 18 |
| HongKong, Indonesia, Macau, Malaysia, Mongolia, Philippines, Singapore, Thailand | SPOTV |
| China Mainland | Shanghai Media Group & Guangdong TV |
| Japan | TV Asahi |
| Taiwan | ELTA |
| Kenya | National Media Group /NTV |
| Sub-Saharan Africa | SuperSport |
| Argentina, Bolivia, Brazil, Chile, Colombia, Ecuador, Paraguay, Peru, Uruguay, Venezuela | ESPN |
| Costa Rica, Dominican Republic, El Salvador, Guatemala, Honduras Mexico, Nicaragua, Panama | SKY Mexico |
| Australia, New Zealand | Flo Sports |
Make sure to check out our fall campaign #Back2TheStreets which includes new merchandise, special content, and the opportunity to create your very own #Back2TheStreets race poster: more information. Check out our special #Back2TheStreets merchandise collection here!